Latest Articles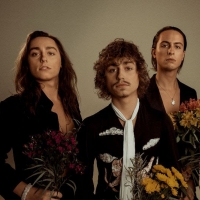 Greta Van Fleet Announce The Amazons & Marcus King as Special Guests on Upcoming Tour
by Michael Major - May 03, 2022
Grammy-winning rock band Greta Van Fleet have announced that British rock band The Amazons and US sensation Marcus King will be joining them as Special Guests next month on the UK & European headline dates of their Dreams In Gold world tour. Check out the full list of tour dates now!...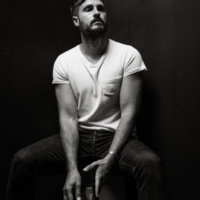 Singer-Songwriter Michael McArthur Announces Sophomore Record
by Marissa Tomeo - May 01, 2022
Today, singer/songwriter Michael McArthur announced his new album Milky Stars will release on September 9th through Transoceanic Records/Soundly Music. Recorded in Nashville and produced by Grammy-winner Jacquire King (Tom Waits, Kings of Leon, James Bay, Kaleo, Modest Mouse), McArthur's sophomore e...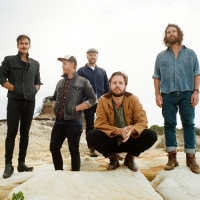 Boy & Bear Return with New Single 'State of Flight'
by Michael Major - April 07, 2022
The single and video drop as the band were just announced for the Bourbon & Beyond Festival taking place in Louisville, KY September 15th through the 18th and are set to play on Sunday the 18th with Chris Stapleton, Marcus King, Yola, Madison Cunningham and more. Watch the music video for the new si...
Erin & The Wildfire Release Highly Anticipated Sophomore Record 'Touchy Feely'
by Michael Major - April 01, 2022
Touchy Feely was recorded in the Summer of 2021, after nearly a year and a half of virtual songwriting and collaboration during the global pandemic, and was produced by acclaimed songwriter and producer Matthew E. White (Natalie Prass). Listen to the new album now! Plus, check out upcoming tour date...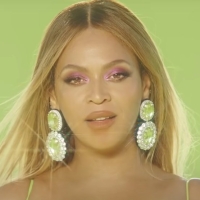 VIDEO: Watch Beyoncé Perform 'Be Alive' at the Oscars
by Michael Major - March 28, 2022
The performance was at the Tragniew Park Tennis Courts in Compton, California, where Venus and Serena Williams trained when they were younger. The performance features appearances by Blue Ivy Carter, King Richard actresses, Saniyya Sidney and Demi Singleton, and the Compton Cowboys Junior Equestrian...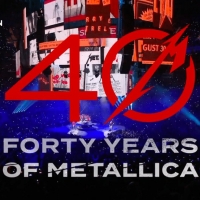 Metallica and The Coda Collection Announce Expansive Slate Of Upcoming Live Performance & Documentary Films
by Michael Major - March 24, 2022
Kicking off today with the release of "Cunning Stunts'' and "Orgullo, Pasión, y Gloria: Tres Noches en la Ciudad de México," The Coda Collection will soon release the much-anticipated anniversary concerts, "Metallica 40th Anniversary LIVE,'' two separate concert films delivered with all-new edits an...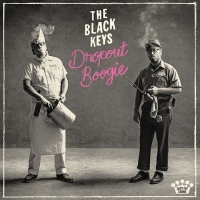 The Black Keys Announce New Album 'Dropout Boogie'
by Michael Major - March 10, 2022
The first single, "Wild Child," is out today along with a video directed by the band's longtime collaborator Bryan Schlam. Dropout Boogie features collaborations with Billy F. Gibbons (ZZ Top), Greg Cartwright (Reigning Sound), and Angelo Petraglia (Kings of Leon). Watch the new music video now! Plu...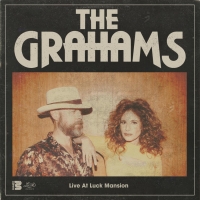 The Grahams Announce 'Live at Luck Mansion' EP
by Michael Major - February 08, 2022
Recorded live at 3Sirens studio in East Nashville during AMERICANAFEST '21 in conjunction with Luck Presents. The Grahams, lifelong musical and life partners, have announce the release of Live at Luck Mansion, a 4 song EP was recorded live in front of an intimate audience. Pre-save the new EP ahead ...