Latest Articles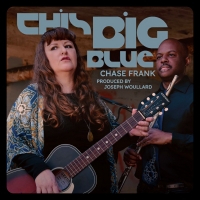 Chase Frank Announces New Double Single 'The Big Blue' & 'The Only You'
by Sarah Jae Leiber - April 20, 2021
"This Big Blue" is both a call-out song and an R&B ballad for the disenfranchised. Frank's nervy melody and moving lyrics convey the gravity of her message. It evokes retro, yet, timeless feels....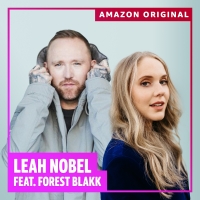 Leah Nobel & Forest Blakk Share Amazon Original Collaboration Of 'Beginning Middle End'
by Sarah Jae Leiber - April 05, 2021
Originally featured in Netflix's To All The Boys: Always and Forever with 20 million combined global streams, this reimagined version with Forest Black on the song for the first time is available now to stream and purchase only on Amazon Music. ...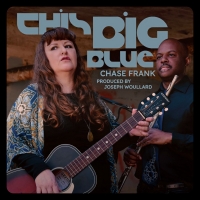 Chase Frank Announces New Double Single Out April 20
by Sarah Jae Leiber - April 02, 2021
Chase Frank, originally from Long Beach, CA, but who currently resides in Austin, TX, has released five solo albums, and four with her band The Harms - a surfy, garage band founded at the prompting of long-time friend and Producer, Ikey Owens (RIP)....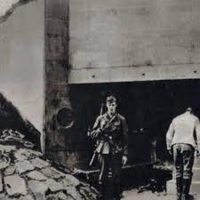 James Levy Releases New LP 'Soldier'
by Sarah Jae Leiber - March 12, 2021
All three singles and their videos own a wry sense of humor is classic James Levy. His sheer self-awareness breaks the marketing fourth wall in a way that makes it hard not to smile and feel in on the joke of what's it's like to take oneself too seriously in the music business, or in anything in lif...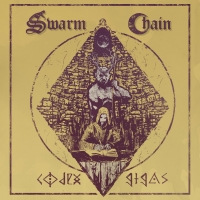 Swarm Chain Releases New Single & Lyric Video 'Codex Gigas'
by Sarah Jae Leiber - March 11, 2021
The band's line up is: Paolo Veluti on bass and clean vocals, Emanuele Cirilli on screaming and growl vocals, Daniele Mandelli and Riccardo Tonoli on guitars, Daniele Valseriati on drums taking the place of Gianluca Capelli, who recorded the drums in studio. ...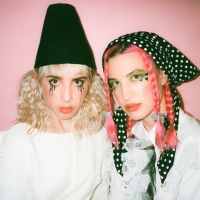 Chaos Chaos Release New Single 'Eternal'
by Sarah Jae Leiber - February 19, 2021
Ethical Plum is a multimedia anthology series consisting of songs and music videos released sequentially as episodes....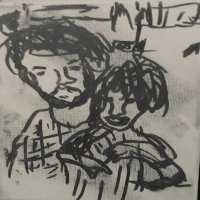 James Levy Shares New Single & Video 'Myself Anymore'
by Sarah Jae Leiber - February 17, 2021
Associated acts of Levy's include Reputante (Cult), James Levy &The Blood Red Rose (Heavenly), LEVY (OLI), Lolawolf (Innit), Charles Bradley, The Pierces, and this new record follows Levy's debut solo record, Somebody (Innit), which came out in 2019 and was produced by Paul Defiglia (The Avett Broth...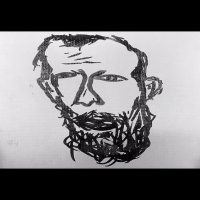 James Levy Signs With Side Hustle Records
by Sarah Jae Leiber - January 27, 2021
Nashville-based singer-songwriter, multi-instrumentalist and producer, James Levy. announces his new signing to Side Hustle Records / The Orchard, with a new album, Solider, due out on March 12, 2021....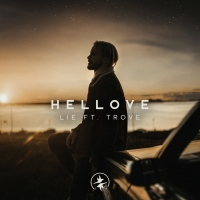 LISTEN: Hellove Reveals Debut Single 'Lie' with Trove
by Sarah Jae Leiber - October 15, 2020
Hellove, the brand new project from Estonian Eurovision Finalist, Igor Volhonski, has launched with a gorgeous pop-dance ballad alongside Australian singer-songwriter, Trove....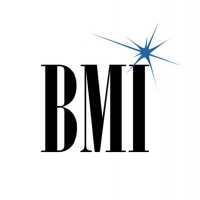 BMI Conducting Workshop for Visual Media Composers Kicks Off Today Online
by Robert Diamond - August 17, 2020
 BMI (Broadcast Music, Inc.) kicked off its 23rd annual Conducting Workshop for Visual Media Composers today online and will continue through September 3. ...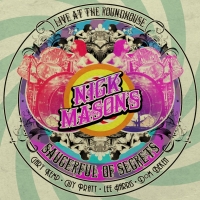 Nick Mason's Saucerful Of Secrets Announce 'Live At The Roundhouse'
by Kaitlin Milligan - January 30, 2020
Legacy Recordings, a division of Sony Music Entertainment is proud to announce the release of Nick Mason's Saucerful Of Secrets Live At The Roundhouse, an extraordinary all-new concert recording featuring an array of Pink Floyd classics rarely performed by the band during its lifetime. The 22-track ...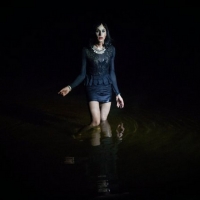 Cindy Lee Releases New Song 'I Want You To Suffer'
by Kaitlin Milligan - January 22, 2020
Cindy Lee is the experimental-pop project from Patrick Flegel, the former lead singer of the iconic and much beloved art-noise band Women. Their (they use gender neutral pronouns) new album What's Tonight To Eternity is out on February 14th. ...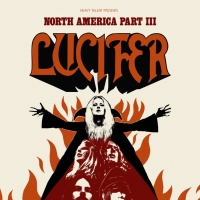 Lucifer Kicks Off U.S. Headline Tour Next Week
by Kaitlin Milligan - January 10, 2020
Swedish heavy rock band LUCIFER begin their third and final leg of their North American headline tour next week, beginning January 14 in Nashville and ending January 26 in Tampa. They will be joined by heavy metal maniacs Savage Master from Louisville and the Motör-charged Overdose from NYC in a thr...