Latest Articles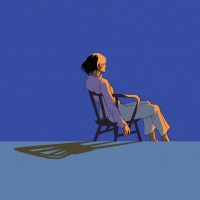 Tom Odell Releases New Single 'Butterflies' Featuring Aurora
by Michael Major - January 27, 2023
British award-winning songwriter, Tom Odell returns with 'Butterflies', a tender, endearing track featuring Norwegian singer-songwriter AURORA. The track is a sonic continuation of Best Day Of My Life, Tom's latest album which is out now. 'Butterflies' is a dedication to pure love and the tender lyr...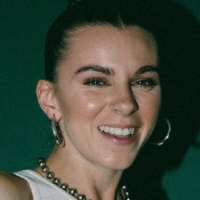 PVRIS Drops New Single 'Goddess'
by Michael Major - January 26, 2023
"Goddess" is the follow up to the pair of singles that PVRIS shared in late 2022 – "ANYWHERE BUT HERE" and "ANIMAL.' Together they served as a reminder of the range and multifaceted nature of Gunnulfsen's artistry. Accompanying the singles was PVRIS' first short film, directed by long-time friend an...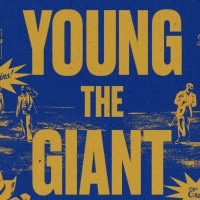 Young The Giant Announces North American Tour With Milky Chance
by Michael Major - January 26, 2023
The tour follows this past fall's greatly anticipated release of American Bollywood, their first album in four years. The current single "The Walk Home" is rapidly gaining momentum at AAA and Alternative Radio. The tour will also feature special guests TALK and Rosa Linn. See dates here for more inf...
VIDEO: Netflix Shares BILL RUSSELL: LEGEND Trailer
by Michael Major - January 25, 2023
Narrated by actors Jeffrey Wright and Corey Stoll and featuring exclusive interviews with the icon's family and friends as well as Steph Curry, Chris Paul, "Magic" Johnson, Larry Bird, Jim Brown and more, Bill Russell: Legend illuminates the ways in which Russell stood tall in every sense of the wor...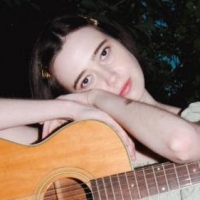 Yours Are the Only Ears Announces New Album & Shares Lead Single 'Dreamer'
by Michael Major - January 25, 2023
Yours Are The Only Ears, the project of New York's Susannah Cutler, announces We Know The Sky, her first new music since her 2018 acclaimed debut Knock Hard, with its opening track and lead single "Dreamer."...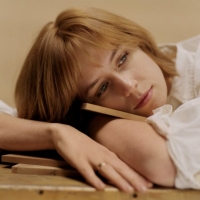 Avalon Emerson & the Charm Share New Single 'Sandrail Silhouette'
by Michael Major - January 25, 2023
Avalon Emerson & The Charm release the new song "Sandrail Silhouette."  Co-produced with avant-pop savant Bullion, the track launches alongside an ethereal dreamscape video via Another Dove—a new label Emerson has launched with long-term affiliate and AD 93 founder Nic Tasker....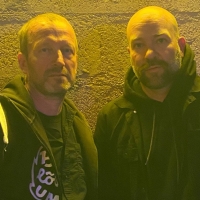 Mats Gustafsson and Joachim Nordwall Announce New Duo Album
by Michael Major - January 24, 2023
Gustafsson and Nordwall are united by their uncompromising approach to music and their status as renowned collaborators and improviser. Mats Gustafsson is a world-renowned horn player who has pushed the evolution of improvised music with his own unique voice. Joachim Nordwall is a cornerstone of the...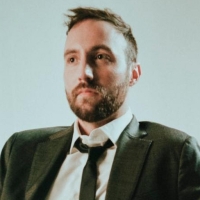 Ruston Kelly Announces Headline Tour This Spring
by Michael Major - January 24, 2023
Just last week Ruston Kelly announced his highly anticipated third album, The Weakness. The tour will see him playing NYC's Webster Hall (April 21st), Chicago's House of Blues (April 29th) and Los Angeles's The Fonda Theater (May 14th), and ending with a hometown show at Nashville's Ascend Amphithea...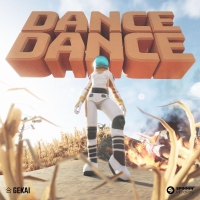 Gabry Ponte Drops Pop-Dance Hybrid 'Dance Dance' (feat. Alessandra)
by Michael Major - January 23, 2023
Following a massive start to 2023 with a rework of his track I'm Good (Blue) from David Guetta and Bebe Rexha that returned to top the global charts after 25 years, Gabry Ponte releases single Dance Dance (feat. Alessandra) via Spinnin' Records. The Grammy-nominated and Multi-Platinum producer has a...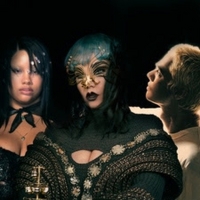 Björk Releases 'ovule ft. Shygirl (Sega Bodega remix)'
by Michael Major - January 20, 2023
Björk used her single 'ovule' to explore the fragility and uniqueness of love in all its complex forms. The original version of 'ovule', from her Grammy-nominated album fossora (named as one of The New York Times' and Pitchfork's Albums of the Year) came in September with a music video creative-dire...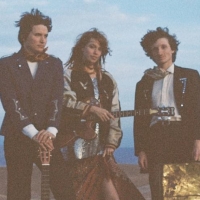 Oracle Sisters Announce Debut Album 'Hydranism'
by Michael Major - January 18, 2023
"Tramp Like You," the album's opener, is a suitably epic return, combining their classic dream-pop balladry, ear-worm melodies and cryptic lyrical turns of phrase emblematic of the troubadour spirit. The video - shot on 16mm film in the Agafay desert in Morocco - shows the artistic vision of the gro...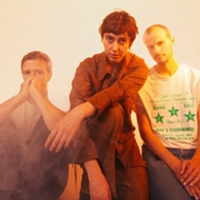 Braids Announce New Album 'Euphoric Recall'
by Michael Major - January 18, 2023
Love, all of it; the unbound bliss, the budding impulses, and the messy imperfections, a supernova swirled up in a suite of bold, melodic, symphonic pop songs surrendered to the present. Braids also released their new single 'Evolution,' a clear eyed and calm banger that gives the record a grounded ...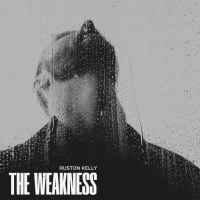 RUSTON KELLY Announces New Album 'The Weakness'
by Michael Major - January 17, 2023
Tennessee-based artist Ruston Kelly has announced the release of his third album, The Weakness, a blisteringly honest but profoundly hopeful body of work that ultimately reveals our vast potential to create strength and beauty from the most painful of experiences. Pre-order for the album is availabl...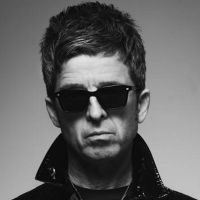 Noel Gallagher's High Flying Birds Announce New Album 'Council Skies'
by Michael Major - January 17, 2023
Noel Gallagher's High Flying Birds has revealed details of forthcoming album 'Council Skies', released via Sour Mash Records and available to pre-order now. Available on CD, LP, HD Digital, 3LP and 2CD Deluxe limited-edition formats featuring remixes by The Cure's Robert Smith, and Pet Shop Boys....