| | |
| --- | --- |
| BIO: Dr. John, or Mac Rebennack as known to friends and family, is universally celebrated as the living embodiment of the rich musical heritage exclusive to New Orleans. His very colorful musical career began in the 1950s when he wrote and played guitar on some of the greatest records to come out of the Crescent City, including recordings by Professor Longhair, Art Neville, Joe Tex and Frankie Ford. A notorious gun incident forced the artist to give up the guitar and concentrate on organ and piano. Further trouble at home sent Dr. John west in the 1960s, where he continued to be in demand as a session musician, playing on records by Sonny and Cher, Van Morrison, Aretha Franklin and The Rolling Stones' infamous Exile On Main St. to name a few. During that time he also launched his solo career, developing the charismatic persona of Dr. John The Nite Tripper. Adorned with voodoo charms and regalia, a legend was born with his breakthrough 1968 album Gris-gris, which established his unique blend of voodoo mysticism, funk, rhythm & blues, psychedelic rock and Creole roots. Several of his many career highlights include the masterful album Sun, Moon and Herbs in 1971 which included cameos from Eric Clapton and Mick Jagger and 1973's In The Right Place, which contained thechart hits "Right Place Wrong Time" and "Such A Night." Dr. John garnered Grammy award wins in 1989, 1992, 1996 and 2000. In 2004, his musical love letter to the city of New Orleans, "N'awlinz Dis Dat or D'udda," was awarded the prestigious Académie Charles Cros 57ème Palmarès award in France. It was the first time since the 1970s that an artist from North America received the award. He has also received six other nominations over the years. In 2007 he was nominated for a Grammy for "Sippiana Hericane," his Hurricane Katrina benefit disc. Other awards include the American Societyof Young Musicians 2007 Trailblazer Award. After Hurricane Katrina and government bungles bashed New Orleans in 2005, Dr. John immediately stepped up to the plate with both generous relief fund-raising concerts and recordings and angry public words of protest. In 2008 he released "City That Care Forgot," an album winning him a Grammy for Best Contemporary Blues Album. 2010's release, TRIBAL, has Dr. John revisiting that classic, swampy gris-gris style that put him on the map. After a half century of creating music for others and himself, Dr. John continues to write, arrange, produce and interpret with a passion that has yet to wane. He continues to dazzle and delight audiences across the globe touring consistently. | |
Latest Tweets
| | |
| --- | --- |
| 5/9 @ 11:10 AM | akadrjohn - For Mother's Day, "Dorothy" - the song Dr. John wrote for his mother. ("Dr. John Plays Mac Rebennack: The Legendary… https://t.co/oGxeLUGkv5 |
| | |
| --- | --- |
| 5/1 @ 11:19 AM | akadrjohn - #JazzFestingInPlace #DrJohn set (2000) 5:50 to 7 p.m. CST today 🎩🎶 #WWOZ @jazzfest https://t.co/LW32uUahW5 |
| | |
| --- | --- |
| 4/27 @ 1:19 PM | akadrjohn - RIP to Al Schmitt, winner of a record 23 Grammys. Pictured on a panel with the Good Doctor at GRAMMYs Pro Studio Su… https://t.co/0qVsCB4W3R |
MORE TWEETS
Latest Articles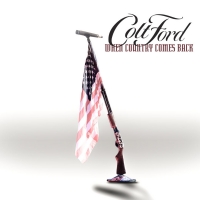 Colt Ford Releases New Single 'When Country Comes Back'
by BWW News Desk - May 07, 2021
'The sentiment in 'When Country Comes Back' so perfectly expresses how I feel - there couldn't be any sweeter words to my ears,' said Ford. 'I'm so thankful to be back out on the road with my band playing live music and seeing the fans again.'...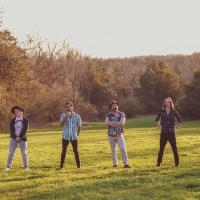 Chestnut Grove's 'The Album' Set for Release May 21
by TV News Desk - April 27, 2021
The members of Chestnut Grove have been together since high school and are nearing their thirtieth birthdays – the sonic themes on The Album reflect this period of growth with lyrics that discuss how difficult it is to cope with getting older, the pain of losing friends and the sting of romantic bre...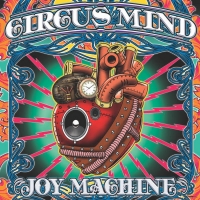 Circus Mind Will Release New Album 'Joy Machine'
by TV News Desk - April 26, 2021
The first JOY MACHINE single "Are You Ready?" features guest guitar phenom Brandon "Taz" Niederauer and had an official music video release....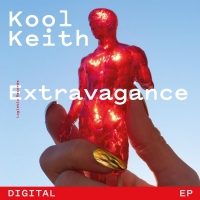 Kool Keith Drops New Single 'Extravagance'
by BWW News Desk - April 23, 2021
As such, the album is also a timely meditation, during quarantine, on the economic precarity many of us now find ourselves in. ...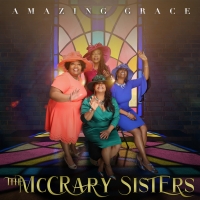 The McCrary Sisters Return with New Single 'Amazing Grace' on April 30
by TV News Desk - April 13, 2021
It was originally recorded by the Blind Boys of Alabama, who performed regularly with The Fairfield Four, the legendary quartet of whom that the sister's father - the Reverend Samuel McCrary co-founded, so it has special meaning for them....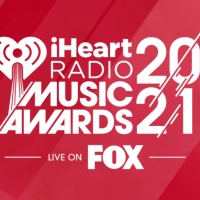 iHeartMedia and FOX Announce Nominees for the 2021 'iHeartRadio Music Awards'
by TV News Desk - April 07, 2021
The show will feature award presentations in multiple categories, live performances from the biggest artists in music, surprise stage moments and will tell the stories of the winning artists' road to #1. ...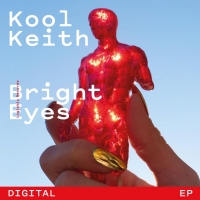 Logistic Records Announces New Album From Kool Keith
by TV News Desk - April 05, 2021
The album (vinyl, CD, digital) is set for release on June 4, 2021 on Logistic Records, with three singles dropping prior to the launch date....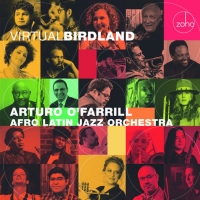 Afro Latin Jazz Alliance Reaches 1 Million People With 'ALJA Digital Village'
by BWW News Desk - April 02, 2021
Multi GRAMMY® Award-winning pianist/composer Arturo O'Farrill and nonprofit the Afro Latin Jazz Alliance announces today they have reached more than 1 million people in over 25 countries through their innovative 'ALJA Digital Village' programming since its launch one year ago in March 2020....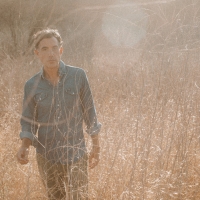 Joshua Radin Shares Boisterous Folk Pop Anthem 'You're My Home'
by TV News Desk - April 01, 2021
After 16 years, eight albums, and hundreds of shows around the globe, Joshua Radin still treats music as an antidote to any ailment. The LA-based artist finds healing in between waves of acoustic eloquence and dyed-in-the-wool Americana storytelling....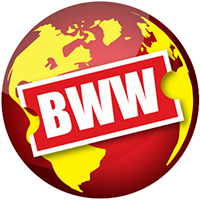 Rufus Wainwright, Lisa Loeb & More To Perform Free Virtual Concert For Colorectal Cancer Awareness
by BWW News Desk - March 26, 2021
The American College of Gastroenterology offers an open invitation to all to enjoy a free webstream event, "Tune It Up: A Concert To Raise Awareness of Colorectal Cancer," on Wednesday, March 31, 2021 at 8 pm EDT featuring dynamic performances by a talented collective of musicians. ...