BIO:

World renowned musician Don Felder was one of the five members and former lead guitarist of the rock group the Eagles for 27 years. Credited with adding a rock and roll edge to their country sound, he wrote the music for their biggest hit, the multi Grammy award winning song "Hotel California". With 14 Grammy nominations and 4 wins, his signature guitar work has become legendary on songs like "Hotel California", "Life In The Fast Lane", "One Of These Nights", "New Kid In Town", and the list goes on. Don and the Eagles also hold the honor of having the first Platinum album certified by the RIAA. That album, The Eagles' Their Greatest Hits 1971- 1975, has reached over 26 million copies, becoming the best-selling album of the 20th century. In the years the band was apart, Don wrote music for films and television including songs in Sluggers Wife by Neil Simon, Fast Times At Ridgemont High, Heavy Metal, Secret Admirer, Nice Dreams, and Galaxy High. Having mastered instruments like keyboards, mandolin, pedal steel, and banjo, Don has performed and recorded with musicians that span the musical spectrum, from The Bee Gees, Bob Seger, Joe Walsh, Michael Jackson, Alice Cooper, Kenny Loggins, David Crosby & Graham Nash, David Foster, Boz Scaggs, Tom Petty, Warren Zevon, Steven Stills, Joni Mitchell, Stevie Nicks, Don Henley, Vince Gill, Stevie Wonder to Elton John, Paul Simon, Diana Ross and Barbra Streisand. He also hosted a television show for children called FTV, and continues his work with kids through various charities around the world. A member of the Rock and Roll Hall of Fame since 1998, Don is now writing and recording songs for an upcoming solo project and touring worldwide. He has most recently become a New York Times bestselling author with his autobiography "Heaven and Hell" about his life with the Eagles.
Latest Tweets
| | |
| --- | --- |
| 6/30 @ 8:01 AM | donfelder - I've been searching for the daughter of the devil himself, I've been searching for an angel in white... 🎶 . . .… https://t.co/iR7QAGDVH2 |
| | |
| --- | --- |
| 6/28 @ 7:01 AM | donfelder - July is just around the corner and I can't wait to see you on the road! What show are you coming to? Secure your ti… https://t.co/JRqFIAcn9d |
| | |
| --- | --- |
| 6/27 @ 7:01 AM | donfelder - Working all week like some junkyard dog, been holding back so damn long... 🎶 #musicmonday #donfelder https://t.co/sCdbtwhS9y |
MORE TWEETS
Latest Articles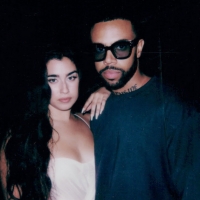 Lauren Jauregui Unveils 'Scattered' Single Featuring Vic Mensa
by Michael Major - October 15, 2021
Lauren Jauregui has released her new single, 'Scattered', off her forthcoming debut solo project, 'PRELUDE,' set for release November 5. Listen to the new track and watch the trailer for the 'PRELUDE' livestream performance now!...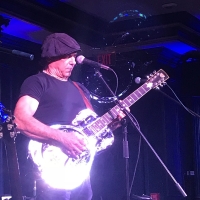 Mark Newman Pays Homage to Janis Ian with Reimagining of 'From Me To You'
by Sarah Jae Leiber - December 11, 2020
"From Me to You", a hidden gem mined deep from the Janis Ian catalog, is revamped and restored on a new release by Singer/Songwriter Mark Newman; available Friday December 11th on Spotify and all the major music services. ...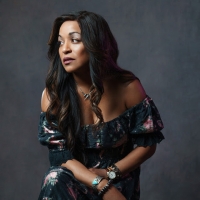 Daniela Cotton Brings 'A Different War' to ROCK FOR RELIEF Benefit
by A.A. Cristi - July 01, 2020
Riding a new wave of critical acclaim from A Different War, her incredibly timely and most politically charged album to date, widely heralded Biracial blues-rocker DANIELIA COTTON has risen again into the light, fiercely and defiantly, to join a star-studded lineup for "Rock for Relief," the star-st...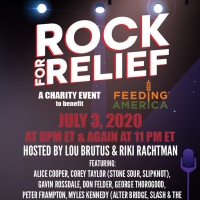 'Rock For Relief' Benefit Concert to Feature Corey Taylor, Gavin Rossdale, and More!
by Kaitlin Milligan - July 01, 2020
United Stations Media Networks and Storic Media Podcast Network present the "Rock For Relief" benefit concert supporting Feeding America's COVID-19 Response Fund on July 3 at 8pm ET and again at 11pm ET broadcasted here....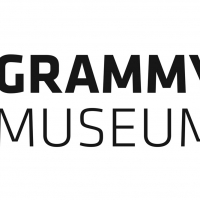 GRAMMY Museum Releases Two Songwriters Hall Of Fame Programs From Archive
by Kaitlin Milligan - June 10, 2020
The GRAMMY Museum® announced today it will release two Songwriters Hall of Fame programs from its archive while the Museum in Los Angeles is closed until further notice in light of COVID-19...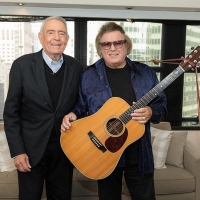 Don McLean To Be The Focus Of The Big Interview With Dan Rather
by Kaitlin Milligan - March 30, 2020
 Songwriter Hall of Fame member and BBC Lifetime Achievement Award recipient Don McLean joins Dan Rather for a special evening, opening up about what has shaped and defined him as an artist, fellow superstar influences, and the making of Recording Industry of America (RIAA) top 5 song of the 20th Ce...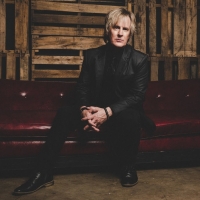 Former Chicago Vocalist/Bassist Pays Tribute to Kenny Loggins
by Sarah Jae Leiber - January 08, 2020
After an astounding career playing bass and singing for a range of Rock and Roll Hall of Fame artists like Don Felder of The Eagles to the legendary Chicago, Jeff Coffey continues his solo career with his new album Origins: Singers and Songs that Made Me which is a collection of covers of songs that...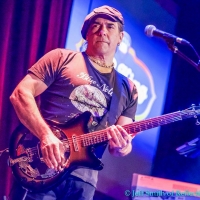 Mark Newman 'Empirical Truth' Wins Long Island Blues Society CD Challenge
by Abigail Charpentier - November 07, 2019
It was announced today that The Long Island Blues Society has named EMPIRICAL TRUTH by Mark Newman their 2019 CD Challenge winner. As the local winner, EMPIRICAL TRUTH will represent the Long Island Blues Society in the International Blues Challenge's Self-Produced CD Contest; which happens in Memph...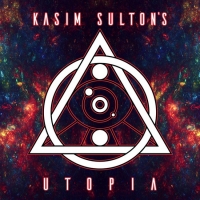 Kasim Sulton's Utopia Announces Winter Tour Dates
by Kaitlin Milligan - October 21, 2019
World renowned bass player Kasim Sulton will once again be celebrating his longtime association with the ground breaking progressive rock band Utopia and their legacy by performing a limited number of shows consisting entirely of Utopia music with a full band. The set list will be comprised of songs...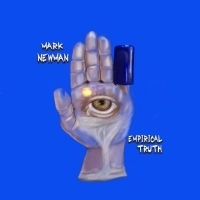 Mark Newman Set to Release Brand New LP 'Empirical Truth'
by Kaitlin Milligan - July 12, 2019
It can certainly be said that a labor of love is not much of a labor at all, and with singersongwriter and guitarist Mark Newman's latest release "Empirical Truth" (Out TODAY July 12 via Danal Music) this is very much the case, as he's proven once again his power of true musicianship....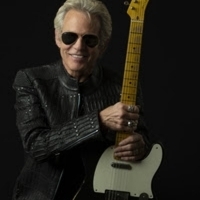 Don Felder Announces UK and European Tour Dates In London, Paris and Berlin September 2019
by Tori Hartshorn - July 08, 2019
Fresh from releasing his critically acclaimed solo album AMERICAN ROCK 'N' ROLL on BMG in April, legendary singer songwriter, guitarist, Rock and Roll Hall of Fame inductee DON FELDER has announced three European shows this September, with tickets on sale Friday 5th July.  The Bush Hall show in Lond...

ABC Radio Announces Memorial Day Programming
by Kaitlin Milligan - May 06, 2019
ABC Radio will provide three specials to affiliates for use over Memorial Day weekend: "Country Summer Road Trip," "A Decade of Rock Hits" and "America Remembers 2019."...

The Hudson Gardens & Event Center Announces The 2019 Summer Concert Series Lineup
by Tori Hartshorn - April 15, 2019
Hudson Gardens and media partners KQMT 99.5 FM The Mountain, KALC Alice 105.9 FM, EZ 1430 Timeless Music, Comedy 103.1 FM, and KS 107.5 KQKS have announced the complete schedule of artists performing during the 2019 Summer Concert Series. This lineup spans a staggering chapter of popular music from ...

Anthony Kearns Performs 'O America' With Guitarist Laurence Juber On New CD
by Stephi Wild - April 06, 2019
Tenor Anthony Kearns' stirring rendition of 'O, America' with guitarist Laurence Juber is now available courtesy of Pacific Records, as reported in Rolling Stone....