| | |
| --- | --- |
| BIO: Multi-instrumentalist David Lindley performs music that redefines the word "eclectic." Lindley, well known for his many years as the featured accompanist with Jackson Browne, and leader of his own band El Rayo-X, has long championed the concept of world music. The David Lindley electro-acoustic performance effortlessly combines American folk, blues, and bluegrass traditions with elements from African, Arabic, Asian, Celtic, Malagasy, and Turkish musical sources. Lindley incorporates an incredible array of stringed instruments including but not limited to Kona and Weissenborn Hawaiian lap steel guitar, Turkish saz and chumbus, Middle Eastern oud, and Irish bouzouki. The eye-poppingly clad "Mr. Dave's" uncanny vocal mimicry and demented sense of humor make his onstage banter a highlight of the show. David Lindley grew up in southern California, first taking up the banjo as a teenager, and subsequently winning the annual Topanga canyon banjo and fiddle contest five times as he explored the American folk music tradition. between 1967 and 1971 Lindley founded and lead what must now be seen as the first world music rock band, the Kaleidoscope. In 1971, Mr. Dave joined forces with Jackson Browne, serving as Jackson's most significant musical co-conspirator until 1981. In 1979, Lindley had begun working with old friend Ry Cooder on 'Bop Till you Drop' and 'The Long Riders' sound track, a musical collaboration that lasts to this day, and has spawned many recording projects and several world tours as an acoustic duo. In 1981, Lindley created his own remarkable Band El Rayo-X, which integrated American roots music and world beat with a heavy reggae influence. 'El Rayo-X', 'Win This Record' and 'Very Greasy', as well as a live e.p. during this period he also came forth with a solo album, 'Mr. Dave'. Lindley and guitarist Henry Kaiser went to Madagascar for two weeks in 1991 and recorded six albums of indigenous Malagasy music (including two collaborative cd's, 'A World Out of Time' volumes one and two on Shanachie) which proved to have a major impact on the world music scene, both for the quality of the Grammy nominated music recorded, and the fair and ethical way the Malagasy musicians were dealt with. Throughout this long and distinguished career, Lindley has been one of Hollywood's most in demand session musicians, lending his skills to the recorded works of Bob Dylan, Rod Stewart, Linda Ronstadt, Crosby and Nash, Warren Zevon, and many others. In 1990 a chance meeting of Lindley and Jordanian born percussionist Hani Naser led to an impromptu jam and an instant decision that "we should take this on the road." David and Hani toured the world for the following six years. The duo recorded two self-released "Official Bootleg" compact discs, 'Live in Tokyo Playing Real Good' and 'Live All Over the Place Playing Even Better' on Pleemhead audio. At his expansive and eclectic live performances David Lindley consistently gives one of the most unique concert experiences available to adventuresome music listeners. Currently David is associated with the Rosebud agency. | |
Latest Articles
Todd Snider Announces 2021 Tour 'Return Of The Storyteller'
by TV News Desk - July 21, 2021
Beginning this month, Snider will embark on his 'Return of the Storyteller" tour, an extensive cross-country trek that includes more than 50 live concert dates taking place throughout the remainder of 2021....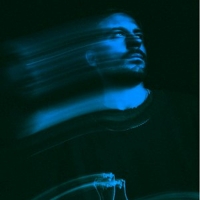 G-Eazy Releases EVERYTHING'S STRANGE HERE
by Kaitlin Milligan - June 29, 2020
Multi-platinum selling superstar G-Eazy releases his much-buzzed-about special side project, Everything's Strange Here....

Erik Koskinen Releases New Single 'Darlin''
by Kaitlin Milligan - April 25, 2019
Minnesota songsmith Erik Koskinen premiered the rustic new single 'Darlin'' today via GLIDE ahead of its release this Friday. The track is featured on Koskinen's new albumBurning The Deal set to arrive June 28 via Real Phonic Records/Tone Tree Music. Produced by Koskinen andBernie Larsen (Melissa Et...

Outside Lands Unveils Gastromagic and Cocktail Magic Lineup
by Macon Prickett - July 26, 2018
Outside Lands pulls back the curtain on two of its most hotly anticipated culinary attractions – GastroMagic andCocktail Magic. A riotous romp for the senses, both experiences will take Outside Lands fans on a fantastic voyage featuring food, music, comedy, dancing, and cocktails. GastroMagic's full...

Rock Collective Firemelon Release New Single BEFORE GOODBYE
by Macon Prickett - June 25, 2018
Southern Californian based Firemelon creates their own distinct sticky Americana gumbo by fusing elements of twangy country guitars, gritty rock'n'roll and infectious pop melodies. The five-piece collective of accomplished musicians, consisting of Matthew Samia (Vocals, Guitar), Matt Bailey (Guitar,...

Music City Food + Wine Festival Announces All-Star Line-Up Featuring Kings of Leon
by Macon Prickett - May 11, 2018
GRAMMY-Award winning artists Kings of Leon, James Beard Foundation Award-winning chef Jonathan Waxman, Vector Management's Ken Levitan & Andy Mendelsohn and C3 Presents are pleased to announce Music City Food + Wine Festival, September 14-16, 2018. The sixth annual festival will offer expanded festi...

Los Cenzontles and Los Texmaniacs ft. Flaco Jimnez Release 'Carta Jugada'
by Caryn Robbins - November 30, 2017
Mexican American roots group Los Cenzontles presents 'Carta Jugada', a new collaborative album of classic Tex Mex songs with San Antonio based Los Texmaniacs and accordion legend Flaco Jimnez....
Swearingen and Kelli's New Album 'The Marrying Kind' Is Out Tomorrow
by Stephi Wild - July 20, 2017
Americana husband-and-wife duo Swearingen and Kelli are set to release their sophomore album, The Marrying Kind, on July 21, 2017.  Unafraid of spilling their guts in their music, the Florida-based twosome of AJ Swearingen and Jayne Kelli presents 12 songs that challenge the listener to explore life...