Latest Articles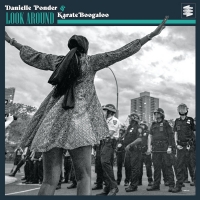 Danielle Ponder & Karate Boogaloo Drop New Single 'Look Around'
by BWW News Desk - July 27, 2020
New York singer and activist Danielle Ponder pairs up with Melbourne cinematic soul outfit Karate Boogaloo to deliver 'Look Around,' a haunting reflection on the times we live in....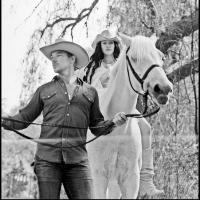 Diplo Shares Video for 'On Mine' Featuring Noah Cyrus
by TV News Desk - July 08, 2020
Diplo shares the video for "On Mine" featuring Noah Cyrus today—watch below!...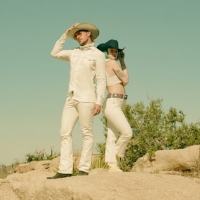 Diplo Shares Video for 'Do Si Do' Featuring Blanco Brown
by TV News Desk - June 29, 2020
Diplo shares the video for "Do Si Do" featuring Blanco Brown today....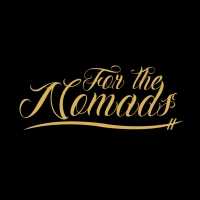 For The Nomads Fundraiser Launches Auction Benefitting Touring Crew Members Out Of Work Due To COVID-19
by BWW News Desk - June 15, 2020
For The Nomads, a charity organization started by crew members of the music industry at the start of the COVID-19 shut down, has launched the second round of a massive auction to help aid others within the industry today. Fans can bid on limited edition memorabilia, one-of-a-kind experiences, mercha...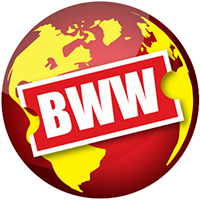 NMPA Virtual Annual Meeting Reveals Publishing Industry Data, Honors Garth Brooks
by BWW News Desk - June 10, 2020
The National Music Publishers' Association's (NMPA) first-ever Virtual Annual Meeting included updates from across the publishing industry. NMPA President & CEO David Israelite detailed revenue analysis from 2019 showing strong growth in certain sectors and interviewed songwriter Ross Golan, Peloton...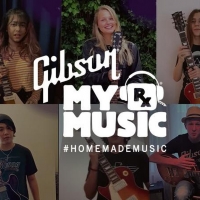 Gibson Generation Group And MyMusicRx Unite To Offer Virtual Guitar Lessons For Sick Kids and More
by BWW News Desk - June 08, 2020
Gibson and MyMusicRx, the Children's Cancer Association (CCA)'s flagship program, are joining forces to bring the healing power of music to kids facing cancer and other serious illnesses. Starting today, June 8, 18 talented young Gibson Generation Group (G3) artists will provide a virtual music ment...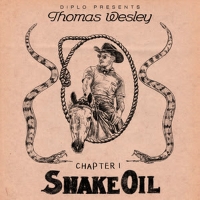 Diplo's Country Album DIPLO PRESENTS THOMAS WESLEY CHAPTER 1: SNAKE OIL is Out Now
by TV News Desk - May 29, 2020
Diplo Presents Thomas Wesley Chapter 1: Snake Oil, the highly anticipated country album from Diplo, is out today on Columbia Records....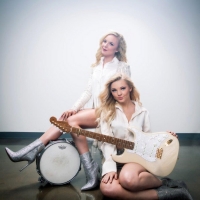 Southern Halo Teams With FriendlySky To Launch Virtual Concert Series
by TV News Desk - May 19, 2020
Southern Halo has teamed with FriendlySky to launch a four-part virtual concert series, HANGIN WITH HALO. The first show will stream LIVE this Friday, May 22, from the Donelson Room at Cotton House, Cleveland, Mississippi at 7 p.m. CT. The duo is the first Country act to use the FriendlySky platform...