Plaza Suite - Broadway Tickets, News, Info & More
Two-time Tony Award winner Matthew Broderick and two-time Emmy Award winner Sarah Jessica Parker will return to Broadway in the first-ever New York revival of Neil Simon's classic comedy about marriage, Plaza Suite, in a production by Tony Award winner John Benjamin Hickey.
Plaza Suite will mark the first time Broderick and Parker will share a Broadway stage since the 1995 revival of How to Succeed in Business Without Really Trying. This event will also mark Broderick's return to the words of Neil Simon, having won his first Tony Award for creating the role of Eugene Jerome in Simon's Brighton Beach Memoirs, followed by its sequel, Biloxi Blues.
Two world-class actors play three hilarious couples in this uproarious and piercing look at love and marriage from legendary playwright and Pulitzer Prize winner Neil Simon. This new production will mark the first revival of a Neil Simon play following his passing last August at the age of 91. He is remembered as one of the most celebrated, successful and beloved writers in Broadway history having written more than 30 plays and musicals.
Video preview
Photo preview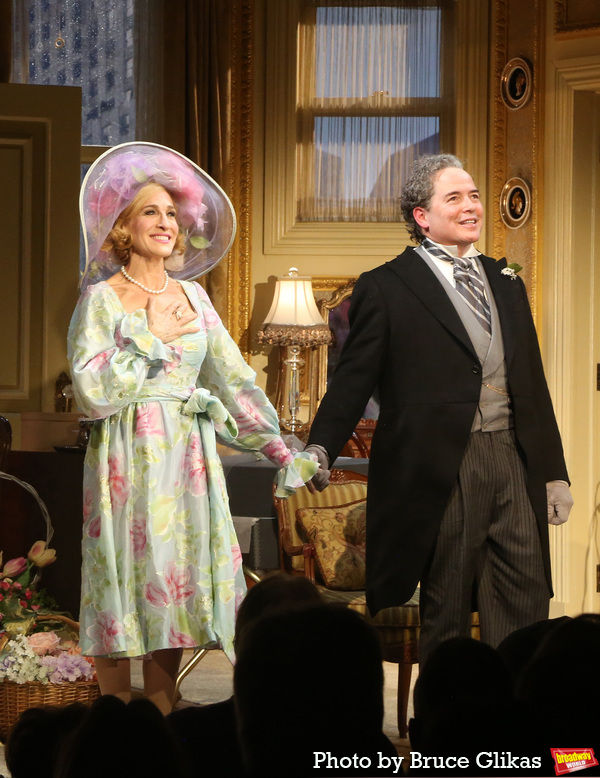 Schedule
Running Time:
2 hours with one intermission
During Previews:
Mondays: 8:00pm
Tuesdays: 8:00pm
Wednesdays: 2:00pm and 8:00pm
Thursdays: 8:00pm
Fridays: 8:00pm
Saturdays: 2:00 pm and 8:00 pm
After Opening:
Tuesday - 7:00 pm
Wednesday - 2:00 pm, 8:00 pm
Thursday - 7:00 pm
Friday - 8:00 pm
Saturday - 2:00 pm, 8:00 pm
Sunday - 3:00 pm
About the Theatre
(New York, NY)
141 W. 44th St.
Seating Chart
Featured Reviews For Plaza Suite
Broadway's 'Plaza Suite': Sarah Jessica Parker play is frothy fun - The New York Post
Co-starring Parker's husband Matthew Broderick, the 1960s-set comedy is an old-fashioned affair to be sure, but a sparkling one. "Sex and the City" fans will certainly enjoy it more than HBO's weirdly woke and clunky "And Just Like That." And, for everybody else, Simon's middle-drawer play is a relaxing vacation from our overly serious theater season.
Matthew Broderick and Sarah Jessica Parker in Neil Simon's 'Plaza Suite': Theater Review - The Hollywood Reporter
Alas, the stars' efforts, while certainly appealing, don't make the material any less obsolete, a throwback to the bougie boulevard comedies that were once a Broadway staple. The observations on marriage and relationships occasionally generate a chuckle, but more often seem stale and the sexual politics retrograde, something that John Benjamin Hickey's serviceable direction can't disguise. The laughs mostly spring from watching a real-life showbiz couple kick back and have fun bouncing off each other. Judging by the hearty response at a recent press night, for many that might be reward enough.
Plaza Suite Broadway Cast