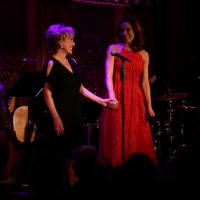 VIDEOS: Get Ready For Laura & Linda Benanti on THE SETH CONCERT SERIES
by Team BWW - May 16, 2021

Laura Benanti and Linda Benanti are stopping by the Seth Rudetsky Concert Series this weekend! We're looking back at past performances and interviews before their show on Sunday!
---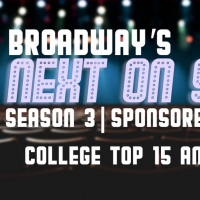 VIDEO: Broadway's Next on Stage College Top 15 Announced - Watch Now!
by Team BWW - May 14, 2021

Next on Stage returns tonight with the announcement of our college top 15 in season 3 of our online musical theatre singing competition sponsored by The International College of Musical Theatre.
---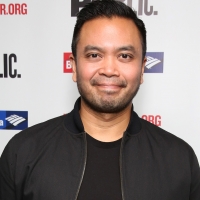 Jose Llana Joins Lincoln Center's Restart Stages for Livestream, May 19
May 14, 2021

Broadway's Jose Llana will perform at Lincoln Center's Restart Stages Wednesday, May 19 at 7:00 pm ET.
---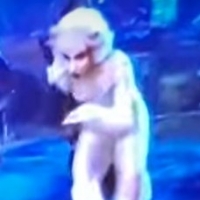 VIDEO: Feline Friends Meet the Cats of CATS
May 14, 2021

Theatre is back for everyone, including some real-life felines who were treated to their first viewing of their theatrical namesake, Cats!
---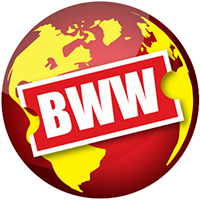 The Cathedral Of Saint John The Divine Presents TUESDAYS AT 6: RAYMOND NAGEM
May 14, 2021

In response to the ongoing COVID-19 pandemic and the difficulties of presenting in-person concerts, the Cathedral of St. John the Divine has launched a weekly series of online music recitals, Tuesdays...
---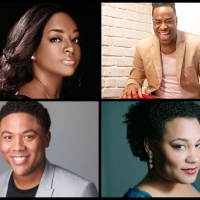 Opera Saratoga Presents Free Digital Concert Series AMERICA SINGS
May 14, 2021

Opera Saratoga announced today that AMERICA SINGS, the company's free concert series that was created to amplify the voices of artists from racial groups historically underrepresented on the concert s...
---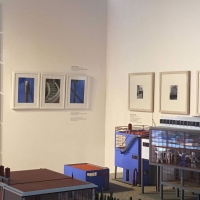 El Día Internacional De Los Museos Se Conmemorará Con Actividades Virtuales Y Presenciales En Recintos Del INBAL
May 14, 2021

En el marco de la campaña #ContigoEnLaDistancia y #VolverAVerte, la Secretaría de Cultura federal y el Instituto Nacional de Bellas Artes y Literatura, a través de los 18 recintos de la Red de Museos,...
---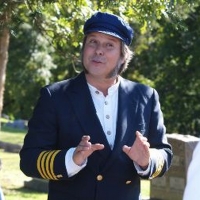 History At PlayTM, LLC Uncovers a Secret Weapon of the American Civil War
May 14, 2021

History At PlayTM, LLC has garnered international applause for their Immersive Living History Experiences, chronicling the lives of influential and often forgotten figures.
---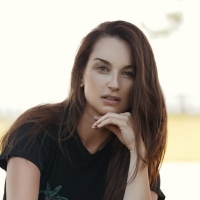 Electro-R&B Artist Carey Renee Ignites With Debut Single And Video
May 14, 2021

With the past year that we all have had, sometimes you need to express your feelings through music. Wisconsin-born vocalist and songwriter Carey Renee unleashed her emotions through her recently relea...
---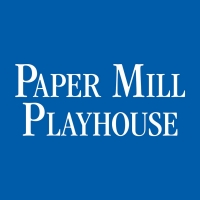 Paper Mill Playhouse Announces Rising Star Award Nominations
May 14, 2021

Since their inception in 1996, the Paper Mill Playhouse Rising Star Awards for Excellence in High School Musical Theatre presented by the Investors Foundation have ignited the careers of many notable ...
---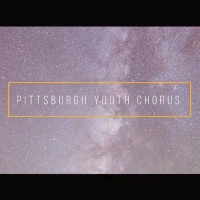 VIDEO: Pittsburgh Youth Chorus Premieres 'Under One Sky'
May 14, 2021

on YouTube on May 1. The song was composed by PYC's Executive Director, Lee Saville-Iksic, and inspired by words written by PYC students.
---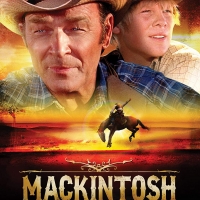 Verdugo Entertainment To Unveil Newly Restored 4K Edition Of Lost Classic MACKINTOSH AND T.J.
May 14, 2021

On Tuesday, May 18, Verdugo Entertainment will launch the newly restored 4K version of the 1975 classic Mackintosh and T.J. on Blu-ray and DVD through Amazon (North America), Walmart stores and Walmar...
---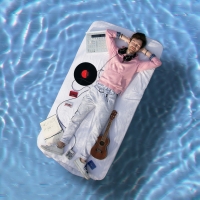 Nashville Pop Artist Kory Shore Releases New Single 'Enough'
May 14, 2021

Quick off the heels of his heartfelt single 'IDKAT', Nashville pop artist Kory Shore continues to deliver humanized hits with the release of his new track 'Enough'. 'Enough' captures a relatable side ...
---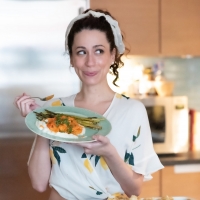 VIDEO: Stephanie Lynne Mason Premieres New Cooking Show FOOD IS A LOVE LANGUAGE - COOKIN' WITH STEPH
May 14, 2021

Today, Stephanie Lynne Mason who recently starred in the critically acclaimed production of Fiddler on the Roof in Yiddish directed by Joel Grey announced her new cooking show, "Food is a Love Languag...
---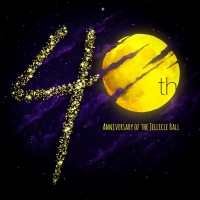 The Shows Must Go On Presents Free Stream of CATS This Weekend
May 14, 2021

Tune in FROM 7PM (BST) for a special 40th anniversary celebration of CATS, with the full stage show streaming absolutely free on The Shows Must Go On YouTube channel! The stream will be available from...
---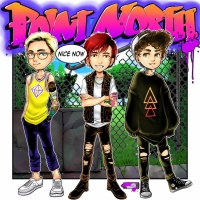 Point North Release New Single & Video 'Nice Now'
May 14, 2021

Complete with pop hooks and an anthemic rock sound that's reminiscent of early pop punk and a high energy music video to match, the new single is here to stake its claim as the song of the summer.
---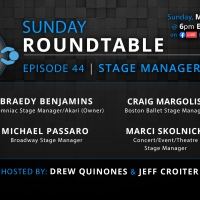 Stage Managers From Broadway, Ballet, Concerts, Events & Music Festivals to be Guests on the Next 4WALL ROUNDTABLE
May 14, 2021

4Wall Sunday Roundtable Episode 44 will welcome Stage Managers from Broadway, Ballet, Concerts, Events, and Music Festivals.  The discussion will include a deep dive into what their jobs entail, what ...
---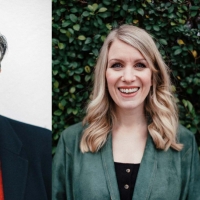 Marcus Brigstocke & Rachel Parris Announced as Commentators for 2nd Annual ALTERNATIVE EUROVISION SONG CONTEST
May 14, 2021

Following the success of last year's glitterfest, Olivier Award-winning improvisers The Showstoppers are presenting the 'Alternative Eurovision Song Contest' for a second year on Saturday 15 May. Come...
---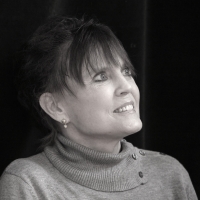 New Documentary About Ann Reinking THE JOY IS IN THE WORK to Debut on YouTube
May 14, 2021

The Joy Is In The Work, a tribute documentary film about Ann Reinking as a teacher, mentor, and inspiration during her time at Broadway Theatre Project between the years 1991 and 2004, is set to debut...
---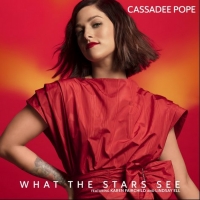 Cassadee Pope Premieres Electrifying Music Video for Latest Single 'What The Stars See'
May 14, 2021

'What The Stars See' was written by Pope, Jake Rose and Lindsey Rimes, and was produced by Nick Wheeler (All-American Rejects) and Karen Fairchild (Little Big Town.) The track blends Pope's two musica...
---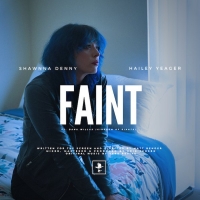 Vera Revive Releases New Single Featuring Dana Willax
May 14, 2021

Formed in 2020, Vera Revive demonstrates a balance of heavy instrumentation with a melodic atmosphere, all while lyrically addressing topics such as human rights, the unjust or prejudicial treatment o...
---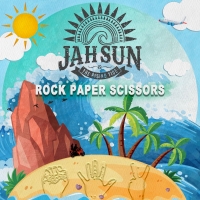 Jah Sun & The Rising Tide Release New Single 'Rock Paper Scissors'
May 14, 2021

The single has a strong connection to Goa, India, where Jah Sun performed in early 2020. It was recorded at AMT Studios and the music video filmed on location in Goa India by Seen Productions.
---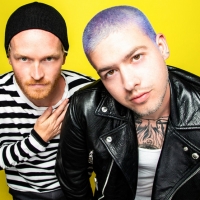 Girlfriends Drops New Single and Music Video 'Congratulations' With Jasiah
May 14, 2021

Today, girlfriends, the pop-punk duo composed of Travis Mills (musical artist, Apple Music host, actor) and Nick Gross (Big Noise, Gross Labs, Find Your Grind) released their latest single, 'Congratul...
---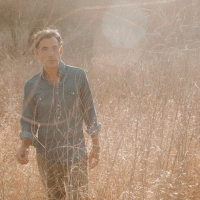 JOSHUA RADIN Shares Vulnerable 'Fewer Ghosts' From Upcoming Album
May 14, 2021

Radin also announced his first live show of 2021 on Saturday, August 7th in Amagansett, NY at The Stephen Talkhouse. 
---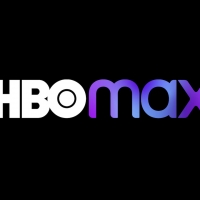 Documentary News Series AXIOS Continues May 16
May 14, 2021

The Rev. Franklin Graham, President of the Billy Graham Evangelistic Association and Samaritan's Purse, sits down with Axios co-founder Mike Allen to discuss opposition to the COVID-19 vaccine among C...
---
Current Shows on YOUTUBE