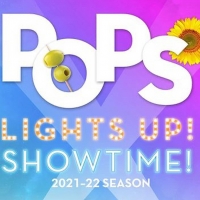 Tickets For All Philly POPS LIGHTS UP! SHOWTIME! Shows Now On Sale
by Chloe Rabinowitz - July 30, 2021

The Philly POPS announced today that tickets for the 2021–2022 Lights Up! Showtime! season are on sale now. The POPS will celebrate this new season will a free public performance, Dancin' in Dilworth ...
---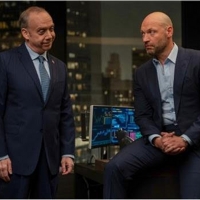 Showtime Releases Trailer for BILLIONS Season 5
July 29, 2021

In the second half of season five, the presence of powerful billionaire Mike Prince (Corey Stoll) sends ripples through Axe Capital and gives Chuck Rhoades (Giamatti) a potential new weapon in his fig...
---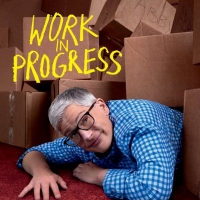 Chicago Humanities Festival to Present A Comedy Showcase At Navy Pier
by Alexa Criscitiello - July 28, 2021

Celebrate our city's local talent with a comedy showcase featuring sets from up-and-coming voices curated by improv mainstay Abby McEnany, whose hit SHOWTIME series WORK IN PROGRESS is set and filmed ...
---
Lindsey Gort, Tracie Thoms, Janel Parrish, Zane Carney Star In TARANTINO LIVE: FOX FORCE FIVE & THE TYRANNY OF EVIL MEN
by Alexa Criscitiello - July 27, 2021

Once upon a time in Hollywood, a couple of friends decided to stage a concert with a few unbelievably talented vocalists singing songs from Quentin Tarantino's roster of movie soundtracks and an actre...
---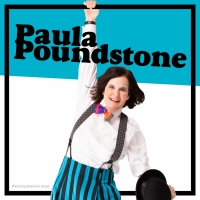 Comic Paula Poundstone Returns To The Duke Energy Center This October
by Chloe Rabinowitz - July 27, 2021

Paula Poundstone, whose razor-sharp improv skills have delighted comedy audiences for nearly 40 years, brings her acclaimed one-woman show to the A.J. Fletcher Opera Theater at the Duke Energy Center ...
---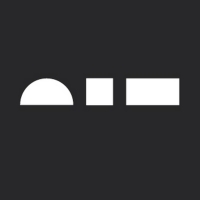 Kimmel Cultural Campus Announces 2021/2022 Season
by Chloe Rabinowitz - July 27, 2021

Kimmel Cultural Campus has announced the much-anticipated return of in-person performing arts across their venues: the Kimmel Center, the Academy of Music, and the Merriam Theater. On September 18, fr...
---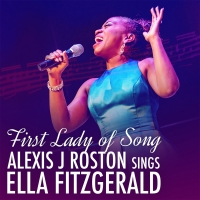 Laguna Playhouse Announces 2021-2022 Season
by Chloe Rabinowitz - July 26, 2021

LAGUNA PLAYHOUSE has announced its doors will open after a too long 18 months, so they can (finally!) celebrate their 100th year of creating exceptional theatre in one of Southern California's most be...
---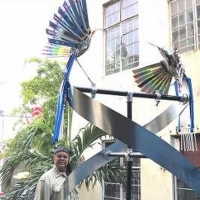 Artist Bernard Stanley Hoyes Delivers Symbolic Spiral Steel Sculpture To Jamaica During The Pandemic
by Chloe Rabinowitz - July 26, 2021

The manifestation and creation of the 400 pound 'Mating Dance of Hummingbirds,' now standing on historical Duke Street in downtown Kingston, is a tremendous testimony to perseverance, resilience and t...
---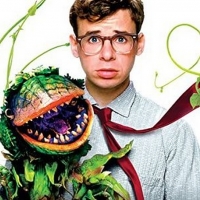 LITTLE SHOP OF HORRORS Film Will Be Shown at Sunrise Theater Next Weekend
by Stephi Wild - July 25, 2021

Outdoor movies are shown on the Sunrise Square, the park located beside the theater. The park is surrounded with walls of tents for an enclosed theater setting. Seating is general admission - guests m...
---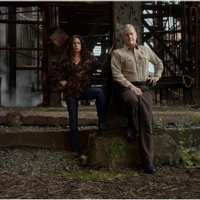 VIDEO: Watch the Trailer for AMERICAN RUST, Coming Soon to Showtime
by Stage Tube - July 23, 2021

The series stars Emmy winner and Tony nominee Jeff Daniels (THE COMEY RULE, The Newsroom, Godless, The Looming Tower) and award-winning actress and Emmy nominee Maura Tierney (YOUR HONOR, THE AFFAIR, ...
---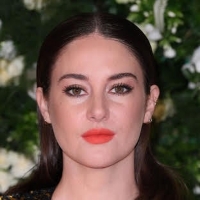 Shailene Woodley Will Star in THREE WOMEN on Showtime
July 22, 2021

THREE WOMEN is executive produced by Taddeo, showrunner Laura Eason, Kathy Ciric and Emmy Rossum. Louise Friedberg (Y: The Last Man, Borgen, Deliver Us) has signed on to direct the first two episodes,...
---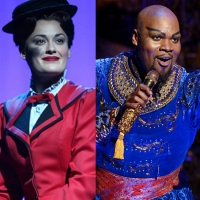 VIDEO: Meet the Disney on Broadway Stars of LIVE AT THE NEW AM
by Team BWW - July 22, 2021

Tonight kicks off Live at The New Am: A Benefit Concert for The Actors Fund, celebrating the reopening of Broadway's New Amsterdam Theatre and honoring the remarkable support that The Actors Fund has ...
---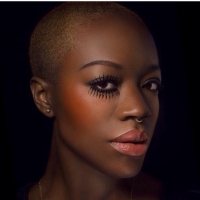 THE VOICE's Kimberly Nichole Will Perform a Concert at Rockwood Music Hall Next Month
by Stephi Wild - July 22, 2021

Nichole will rock the stage with some of her original songs such as, "Little Girl New" (recently featured on the Netflix series, "Self Made") and "Veruca Salt". She will also do a cover of "Ventilator...
---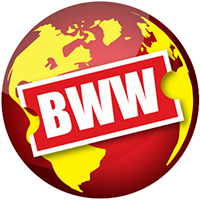 Theatre Calgary is Taking Shakespeare on the Go in August
by Alexa Criscitiello - July 21, 2021

Theatre Calgary, in partnership with The Shakespeare Company and Hit + Myth Productions,  will bring Shakespeare by the Bow back this year, but with a twist, as they present Shakespeare on the Go! 
---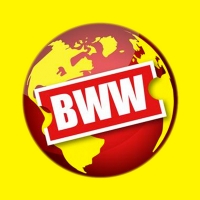 Variety & Rolling Stone Announce Programming for Inaugural Truth Seekers Summit
by Sarah Jae Leiber - July 21, 2021

Keynote speakers will include Academy Award-winning filmmaker Errol Morris (The Fog of War) with panels from documentarians behind Allen v. Farrow, Billie Eilish: The World's a Little Blurry, Crime Sc...
---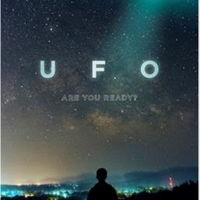 VIDEO: Watch the Trailer for New Showtime Series UFO!
by Stage Tube - July 21, 2021

Directed by Mark Monroe (Icarus) and Paul Crowder (Riding Giants), the series is a co-production by Bad Robot and Zipper Bros Films.
---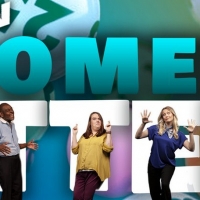 Florida Studio Theatre Improv Presents COMEDY LOTTERY
by Alexa Criscitiello - July 20, 2021

Florida Studio Theatre resident improv team, FST Improv, presents the return of its popular show, Comedy Lottery. Dubbed "The Lottery Where Everyone Wins," Comedy Lottery is designed to keep the impro...
---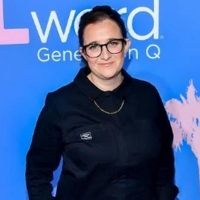 Marja-Lewis Ryan Signs Overall Deal With Showtime
July 20, 2021

Ryan started off as a Los Angeles-based playwright. Among her numerous stage credits, Ryan wrote, directed and produced the world premieres of her plays Dysnomia, One in the Chamber, A Good Family and...
---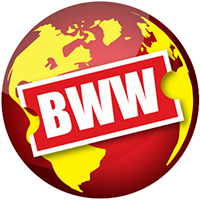 The Philly POPS Will Give Christmas Gifts To Local Children From Military, Police, and Fire Department Families
by Stephi Wild - July 20, 2021

Christmas in July also serves to announce the eighth annual I'll Be Home for Christmas: A Salute to the Military and First Responders concert on December 3. This invitation-only concert provides free ...
---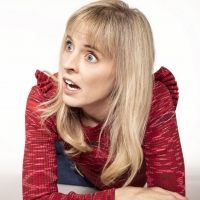 The Den Theatre Presents Comedians Erik Griffin, Maria Bamford and Sam Morril
by Alexa Criscitiello - July 19, 2021

The Den Theatre will welcome back live audiences this fall with an ever-growing line-up of comedy performances.
---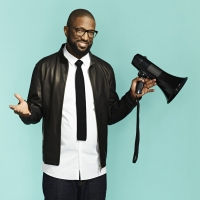 Rickey Smiley to Perform at Louisville's Brown Theatre
by Chloe Rabinowitz - July 19, 2021

RICKEY SMILEY announced he will be performing at Louisville's Brown Theatre on Friday, September 10, 2021 at 7PM.  Tickets go on sale to the general public this Friday, July 23rd at 10:00am.
---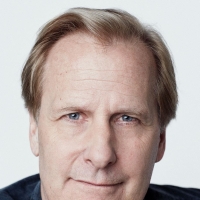 Jeff Daniels Hosts KEN BURNS: HEMINGWAY on PBS Stations Beginning August 14
July 19, 2021

Hemingway, which premiered in April, 2021, is a three-part documentary series that examines the visionary work and turbulent life of Ernest Hemingway, one of the greatest and most influential writers ...
---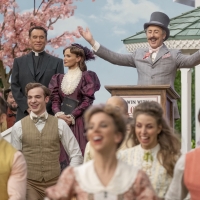 Get to Know the Cast of SCHMIGADOON!
by Team BWW - July 16, 2021

Today is the the day! Live the musical fantasy of your dreams with Apple TV+'s new series, Schmigadoon!- a parody of iconic Golden Age musicals. Wondering how you know the cast? Study up on their role...
---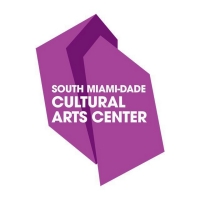 The South Miami-Dade Cultural Arts Center Announces 2021-2022 Season Line Up
by Chloe Rabinowitz - July 16, 2021

The South Miami-Dade Cultural Arts Center has announced its 2021-2022 season lineup starring over 20 different performers. The lineup features dance performances, holiday special events, musical tribu...
---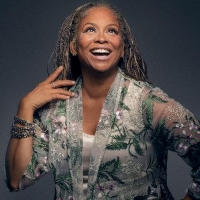 Niki Haris Will Return To Catalina Jazz Club In Hollywood For One Show Only This Month
by Stephi Wild - July 15, 2021

Led by musical director Mitchel Forman on piano, the band will also feature Melvin David on bass, Tony Pulizzi on guitar, and Gene Coye on drums. Haris will be joined by special guest Grammy Award-wi...
---
Current Shows on SHOWTIME