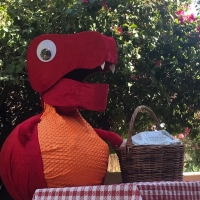 THE DINOSAUR PICNIC Comes to the Great Arizona Puppet Theater Drive-In
September 19, 2020

The Great Arizona Puppet Theater presents The Dinosaur Picnic on September 26 and October 3 at 8:00am.
---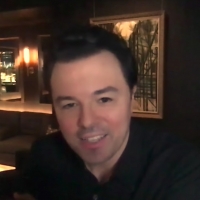 VIDEO: Seth MacFarlane Talks About His New Album of Showtunes on THE TONIGHT SHOW
by Stage Tube - September 18, 2020

Seth MacFarlane talks about his musical childhood, his album Great Songs From Stage and Screen and the new season of Cosmos: Possible Worlds.
---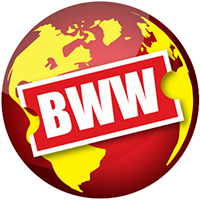 Kumu Kahua Theatre's 50th Season Begins With Play By Moses Goods
September 17, 2020

Kumu Kahua Theatre presents Lovey Lee by Moses Goods, directed by Reiko Ho, running digitally only, September 24th a?" October 11th, 2020.
---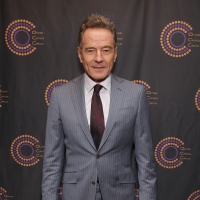 Showtime Debuts Trailer for YOUR HONOR, Starring Bryan Cranston
September 17, 2020

SHOWTIME has released the official trailer for the upcoming limited series YOUR HONOR, starring Oscar nominee and Emmy, Golden Globe®, Screen Actors Guild® and Tony® Award winner Bryan Cranston.
---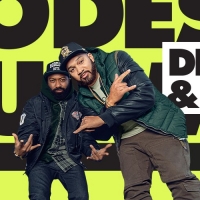 Showtime Renews DESUS & MERO for Season Three
September 17, 2020

SHOWTIME has picked up a third season of DESUS & MERO, the network's first-ever late-night talk show, to return in 2021.
---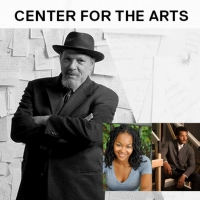 Wesleyan University​'s ​Theater Department​ Presents ​'Re-Evaluating the Ground on Which We(s) Stand(s)
September 15, 2020

Wesleyan Universitya??'s a??Theater Departmenta?? presents a??'Re-Evaluating the Ground on Which We(s) Stand(s): An Evening of August Wilson with Broadway's Crystal Dickinson and Brandon Dirden,' on a...
---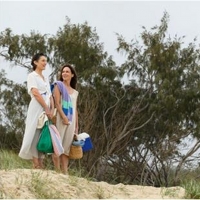 Showtime to Air Dark Comedy Series THE END
September 15, 2020

SHOWTIME has picked up the 10-episode first season of THE END, a half-hour dark comedy series starring Emmy nominee Harriet Walter.
---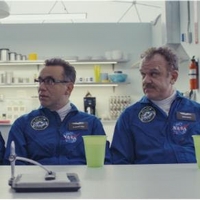 Showtime Announces Premiere Date for MOONBASE 8
September 15, 2020

SHOWTIME announced today that the new half-hour comedy series MOONBASE 8 will premiere Sunday, November 8.
---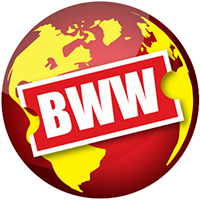 Baltimore's Everyman Theatre Announces 30th Anniversary Season
September 14, 2020

Everyman Theatre Founding Artistic Director, Vincent M. Lancisi announced today, the schedule today for the 30th Anniversary, 2020/2021 season at the Baltimore-based regional theatre. The landmark sea...
---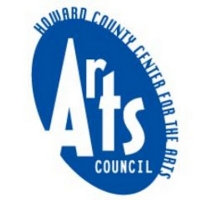 Fiscal Year 2021 Howard County Arts Council Grant Awards Announced
September 14, 2020

Forty-three arts and cultural organizations will receive $607,834 in grant funding from the Howard County Arts Council for Fiscal Year 2021. The awards were announced September 9, 2020.
---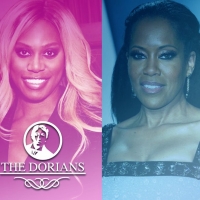 SCHITT'S CREEK, WATCHMEN and More Win Dorian Awards
September 14, 2020

GALECA, the Society of LGBTQ Entertainment Critics, unveiled the inaugural Dorians TV Toast 2020 on Revry award winners at a virtual, live-streamed event on Sunday.
---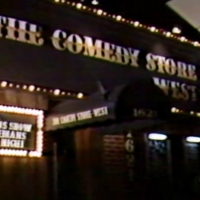 VIDEO: Watch the New Trailer for THE COMEDY STORE on Showtime
by Stage Tube - September 14, 2020

SHOWTIME has released the trailer and poster art for the upcoming docu-series THE COMEDY STORE, which chronicles the evolution of comedy from within the walls of the legendary L.A. club. Directed and ...
---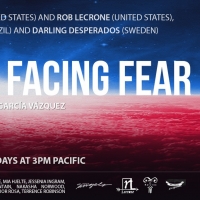 BWW Review: THE ART OF FACING FEAR Produced By Company Of Angels and Rob Lecrone
by Shari Barrett - September 13, 2020

Opening in São Paulo, Brazil to audiences of as many as 600 viewing devices per night, and followed by an African/European run featuring a cast from three different continents, THE ART OF FACING FEAR ...
---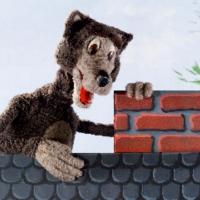 More Drive-In Fun Announced At Great Arizona Puppet Theater
September 12, 2020

More drive-in fun has been announced at Great Arizona Puppet Theater.
---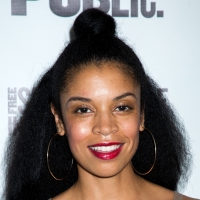 See Highlights From the 45th Annual GRACIE AWARDS
September 11, 2020

This evening, the Alliance for Women in Media Foundation (AWMF) held the 45th annual Gracie Awards hosted by "This is Us" star Susan Kelechi Watson.
---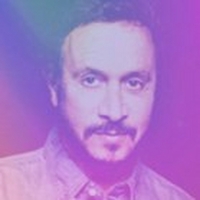 Pauly Shore Comes to Comedy Works South This Month
September 10, 2020

Pauly Shore tasted super-stardom in 1990 when his MTV show a?oeTotally Paulya?? hit the airwaves to major fan approval. The show ran for six years, leading Pauly to a one-hour HBO comedy special, a?oe...
---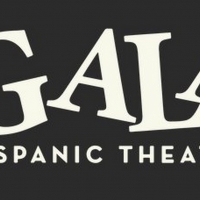 GALA Hispanic Theatre Shares Safety Guidelines in Place For October Reopening
September 10, 2020

The GALA Theatre has shared the procedures and policies they will be implementing in preparation for opening its season in October. These guidelines are in adherence with the Mayora??s plans for re-op...
---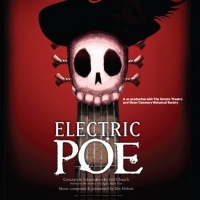 The Coterie Presents ELECTRIC POE
September 09, 2020

This Fall, The Coterie presents Electric Poe, a special socially-distanced, outdoor event co-produced with Union Cemetery Historical Society and held at Union Cemetery. A unique theatrical event for f...
---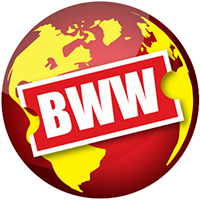 Delirious Comedy Club Nominated For 2020 Best Of Las Vegas Award
September 09, 2020

Even though the Covid 19 pandemic has put the squeeze on live performing, The Las Vegas Review Journal is continuing with their 2020 Best of Las Vegas Awards and Delirious Comedy Club inside The Spare...
---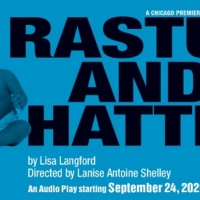 Lisa Langford's RASTUS AND HATTIE Audio Play Begins This Month
September 09, 2020

16th Street Theater announces the audio play of Lisa Langford's RASTUS AND HATTIE directed by Lanise Antoine Shelley showing remotely on Thursday, Friday and Saturday nights September 24 a?" October 2...
---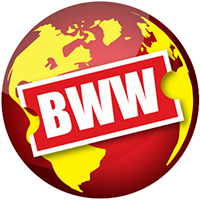 New Federal Theatre Sets 2020 Poetry Jam This Month
September 08, 2020

On September 21 and 28 at 7:00 PM, Woodie King, Jr.'s New Federal Theatre will present '2020 Poetry Jam: She Speaks, He Speaks, We Speak, Generations Speak.'
---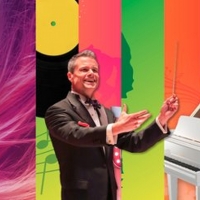 The Philly POPS Announces 2021–2022 Lights Up! Showtime! Season
September 08, 2020

The Philly POPS has announced a dynamic new lineup for the 2021a?"2022 season, featuring eight exciting shows, including all-new programs and returning fan-favorite guest artists.
---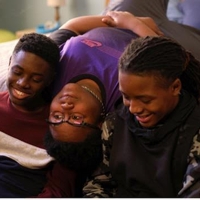 THE CHI Renewed for Season Four on Showtime
September 08, 2020

SHOWTIME has picked up the hit drama series THE CHI for a fourth season.
---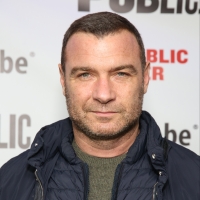 Liev Schreiber To Star in ACROSS THE RIVER AND INTO THE TREES
September 08, 2020

Deadline reports that Liev Schreiber has joined the cast of 'Across The River And Into The Trees,' an upcoming adaptation of Ernest Hemingway's novel.
---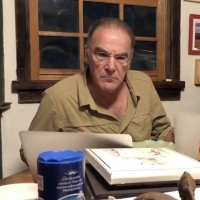 VIDEO: Mandy Patinkin and Kathryn Grody Get Quizzed on Pop Culture
September 08, 2020

Mandy Patinkin and his wife Kathryn Grody take a series of pop culture quizzes. Can they tell the difference between the Friends and Seinfeld theme songs? Can they keep up with the lingo of today's yo...
---