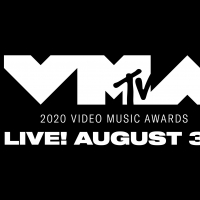 2020 MTV VMA Nominations Announced; Ariana Grande and Lady Gaga Tie With 9 Each
July 30, 2020

MTV has announced the nominees for the 2020 VMAs, which will air live on Sunday, August 30, 2020 at 8pm ET/PT. Ariana Grande (9), Lady Gaga (9), Billie Eilish (6) and The Weeknd (6) lead in nominatio...
---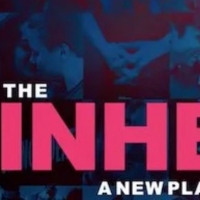 THE INHERITANCE Wins Outstanding Broadway Production at 2020 GLAAD Media Awards
July 30, 2020

Matthew Lopez's The Inheritance has won the Outstanding Broadway Production award at the 31st annual GLAAD Media Awards. GLAAD announced the news via twitter.
---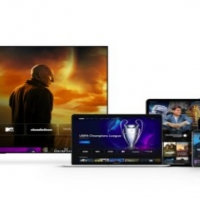 ViacomCBS Debuts Expanded and Enhanced CBS All Access
July 30, 2020

ViacomCBS today announced a significant expansion of CBS All Access, ViacomCBS' subscription video on demand and live-streaming service, in a major step toward transforming CBS All Access into a diver...
---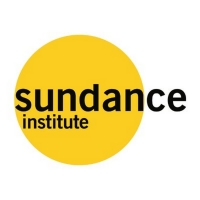 Sundance Institute Announces 2020 Creative Producing Labs Fellows
July 28, 2020

Sundance Institute today announced Fellows and Advisors for the five-day 2020 Creative Producing Labs, redesigned digitally to take place for the first time ever on Sundance Co//ab.
---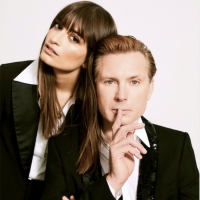 Alex Kapranos & Clara Luciani Share Cover of 'Summer Wine'
July 28, 2020

Franz Ferdinand's Alex Kapranos and acclaimed French chanteuse Clara Luciani have teamed up to cover Nancy Sinatra & Lee Hazlewood's "Summer Wine."
---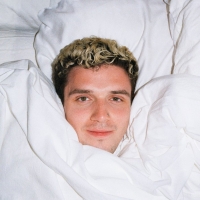 Lauv Releases Video For 'Love Somebody'
July 28, 2020

Today, Lauv releases the video for "Love Somebody," a track off of his surprise Without You EP released last month.
---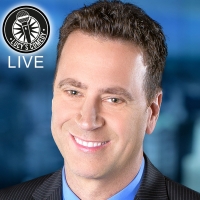 Raue Center's LUCY'S LIVE Is Back With Comedian Mike Toomey
July 28, 2020

Raue Center For The Arts has announced the success of the reopening of their doors with their longest running program, Lucy's Comedy! Lucy's LIVE second installment will star one of Chicago's very own...
---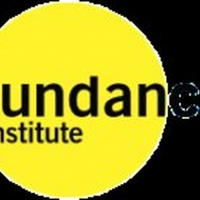 Sundance Institute And Skywalker Sound Announce Composers And Directors For 2020 Film Music And Sound Design Lab
July 27, 2020

Sundance Institute and Skywalker Sound today announced the composers and directors selected for the Film Music and Sound Design Lab in collaboration with Skywalker Sound, reimagined and expressed digi...
---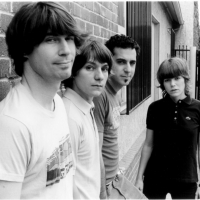 Rilo Kiley Announce Reissue of Self-Titled 1999 Debut Album
July 27, 2020

Rilo Kiley have announced plans to re-issue their extremely rare self-titled debut album from 1999.
---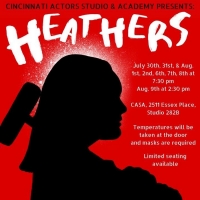 Cincinnati Actor's Studio & Academy Presents HEATHERS
July 26, 2020

Cincinnati Actor's Studio & Academy presents Heathers beginning this week!
---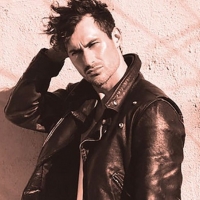 C.SHIROCK Releases New Hazy Mediterranean Single
July 24, 2020

Hear the new single from C.SHIROCK. Entitled "Come Summer' the hazy track shimmers with mediterranean vibes and soft, tranquil melodies.
---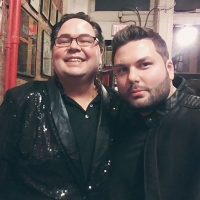 THE MAMA ROSE SHOW Talks With Actor Dan Gregory About His Upcoming Film Roles and More
July 23, 2020

Award-winning Bayonne, NJ-based actor Dan Gregory is this week's special guest on New York City-based actor and cabaret star Stephen S. Miller's 'The Mama Rose Show,' on which Gregory revealed exclusi...
---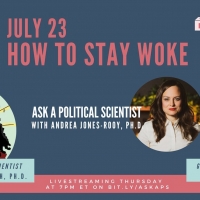 ASK A POLITICAL SCIENTIST Explores How To Stay Woke This Week
July 21, 2020

Ask A Political Scientist continues to delve into America's conversation with this week's free, live-streaming discussion entitled:
---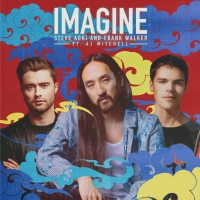 Steve Aoki, Frank Walker and AJ Mitchell Release New Single 'Imagine'
July 17, 2020

Today, two-time Grammy-nominated DJ/producer Steve Aoki, alongside rising fellow DJ/producer Frank Walker, and pop singer-songwriter, MTV Push/Vevo LIFT Artist, AJ Mitchell drop a refreshing high-ener...
---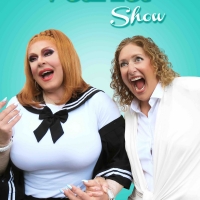 Varla Jean Merman & Judy Gold Premiere Duo Show in P-Town Alongside Varla's New Solo Show SUPERSPREADER
July 15, 2020

Producer Mark Cortale has announced the opening of two shows for summer-long runs in Provincetown, starting this month. First, drag comedy legend Varla Jean Merman premiered her new comedy show Supers...
---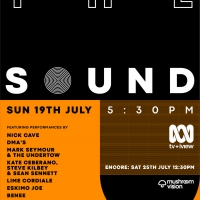 THE SOUND Live Music TV Series Premieres This Sunday
July 14, 2020

Get set for an hour-long dose of pure talent each Sunday on ABC, when The Sound celebrates the best new music, right where it belongs – on free-to-air TV, nationwide.
---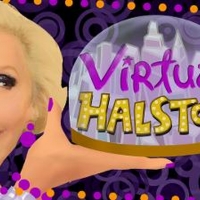 BWW Previews: Julie Halston and VIRTUAL HALSTON Welcome The Inimitable Eureka From HBO's We're Here
by Stephen Mosher - July 14, 2020

Julie Halston and VIRTUAL HALSTON Welcome The Inimitable Eureka From HBO's We're Here
---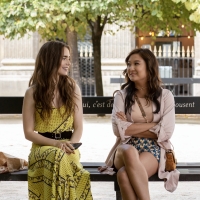 EMILY IN PARIS, Starring Lily Collins and Ashley Park, Comes To Netflix This Fall
July 13, 2020

Netflix today announced the new romantic comedy series, Emily In Paris -- created, written and executive produced by Darren Star -- will release exclusively on its service this fall.
---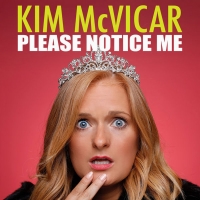 Comedy Dynamics Is Announcing Their Next Stand-up Special With Kim McVicar: PLEASE NOTICE ME
July 13, 2020

In her debut special, McVicar shares her bittersweet journey of how she went from being a backup dancer for rappers to a stand-up comic, all in order to get noticed by her absent father. When was the ...
---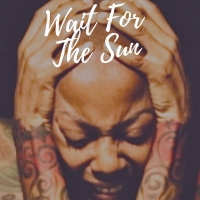 WAIT FOR THE SUN Song And Music Video To Support Black Lives Matter
July 09, 2020

On Thursday, July 9, 2020, Stonedef Records, Inc. announced that Billboard hit song maker and recording artist Fawn has joined forces with Debra Wilson, Joanna Cassidy, Judy Tenuta, Kate Linder, Shani...
---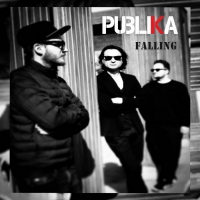 PUBLIKA Release New Song 'Falling'
July 09, 2020

Falling' is the new single and first offering to UK audiences from the well-known pop-rock Romanian band PUBLIKA, described as Keane meets Depeche Mode, due for release on Friday 31st July.
---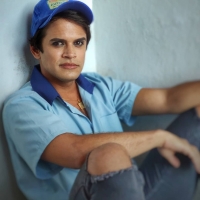 Lui Vizotto Vem Sendo Destaque Na Série 'Auto Posto'
July 08, 2020

Lui Vizotto vem sendo destaque na série 'Auto Posto'
---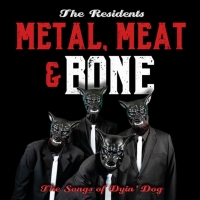 The Residents Release New Album METAL, MEAT & BONE This Friday
July 08, 2020

The world-famous art-rock group The Residents are never ones to look back as they are so often reinventing the face of the future. The Residents are set to release a new double disc recording, METAL, ...
---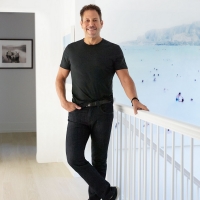 ViacomCBS' Entertainment & Youth Group Inks Multi-Year Deal with Emmy Winner Darren Star
July 08, 2020

ViacomCBS Entertainment & Youth (E&Y) Group today announced an expansive overall production and development deal with Emmy® winner Darren Star, the creator, executive producer and writer of TV Land's ...
---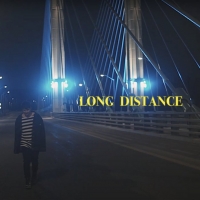 August Brodie Shares New Video 'Long Distance'
July 06, 2020

Ontario based genre-bending artist August Brodie is excited to share that his music video for recent single 'Long Distance' is out now following a world premiere on MTV Request Show Live Stream.
---