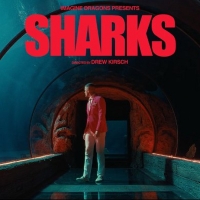 Imagine Dragons Unveil New Single 'Sharks'
by Michael Major - June 24, 2022

Directed by VMA Award winner Drew Kirsch [Taylor Swift], the song's music video is set against the iconic backdrop of the Las Vegas strip and follows Imagine Dragons on the heist of their lives across...
---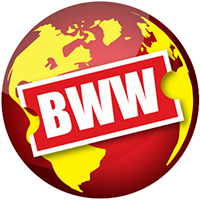 Bi-Monthly Comedy Show Announced Featuring New York's Funniest
by Stephi Wild - June 24, 2022

The Meat Cats, Britt & Irina, present a bi-monthly show that brings audiences a taste, sorry, an antipasto platter of the city's hottest acts. Their past shows have featured comics seen on Comedy Cent...
---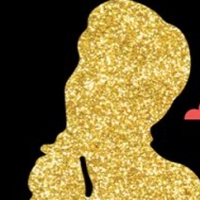 R.E.S.P.E.C.T. A Celebration of The Legendary Queen Of Soul Will Launch National Tour in Brooklyn
by Grace Cutler - June 23, 2022

The national tour of R.E.S.P.E.C.T. will begin at Kings Theatre in Brooklyn on Thursday, October 6. The tour's official opening night will take place on Friday, October 7 with the final Brooklyn perfo...
---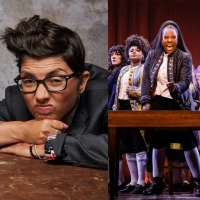 World Premiere of A TRANSPARENT MUSICAL, 1776 National Tour & More Announced for Center Theatre Group 2022-2023 Season
by Chloe Rabinowitz - June 23, 2022

Programming has been announced for the 2022/2023 season at the Ahmanson Theatre and Mark Taper Forum. Find out all of the shows in the season, how to get tickets & more. 
---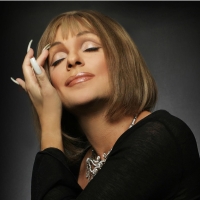 Julie Benko & Holt McAllany to Join Steven Brinberg's SIMPLY BARBRA at Chelsea Table + Stage
by Chloe Rabinowitz - June 23, 2022

CHELSEA TABLE + STAGE will present "Simply Barbra" written and performed by Steven Brinberg, to celebrate Barbra Streisand's landmark 80th Birthday on Monday, July 18 at 7:00 PM.
---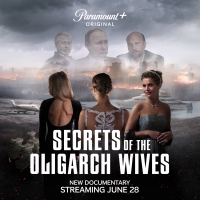 VIDEO: Paramount+ Shares SECRETS OF THE OLIGARCH WIVES Teaser Trailer
by Michael Major - June 22, 2022

The women partners of the billionaires who put President Vladimir Putin in charge risk everything by revealing the secrets of staying in the iron-willed dictator's good graces and the price some have ...
---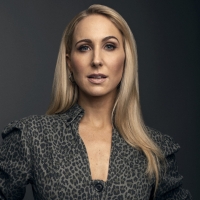 Kravis Center To Present ONE NIGHT WITH NIKKI GLASER, September 10
by A.A. Cristi - June 21, 2022

Stand-up comedian, actress, podcast host, radio host, and television host – Nikki Glaser does it all, and now she's taking her talents on the road in an all-new tour, One Night with Nikki Glaser, comi...
---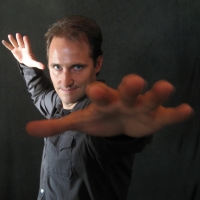 Comedian Andrew Dice Clay & HAUNTED ILLUSIONS On-Sale At Bergen Performing Arts Center
by A.A. Cristi - June 21, 2022

bergenPAC announces two new shows as part of their fall 2022 performance season. Master illusionist David Caserta will amaze young audiences with mind-blowing magic and laugh-out-loud comedy in his "H...
---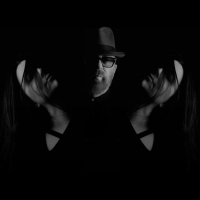 Dave Stewart and Amy Lee of Evanescence Announce 'Love Hurts' Single
by Michael Major - June 21, 2022

Dave Stewart and Amy Lee of Evanescence have teamed up to record a reimagined version of The Everly Brothers classic song, "Love Hurts." Watch the official music video for the song ahead of its releas...
---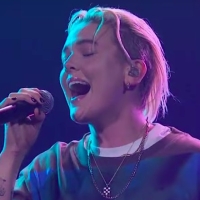 VIDEO: Betty Who Performs 'Blow My Candle' on LATE LATE SHOW
by Michael Major - June 21, 2022

Just in time for Pride, Betty Who performed her new single on the Late Late Show With James Corden. "Blow Out My Candle" – written by Betty and co-produced with longtime friend and collaborator Martin...
---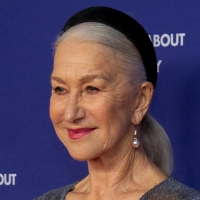 Paramount+ Announces Official Title for Taylor Sheridan's New Series 1923
by Michael Major - June 20, 2022

Starring Academy Award winner Helen Mirren and Academy Award nominee Harrison Ford, 1923 will account for the end of World War 1 (1918) and the start of Prohibition (1920) both of which will be woven ...
---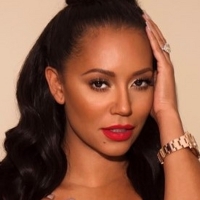 Mel B Joins QUEEN OF THE UNIVERSE as Season Two Judge
by Michael Major - June 20, 2022

She joins an esteemed lineup of returning judges including platinum-selling recording artist, three-time Emmy®-winning producer and judge of "RuPaul's Drag Race," Michelle Visage; multi-Emmy and GRAMM...
---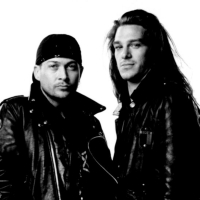 My Life With The Thrill Kill Kult Announce 'Sexplosion!' 30th Anniversary Reissue on Limited Edition Vinyl
by Michael Major - June 20, 2022

With the deluxe reissue of their seminal third full-length album 'Sexplosion!,' My Life With The Thrill Kill Kult return to the scene of the crime: their original label and home, Wax Trax! Records. Le...
---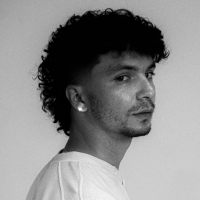 Deniz Love Releases New Album 'All Waves Pass'
by Michael Major - June 20, 2022

Love, who executively produced the album himself, turned to Grammy-nominated collaborators like Koby Hass, longtime friends like Raye Simmons, Mert Çodur, and more. Currently on tour with Strawberry M...
---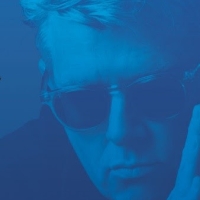 Thompson Twins' Tom Bailey to Tour Australia in October 2022
by Michael Major - June 20, 2022

Tom Bailey, original member from the 80s hit pop group Thompson Twins, has announced he will return to Australia in October 2022 to perform some of the great songs from the Thompson Twins, including p...
---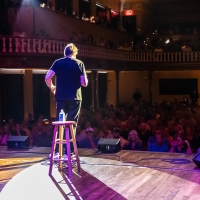 Photos: Inside Mount Vernon Arts Consortium presents KEVIN NEALON
by Jerri Shafer - June 20, 2022

The Mount Vernon Arts Consortium (MVAC) welcomed Kevin Nealon on June 16th, 2022 to the Woodward Opera House in Mount Vernon, Ohio. Upcoming shows include The Reagan Years: Talented East Coast musi...
---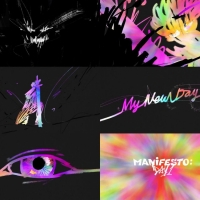 ENHYPEN Announce Third Mini Album 'Manifesto : Day 1'
by Michael Major - June 20, 2022

In parallel with the comeback announcement, the rising authentic storytellers revealed a 2022 logo trailer and lyric video for the new album's B-side track "WALK THE LINE" on ENHYPEN's official YouTub...
---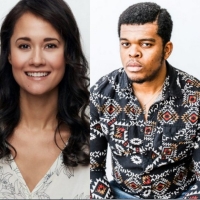 Book Your Virtual Experience With Patti Murin, Fergie L. Philippe, Ali Ewoldt & More on BWW Stage Door
by Team BWW - June 17, 2022

Stage Door is a platform allowing for your favorite performers to offer more virtual services including video shout outs, virtual classes, meet & greets and more! Book your favorite stars, including P...
---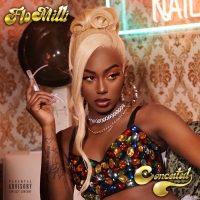 Flo Milli Unleashes Single 'Conceited' & Announces Debut Album
by Michael Major - June 17, 2022

Produced by Fyre, Trinidad James, and Kosine, "Conceited" sees Flo Milli where she shines: playfully and fearlessly exuding undoubted confidence over a hard-hitting beat. The track is accompanied by a...
---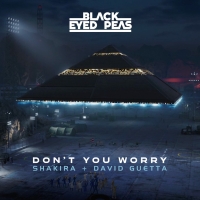 Listen: Black Eyed Peas Release New Single 'Don't You Worry' With Shakira & David Guetta
by Michael Major - June 17, 2022

"Don't You Worry" sees Black Eyed Peas, Shakira, andGuetta level up together on the kind of international banger meant to eclipse genre lines and borders. They each bless the track with a signature fl...
---
Dana Gould Comes to Comedy Works Larimer Square This Month
by Stephi Wild - June 17, 2022

Between Comedy Central, HBO and Showtime, Dana Gould has six solo stand-up comedy specials to his credit. He has appeared on Late Show with David Letterman, Jimmy Kimmel Live, Conan, Maron, and Real T...
---
Wilson Jermaine Heredia to Lead World Premiere of HOW TO DANCE IN OHIO at Syracuse Stage
by Chloe Rabinowitz - June 16, 2022

Syracuse Stage has announced casting for the world premiere of How to Dance in Ohio, a new musical inspired by Alexandra Shiva's Peabody Award-winning documentary of the same name. How to Dance in Ohi...
---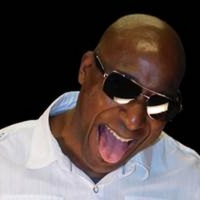 COMEDY NIGHT Returns to Samuel Slater's Restaurant This Month
by A.A. Cristi - June 14, 2022

Comedy returns to Samuel Slater's Restaurant in Webster, MA on Thursday, June 23rd. Headliner Will Noonan will be joined by special guests Dan Crohn and Chris Tabb for a night of laughs.
---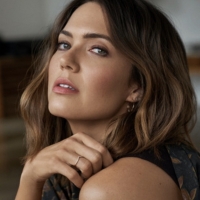 Mandy Moore 'In Real Life' Tour Comes to Williamsburg for One Night Only!
by - June 14, 2022

Special Offer - Mandy Moore 'In Real Life' Tour comes to Williamsburg for one night only! ORDER TICKETS NOW!
---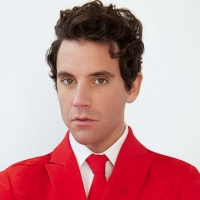 VIDEO: MIKA Releases the Video for His New Single 'Yo Yo'
by Michael Major - June 14, 2022

MIKA, known for his vibrant and multi-octave melodies and classically trained voice, uses music to unite a community, especially to connect with those who feel like they are outsiders. His body of wor...
---
Current Shows on MTV
Latest MTV Tweets
6/29 @ 4:00 PM

MTV - Pick a 'fit: @bretmanrock edition Like for 🖤 RT for 💚 https://t.co/A3FGd8MDib
Retweet | Reply | Original Link   
6/29 @ 2:30 PM

MTV - It's time to take notes on living with Angelina! 📝 Catch her on #AllStarShore, now streaming on #ParamountPlus.
Retweet | Reply | Original Link   
6/29 @ 1:06 PM

MTV - Ending #PrideMonth with love for these incredible and inspiring trans performers, changing the face of acting on TV and film 🤍🏳️‍⚧️
Retweet | Reply | Original Link   
6/29 @ 12:00 PM

MTV - Only one person could combine @radiohead, @_FloMilli, and @charli_xcx so flawlessly: @jaboukie. Catch his playlist… https://t.co/z67FIWUS7H
Retweet | Reply | Original Link   
6/29 @ 11:00 AM

MTV - Might lie to my friends, tell them I was in @yungblud's water gun fight, and show them his "Don't Feel Like Feeling… https://t.co/tYDHWmqCKZ
Retweet | Reply | Original Link   
6/29 @ 9:00 AM

MTV - Push play on alllll of @munilong's song selects — and then go catch up on all of her #MTVPush vids right now at… https://t.co/Q1xQx0CxLC
Retweet | Reply | Original Link   
6/29 @ 8:00 AM

MTV - New season of #MTVFollowing: @bretmanrock just dropped!!! But how well do you remember season one? 🤔 Catch the pre… https://t.co/RXcATdQ6gA
Retweet | Reply | Original Link   
6/29 @ 7:00 AM

MTV - Somebody has been listening to "Somebody's Nobody" on repeat. Spoiler alert: It's me 💙 @alexander23 stopped by… https://t.co/tAGP8NNEuz
Retweet | Reply | Original Link   
6/29 @ 6:00 AM

MTV - Wishing @camilamendes the happiest of birthdays today!!! 💝 ✨ https://t.co/qYkkFXkNOt
Retweet | Reply | Original Link   
6/28 @ 5:00 PM

MTV - The season premiere of Teen Mom: #YoungAndPregnant starts right now on MTV! 📺 💗 https://t.co/9lTPwr9aM4
Retweet | Reply | Original Link   
6/28 @ 4:00 PM

MTV - RED 🚩 FLAGS 🚩 EVERYWHERE 🚩 An all-new #Catfish starts right now on MTV! https://t.co/dIDitf0BQV
Retweet | Reply | Original Link   
6/28 @ 3:10 PM

MTV - Two things that bring me an incredible amount of joy: ☝️ @justinhmin & all 22 of his answers to my 22 questions… https://t.co/D0NMqkTtej
Retweet | Reply | Original Link   
6/28 @ 2:00 PM

MTV - Filled up our #MusicYouBlankTo playlist with all the songs you shared with us from @Kehlani, @findingfletcher,… https://t.co/iN3EidKXaY
Retweet | Reply | Original Link   
6/28 @ 1:30 PM

MTV - Get ready 💕 Teen Mom: #YoungAndPregnant returns tonight at 9/8c on MTV! https://t.co/GM1XsnUDWa
Retweet | Reply | Original Link   
6/28 @ 12:00 PM

MTV - These songs from @carlyraejepsen, @rihanna, @thelumineers, & more of your faves topped the charts back in June 2012… https://t.co/HqtATl7d95
Retweet | Reply | Original Link   
6/28 @ 11:35 AM

MTV - It's so important to highlight groundbreaking LGBTQ+ artists who are taking over the industry – not just during… https://t.co/uxAjQdxwJS
Retweet | Reply | Original Link   
6/28 @ 11:00 AM

MTV - Check out @TeeGrizzley's #YOMTVRaps performance & stream the latest episode right now on @paramountplus. 🎤 🔥 https://t.co/PhvZJkWkYC
Retweet | Reply | Original Link   
6/28 @ 10:00 AM

MTV - Ewan McGregor and Hayden Christensen spoke with @joshuahorowitz about returning to @StarWars, the support from fans… https://t.co/rIhGaVFbSm
Retweet | Reply | Original Link   
6/28 @ 8:30 AM

MTV - Tuesdays are more fun with an #MTVJamSession — and @lexijaydeb is taking over our Instagram Live TODAY at 2:30 PT /… https://t.co/yfJJQgz1Yk
Retweet | Reply | Original Link