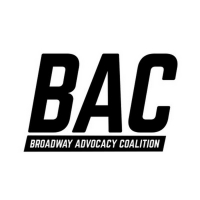 Inaugural Class of Fellows Announced for Broadway Advocacy Coalition's Artivism Fellowship
November 23, 2020

The Broadway Advocacy Coalition has announced the inaugural class of fellows selected to participate in the BAC Artivism Fellowship, created to support artist-activists using their tools to have an im...
---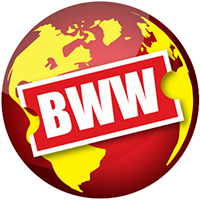 REAL TIME WITH BILL MAHER Announces November 6 Lineup
November 05, 2020

REAL TIME WITH BILL MAHER continues its 18th season FRIDAY, NOVEMBER 6 (10:00-11:00 p.m. ET/PT), with a replay at 11:30 p.m., exclusively on HBO. Allowing Maher to offer his unique perspective on con...
---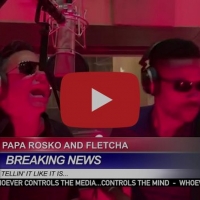 VIDEO: Papa Rosko Drops New Video 'NooZies'
by Stage Tube - October 30, 2020

Papa Rosko's newly released song and accompanying music video "NooZies" is a critical look at the news media landscape in the United States.
---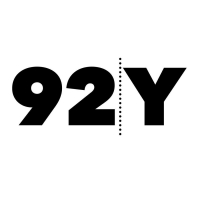 92Y Announces its 2020 Extraordinary Women Awards
October 27, 2020

Join 92Y's Extraordinary Women Awards, a virtual interactive event on Tuesday, November 10 (12-1 pm ET) honoring Leadership through Adversity. The event celebrates game-changing and trailblazing women...
---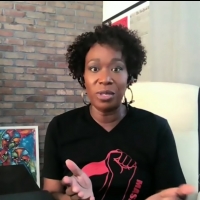 VIDEO: Joy Reid Talks About Trump's Worst Qualities on THE LATE SHOW
by Stage Tube - October 20, 2020

Joy Reid, host of 'The Reid Out' on MSNBC, says Trump's mishandling of the global pandemic brought his worst qualities to the forefront and has ruined his party's political fortunes. Joy's new podcast...
---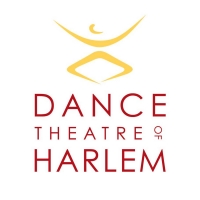 VIDEO: Dance Theater of Harlem Holds 2020 Vision Gala - WE ARE DANCE THEATER OF HARLEM
October 20, 2020

Dance Theatre of Harlem (DTH) invited fans to join in for a special benefit to celebrate its legacy of excellence and inclusion in classical ballet, and to honor the future of DTH.
---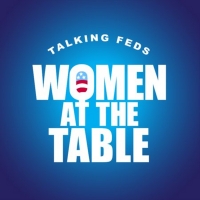 TALKING FEDS Launches WOMEN AT THE TABLE Series
October 15, 2020

Celebrated political podcast Talking Feds is launching a new series, "Women at the Table."
---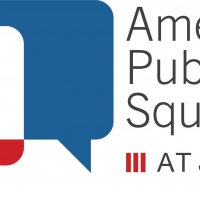 American Public Square Hosts Virtual Evening At The Square Tomorrow
October 12, 2020

American Public Square at Jewell invites communities to have frank and open discussions on topical issues of national importance - and nothing is more important than the upcoming Presidential Election...
---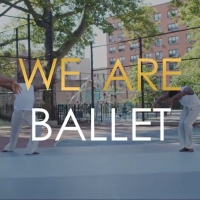 Dance Theatre of Harlem Announces 2020 Gala Featuring Alicia Keys and More
October 12, 2020

Dance Theatre of Harlem announced today its plans to embark on an ambitious project designed to continue its creation of new work, and details about this year's Vision Gala, WE ARE Dance Theatre of Ha...
---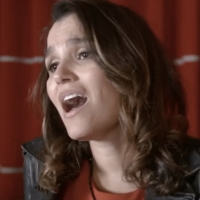 Broadway Catch Up: October 12 - Samantha Barks, Patrick Page, James Monroe Iglehart, and More!
by Stephi Wild - October 12, 2020

While Broadway remains shut down, BroadwayWorld is keeping up with your favorite stars and giving you a peek at what they have been up to! Check out this weekend's highlights from some of your favorit...
---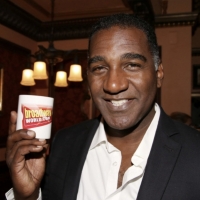 Wake Up With BWW 10/12: EVERYBODY'S TALKING ABOUT JAMIE Film Trailer and Poster, and More!
by Stephi Wild - October 12, 2020

Today's top stories: check out the all new trailer and poster for the upcoming film adaptation of Everybody's Talking About Jamie, hear inspiring words from James Monroe Iglehart about the return of B...
---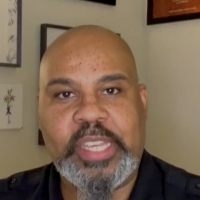 VIDEO: James Monroe Iglehart on What it Will Take For Broadway to Return
October 11, 2020

In the wake of the recent news that the Broadway shutdown has been extended through May 2021, performer James Monroe Iglehart talked to MSNBC to give some inspiring words.
---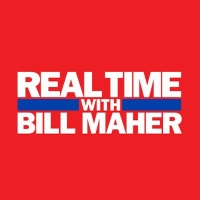 REAL TIME WITH BILL MAHER Continues Oct. 9
October 08, 2020

REAL TIME WITH BILL MAHER continues its 18th season FRIDAY, OCTOBER 9 (10:00-11:00 p.m. ET/PT), with a replay at 11:30 p.m.
---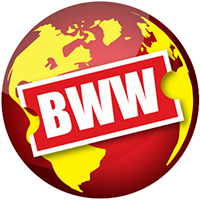 Oregon Children's Theatre Announces The Local Launch Of #ArtsAreMySuperpower
October 07, 2020

Oregon Children's Theatre joins a coalition of Youth Arts Organizations around the country in launching #ArtsAreMySuperpower, a nationwide letter writing effort to galvanize the more than 6 million yo...
---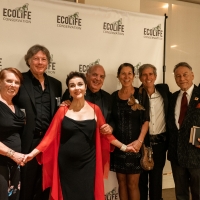 BWW Interview: Christine Andreas and Bill Toone of the ECOLIFE Conservation VIRTUAL CRUISE GALA
by Stephen Mosher - October 06, 2020

Bill Toone's trying to save the planet, and he's doing it with love and joy, which is what Christine Andreas brings to her own work as an artist -- so why shouldn't they work together toward common go...
---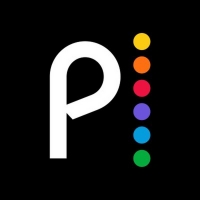 Peacock to Debut Original News Shows Featuring Mehdi Hasan and Zerlina Maxwell
October 02, 2020

Peacock today announced two original news shows featuring some of the media landscape's most provocative voices - Mehdi Hasan and Zerlina Maxwell - that will debut on October 5.
---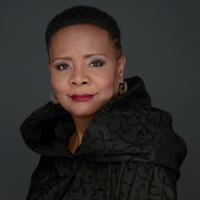 Rashad Robinson, Jay Armstrong Johnson, Telly Leung, and More Set For Tonya Pinkins and Ciara Renee's RED PILLING AMERICA
September 28, 2020

Every Saturday at 5pm EST from October 3rd - October 31st the new thought-provoking series RED PILLING OF AMERICA, hosted by TV and Broadway Star Ciara Renée, will be discussing democracy, American po...
---
Global Performers Highlighted In MarshStream International Solo Fest
September 25, 2020

The Marsh announces the line-up for its first-ever digital global festival, MarshStream International Solo Fest, presenting performers aged 16 to 79 from across the nation and around the world, includ...
---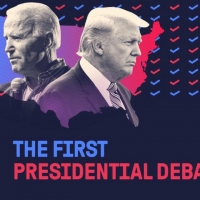 TuneIn Offers Live Audio Stream of First Presidential Debate of 2020
September 24, 2020

TuneIn offers a live audio stream of the first presidential debate of 2020 between Democratic nominee Joe Biden and President Donald Trump via a The 2020 Election channel experience on Tuesday, Septem...
---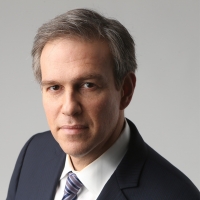 SOPAC Presents A Virtual Conversation With NY Times Columnist And Editor Bret Stephens
September 23, 2020

The South Orange Performing Arts Center will present its first event of the 2020-21 season, Independent Voices: An Evening with Bret Stephens, moderated by Budd Mishkin.
---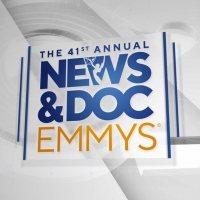 Emmy Winners Announced In Television News Programming
September 21, 2020

Winners in Television News Programming for the 41th Annual News and Documentary Emmy Awards were announced today by The National Academy of Television Arts & Sciences (NATAS).
---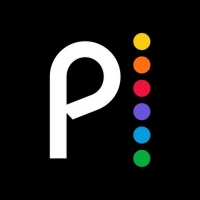 Peacock Now Available on the Roku Platform
September 21, 2020

Peacock and Roku, Inc. (Nasdaq: ROKU) today announced the Peacock app is now available nationwide
---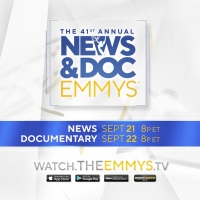 Hosts for 41st News & Doc Emmys Announced
September 17, 2020

The hosts and presenters for the 41th Annual News and Documentary Emmy® Awards were announced today by The National Academy of Television Arts & Sciences (NATAS).
---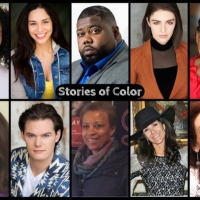 Sean Rose's Grok Acting Studio To Premiere VIRTUAL THEATER: STORIES OF COLOR
September 15, 2020

On September 24th, at 8PM PT, the Grok Acting Studio will be premiering 'Virtual Theater - Stories of Color' of three selected short plays celebrating artists of color. The Grok Acting Studio, The Ros...
---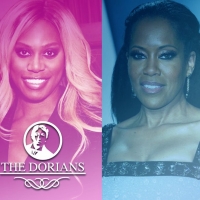 SCHITT'S CREEK, WATCHMEN and More Win Dorian Awards
September 14, 2020

GALECA, the Society of LGBTQ Entertainment Critics, unveiled the inaugural Dorians TV Toast 2020 on Revry award winners at a virtual, live-streamed event on Sunday.
---