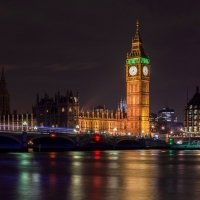 New UK Musicals Announces Singing Competition for Performers of All Ages
December 04, 2020

New UK Musicals has announced a brand new singing competition for performers of all ages. The competition is being run in partnership with Perfect Pitch, ALP Musicals, The Sing Space and new musical t...
---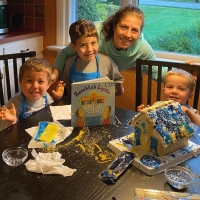 CHANUKAH HOUSE COOKIE HOUSE DECORATING KIT by Manischewitz Now Available for Festive Celebrations
by Marina Kennedy - December 04, 2020

Gather the family for an enjoyable project and give a special holiday gift to family or friend. Make your Chanukah fun and festive with a Manischewitz Do-It-Yourself Chanukah House Cookie Decorating K...
---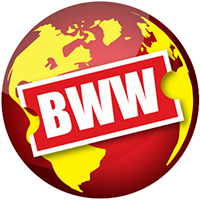 Battersea Arts Centre Awarded For Community Focused Architectural Design
December 04, 2020

Battersea Arts Centre has received the 2020 Overall Winner Award and the Community and Experiencing Culture prizes from New London Architecture (NLA), whose annual awards celebrate the very best in ar...
---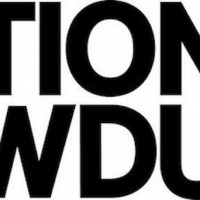 National Sawdust And The Center For Ballet And The Arts At NYU Announce $300,000 Partnership With Toulmin Foundation
December 03, 2020

The Virginia B. Toulmin Foundation today announced the creation of a new program to foster collaboration between women composers and choreographers with the aim of creating new works in the virtual me...
---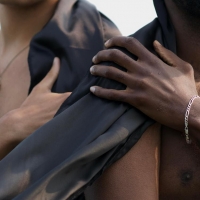 Scotiabank CONTACT Photography Festival Announces Highlights Of Its 25th Edition
December 03, 2020

Scotiabank CONTACT Photography Festival today announced highlights of the 25th anniversary edition of the city-wide event spanning the month of May 2021. Artists from Canada and around the world prese...
---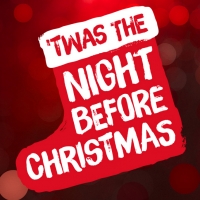 Reading Rep Theatre Announces Christmas Sound Installation And New Podcast
December 03, 2020

Reading Rep Theatre today announces 'Twas The Night Before Christmas, a sound installation for the Twilight Trail in Reading's iconic Forbury Gardens and Abbey Ruins, from 8 December – 3 January 2021....
---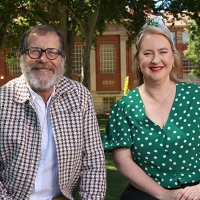 The 2021 Adelaide Festival Gives Life Support Of The Best Kind
December 02, 2020

The 2021 Adelaide Festival program, prepared over this past turbulent year under ever-changing circumstances, may just turn out to be one of the most necessary – and memorable.
---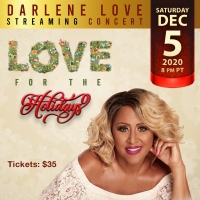 Center For The Arts Hosts Darlene Love Digital Holiday Performance
December 02, 2020

Rock and Roll Hall of Fame inductee Darlene Love will usher in the Christmas season with a special digital concert performance on Saturday, December 5 at 8 p.m. PST. The concert, which was recorded at...
---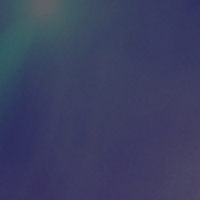 Vote Today For The 2020 BroadwayWorld Montreal Awards; Segal Centre Leads Best Theatre Staff
by BWW Staff - December 02, 2020

There's just four short weeks left to vote for the BroadwayWorld Montreal Awards - which are back bigger than ever, celebrating the best in local theatre of the past decade! Check out the local nomi...
---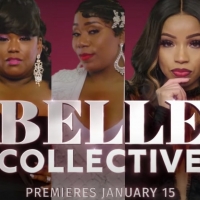 OWN Expands Popular Friday Night Unscripted Series Lineup with BELLE COLLECTIVE
December 02, 2020

OWN announced today that the network will expand its popular Friday night unscripted programming lineup with 'Belle Collective' premiering Friday, January 15 at 10 p.m. ET/PT.
---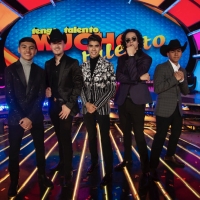 EstrellaTV Announces Winners Of TENGO TALENTO, MUCHO TALENTO And Reveals First Ever Regional Mexican Boy Band
December 02, 2020

In a star-studded season finale, Spanish-language television network reveal's Regional Mexican music's newest band and features special musical performances by Latin music superstars Natalia Jimenez, ...
---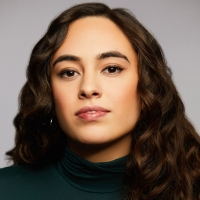 Ashley Teague and Susana Plotts-Pineda Join CoLAB Arts 2021 Cohort For New Brunswick Artist Residency
December 02, 2020

coLAB Arts has announced the 2021 cohort for its New Brunswick Artist Residency.
---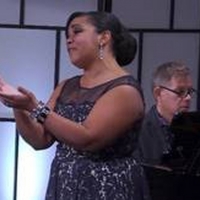 San Francisco Opera Presents Virtual Performances of TOSCA, LA BOHÈME and More
December 01, 2020

The artists and artistry of San Francisco Opera will be on full display in Celebrating the Voices of San Francisco Opera, a virtual event premiering on Friday, December 4 at 7:30 pm Pacific.
---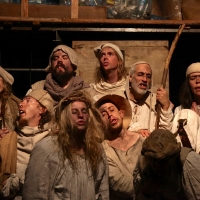 Dzieci Theatre's 22nd Annual FOOLS MASS Streams Live in December
December 01, 2020

Since 1998 Dzieci Theatre has presented their roving production of FOOLS MASS at multiple churches and performance spaces throughout New York City. This year, the annual holiday tradition will instead...
---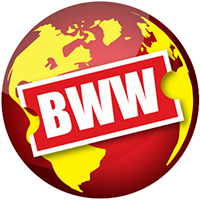 Punchdrunk Announces The Big Give Christmas Challenge In Greenwich
December 01, 2020

Punchdrunk - the charity that creates transformational theatre for children and communities across the UK and beyond - today announces the launch of The Big Give Christmas Challenge to raise money in ...
---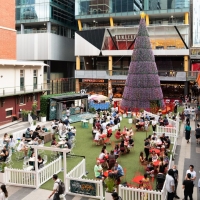 QV Melbourne's New Pop-up Bar And Christmas Hub Launches for the Season
November 30, 2020

QV Melbourne illuminates Christmas in the city, with a pop-up garden bar from Father's Office complete with contactless digital ordering, extended alfresco dining and roving festive entertainment unde...
---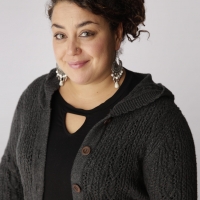 Windmill Appoints Sasha Zahra as Associate Director
November 30, 2020

Windmill Theatre Company has announced South Australian director and theatre-maker, Sasha Zahra, as its new Associate Director.
---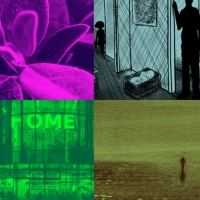 BWW Feature: Online Theatre You May Have Missed
by Louise Penn - November 25, 2020

There have been many theatre productions made available during the pandemic lockdown in the UK, while stages have been quiet and venues closed. We take a look at some of the highlights you may have mi...
---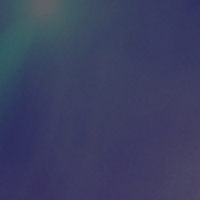 Voting Open For The BroadwayWorld Montreal Awards; WISTA Leads Theatre Of The Decade
by BWW Staff - November 25, 2020

Voting is open for the BroadwayWorld Montreal Awards - which are back bigger than ever, celebrating the best in local theatre of the past decade! Voting is only only through December 31st, so make sur...
---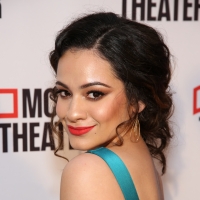 Isabelle McCalla, Caitlin Kinnunen, Lauren Molina and More Join VASTHY'S FRIENDS
November 24, 2020

On Wednesday, November 24th, 4:00 PM ET Broadway actress Vasthy Mompoint will be joined by Isabelle McCalla (Aladdin, The Prom), Caitlin Kinnunen (The Prom, Spring Awakening) with Lauren Molina (Rock ...
---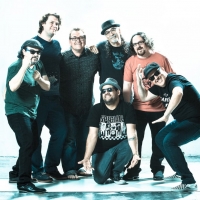 MENTO BURU Releasing New EP 'East Bakersfield Christmas' on November 25
November 24, 2020

Mento Buru is a 7-piece band from Bakersfield, CA that combines an energetic blend of Latin alternative, Jamaican SKA and reggae sounds.
---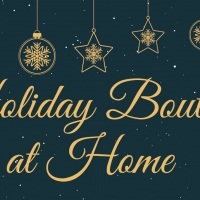 The Lisa Smith Wengler Center for the Arts Presents 'Holiday Boutique at Home'
November 24, 2020

The Lisa Smith Wengler Center for the Arts at Pepperdine University will host its annual Holiday Boutique event completely online for 2020.
---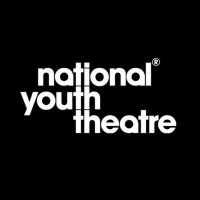 National Youth Theatre Launches New Hub Scheme in Replacement of Audition Fees
November 24, 2020

Today National Youth Theatre have launched Hub, a new, accessible subscription service in replacement of audition fees. The Hub subscription includes a new online platform that will give users access ...
---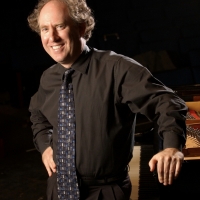 New Text by Trans Actor/Poet Zackary Drucker Featured in LACO's Free On-Demand Performance of Appalachian Spring Led by Jaime Martín with Jeffrey Kahane on Piano
November 24, 2020

Los Angeles Chamber Orchestra (LACO), continues its all-digital 2020-21 season, entitled LACO: Close Quarters, with Copland's masterpiece Appalachian Spring conducted by Music Director Jaime Martín wi...
---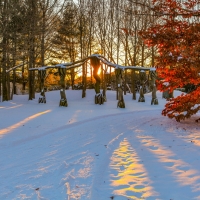 Grounds For Sculpture To Remain Open This Winter With Reduced Admission
November 23, 2020

Grounds For Sculpture today announced that its 42-acre landscaped park will remain open to the public from December 1 – March 31, 2021, with flat rate admission at the reduced price of $10.
---