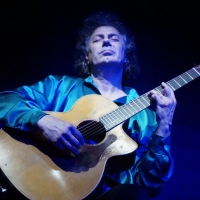 LMMO Presents Central Washington Mini-Tour with Pierre Bensusan, France's Guitar Master
by A.A. Cristi - May 13, 2022

From Wednesday May 18th through Saturday, May 21st, Learn From The Masters Outreach (LMMO), a Central-Washington-based music philanthropy organization welcomes French acoustic guitar virtuoso Pierre B...
---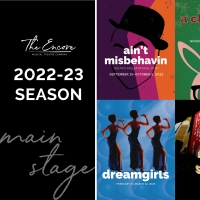 AIN'T MISBEHAVIN', DREAMGIRLS & More Announced for The Encore 2022-2023 Season
by Chloe Rabinowitz - May 13, 2022

After a challenging, yet successful year of producing theatre, concerts and special events amidst unpredictable circumstances, The Encore Musical Theatre Company is moving forward into their 14th Seas...
---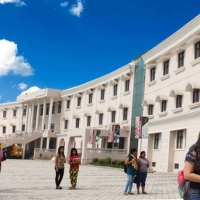 World University Of Design Invites Applications For UG, PG And PhD Courses In Performing Arts
by Stephi Wild - May 13, 2022

World University of Design invites applications from students who want to pursue their passion in Performing Arts as a career. Admissions are open to a 4-year programme in BPA, a 2-year programme in M...
---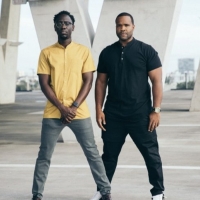 Black Violin: Impossible Tour Comes to Jones Hall
by Stephi Wild - May 13, 2022

Performing Arts Houston presents the band Black Violin on Tuesday, May 17, 2022, 7:30 PM in Jones Hall. Black Violin returns to the stage on the Impossible Tour, bringing their Grammy-nominated album ...
---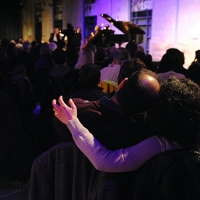 Music in the Barns to Return to Toronto for a Multi-Sensory Concert Experience
by Chloe Rabinowitz - May 12, 2022

Music in the Barns will make a triumphant return to where it all began with their latest installation concert on June 2, at 7pm, animating three spaces at the Artscape Wychwood Barns (601 Christie Str...
---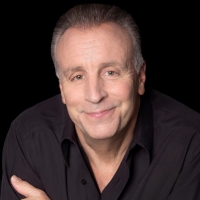 Comedian Vic DiBitetto is Coming to Staller Center for Arts
by Chloe Rabinowitz - May 12, 2022

In his first appearance at Staller Center for Arts, stand-up comedian and actor Vic DiBitetto will bring his working-class brand of comedy to Long Island on Saturday, October 22 at 8:00 P.M.
---
Christopher Kale Jones & More to Lead World Premiere of IT CAME FROM OUTER SPACE at Chicago Shakespeare Theater
by Chloe Rabinowitz - May 12, 2022

Chicago Shakespeare Theater announced the cast and creative team for the world premiere production of It Came From Outer Space, a new musical comedy based on the '50s cult classic sci-fi film from Uni...
---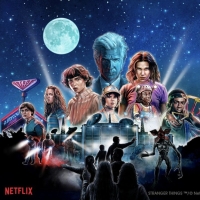 Photos: Stranger Things: The Experience Brings the Upside Down to New York City this Spring
by Marissa Tomeo - May 12, 2022

The year is 1985. The town is Hawkins. But the location is New York City. Netflix and experience discovery platform Fever have teamed up to deliver a new immersive Stranger Things experience which lau...
---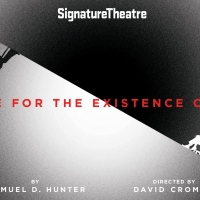 A CASE FOR THE EXISTENCE OF GOD Extends Again at Signature Theatre
by Stephi Wild - May 12, 2022

Signature Theatre has extended the world premiere of Samuel D. Hunter's A Case for the Existence of God, directed by David Cromer (Tony Award-winner, The Band's Visit) to May 29. The production, which...
---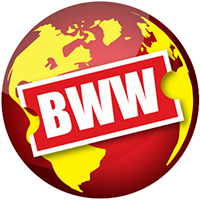 EMERGE125 Announces 2022 NYC Season at The Flea Theater
by Stephi Wild - May 12, 2022

Downtown Manhattan's The Flea Theater proudly announces the inaugural season program for their first-ever resident dance company, EMERGE125, including the world premieres of Behavioral Synchrony and P...
---
Mandala Makers Festival Showcases Multidisciplinary Artists
by A.A. Cristi - May 11, 2022

​​​​​​​Mandala South Asian Performing Arts, which connects audiences and students with the vibrancy, flavors, and colors of the performing arts traditions of South Asia, presents its fourth annual Man...
---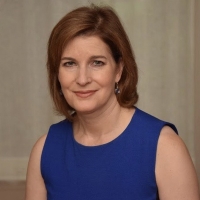 The Marlene Meyerson JCC Manhattan Presents BROADWAY'S BEST FOR PARKINSON'S: THE POWER OF MUSIC!
by A.A. Cristi - May 11, 2022

Nearly one million people in the United States are living with Parkinson's disease and about 60,000 people in this country are diagnosed each year with the brain disorder, which primarily affects moto...
---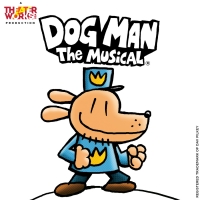 Orlando REP Announces TheaterWorksUSA Partnership & DOG MAN THE MUSICAL
by A.A. Cristi - May 11, 2022

Orlando Repertory Theatre will join in partnership with TheaterWorksUSA bringing three productions to Orlando REP stages during 2022-2023.  After a successful presentation of TheaterWorksUSA's The Pou...
---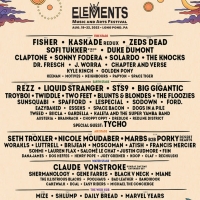 Elements Festival Announces Phase 2 Lineup
by Michael Major - May 11, 2022

Elements is excited to announce the next phase of talent that includes Grammy award winning indie/electronic artist Tycho, "alien bass music" heavyweight Shlump, Desert Hearts' Porky B2B Marbs, tech h...
---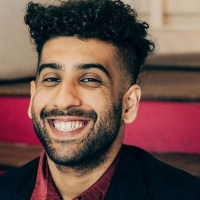 Leeds Playhouse Appoints Shawab Iqbal From Gate Theatre as Executive Director
by Stephi Wild - May 11, 2022

Leeds Playhouse has announced announce that Shawab Iqbal is joining the Playhouse as its new Executive Director working closely with Chief Executive and Artistic Director James Brining. Shawab, who is...
---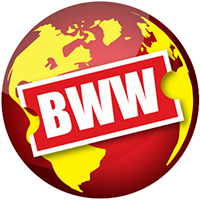 Wandsworth Arts Fringe Is Back In June
by Stephi Wild - May 11, 2022

Wandsworth Council's flagship festival, Wandsworth Arts Fringe (WAF), returns for 17 days of music, spoken word, theatre, comedy and dance happening all over the borough from Friday 10 to Sunday 26 Ju...
---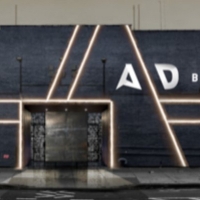 ArtsDistrict Brooklyn To Launch This Summer In Greenpoint
by A.A. Cristi - May 10, 2022

ArtsDistrict Brooklyn (David Galpern and Charles Roy, co-founders), an immersive and experiential arts venue, will open this July, in Greenpoint (25 Franklin Street) — the media hub of Brooklyn. ArtsD...
---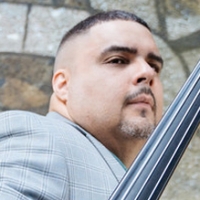 GRAMMY-Nominated Bassist Carlos Henriquez Presents Monk Con Clave With The Jazz At Lincoln Center Orchestra
by A.A. Cristi - May 10, 2022

A part of the Ertegun Jazz Concert Series, Monk Con Clave will run from May 20-21 at Rose Theater.
---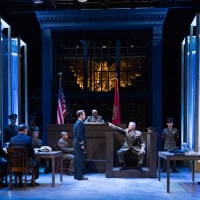 Bristol Riverside Theatre to Present A FEW GOOD MEN
by Chloe Rabinowitz - May 10, 2022

Bristol Riverside Theatre will close its season with a chance to see Hollywood notable Aaron Sorkin's groundbreaking debut that tells the story of a group of military lawyers assigned to defend two Ma...
---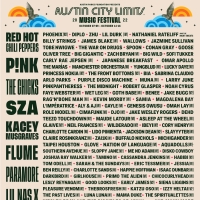 P!nk, Lil Nas X & More to Headline Austin City Limits Music Festival
by Michael Major - May 10, 2022

Red Hot Chili Peppers, P!nk, The Chicks, Kacey Musgraves, SZA, Flume, Paramore, and Lil Nas X will headline the 2022 Austin City Limits Music Festival, along with performances from Phoenix (Weekend Tw...
---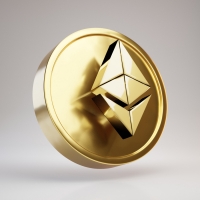 ArtServe Becomes First Broward Art Nonprofit To Accept Cryptocurrency
by Stephi Wild - May 10, 2022

Fort Lauderdale's iconic arts incubator, ArtServe, now accepts most types of cryptocurrency as payment for donations, art and some events and classes, becoming the first art-based nonprofit in Broward...
---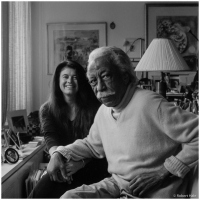 Photo Of Kansas Film Icon Gordon Parks To Be Displayed At Tallgrass Film Association Headquarters 
by A.A. Cristi - May 09, 2022

On Thursday, May 12 at 10:00AM, Tallgrass Film Center will unveil the photo "Portrait of Gordon Parks, Kansas" which will be displayed at the  organization's hub in Wichita as the Tallgrass Film Assoc...
---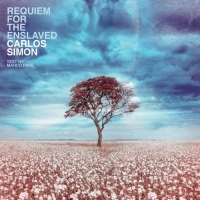 Carlos Simon Announces The Release Of 'Requiem For The Enslaved', Text By Marco Pavé
by A.A. Cristi - May 06, 2022

Decca has announced the signing of US composer Carlos Simon and the release of his new album Requiem for the Enslaved. The title work sees Simon infuse the traditional Catholic requiem with music from...
---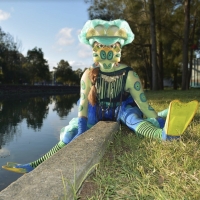 EDGE: Art Camp On The GreenWay Set For This Month
by Stephi Wild - May 06, 2022

Inner West Council is bringing back its edgiest arts program, EDGE Art Camp on the GreenWay, putting the Inner West creative community front-and-centre with a 12-day on-site live art experience and Ar...
---
New Community Arts Center Brings Art Classes, Shows to Northern Liberties
by Stephi Wild - May 06, 2022

 Northern Liberties Business Improvement DIstrict has announced the grand opening of the neighborhood's first community arts center, maker space, art gallery and artists studio. This is the fourth gra...
---
Current Shows on HUB