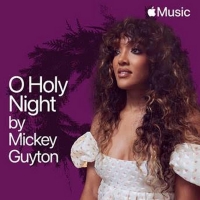 Mickey Guyton Reveals Special Performance on TODAY
December 22, 2020

GRAMMY-nominated singer/songwriter Mickey Guyton recently performed a special version of "O Holy Night" on NBC's TODAY. Watch below.
---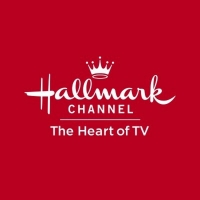 Hallmark Channel Announces the Season Eight Premiere Date of WHEN CALLS THE HEART
December 17, 2020

Season eight of Hallmark Channel's beloved primetime drama series, 'When Calls the Heart,' will make its triumph return with more surprises and challenges in store for the residents of Hope Valley, pr...
---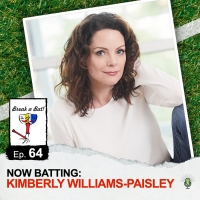 Kimberly Williams-Paisley Revisits Her Broadway Days And Talks Baseball On BREAK A BAT!
December 16, 2020

Kimberly Williams-Paisley steps into the Batter's Box for Episode 64 of Break a Bat! Born and raised in New York, Williams-Paisley has been starring in film, television, and theater for more than 30 y...
---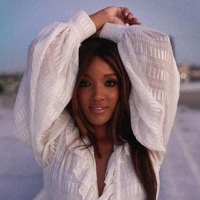 VIDEO: Mickey Guyton Releases 'Without a Net' Video
by Stage Tube - December 14, 2020

GRAMMY-nominated singer/songwriter Mickey Guyton has released the music video for her special track "Without A Net.'
---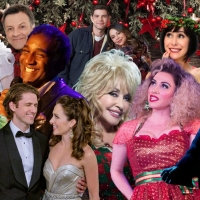 What's Streaming? - BroadwayWorld's Definitive Guide for the Holidays
December 09, 2020

Enjoy these holiday shows online with your family as the Broadway shutdown continues.
---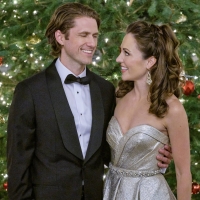 BWW Blog: New Holiday Films to Check Out for Theatre Lovers
by Student Blogger: Hope Johnson - December 08, 2020

Do you have any new favorite holiday films perfect for broadway fans?
---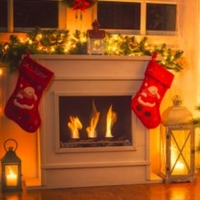 BWW Blog: A Very Broadway Christmas
by Student Blogger: Grace Callahan - December 07, 2020

This holiday season, there isn't much to do outside of our homes (and not much you SHOULD do) - and many of us are accepting that this year's festivities are going to be a little different.
---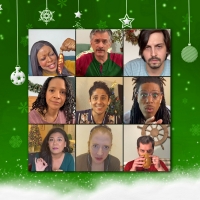 Queens Theatre Premieres Three-Episode Miniseries GIFTED By Topher Payne
December 03, 2020

Queens Theatre presents Gifted: A socially distant holiday comedy in three episodes written and directed by Topher Payne (Hallmark Channel's A Gift To Remember) New episodes will be released Thursdays...
---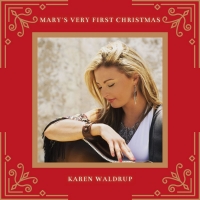 Listen to Karen Waldrup's New Holiday Classic 'Mary's Very First Christmas'
December 01, 2020

Viral sensation and charismatic entertainer Karen Waldrup released the inspirational "Mary's Very First Christmas" on Friday.
---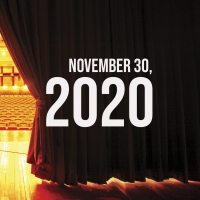 Virtual Theatre Today: Monday, November 30- with Patti Murin, Colin Donnell and More!
November 30, 2020

Today (November 30) in live streaming: Patti Murin and Colin Donnell sing with Seth Rudetsky, Renee Fleming in Eugene Onegin, and so much more!
---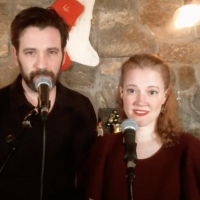 Exclusive: Patti Murin and Colin Donnell Sing 'White Christmas' as Part of the Seth Concert Series; Re-Airs Today at 3pm!
November 30, 2020

Seth Rudetsky's internationally acclaimed Broadway concert series that first began in Provincetown at The Art House in 2011 is now a weekly virtual series entitled The Seth Concert Series. Patti Murin...
---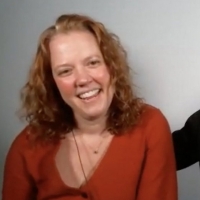 Patti Murin and Colin Donnell Discuss Their Upcoming Concert With Seth Rudetsky and More on Backstage LIVE With Richard Ridge
by Stephi Wild - November 28, 2020

BroadwayWorld's Richard Ridge is keeping up with all of your favorite stars' latest projects on Backstage Live, bringing you in-depth interviews twice weekly. On November 25, he chatted with Broadway...
---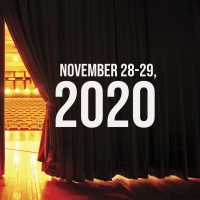 Virtual Theatre This Weekend: November 28-29- with Colin Donnell, Patti Murin and More!
November 28, 2020

Broadway might be dark, but that doesn't mean that theatre isn't happening everywhere! Below, check out where you can get your daily fix of Broadway this weekend, November 28-29, 2020.
---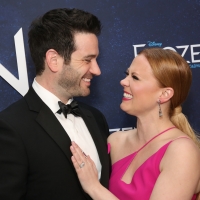 VIDEO: Patti Murin & Colin Donnell Visit Backstage LIVE with Richard Ridge- Watch Now!
by Backstage With Richard Ridge - November 25, 2020

Tune in right here as he chats with Broadway power couple Patti Murin and Colin Donnell. Patti and Colin will soon join Seth Rudetsky for two very special concerts on Sunday, November 29 (8pm) and Mon...
---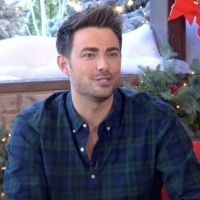 VIDEO: Jonathan Bennett Stars in Hallmark's First LGBTQ Holiday Movie, THE CHRISTMAS HOUSE
November 21, 2020

The Hallmark Channel will air its first holiday movie featuring a gay lead character. "The Christmas House.' The film debuts Sunday and stars out actor Jonathan Bennett.
---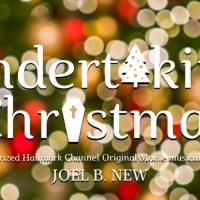 UNDERTAKING CHRISTMAS A Gay Original Musical Comedy Pays Homage To The Hallmark Genre
November 20, 2020

Just in time for the holidays, American Theater Wing's Jonathan Larson Grant and MAC Award winner Joel B. New is Undertaking Christmas, a new musical comedy homage to the Hallmark Channel movie genre ...
---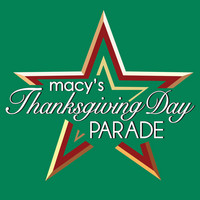 Scoop: Coming Up on the MACY'S THANKSGIVING DAY PARADE on NBC - Thursday, November 26, 2020
by TV Scoop - November 20, 2020

Find out what's happening on Coming Up on the MACY''S THANKSGIVING DAY PARADE and if it's a new episode, airing on NBC on Thursday, November 26, 2020!
---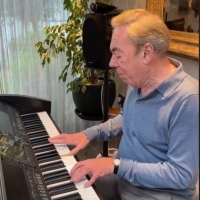 Weekly Roundup: Our Top Ten Theater TikToks of the Week - Andrew Lloyd Webber, The RATATOUILLE Musical & More
November 20, 2020

To all theater people out there who have suddenly found themselves spending endless amounts of time scrolling through TikTok... you are not alone! If you are a fellow theater nerd looking for the most...
---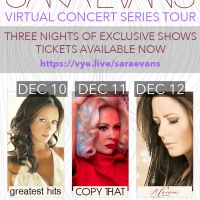 Sara Evans Set for 3 Night Unique Virtual Concert Series with VYE
November 19, 2020

Multi-platinum, award-winning singer  Sara Evans  will be performing a live series of virtual full band concerts in partnership with VYE over three nights on December 10-12.
---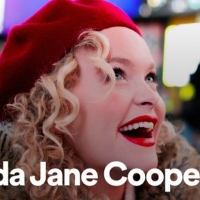 Amanda Jane Cooper to Release New Cover of 'Have Yourself A Merry Little Christmas'
November 17, 2020

Hoping to bring heartfelt connection to homes this holiday season, Amanda Jane Cooper will be releasing her brand new cover of 'Have Yourself A Merry Little Christmas' this Friday, November 20th at 12...
---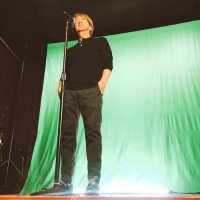 David Burnham, Nita Whitaker, Michelle London and More Featured in A DIFFERENT KIND OF CHRISTMAS
November 16, 2020

A Different Kind of Christmas is designed for a socially-distanced holiday. The on-demand Christmas special was created because many church and community holiday events have been cancelled because of ...
---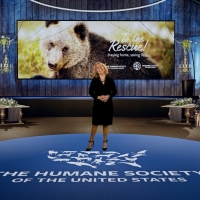 The Humane Society Of The United States Raises Over 2 Million Dollars At TO THE RESCUE! Gala
November 15, 2020

The Humane Society of the United States hosted its 2020 To the Rescue! gala earlier this evening, raising over 2 million dollars to benefit the organization's animal rescue efforts. Due to the COVID-1...
---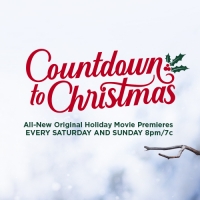 Hallmark Channel's COUNTDOWN TO CHRISTMAS Dominates Cable for Second Week
November 05, 2020

Now in full swing, Hallmark Channel's highly anticipated holiday programming event, Countdown to Christmas, continues its reign as cable's top destination for the second consecutive week.
---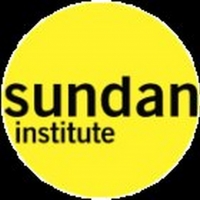 Sundance Institute Announces Seven New Members of Board of Trustees
October 26, 2020

The nonprofit Sundance Institute today announced the newly appointed and recent additions to the Institute's Board of Trustees.
---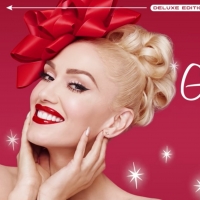 VIDEO: Listen to Gwen Stefani's New Song 'Here This Christmas'
by Stage Tube - October 23, 2020

Crown Media Family Networks today announce that Hallmark Channel is partnering with Grammy Award winning, multi-platinum performer, songwriter, and recording artist, Gwen Stefani, and Grammy Award win...
---