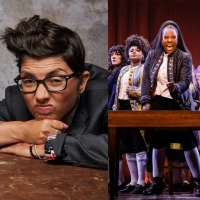 World Premiere of A TRANSPARENT MUSICAL, 1776 National Tour & More Announced for Center Theatre Group 2022-2023 Season
by Chloe Rabinowitz - June 23, 2022

Programming has been announced for the 2022/2023 season at the Ahmanson Theatre and Mark Taper Forum. Find out all of the shows in the season, how to get tickets & more. 
---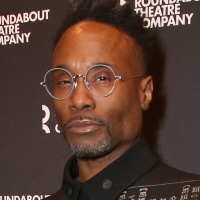 Billy Porter Signs First-Look Deal With FX Productions
by Michael Major - June 23, 2022

Tony, Grammy, and Emmy-winner Billy Porter has signed a first-look deal with FX. Porter will develop new content for FX through his new Incognegro production company with producing partner D.J. Gugenh...
---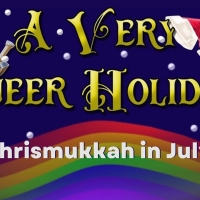 Ianne Fields Stewart Joins A VERY QUEER HOLIDAY (CHRISMUKKAH IN JULY) at Feinstein's/54 Below
by Chloe Rabinowitz - June 21, 2022

FEINSTEIN'S/54 BELOW, Broadway's Supper Club, is presenting A Very Queer Holiday: Chrismukkah in July! Marie Incontrera, Megan A Zebrowski, and Dianne Gebauer are proud to bring their multi-faith, mus...
---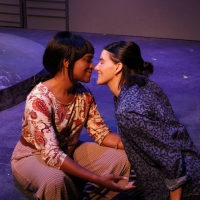 Road Theatre Company Announces Special Pride Encore Performance of BRIGHT HALF LIFE by Tanya Barfield
by Chloe Rabinowitz - June 19, 2022

THE ROAD THEATRE COMPANY will celebrate the LGBTQ+ community with a special one-night only performance of BRIGHT HALF LIFE starring Kacie Rogers and Tiffany Wolff.  If you missed seeing this exquisite...
---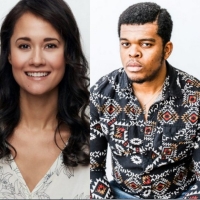 Book Your Virtual Experience With Patti Murin, Fergie L. Philippe, Ali Ewoldt & More on BWW Stage Door
by Team BWW - June 17, 2022

Stage Door is a platform allowing for your favorite performers to offer more virtual services including video shout outs, virtual classes, meet & greets and more! Book your favorite stars, including P...
---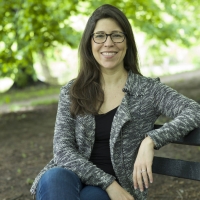 McCarter Theatre Names Paula Abreu New Director Of Special Programming
by Stephi Wild - June 17, 2022

McCarter Theatre will welcome Paula Abreu as the new Director of Special Programming. She will begin to work with the theater's Artistic team this summer, joining the company full-time in September 20...
---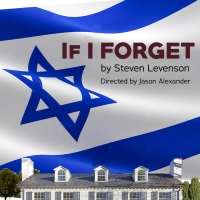 Jason Alexander Directs L.A. Premiere Of Steven Levenson's IF I FORGET At Fountain Theatre
by A.A. Cristi - June 15, 2022

The Fountain Theatre presents a deeply personal play about history, responsibility, and what we're willing to sacrifice for a new beginning. Tony Award-winning actor Jason Alexander, widely known from...
---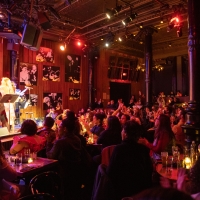 Joe's Pub Announces Juneteenth Celebration Plus July and August Programming With Tickets for $20 and Less Shows
by Chloe Rabinowitz - June 15, 2022

Joe's Pub has announced incredible performances coming up in July and August plus join us this Sunday at Astor Place for Juneteenth. Don't miss performances from First Ladies of Disco (Martha Wash, Li...
---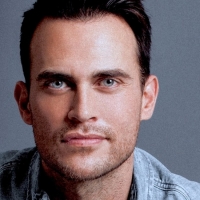 Cheyenne Jackson and Husband Jason Landau Launch Production Company
by Stephi Wild - June 14, 2022

The company's first project will be 'Brutal', a comedy short about a news anchor (Jackson) who acquires a leaked sex tape of a U.S. senator. The short is directed by Sam McConnell and written by Nicol...
---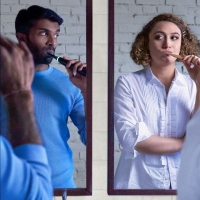 HBO Max Renews STARSTRUCK For A Third Season
by Michael Major - June 13, 2022

The Max Original comedy STARSTRUCK, created by comedian and writer Rose Matafeo, has been renewed for a third season by HBO Max and co-producer BBC Three. The series is co-written by Matafeo, Alice Sn...
---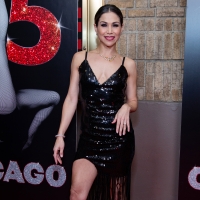 CHICAGO to Welcome Back Bianca Marroquín as Roxie
by Chloe Rabinowitz - June 10, 2022

The Broadway company of Chicago will welcome back Latina sensation Bianca Marroquín in the role of "Roxie Hart" starting Tuesday, June 21 at the Ambassador Theatre (219 W. 49th St., NYC).
---
​​​​​​Berkshire Theatre Group Announces Casting For Late Summer 2022 Season
by A.A. Cristi - June 09, 2022

​​​​​​Berkshire Theatre Group has announced casting for shows in BTG's Late Summer 2022 Season. The full season will feature B.R.O.K.E.N code B.I.R.D switching, a world premiere play and an award reci...
---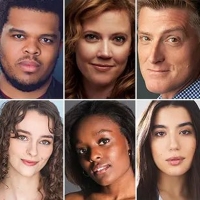 Kyla Stone, Patti Murin, and More Will Lead LEGALLY BLONDE at the Muny
by Stephi Wild - June 09, 2022

The Muny announced today the cast for LEGALLY BLONDE including Kyla Stone, Fergie Phillipe, Patti Murin & more. Meet the cast and find out how to get tickets today!
---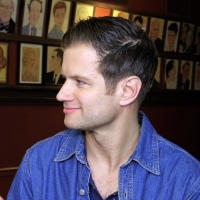 VIDEO: Michael Oberholtzer on His Tony Nomination- 'Whatever Happens Is a Win'
by BroadwayWorld TV - June 08, 2022

Michael Oberholtzer might play the most controversial character in Second Stage's revival of Take Me Out, but there is nothing controversial about his performance, for which he was nominated for a Ton...
---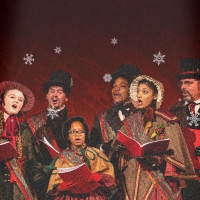 McCarter Theatre Center Announces 2022-2023 Season Featuring Theater, Music, Dance & More
by Chloe Rabinowitz - June 07, 2022

McCarter has announced its 2022-23 season featuring a robust lineup of theater, music, dance, comedy, spoken word, and family programming - and a special Toni Morrison project in partnership with Prin...
---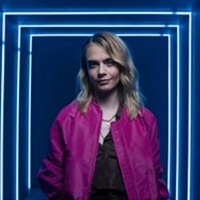 ABC News Announces SOUL OF A NATION Pride Month Special
by Michael Major - June 06, 2022

"PRIDE: To Be Seen," documenting the LGBTQ+ experience and examining what it means to be seen in the current moment as a member of the community. The special, hosted by Cara Delevingne with a special ...
---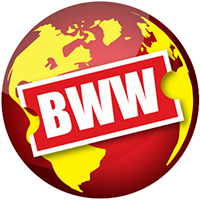 Cast Announced For THE RAINMAKER at Peninsula Players Theatre
by Stephi Wild - June 03, 2022

Peninsula Players Theatre, America's oldest professional resident summer theater and Door County's theatrical icon, is thrilled to announce the cast and creative team for "The Rainmaker" by N. Richard...
---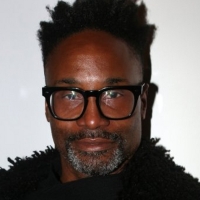 Billy Porter & Luke Evans to Star in OUR SON Custody Battle Film
by Michael Major - June 02, 2022

Bill Oliver will direct the film, featuring a script that he co-wrote with Peter Nickowitz. Fernando Loureiro and Guilherme Coelho will produce the new film through their company, Tigress, with additi...
---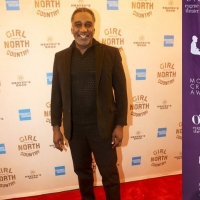 Norm Lewis and Joshua Henry to be Honored at Broadway Advocacy Coalition's BROADWAY VS
by Chloe Rabinowitz - June 01, 2022

Inspired by the cultural phenomenon Verzuz, the Broadway Advocacy Coalition has announced the second year of its beloved fundraising event BROADWAY VS. 
---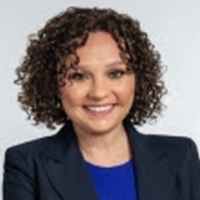 WABC Executive Marilu Galvez Named President and General Manager of ABC7/WABC-TV New York
by Michael Major - May 31, 2022

Emmy® Award-winning journalist and WABC executive Marilu Galvez has been named president and general manager of WABC-TV, replacing Chad Matthews who stepped into the role of president, ABC Owned Telev...
---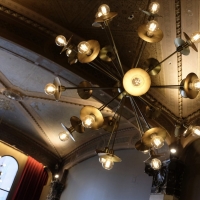 TheaterWorks Hartford Shares 2022-2023 Season Lineup
by Marissa Tomeo - May 29, 2022

TheaterWorks Hartford, under the leadership of Producing Artistic Director Rob Ruggiero, is excited to announce its upcoming 2022–2023 season. Rob said 'This season, we're focusing on plays that we ho...
---
Drury Lane Theatre Announces Cast for Production of STEEL MAGNOLIAS
by Marissa Tomeo - May 28, 2022

Drury Lane Theatre announces the cast for its production of the empowering story of love and friendship, Steel Magnolias by Robert Harling, directed by Johanna McKenzie Miller. Due to demand, Steel Ma...
---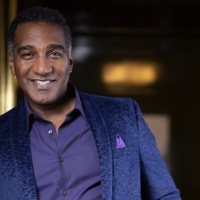 Shubert New Haven Announces Norm Lewis as Featured Performer for 2022 Gala
by Marissa Tomeo - May 28, 2022

Shubert New Haven announces that Broadway's NORM LEWIS will be the featured performer for the Shubert Theatre's 2022 Gala on June 8. Chita Rivera – who was originally scheduled to headline the Gala – ...
---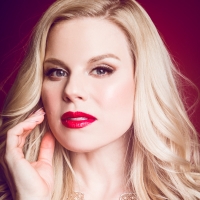 Megan Hilty, LaChanze & More Announced for Pittsburgh Cultural Trust's 2022-2023 TRUST Cabaret Series
by Chloe Rabinowitz - May 24, 2022

The Pittsburgh Cultural Trust has announced the 2022-2023 TRUST Cabaret Series.  Now in its 10th season, the Series continues to offer patrons a rare opportunity to see Broadway's stars and today's wo...
---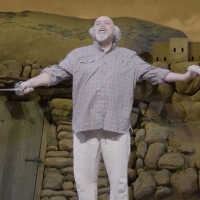 VIDEO: First Look At DCPA Theatre Company's QUIXOTE NUEVO
by Stage Tube - May 24, 2022

Get a first look at The DCPA Theatre Company's Quixote Nuevo at the Wolf Theatre running May 13 - June 12, 2022.
---
Current Shows on FX
Latest FX Tweets
6/26 @ 3:42 AM

FXTV - Diyete girdikten 2.5 saat sonra ben. 😑 #TheSimpsons bu akşam 21.00'de #FX'te! https://t.co/3kueOaw9jy https://t.co/78amZABRMf
Retweet | Reply | Original Link   
6/25 @ 2:03 AM

FXTV - Bayramdaki hallerim daha iyi anlatılamazdı…  #TheWalkingDead final sezonu ikinci kısım tekrar bölümleri her Pazart… https://t.co/9GHGhoXhvv
Retweet | Reply | Original Link   
6/24 @ 11:47 PM

FXTV - Piper'ı her bölüm bu şekil gülerken görsem, çok mu şey istemiş olurum?😍 #TheBigLeap yeni bölüm bu akşam 21.30'da… https://t.co/ANUbb3FAKL
Retweet | Reply | Original Link   
6/23 @ 12:29 AM

FXTV - Bu bölümden burnuma buram buram AŞK kokusu geliyor. 🥰 #TheResident yeni bölüm bu akşam 21.30'da #FX'te!… https://t.co/A37JMXZIFh
Retweet | Reply | Original Link   
6/22 @ 11:51 PM

FXTV - Aynı duygusal havayı yakalamak için tekrar tekrar izleyeceğim. 🥺 #ThisIsUs sezon finali bölümü tekrarıyla bu akşam… https://t.co/7o17FU57us
Retweet | Reply | Original Link   
6/21 @ 3:02 AM

FXTV - Kurduğunuz ekibi yorumlarda paylaşmayı unutmayın! En çok seçilen ekibi önümüzdeki hafta paylaşacağım. 😎… https://t.co/2fwEjGgvLA
Retweet | Reply | Original Link   
6/19 @ 12:40 AM

FXTV - Bart zaman zaman zor bir evlat olsa da annesinin biriciği.💖 #TheSimpsons bu akşam 21.00'de #FX'te!… https://t.co/Yl85qdcPru
Retweet | Reply | Original Link   
6/19 @ 9:33 PM

FXTV - Çocuklarına hak ettikleri sevgiyi verebilen tüm babaların #BabalarGünü kutlu olsun! https://t.co/QMWxNnZNlh
Retweet | Reply | Original Link   
6/18 @ 12:30 AM

FXTV - Gabriel'in gülüşüne bakınca istemsizce ben de gülümsüyorum.🥰 #TheWalkingDead final sezonu ikinci kısım tekrar bölü… https://t.co/XmrXEKVf6X
Retweet | Reply | Original Link   
6/17 @ 1:15 AM

FXTV - Gabby'nin intikam arzusu, Reggie'nin kurnaz planları ve Monica'nın bir garip kehanetleri yeni bölümde bizi bekliyor… https://t.co/uu6imcombM
Retweet | Reply | Original Link   
6/16 @ 12:19 AM

FXTV - Devon'ın kariyeri için en kritik kararlarından birisini alması gerekiyor. Ancak bunun için biraz cesaret gerekiyor…… https://t.co/oEL9HYlx5J
Retweet | Reply | Original Link   
6/15 @ 11:41 PM

FXTV - Ağlamıyorum gözüme sezon finalinin duygusallığı kaçtı…😭 #ThisIsUs sezon finali ile bu akşam 21.30'da #FX'te!… https://t.co/QHn07VSi3g
Retweet | Reply | Original Link   
6/14 @ 3:14 AM

FXTV - Cevapları bekliyoruz. 😎 #TheWalkingDead final sezonu ikinci kısım tekrar bölümleri her Pazartesi 21.30'da #FX'te!… https://t.co/kLXf6VaG6D
Retweet | Reply | Original Link   
6/12 @ 12:36 AM

FXTV - ''En iyi arkadaş'' etiketleme postu. 🥰 #TheSimpsons bu akşam 21.00'de #FX'te! https://t.co/3kueOaw9jy https://t.co/mKHayrrlPH
Retweet | Reply | Original Link   
6/10 @ 11:21 PM

FXTV - Prömiyere sadece bir gün kalmışken Brittney ve Simon hiç beklemedikleri bir ziyaret ile karşı karşıya kalıyorlar.… https://t.co/9voLFwwVG5
Retweet | Reply | Original Link   
6/10 @ 11:18 PM

FXTV - Bull hiç ama hiç beklemediği yerden büyük bir darbe alıyor. Suçluların bir sonraki adımlarını ustalıkla tahmin edeb… https://t.co/TnPiaejdTb
Retweet | Reply | Original Link   
6/9 @ 11:30 PM

FXTV - Devon ve Leela arasındaki ilişki dengesi sarsılırken, hastanenin dışında yaşanan dramatik olay tüm atmosferi değişt… https://t.co/LOzCY5rN6p
Retweet | Reply | Original Link   
6/8 @ 1:38 AM

FXTV - O kadar duygusal bir bölüm ki ağlamaktan bir hal oldum 😢 #ThisIsUs yeni bölüm bu akşam 21.30'da #FX'te!… https://t.co/pe4v0QKmlJ
Retweet | Reply | Original Link   
6/7 @ 11:32 PM

FXTV - Bu sıcakta dışarı çıkınca ben…😩 #TheWalkingDead final sezonu ikinci kısım tekrar bölümleri her Pazartesi 21.30'da… https://t.co/mym8zYzBFH
Retweet | Reply | Original Link   
6/5 @ 1:22 AM

FXTV - Herkes yemeğini bitirmişken sofradan kalkamayan ben. 🤭 #TheSimpsons bu akşam 21.00'de #FX'te!… https://t.co/KcWxE5omVD
Retweet | Reply | Original Link