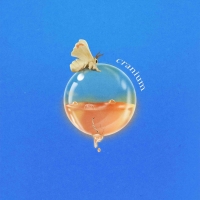 Slothrust Share New Single & Video for 'Cranium'
February 24, 2021

She continues to describe the song saying, "The song is about wanting to serve love but not knowing the 'right' way to do so— often offering too much, or something unwanted entirely. It is a promise t...
---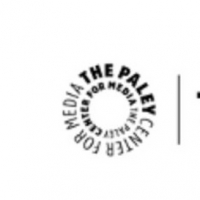 PaleyFest LA 2021 Announces Full Lineup
February 23, 2021

Starting on Friday, March 26, all programs will be available to view by Citi cardmembers and Paley Members. The initial slate of programming will be available to the public starting on Tuesday, March ...
---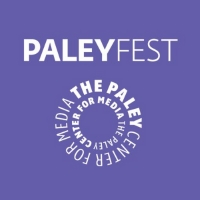 Lineup Announced For PaleyFest LA 2021
February 23, 2021

The Paley Center for Media today announced the full lineup of programming for PaleyFest LA 2021. The country's premier television festival features conversations with the cast and creative teams from ...
---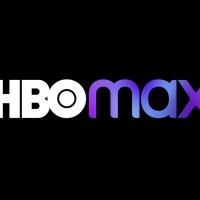 HBO Max Orders New Series SUBJECT TO CHANGE
February 19, 2021

This series follows a desperate college student who signs up for a clinical trial that begins a wild, harrowing, mind and reality-bending adventure.
---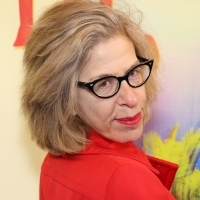 Jackie Hoffman Joins Bucks County Playhouse WORD OF MOUTH Virtual Storytelling Show
February 18, 2021

This month's edition of "Word of Mouth" will also feature storytellers Eric Woodall and Eric Rutherford, and is hosted by NPR's Ophira Eisenberg and renowned storyteller, Michaela Murphy, Bucks County...
---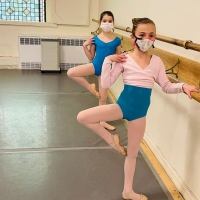 New York Theatre Ballet School Summer Intensive Registration Now Open
February 17, 2021

New York Theatre Ballet School has announced its Summer Intensive from June 28 - July 10, 2021. Providing world class Cecchetti training, the two-week program will be led by Artistic Director Diana By...
---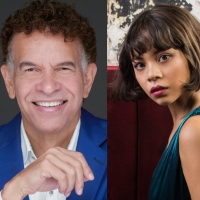 Brian Stokes Mitchell, Eva Noblezada, Ashley Spencer, and More Join THE SETH CONCERT SERIES Line-Up
by Team BWW - February 17, 2021

Producer Mark Cortale has announced that six stars of the stage and screen will join the late-February - March 2021 line-up of The Seth Concert Series, the live weekly series based on Seth Rudetsky's ...
---
Andrew Barth Feldman, Jennifer Damiano and More to Join LITTLE ME: GROWING UP BROADWAY Podcast
February 16, 2021

Marc Tumminelli and Little Me: Growing Up Broadway, in association with the Broadway Podcast Network, is celebrating their one year anniversary with new episodes, as well as, their new "Spotlight" ser...
---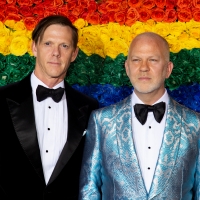 Ryan Murphy Will Receive Cinematic Imagery Award at the 25th Annual Art Directors Guild Awards
February 16, 2021

He is the originator of the popular American television programs American Horror Story, American Crime Story, Pose, Hollywood, Feud, Glee, and The New Normal, among many others.
---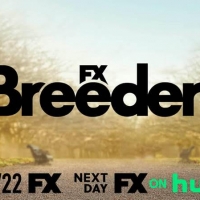 Martin Freeman's BREEDERS Returns to FX March 22
February 12, 2021

Time has moved on in Breeders, the comedy series that explores the parental paradox that you'd happily die for your children, but quite often also want to kill them.
---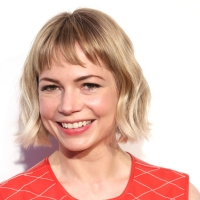 Michelle Williams Joins Peggy Lee Biopic FEVER
February 04, 2021

After many years of development, it was announced today that Michelle Williams will play singer Peggy Lee in Todd Haynes' upcoming biopic, 'Fever.'
---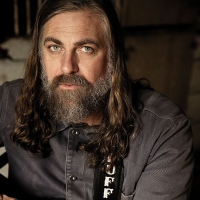 The White Buffalo Announces 'Songs of Anarchy' Livestream
February 04, 2021

The Belly Up is pleased to announce The White Buffalo's "Songs of Anarchy" livestream concert on February 21, 2021 on bellyup.com. The White Buffalo is Jake Smith – singer, songwriter, guitarist, tell...
---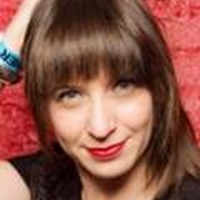 NPR's Ophira Eisenberg Hosts Bucks County Playhouse WORD OF MOUTH Storytelling Show
February 04, 2021

Bucks County Playhouse moves its popular story-telling series, "Word of Mouth," to the cultural arts platform Stellar (StellarTickets.com). Its first edition, "Word of Mouth: Fast Forward" will live s...
---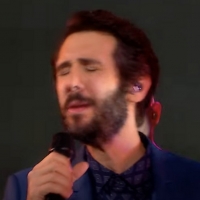 VIDEO: Josh Groban Performs 'Angels', Discusses Inauguration Performances, and More on THE LATE LATE SHOW
February 04, 2021

Josh Groban was a guest on last night's episode of The Late Late Show With James Corden, where he performed 'Angels.'
---
HAMILTON, MA RAINEY'S BLACK BOTTOM, Debbie Allen, Viola Davis and More Nominated for 52nd NAACP Image Awards
February 02, 2021

The full-list of nominees for the 52nd NAACP Image Awards were announced today in a special virtual event on NAACP Image Awards' Instagram channel hosted by Tony-award winning actress and singer Anika...
---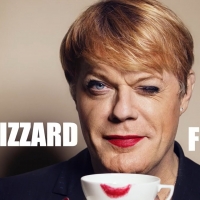 ArtsRock Presents EDDIE IZZARD in Global Online Conversation with Elliott Forrest
February 01, 2021

ArtsRock will present Eddie Izzard in a global online conversation, streaming live, Friday, February 12th. Much-loved actor and comedian, Eddie Izzard, who recently changed her pronouns, talks about...
---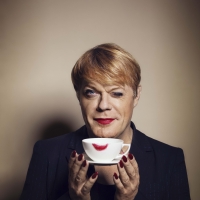 ArtsRock Presents Eddie Izzard in a Global Online Conversation with Elliott Forrest
January 30, 2021

ArtsRock presents Eddie Izzard in a global online conversation, streaming live, Friday, February 12th. Much-loved actor and comedian, Eddie Izzard talks about her life, work and dreams with Peabody Aw...
---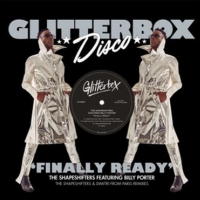 New Remix of Billy Porter's 'Finally Ready' Out Today
January 29, 2021

A new remix of Billy Porter's 'Finally Ready' has been released today! UK house label, Defected Records released 'Finally Ready' from The Shapeshifters featuring Porter earlier this June. On November ...
---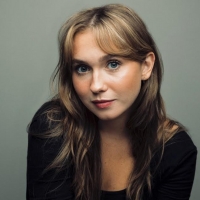 Veronika Slowikowska Drops New Single 'Homesick'
January 27, 2021

Talented actress/singer Veronika Slowikowska, who is known for her role in FX's comedy/horror series "What We Do in the Shadows," is following up on her recent hit "So Many Lies," with the new single ...
---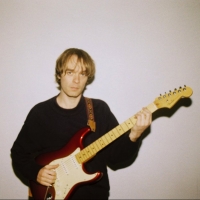 Merk Unveils Utopian Indie-Pop 'GOD' Single
January 27, 2021

Merk is the musical moniker of Auckland, New Zealand artist, multi-instrumentalist and producer Mark Perkins who began his career as a touring member of Tom Lark and Fazerdaze before releasing his deb...
---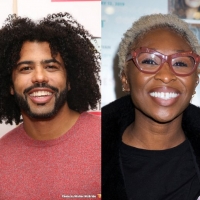 Daveed Diggs, Cynthia Erivo & More Nominated for Critics Choice Awards
January 18, 2021

The Critics Choice Association (CCA) announced today the series nominees for the 26th annual Critics Choice Awards. The winners will be revealed LIVE on The CW on Sunday, March 7, 2021 from 7-10pm E...
---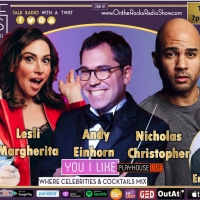 YOU I LIKE Cast To Reunite For On The Rocks Podcast
January 17, 2021

Broadway's Lesli Margherita (Matilda, Dames at Sea), Nicholas Christopher (Hamilton, Miss Saigon), and Musical Director Andy Einhorn (Hello, Dolly, Carousel) will appear on On the Rocks Radio Show.
---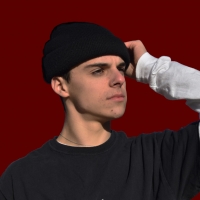 H3NRY THR!LL Dives Deeper With New Single 'DON'T MIND'
January 15, 2021

Marking a definitive shift in tone, rising US producer H3nry Thr!ll releases his first single of 2021, 'Don't Mind'. A sleazy, swaggering cut of deep dub-tinged electronica, 'Don't Mind' sees Thr!ll t...
---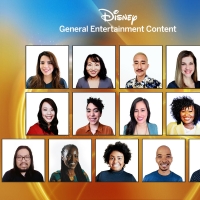 Disney General Entertainment Content Writing Program Names 2021 Participants
January 14, 2021

Disney General Entertainment Content (DGE) proudly announces the 13 writers selected for its 2021 writing program and names the recipient of Disney Channel's Eunetta T. Boone Comedy Writer's Scholarsh...
---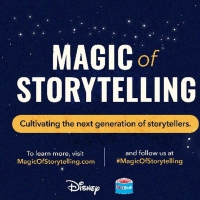 Disney Kicks Off the 2021 Magic of Storytelling Campaign in Collaboration With First Book
January 13, 2021

Disney announces its ninth annual 2021 Magic of Storytelling campaign to cultivate the next generation of storytellers.
---
Current Shows on FX
Latest FX Tweets
3/3 @ 4:36 AM

FXTV - Senin ekibinde kimler var? 🚑 #TheResident yeni bölümüyle bu akşam 21.30'da #FX'te! Ardından The Resident hayranlar… https://t.co/wXqAWc6kqv
Retweet | Reply | Original Link
3/2 @ 4:00 AM

FXTV - Tarzını en çok bependiğin FX karakteri hangisi? Benimki Villanella desem? #KillingEve yeni bölümüyle bu akşam 21.3… https://t.co/bkXC7GIDgz
Retweet | Reply | Original Link
3/2 @ 2:00 AM

FXTV - Heyecanlı mısın? Aksiyon! Üzgün müsün? Komedi! Aşık mısın? Drama! #FX'te nasılsa izlenecek çok şey var! 😉🎉 https://t.co/Vw3OnpBPsu
Retweet | Reply | Original Link
3/1 @ 2:31 AM

FXTV - Bu akşam 21.30'dan sonra verilecek spoilerlardan ben sorumlu değilim…. Kimler bu akşam #TheWalkingDead izliyor?… https://t.co/QmQdxz4Pzo
Retweet | Reply | Original Link
2/28 @ 9:30 AM

FXTV - 2021'in en heyecanlı saatleri! #TheWalkingDead 10. sezon 17. bölüme geri sayım başladı! 🥳 https://t.co/6DaBQwKV6l
Retweet | Reply | Original Link
2/27 @ 4:00 AM

FXTV - "Katil emniyeti parmağında oynatıyor derlerse ne diyeceğiz?" #Alef tüm bölümleriyle hafta sonu boyunca #FX'te!… https://t.co/aoEJrKjHOB
Retweet | Reply | Original Link
2/26 @ 4:00 AM

FXTV - Sezon arası sona eriyor! 🥳🎉 #ThisIsUs yeni bölümleriyle 5 Mart Cuma 21.30'da #FX'te! https://t.co/Lb2PR2o1wC
Retweet | Reply | Original Link
2/24 @ 4:00 AM

FXTV - Senin hikayen hangisi? 😎 #TheResident yeni bölümüyle drama severler için bu akşam 21.30'da, aksiyon severler içins… https://t.co/TaB6c5kNeW
Retweet | Reply | Original Link
2/24 @ 2:00 AM

FXTV - 6 yeni hikaye, 6 yeni bölüm... #TheWalkingDead yeni bölümleri Amerika yayınının hemen ardından ilk kez ve sadece… https://t.co/wXXGIhsSfI
Retweet | Reply | Original Link
2/23 @ 4:00 AM

FXTV - Biri masa başı görev yapan bir ajan, diğeri ise psikopat bir katil. Altın Küre ve Emmy ödüllü #KillingEve art ard… https://t.co/yQqsWYBd2U
Retweet | Reply | Original Link
2/23 @ 1:00 AM

FXTV - En sevdiğin yemeği söyle, sana ne izlemen gerektiğini söyleyeyim. 😏 https://t.co/kJDGUpP5gh
Retweet | Reply | Original Link
2/22 @ 4:40 AM

FXTV - Siz istersiniz de FX yayınlamaz mı! 😎 The Walking Dead 10. sezon 16. bölüm tekrarı yarın akşam 23.10'da #FX'te! https://t.co/DGYFkYtJOU
Retweet | Reply | Original Link
2/22 @ 4:28 AM

FXTV - Siz istersiniz de FX yayınlamaz mı! 😎 #TheWalkingDead 10. sezon 16. bölüm tekrarı bu akşam 23.10'da #FX'te! https://t.co/dPoblHWA5U
Retweet | Reply | Original Link
2/21 @ 3:00 AM

FXTV - Drama mı bilim kurgu mu? Tarafın ne olursa olsun #FX'te izlenecek çok şey var! 😎 https://t.co/NbqJpGYTCH
Retweet | Reply | Original Link
2/20 @ 1:00 AM

FXTV - Duygudan duyguya sürüklendiğin bir drama maratonuna hazır mısın? Cumartesi #TheResident ile hayat kurtarıyor, Pa… https://t.co/FPxUCsL4AE
Retweet | Reply | Original Link
2/18 @ 3:04 AM

FXTV - Elini Playbook'a koy ve söyle, en sevdiğin Barney Stinson taktiği hangisi? 😏 #HowIMetYourMother 17.40'ta #FX'te! https://t.co/20BM7GMdv7
Retweet | Reply | Original Link
2/17 @ 4:00 AM

FXTV - Sürpriz sonlu… 😉 The Late Late Show with James Corden hafta içi her gece 00.00'da #FX'te! https://t.co/MVhSU6Pnr6
Retweet | Reply | Original Link
2/16 @ 4:00 AM

FXTV - Bir MI6 ajanı ve bir suikastçı bir araya gelirse ne olur? Acımasız, saplantılı ve heyecan verici yeni bir dizi! A… https://t.co/lUaTNw8TQL
Retweet | Reply | Original Link
2/15 @ 6:52 AM

FXTV - #DünyaYalnızlarGünü'nü Rosita'nın aşk hayatını eleştirerek kutlayalım mı?😈 #TheWalkingDead yeni bölümleriyle 1 Mart… https://t.co/51rDVEb7G9
Retweet | Reply | Original Link