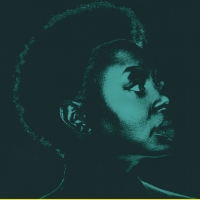 Ledisi Celebrates the Songs of the Legendary Nina Simone
by Sarah Jae Leiber - June 10, 2021

With the prowess of Ledisi's voice, the messages of Simone's music—of personal empowerment and collective protest—retain a relevancy for a BLM generation facing the same harsh challenges and bitter st...
---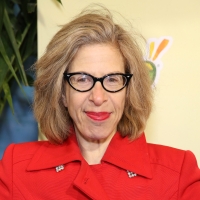 Jackie Hoffman Will Lead FRUMA-SARAH (WAITING IN THE WINGS) Off-Broadway This Summer
by Stephi Wild - June 10, 2021

Directed by Braden M. Burns, Hoffman stars alongside Kelly Kinsella. Tickets are available now!
---
Miss J Alexander and Frank DiLella Will Welcome a Brand New Day in Times Square Tomorrow
by Stephi Wild - June 10, 2021

Brand New Day will feature musical performances, a fashion runway show, and dancing in the streets live in Times Square (W 43rd Street & 7th Avenue) on Friday, June 11, 2021 at 11 AM.
---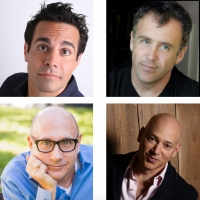 Mario Cantone, David Eigenberg, Willie Garson And Evan Handler To Reprise Roles In Max Original AND JUST LIKE THAT…
by Sarah Jae Leiber - June 09, 2021

Sarah Jessica Parker, Cynthia Nixon, Kristin Davis, Sara Ramírez and Chris Noth will star in the upcoming revival series.
---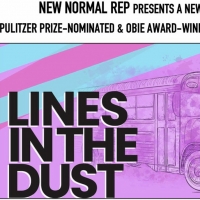 LINES IN THE DUST Starring Jeffrey Bean, Melissa Joyner & Lisa Rosetta Strum to be Presented by New Normal Rep
by Chloe Rabinowitz - June 08, 2021

NNR - New Normal Rep will continue its inaugural season with Lines in the Dust,by Pulitzer Prize-nominated and Obie Award-winning playwright Nikkole Salter (In the Continuum, Carnaval), streaming  on ...
---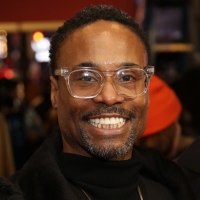 Billy Porter Will Pen the Script For Upcoming Peacock Series FRUITS OF THY LABOR
by Stephi Wild - June 05, 2021

Billy Porter is working alongside Peacock and Dan McCabe on the script for an upcoming series, 'Fruits of Thy Labor. 'Fruits of Thy Labor' is a family drama that follows three generations of an Africa...
---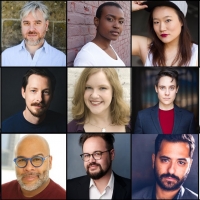 Multi-Season Sci-Fi Epic GIVE ME AWAY to be Presented by Gideon Media
by Chloe Rabinowitz - June 04, 2021

Gideon Media, the creators behind the podcast Steal The Stars and the stage saga The Honeycomb Trilogy, will premiere the multi-season science fiction epic Give Me Away, written by audio-fiction jugge...
---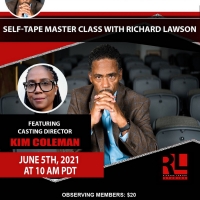 Kim Coleman Returns To The Richard Lawson Studios Master Class Series
by Stephi Wild - June 04, 2021

On June 5th, Master Teacher Richard Lawson will be joined for a second time by award winning Casting Director Kim Coleman. Twenty actors will be given the opportunity to have their self-tape auditions...
---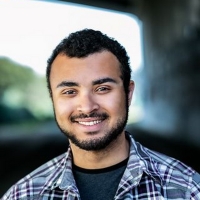 Spencer T Gayden Named Company Member at Placer Repertory Theater
by Stephi Wild - June 02, 2021

When not performing in Placer Rep productions, his title is Digital and Social Media Director, and his responsibilities include shooting and editing digital projects, as well as maintaining Placer Re...
---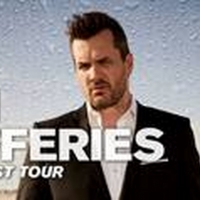 Tickets For Jim Jefferies at the State Theatre Go On Sale June 4
by Stephi Wild - June 02, 2021

Hennepin Theatre Trust announced that popular comedian JIM JEFFERIES ("Legit," FX, "The Jim Jefferies Show," Comedy Central) returns to the historic State Theatre (805 Hennepin Ave., Minneapolis) on S...
---
92Y to Celebrate Pride Month 2021 With Free Archived Talks Featuring Alan Cumming, Tony Kushner and More
by Chloe Rabinowitz - June 01, 2021

92Y will celebrate Pride 2021 by sharing fee archived talks and events featuring luminaries from the world of culture, politics, activism, and literature. 
---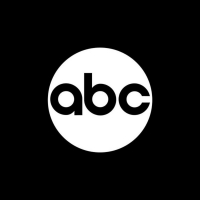 Scoop: Coming Up on a New Episode of THE $100,000 DOLLAR PYRAMID on ABC - Wednesday, June 16, 2021
by TV Scoop - June 01, 2021

Find out what's happening on Coming Up on a New Episode of THE $100,000 DOLLAR PYRAMID and if it's a new episode, airing on ABC on Wednesday, June 16, 2021!
---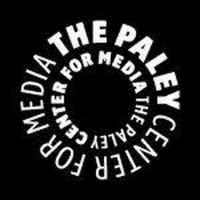 The Paley Center Announces Pride Month Celebration
by Sarah Jae Leiber - June 01, 2021

To commemorate the occasion, the Paley Center will release a PaleyImpact program, A Salute to LGBTQ+ Pride Achievements in Television, featuring a conversation with Cynthia Nixon, Ilene Chaiken, Laver...
---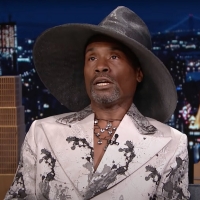 VIDEO: Billy Porter Talks POSE & His Powerful Hollywood Reporter Interview on THE TONIGHT SHOW
by Stage Tube - May 28, 2021

'I was the generation that was supposed to know better, and it happened anyway. It was 2007, the worst year of my life,' Porter told The Hollywood Reporter.
---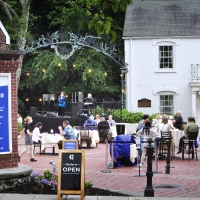 Paper Mill's Brookside Cabaret Returns This Summer With Susan Speidel and Joe Regan, Gavin Lee, Rema Webb & More
by Chloe Rabinowitz - May 27, 2021

Paper Mill has announced the return of its wildly popular Brookside Cabaret starting Wednesday, June 9. The outdoor series, which debuted last summer, features world-class performers and fine dining u...
---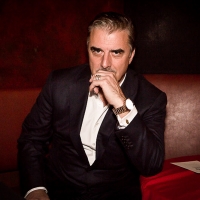 Chris Noth To Reprise Role Of Mr. Big In Max Original AND JUST LIKE THAT…
by Sarah Jae Leiber - May 26, 2021

Chris Noth will reprise the role of 'Mr. Big' in the Max Original series AND JUST LIKE THAT... This new chapter of the groundbreaking HBO series 'Sex and the City' follows 'Carrie' (Sarah Jessica Park...
---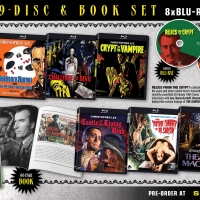 Severin Films Announces Summer 2021 Release Schedule
by Sarah Jae Leiber - May 26, 2021

Two years before the deranged genius of ROBOWAR and SHOCKING DARK, writer/director Bruno Mattei and co-writers Claudio Fragasso & Rossella Drudi borrowed from RAMBO: FIRST BLOOD PART II, MISSING IN AC...
---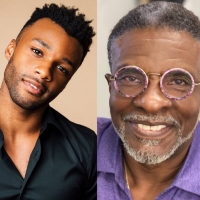 Breaking: Dyllón Burnside, Keith David, Luke James & More to Star in THOUGHTS OF A COLORED MAN; Opening on Broadway on October 31
by Chloe Rabinowitz - May 24, 2021

Today, producers Brian Moreland, Ron Simons, Diana DiMenna, Samira Wiley, Sheryl Lee Ralph, The Shubert Organization, and The Nederlander Organization announced complete casting for Thoughts of a Colo...
---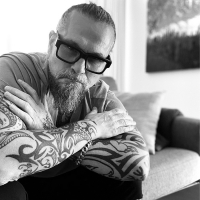 Listen: LITTLE KNOWN FACTS with Ilana Levine and Special Guest, Kurt Sutter
by Little Known Facts w/ Ilana Levine - May 24, 2021

Today's episode of Little Known Facts features Kurt Sutter. Kurt is a storyteller- that obligation has manifested into writing, producing, directing, and acting. Born and raised in the homogenous subu...
---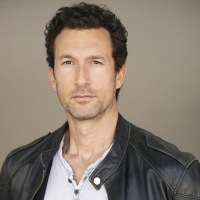 Meet the Stars of Stage Door: How Aaron Lazar Made a LIGHT IN THE PIAZZA Fan's Dreams Come True!
by Nicole Rosky - May 22, 2021

Today, we're getting to know Broadway favorite Aaron Lazar, with whom you can book a shoutout today!
---
ATX Television Festival Announces Final Season 10 Programming
by Sarah Jae Leiber - May 20, 2021

The series is created by Steve Conrad ('Perpetual Grace Ltd.'), who will join the all-star cast for a Q&A and first look at the series.  'Ultra City Smiths' premieres July 22 on AMC+. Additional panel...
---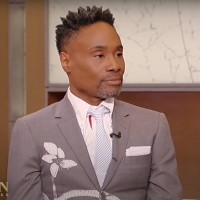 VIDEO: Billy Porter Gives First TV Interview Since Revealing HIV-Positive Diagnosis
by Stage Tube - May 19, 2021

During an exclusive sit-down with Tamron Hall, the Tony Award-winning actor pulls back the curtain on his 14-year HIV battle and the shocking 2007 diagnosis.
---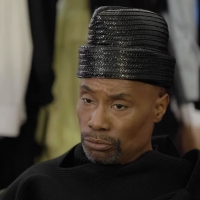 Billy Porter Reveals He Has Been HIV-Positive for 14 Years
by Nicole Rosky - May 19, 2021

He has lit up the stage and screen for the past three decades, but his journey hasn't always been smooth sailing. Tony and Emmy Award Winner Billy Porter just revealed in an intimate interview that he...
---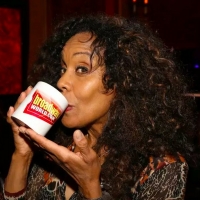 Wake Up With BWW 5/19: First Look at Ben Platt in the Upcoming DEAR EVAN HANSEN Film, and More!
by Stephi Wild - May 19, 2021

Today's top stories: Dear Evan Hansen film has released its first official trailer and production photos, Paper Mill announces upcoming season, pre-Broadway engagement announced for Paradise Square, a...
---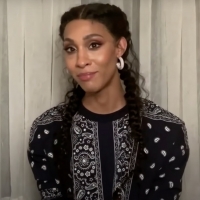 VIDEO: MJ Rodriguez Shares Who She'd Like to Play in the MCU!
by Stage Tube - May 18, 2021

MJ Rodriguez is known for her performance as Angel in the 2011 Off-Broadway revival of Rent, which won her the 2011 Clive Barnes Award.
---
Current Shows on FX
Latest FX Tweets
6/11 @ 3:00 AM

FXTV - Sürpriz bir son... 6. sezonu iple çekmeye başladım bile! #ThisIsUs sezon finaliyle bu akşam 21.30'da #FX'te! https://t.co/DbtkCfxuvL
Retweet | Reply | Original Link   
6/8 @ 5:00 AM

FXTV - Aramızda bunu yapan var mı? #Rebel yeni bölümüyle bu akşam 21.30'da #FX'te! https://t.co/x6gaBmSP0F https://t.co/6PhDgbF1iT
Retweet | Reply | Original Link   
6/7 @ 5:00 AM

FXTV - #WarOfTheWorlds yeni bölümünde neler olacak dersin? https://t.co/DNqxck6sRT
Retweet | Reply | Original Link   
6/6 @ 3:00 AM

FXTV - #WarOfTheWorlds yeni bölümü kaçırdın mı? Tekrar bölümünü bugün 17.40'ta #FX'te izleyebilir veya platformunun seç iz… https://t.co/7nI2ibL4m5
Retweet | Reply | Original Link   
6/4 @ 12:00 AM

FXTV - Hem zeki, hem becerikli. Favori karakteri Eugene olan el kaldırsın! https://t.co/5ITJPkWSw3
Retweet | Reply | Original Link   
6/3 @ 4:13 AM

FXTV - Uzaylıları daha yakından mı tanımak istiyorsun? 👽 #WarOfTheWorlds'ün sunduğu Dünya Dışı Varlıklar Kuşağı her Cumar… https://t.co/BceJmOtzL2
Retweet | Reply | Original Link   
6/3 @ 3:00 AM

FXTV - Her hikayenin iki yüzü var.... H. G. Wells'in bilim-kurgu klasiği #WarOfTheWorlds, ikinci sezonuyla #FX'te! https://t.co/tZ7a5guVxL
Retweet | Reply | Original Link   
6/3 @ 1:00 AM

FXTV - Geri sayım sona erdi! #WarOfTheWorlds yeni sezon ilk bölümüyle bu akşam 21.30'da #FX'te! 🥳 https://t.co/ov4w7GoQ8T
Retweet | Reply | Original Link   
6/2 @ 3:00 AM

FXTV - Favori çiftin hangisi? #HowIMetYourMother hafta içi her akşam 19.40'ta #FX'te! https://t.co/TcV1vUbzJD https://t.co/80kKJrDelY
Retweet | Reply | Original Link   
6/1 @ 6:28 AM

FXTV - Kimse güvende değil... #WarOfTheWorlds yeni sezonuyla 3 Haziran Perşembe #FX'te! Hazır mısın? https://t.co/YFdD1rTQnw
Retweet | Reply | Original Link   
6/1 @ 5:00 AM

FXTV - Ben: Hiç kimse umrumda değil. Rebel İzledikten Sonra Ben: Haklarınız için savaşacağım! https://t.co/x6gaBmBdC5 https://t.co/b0BLuubemz
Retweet | Reply | Original Link   
5/30 @ 4:00 AM

FXTV - Biz daha iyisini yapana kadar en iyi maraton bu! #TheWalkingDead, baştan izlemek isteyenler için tüm bölümleriyle… https://t.co/WmMUup1hYS
Retweet | Reply | Original Link   
5/27 @ 5:31 AM

FXTV - #TheWalkingDead 4. sezondan bu hapishane sahnesini hatırlayan var mı? 🥺 Nostalji yapmak isteyenler için #TWD 31 May… https://t.co/nOSNIwjzOt
Retweet | Reply | Original Link   
5/25 @ 4:00 AM

FXTV - Hala izlemedin mi? #Rebel yeni bölümüyle bu akşam 21.30'da #FX'te! Kaçıran ve tekrar izlemek isteyenler için bölü… https://t.co/NGRiVCztYp
Retweet | Reply | Original Link   
5/25 @ 3:00 AM

FXTV - Yaşı ilerledikçe Homer'ı daha iyi anlayanlar beğendi bile. https://t.co/YdLxlug9cb https://t.co/IW4h1ovSb9
Retweet | Reply | Original Link   
5/24 @ 4:51 AM

FXTV - #WarOfTheWorlds yeni sezona geri sayıma devam ederken tahminleri alalım! Ne dersin, sence Emily uzaylılardan biri… https://t.co/jR2iFbUmJZ
Retweet | Reply | Original Link   
5/23 @ 12:00 AM

FXTV - Carol bugün 56. yaşını kutluyor! Ona mutlu yıllar dile! 🎉🎁 https://t.co/DRyJAA2hQD
Retweet | Reply | Original Link   
5/21 @ 5:00 AM

FXTV - Kimler böyle? 👀 #ThisIsUs yeni bölümüyle bu akşam 21.30'da #FX'te! https://t.co/MYkQgBGjaT
Retweet | Reply | Original Link   
5/19 @ 5:00 AM

FXTV - #WarOfTheWorlds 2. sezonuyla 3 Haziran Perşembe 21.30'da sadece FX'te! https://t.co/LTjab1EHqg
Retweet | Reply | Original Link   
5/19 @ 10:55 PM

FXTV - 19 Mayıs Atatürk'ü Anma, Gençlik ve Spor Bayramı kutlu olsun! https://t.co/6cVwpcNjdI
Retweet | Reply | Original Link