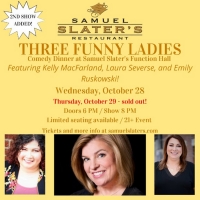 Samuel Slater's Restaurant To Host THREE FUNNY LADIES Comedy Dinners
October 19, 2020

Samuel Slater's Restaurant announced that it will host Three Funny Ladies, socially distanced limited capacity comedy dinners, featuring Kelly MacFarland, Laura Severse and Emily Ruskowski, on Wednesd...
---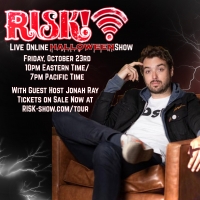 RISK! Announces Lineup for Halloween-Themed Livestream Hosted by Jonah Ray
October 15, 2020

The team behind RISK!, the live storytelling show and podcast where people tell true stories they never thought they'd dare to share in public, have announced the lineup for their annual Halloween-the...
---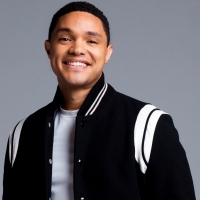 UMS Announces Special Virtual Event With Trevor Noah
October 14, 2020

The University Musical Society, in partnership with the University of Michigan Gerald R. Ford School of Public Policy and the Democracy & Debate Theme Semester has announced that Daily Show star Trevo...
---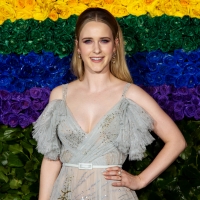 Amazon Prime Video Says Goodbye and Good Riddance to 2020 with YEARLY DEPARTED
October 14, 2020

Amazon Prime Video will say so long to 2020 with the new comedy special Yearly Departed, a comedic memorial for a year that somehow still isn't over yet.
---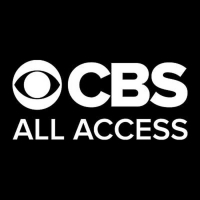 CBS All Access Announces TEXAS 6 Docuseries to Premiere Thursday, Nov. 26
October 14, 2020

CBS All Access, ViacomCBS' digital subscription video on-demand and live streaming service, today announced a new original series order for TEXAS 6, a docuseries from Jared Christopher ('Titletown, TX...
---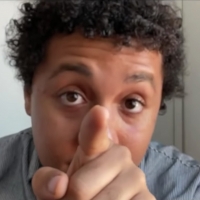 VIDEO: Jaboukie Young-White Talks About Poll Worker Shortages on THE DAILY SHOW
by Stage Tube - October 14, 2020

What happens if the U.S. doesn't have enough poll workers? Jaboukie Young-White learns how a poll worker shortage could affect the outcome of the election.
---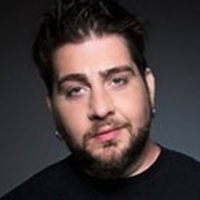 Big Jay Oakerson Comes to Comedy Works South At The Landmark
October 13, 2020

Comedy Works announces that Big Jay Oakerson will perform at Comedy Works South at the Landmark:
---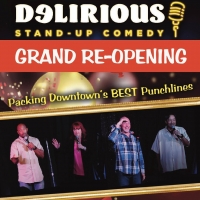 Don Barnhart, Kathleen Dunbar and Brandon James Return to Delirious Comedy Club
October 12, 2020

Downtown Grand Hotel & Casino will pioneer the return of live, ticketed entertainment in Downtown Las Vegas with the reopening of the Delirious Comedy Club on Oct. 15.
---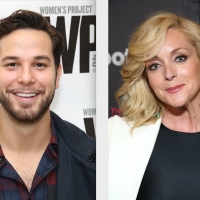 Scoop: Jane Krakowski, Skylar Astin Will Appear on MATCH GAME on ABC - Thursday, October 29, 2020
by TV Scoop - October 12, 2020

Find out what's happening on Jane Krakowski, Skylar Astin Will Appear on MATCH GAME and if it's a new episode, airing on ABC on Thursday, October 29, 2020!
---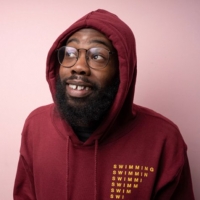 Showtime Orders New Comedy Series FLATBUSH MISDEMEANORS
October 12, 2020

SHOWTIME has made a straight-to-series order for 10 episodes of the new half-hour comedy FLATBUSH MISDEMEANORS, created and written by Kevin Iso and Dan Perlman, who will both star.
---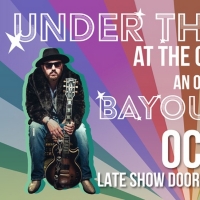 The Bayou Bandits Will Perform as Part of the Orpheum Theater's Under the Stars Series
October 12, 2020

The Orpheum Theater will present Under the Stars at The Orpheum Theater featuring The Bayou Bandits.
---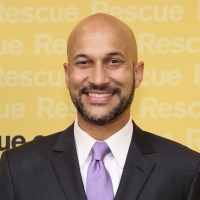 Keegan-Michael Key Leads Blumhouse Horror Podcast
October 12, 2020

Keegan-Michael Key has joined the cast of 'Aaron Mahnkea??s 13 Days of Halloween,' a new horror podcast from Blumhouse Television, iHeartMedia, and Aaron Mahnke.
---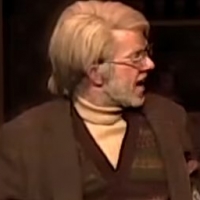 VIDEO: On This Day, October 10- Nick Kroll and John Mulaney Bring OH, HELLO! to Broadway!
October 10, 2020

At long last, Nick Kroll and John Mulaney's wildly popular alter egos, Gil Faizon and George St. Geegland, have made their debuts on The Great White Way in their acclaimed masterpiece, Oh, Hello on Br...
---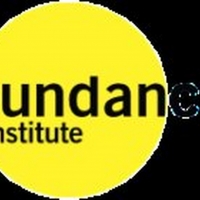 Sundance Institute Names 12 Fellows For Reimagined Episodic Lab: Pilot To Series
October 09, 2020

Sundance Institute announced today the 12 fellows chosen to participate in its first-ever Episodic: Pilot to Series Lab, designed as an immersive two-part experience hosted on Sundance Collab, where s...
---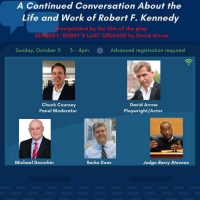 Playhouse On Park Will Host A Virtual Panel About The Life And Work Of Robert F. Kennedy
October 09, 2020

Playhouse on Park's 12th Main Stage Season opened with the film of the play KENNEDY: BOBBY'S LAST CRUSADE by David Arrow. This panel discussion is a continued conversation about the life and work of R...
---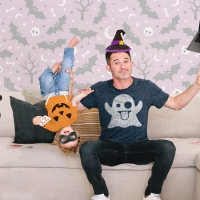 NJPAC Presents JUSTIN WILLMAN MAGIC FOR HUMANS
October 09, 2020

For HALLOWEEN weekend Justin has created a BRAND-NEW show packed with more tricks and treats than you can imagine. Plus, there will be a COSTUME CONTEST, so dress appropriately. It's going to be a spo...
---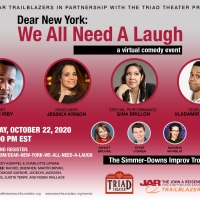 Jessica Kirson to Headline DEAR NEW YORK: WE NEED A LAUGH
October 07, 2020

The John A. Reisenbach Foundation (JAR), an organization dedicated to rebuilding a better and safer New York, is partnering with the Upper West Side's storied Triad Theatre to livestream a 90-minute v...
---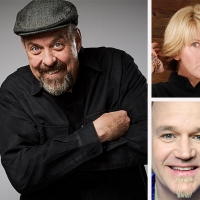 Portsmouth Music Hall Presents HALFWAY TO SAINT PATRICK'S DAY COMEDY AND DANCE SPECTACULAR
October 07, 2020

If you feel that you are owed a Saint Patrick's Day and some belly laughs from 2020 then the best place to be on October 24 is the Music Hall to celebrate with Celtic step dancing, music, and hilariou...
---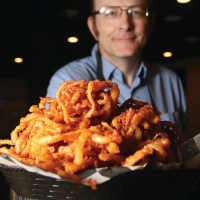 New Documentary THE RINGMASTER Out Today
October 07, 2020

1091 Pictures presents a new documentary from the mind of Zachary Capp of Capp Bros. Productions, THE RINGMASTER.
---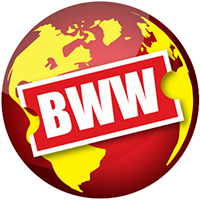 Chicago Show TALKIN' FUNNY Throws Some Serious Money On The Table
October 06, 2020

For the last 26 weeks, the live streaming revival of a cult classic Chicago CAN-TV call-in show has been courting some serious guests.
---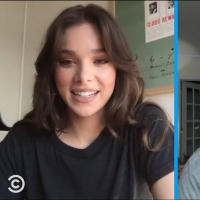 VIDEO: Hailee Steinfeld Reads Iconic Movie Lines with a Mouthful of Ice
by Stage Tube - October 06, 2020

Hailee Steinfeld cold reads iconic movie lines with ice in her mouth, plays Would You Rather and selects members for her Quaranteam.
---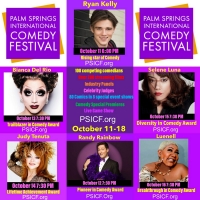 Palm Springs International Comedy Festival Launches Virtually
October 06, 2020

Palm Springs International Comedy Festival launches on October 11 with over 200 streaming films, over 180 comedians, over 75 celebrities.
---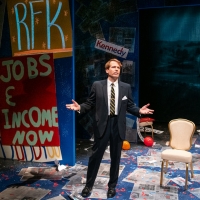 Playhouse On Park Has Extended KENNEDY: BOBBY'S LAST CRUSADE Through October 11
October 05, 2020

Playhouse on Park's 12th Main Stage Season opened with KENNEDY: BOBBY'S LAST CRUSADE by David Arrow. The play was produced and filmed at the Theatre at St. Clements in NYC for Playhouse on Park audien...
---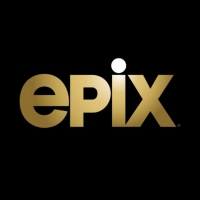 Epix Greenlights FIASCO to Series
October 05, 2020

In Fiasco, Leon Neyfakh will transport listeners into the day-to-day reality of our country's most pivotal historical events.
---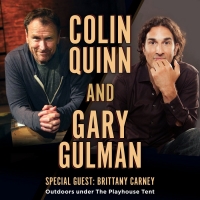 Colin Quinn And Gary Gulman Team Up for Two Outdoor Shows At The Ridgefield Playhouse
October 02, 2020

Live Comedy is back at The Ridgefield Playhouse! For anyone who needs a night out with lots of laughs, the Barts Tree Service Comedy Series has exactly what you need!
---