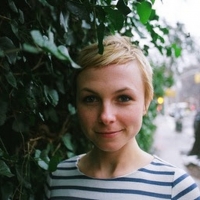 Kat Edmonson Selected for NPR Morning Edition's Song Project
March 03, 2021

Song Project calls on artists to write an original song inspired by this unique moment in American history, touching of themes of the ongoing COVID pandemic and other prominent current events.
---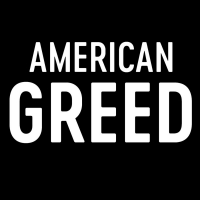 Season 14 of CNBC's AMERICAN GREED Premieres Monday, January 18
January 11, 2021

CNBC's longest-running primetime original series American Greed is back for Season 14 on Monday, January 18 at 10pm ET/PT. The award-winning series, narrated by Stacy Keach, follows the money through ...
---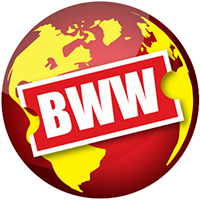 West Side Comedy Club and F Comedy Club Present RECKLESS MOUTHS
December 15, 2020

On December 19th, 2020 Westside Comedy Club and FComedy present "Reckless Mouths," an opinionated Zoom (Stand Up) Comedy show starring Felicia Madison, Hollie Harper, Jocelyn Chia, and Dhaya Lakshmina...
---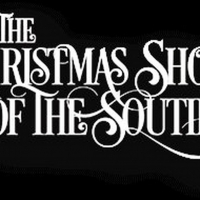 Celebrate the Season with THE CHRISTMAS SHOW OF THE SOUTH
December 14, 2020

The Carolina Opry Christmas Special, often called "The Christmas Show of the South," will open its 35thth season of enchanting holiday performances on November 2. Gilmore works for months to create an...
---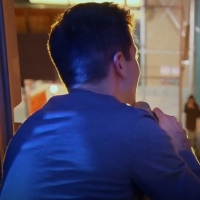 BWW TV: Matt Doyle, Ali Ewoldt, and More Talk Shutdown Hustles with CNBC
by BroadwayWorld TV - December 11, 2020

Broadway stars discuss their experiences making ends meet throughout the shutdown with "The News with Shepard Smith" tonight on CNBC.
---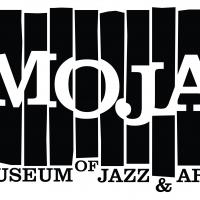 Museum Of Jazz And Art Announces Executive Leadership Appointments
December 09, 2020

As momentum grows in the creation of the Museum of Jazz and Art (MoJA), the institution's Founder and Chief Executive Officer, David Allen, announced today that the organization has appointed Terry St...
---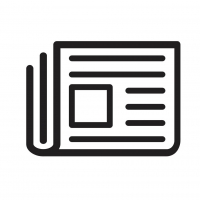 New York Will Receive 170,000 Doses of the Pfizer COVID-19 Vaccine By December 15
December 03, 2020

Gov. Andrew Cuomo announced in a press conference on Wednesday that New York expects to receive 170,000 doses of the Pfizer COVID-19 vaccine by December 15.
---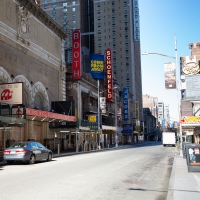 VIDEO: When Might Broadway Return? Fauci Thinks We Could 'Approach Normal' by Late Summer
by Stage Tube - December 02, 2020

While hope for the release of the COVID-19 vaccine continues to spread, Doctor Anthony Fauci is looking ahead to the impact it can have on New York City, and more specifically, the future of Broadway....
---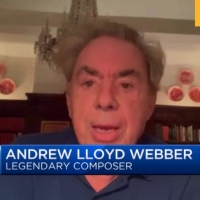 Andrew Lloyd Webber Says He Feels 'Very Optimistic' About the Return of Broadway Theaters
November 27, 2020

Legendary composer Andrew Lloyd Webber joined 'Closing Bell' on CNBC to discuss his outlook for Broadway theaters and entertainment.
---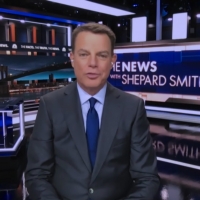 VIDEO: Shepard Smith Talks About Returning to Work on LATE NIGHT WITH SETH MEYERS
by Stage Tube - October 30, 2020

Shepard Smith explains the challenges of launching his new CNBC show The News with Shepard Smith during a pandemic, reveals why he decided to leave Fox News and gives his prediction on which states to...
---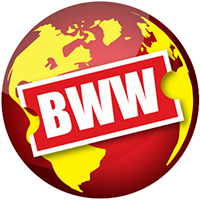 The Paley Center Announces New Impact Program: The Role Of Media In Economic Equality
October 29, 2020

The Paley Center for Media today announced the latest program in its acclaimed PaleyIMPACT series: The Role of Media in Economic Equality. Verizon is an official sponsor of this program, which will be...
---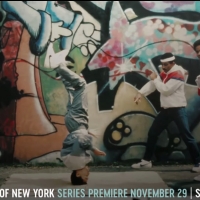 CNBC Primetime Presents Limited Series Event EMPIRES OF NEW YORK
October 26, 2020

CNBC Primetime today announced the highly-anticipated limited series event, 'Empires of New York', premiering Sunday, November 29th at 8PM ET.
---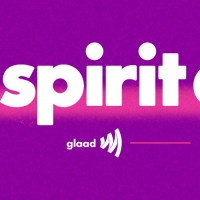 GLAAD's Spirit Day Sends United Message of Support and Acceptance to LGBTQ Youth
October 15, 2020

GLAAD, the world's largest lesbian, gay, bisexual, transgender, and queer (LGBTQ) media advocacy organization, announced participants wearing purple or going purple online today for Spirit Day in a un...
---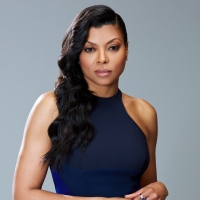 Facebook Watch Greenlights PEACE OF MIND WITH TARAJI
October 05, 2020

Facebook Watch has greenlit Peace of Mind with Taraji (WT), a talk show centered on mental wellness with Taraji P. Henson.
---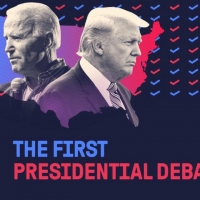 TuneIn Offers Live Audio Stream of First Presidential Debate of 2020
September 24, 2020

TuneIn offers a live audio stream of the first presidential debate of 2020 between Democratic nominee Joe Biden and President Donald Trump via a The 2020 Election channel experience on Tuesday, Septem...
---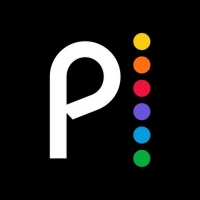 Peacock Now Available on the Roku Platform
September 21, 2020

Peacock and Roku, Inc. (Nasdaq: ROKU) today announced the Peacock app is now available nationwide
---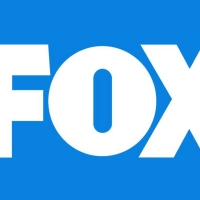 Jay Leno Will Host New Revival of YOU BET YOUR LIFE
September 09, 2020

FOX Television Stations has announced the return of 'You Bet Your Life,' set to debut in Fall 2021.
---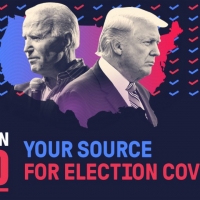 TuneIn Ramps-Up 'The 2020 Election' Channel Experience
September 02, 2020

With the 2020 Election just 60 days away, TuneIn ramps up "The 2020 Election" channel experience, announces its plan to observe Election Day as a corporate holiday, and makes voter registration availa...
---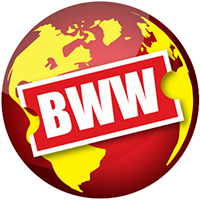 CNBC's THE NEWS WITH SHEPARD SMITH Will Premiere Wednesday, September 30
August 24, 2020

CNBC, First in Business Worldwide, today announced The News with Shepard Smith will premiere on Wednesday, September 30th at 7pm ET.
---
CNBC'S 'THE PATH FORWARD: RACE AND OPPORTUNITY IN AMERICA' WILL AIR LIVE, TUESDAY, 9/8 AT 7PM ET
August 18, 2020
---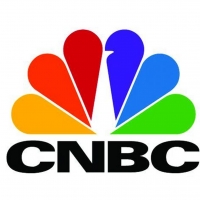 CNBC Announces Updates to Programming Schedule For The Weeks of August 31 and September 8
August 15, 2020

CNBC has announced updates to its programming schedule for the weeks of August 31 and September 7. The scheduling includes new episodes of Jay Leno's Garage.
---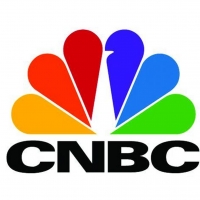 CNBC Will Air THE PATH FORWARD: RACE AND OPPORTUNITY IN AMERICA
August 15, 2020

CNBC is set to air THE PATH FORWARD: RACE AND OPPORTUNITY IN AMERICA.
---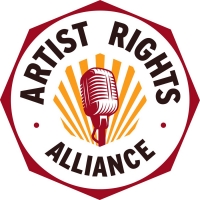 Artist Rights Alliance Challenges Bezos On Twitch Royalties
August 10, 2020

The Artist Rights Alliance, an artist-run, nonprofit fighting for songwriters and musicians in the modern music economy, released a letter sent today to Amazon Founder and CEO Jeff Bezos following up ...
---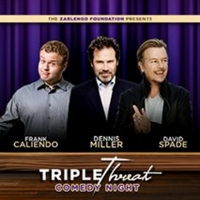 TRIPLE THREAT COMEDY NIGHT Featuring Frank Caliendo, Dennis Miller and David Spade Rescheduled
July 13, 2020

Triple Threat Comedy Night with FRANK CALIENDO, DENNIS MILLER & DAVID SPADE at Bellco Theatre originally scheduled for Saturday, September 12, 2020 has been rescheduled to Saturday, March 13, 2021.
---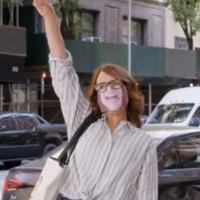 VIDEO: Tina Fey Masks Up for A Special 30 ROCK Reunion on NBC
by Stage Tube - July 10, 2020

Mean Girls creator, Tina Fey is bringing her iconic comedy 30 Rock to NBC for a special one night only event.
---
Current Shows on CNBC