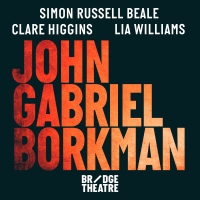 Casting Update Announced For JOHN GABRIEL BORKMAN at The Bridge Theatre Starring Simon Russell Beale
by Stephi Wild - June 24, 2022

Simon Russell Beale plays the title role in Henrik Ibsen's John Gabriel Borkman, in a new version by Lucinda Coxon. Joining him are Clare Higgins as Gunhild Borkman and Lia Williams as Ella Rentheim. ...
---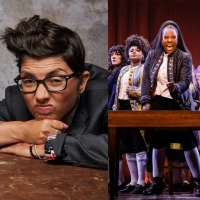 World Premiere of A TRANSPARENT MUSICAL, 1776 National Tour & More Announced for Center Theatre Group 2022-2023 Season
by Chloe Rabinowitz - June 23, 2022

Programming has been announced for the 2022/2023 season at the Ahmanson Theatre and Mark Taper Forum. Find out all of the shows in the season, how to get tickets & more. 
---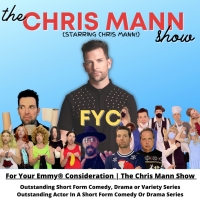 Chris Mann's THE CHRIS MANN SHOW Listed For Your Emmy Consideration
by Michael Major - June 23, 2022

Fresh off his Lincoln Center performance for Lin Manuel Miranda, himself, Mann's FYC campaign is gaining traction among his loyal fans.  His critically-acclaimed parody series, "The Chris Mann Show," ...
---
The Philly POPS Returns To Independence Mall On July 3 With POPS ON INDEPENDENCE
by A.A. Cristi - June 22, 2022

The Philly POPS continues its 44-year Independence Week tradition with POPS on Independence at Independence Mall on July 3, 2022, at 7 p.m.
---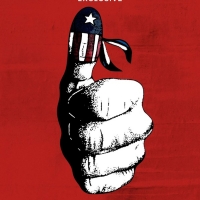 Paramount+ to Debut New Don McLean Documentary
by Michael Major - June 22, 2022

With a narrative running deeper than a catchy tune and cryptic verses, "American Pie" is a musical phenomenon woven deep into the history of American culture, entertaining audiences around the world f...
---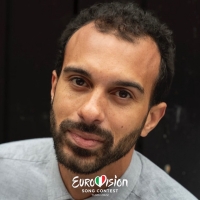 Interview: Director Matthew Xia on the surprise of judging Eurovision and his future projects
by Emma Watkins - June 22, 2022

When theatre director, DJ and composer Matthew Xia was approached to be on the UK's jury for the Eurovision Song Contest this year, nobody was more surprised than him. We caught up with him to chat ab...
---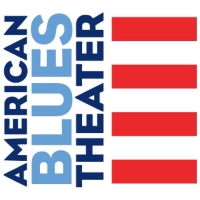 American Blues Theater to Present Reading of 17 MINUTES by Scott Organ
by Chloe Rabinowitz - June 21, 2022

American Blues Theater, under the continued leadership of Artistic Director Gwendolyn Whiteside, will present a live, online reading of 17 MINUTES by Scott Organ, directed by Michael Cotey as part of ...
---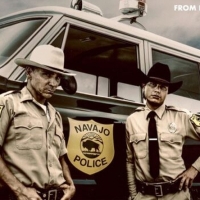 DARK WINDS Renewed for a Second Season on AMC/AMC+
by Michael Major - June 21, 2022

Produced by AMC Studios, the six-episode second season will arrive on AMC+ and AMC next year. The season one premiere on June 12 attracted an audience of 2.2 million viewers on AMC in Nielsen live+3 r...
---
Eszter Balint And Stew to Present 2nd Performance Of I HATE MEMORY - An Anti-Musical at Joe's Pub
by Chloe Rabinowitz - June 20, 2022

I Hate Memory, an anti-musical co-starring the streets of New York and the late 20th century, will have its second performance at Joe's Pub on Friday, July 8 at 9:30PM, part of an ongoing bi-monthly s...
---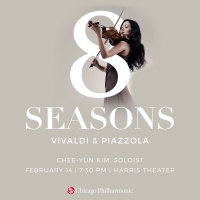 Chicago Philharmonic Announces 2022-23 Season
by Chloe Rabinowitz - June 20, 2022

Chicago Philharmonic has announced its 22/23 Symphonic Season on the heels of a thrilling 21/22 Season, ending with the sold-out Chicago Premiere of Marvel Studios' Black Panther in Concert.
---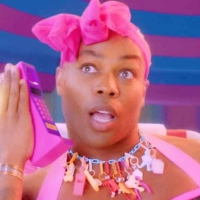 VIDEO: Todrick Hall Unveils Retro Pop 'Sorry Barbie' Music Video
by Michael Major - June 15, 2022

The sassy summer bop comes to life in Todrick's reimagination of a Barbie World where he is the central character who runs off with dreamboat Ken. Fans of Todrick's whimsical visuals, like 'Raining Fe...
---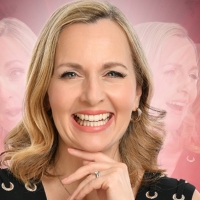 EDINBURGH 2022: Pick of the Programme- Cabaret
by Natalie O'Donoghue - June 14, 2022

BWW reviewer Natalie O'Donoghue selects her top Cabaret highlights in the 2022 Edinburgh Festival Fringe programme.
---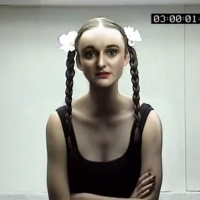 EDINBURGH 2022: Pick of the Programme- Free Fringe
by Natalie O'Donoghue - June 13, 2022

BWW reviewer Natalie O'Donoghue lists her top picks from the Edinburgh Festival Fringe free Fringe programme.
---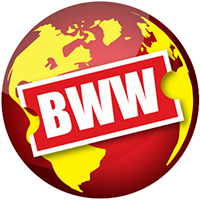 THE BIT-PLAYERS Comes to Southwark Playhouse in September
by Stephi Wild - June 10, 2022

A group of actors – the Bit-Players of the title – decide it's time they got the recognition they've always deserved, and the roles they were born to play. But in taking radical action to realise thei...
---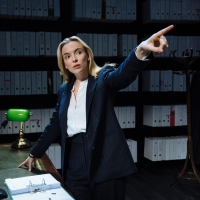 'Killing Eve' Star Jodie Comer Will Make Broadway Debut in PRIMA FACIE
by Nicole Rosky - June 09, 2022

Killing Eve star Jodie Comer is coming to Broadway! The Emmy and BAFTA winner will make her Broadway debut in Prima Facie, a new play by Suzie Miller, directed by Justin Martin.
---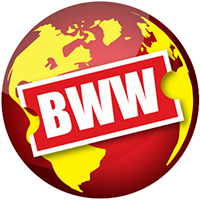 London Comedy Allstars Announced For the Underbelly Festival
by Stephi Wild - June 09, 2022

Underbelly Festival in partnership with British Comedy Guide has announced the line-up for London Comedy Allstars at Cavendish Square every Friday night. London Comedy Allstars is your one-stop shop f...
---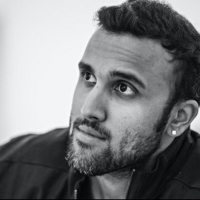 Award-Winning Vocalist, Aditya Prakash Returns To Segerstrom Center For The Arts
by A.A. Cristi - June 06, 2022

Award winning vocalist Aditya Prakash will return to Segerstrom Center for the Arts on July 31, 2022, bringing his unique musical and cultural emulsion to the Samueli stage. Known for his powerful and...
---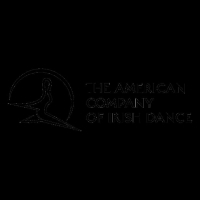 The American Company Of Irish Dance Announces AISLING
by A.A. Cristi - June 06, 2022

The American Company of Irish Dance will present a brand-new entertainment experience with the world premiere of its new show Aisling (ash-ling). This is Irish dance as never before seen as it will be...
---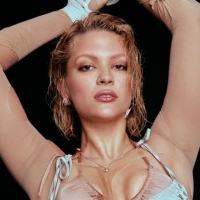 Tove Styrke Releases New Album 'Hard'
by Michael Major - June 06, 2022

The new album is made with producers/co-writers like Elvira Anderfjärd (a Max Martin protégé known for her work with Taylor Swift and Ed Sheeran), Jakob Jerlström (Lorde, MARINA), Oscar Scheller (Ashn...
---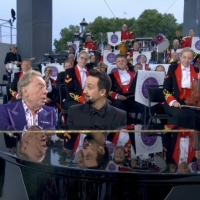 VIDEO: Watch Andrew Lloyd Webber & Lin-Manuel Miranda Pay Tribute to the Queen
by Robert Diamond - June 04, 2022

Here, Andrew Lloyd Webber and Lin-Manuel Miranda kick off a musicals selection, as only they can. Watch the video of the two icons singing together here!
---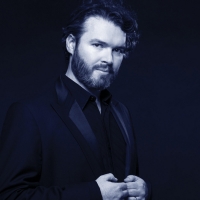 West End, Hollywood, and Nashville Talent to Take the Feinstein's Nikko Stage with GOLDENHAIR
by Marissa Tomeo - June 04, 2022

On the occasion of the 100th anniversary of the publication of James Joyce's Ulysses, Goldenhair-an eclectic musical celebration-comes to Feinstein's at the Nikko for one night only, featuring talent ...
---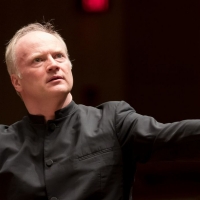 Noseda Extends With National Symphony Orchestra Through 2027
by Stephi Wild - June 03, 2022

Today, the National Symphony Orchestra (NSO) announced it has extended Gianandrea Noseda's contract as Music Director for an additional two seasons, through the 2026–2027 season, his tenth at the helm...
---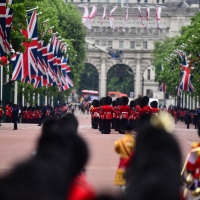 How to Watch The Queen's Platinum Jubilee in the U.S.
by Stephi Wild - June 01, 2022

Looking to watch the shows performing at the Queen's Jubilee in the UK? Check out our guide to the celebrations.
---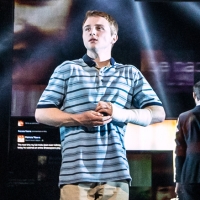 DEAR EVAN HANSEN West End Run to Conclude This Autumn
by A.A. Cristi - May 27, 2022

The critically acclaimed, Olivier Award-winning Best New Musical Dear Evan Hansen will celebrate its final London performance at the Noël Coward Theatre on 22 October 2022, three years after its West ...
---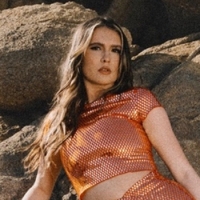 Mimi Webb Releases New Single 'Goodbye'
by Michael Major - May 26, 2022

Next up, Webb will embark on her first-ever full-scale headline tour across North America. Mimi's solo tour kicks off on September 22 in Vancouver, BC at Fortune Sound Club. She will be visiting major...
---
Current Shows on BBC-AMERICA
Latest BBC-AMERICA Tweets
6/22 @ 1:15 PM

BBCAMERICA - Some cuteness to get you through the rest of the week. #DynastiesII https://t.co/SA4yb82iF3
Retweet | Reply | Original Link   
6/22 @ 12:30 PM

BBCAMERICA - Maghogho has to act to save her pups. Catch up on #DynastiesII at https://t.co/uVw0nE8neu or on @AMCPlus. https://t.co/tn0wEv6o9e
Retweet | Reply | Original Link   
6/21 @ 10:30 AM

BBCAMERICA - What will happen to Nina and Tyler this season? Find out as #TheSplit returns June 27th at 11pm on BBC America. https://t.co/rZgxq2qZAu
Retweet | Reply | Original Link   
6/21 @ 6:40 AM

BBCAMERICA - How it feels to watch #DynastiesII with the family. Catch up now at https://t.co/uVw0nDQLPU or on @AMCPlus. https://t.co/ZaOQLG6n2Y
Retweet | Reply | Original Link   
6/20 @ 7:50 AM

BBCAMERICA - All they need is each other. Catch up on #DynastiesII at https://t.co/uVw0nE8neu or on @AMCPlus. https://t.co/YuSRHdpmB7
Retweet | Reply | Original Link   
6/19 @ 8:43 AM

BBCAMERICA - Losing James Bond has to be rough. Watch an all new #TenPercent tonight at midnight on BBC America. https://t.co/zHPe1e6Z0q
Retweet | Reply | Original Link   
6/18 @ 6:50 AM

BBCAMERICA - The type of serenity we could all use. Watch #DynastiesII tonight at 8pm on BBC America. https://t.co/qDOIWAphhY
Retweet | Reply | Original Link   
6/17 @ 7:30 AM

BBCAMERICA - Who doesn't want to be in a meerkat family? Watch #DynastiesII tomorrow at 8pm on BBC America. https://t.co/jnlNIO8CoD
Retweet | Reply | Original Link   
6/16 @ 8:00 AM

BBCAMERICA - We'll need the correct answer on our desk before the weekend. Watch #OfficeSpace tonight at 8pm on BBC America. https://t.co/Y7AtNTYyH5
Retweet | Reply | Original Link   
6/15 @ 9:30 AM

BBCAMERICA - Is there still hope for Hannah and Nathan? The final season of #TheSplit premieres June 27th at 11pm on BBC Ameri… https://t.co/InqSRoDsli
Retweet | Reply | Original Link   
6/15 @ 7:00 AM

BBCAMERICA - Suma doesn't like to share. Catch up on #DynastiesII now at https://t.co/uVw0nE8neu or on @AMCPlus. https://t.co/c7lqi04L2u
Retweet | Reply | Original Link   
6/14 @ 10:00 AM

BBCAMERICA - Disgusting. Watch #RobinHoodMenInTights today at 4pm & 11:30pm on BBC America. https://t.co/bF3TDPXlNL
Retweet | Reply | Original Link   
6/14 @ 7:38 AM

BBCAMERICA - Hungry for more nature? Catch up on #DynastiesII at https://t.co/uVw0nDQLPU or on @AMCPlus. https://t.co/VyO3cclhki
Retweet | Reply | Original Link   
6/13 @ 8:00 AM

BBCAMERICA - Say yes to life. Don't miss the final season of the critically acclaimed, emotionally charged family drama,… https://t.co/63TNQTUz9O
Retweet | Reply | Original Link   
6/12 @ 9:45 AM

BBCAMERICA - Stop trying to make a Meganaissance happen. Watch a new #TenPercent tonight at midnight on BBC America. https://t.co/AqPbwDjnNq
Retweet | Reply | Original Link   
6/12 @ 6:00 AM

BBCAMERICA - A marathon so good it should be illegal. Watch the #DayOfCrime marathon all day today on BBC America. https://t.co/bY1Ua5gV16
Retweet | Reply | Original Link   
6/11 @ 9:30 AM

BBCAMERICA - Love comes and goes, but family is forever. The critically acclaimed, emotionally charged family drama, #TheSplit… https://t.co/SywO6Foa7I
Retweet | Reply | Original Link   
6/11 @ 8:36 AM

BBCAMERICA - This hyena clan is at a crossroads. Watch #DynastiesII tonight at 8pm on BBC America. https://t.co/AxfzXIz6Xa
Retweet | Reply | Original Link   
6/10 @ 8:55 AM

BBCAMERICA - Will Suma keep her crown? Watch #DynastiesII tomorrow at 8pm on BBC America. https://t.co/qAGH3zxC8t
Retweet | Reply | Original Link