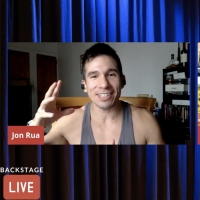 VIDEO: Jon Rua Visits Backstage with Richard Ridge- Watch Now!
by Backstage With Richard Ridge - October 10, 2021

Today Richard chats with Broadway favorite Jon Rua, who has kept hard at work over the past year and a half creating incredible dance content for the world to enjoy. You can check out his work on his ...
---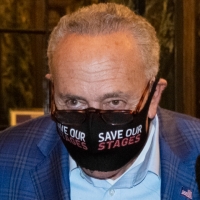 Photos: CAROLINE, OR CHANGE Welcomes Senate Majority Leader Chuck Schumer for Its First Preview
by Team BWW - October 08, 2021

The new Broadway production of the Tony Award nominated and Olivier Award-winning musical Caroline, or Change, began previews, tonight at Studio 54. Senate Majority Leader Chuck Schumer was in attenda...
---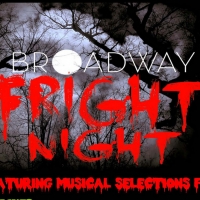 Thrive Alliance Present BROADWAY FRIGHT NIGHT
by A.A. Cristi - October 08, 2021

Thrive Alliance will present BROADWAY FRIGHT NIGHT, a Halloween celebration of songs from Broadway and Off-Broadway musicals with supernatural, horror, sci-fi, mythological and magical themes.
---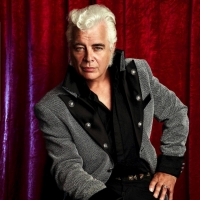 Austin's Premier Live Jazz Venue Parker Jazz Club Announces October Programming, Including Roaring '20s Halloween Weekend
by A.A. Cristi - October 08, 2021

Austin's premier live jazz venue Parker Jazz Club is excited to share its October calendar and upcoming programming for fall 2021. Highlights include the Marcos Varela Quartet on Oct. 12 during Parker...
---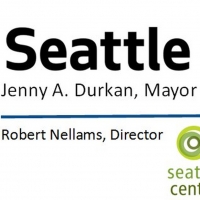 Seattle Center Readies The Grounds For The Opening Of Climate Pledge Arena
by A.A. Cristi - October 08, 2021

As Climate Pledge Arena prepares to open the world's most sustainable arena and many resident arts and cultural organizations return to in-person events, Seattle Center has quietly upgraded campus ame...
---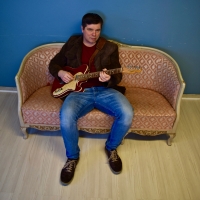 Tom Tikka Releases New Single 'With Eyes Closed'
by A.A. Cristi - October 08, 2021

On October 8th, 2021, the Finnish pop singer-songwriter releases 'With Eyes Closed' from his critically acclaimed album, 'This Is My Happy Face.
---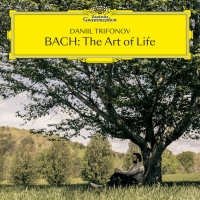 Out Today: Pianist Daniil Trifonov Releases Bach: The Art Of Life On Deutsche Grammophon
by A.A. Cristi - October 08, 2021

Grammy Award-winning pianist Daniil Trifonov, recently announced as OPUS KLASSIK 2021 Instrumentalist of the Year, today releases his new Deutsche Grammophon solo recording, Bach – The Art of Life. Ce...
---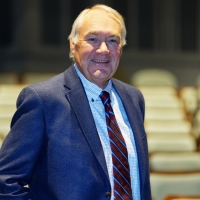 Broadway Grand Rapids Executive Director Mike Lloyd Stepping Down
by A.A. Cristi - October 08, 2021

Mike Lloyd, Executive Director of Broadway Grand Rapids will retire December 31, 2021. He will have served exactly 12 years. Calling it "the perfect moment for new leadership," Lloyd said, January mar...
---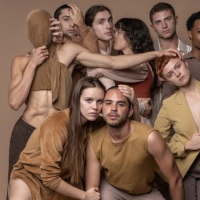 Wallis Annenberg Center for the Performing Arts Presents ATE9
by A.A. Cristi - October 08, 2021

Ate9 Dance Company returns to The Wallis with the world premiere of the feature-length work Joy, a humorous and poignant reflection on human habits and addictions, November 4, 5 and 6, 2021, 7:30 pm, ...
---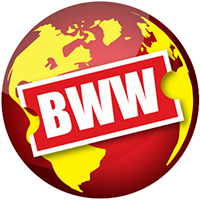 San Francisco International Arts Festival Announces Online Performances
by A.A. Cristi - October 08, 2021

Audiences who are interested in attending the San Francisco International Arts Festival's diverse and innovative programming, but who don't have the time, energy, or resources to get to Fort Mason now...
---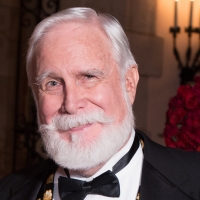 Palm Beach Symphony To Honor Late Board President In Upcoming Season
by A.A. Cristi - October 08, 2021

Palm Beach Symphony's late board president Dale Archer McNulty was integral in transforming the non-profit into one of the area's top cultural institutions and positioning it to become one of the nati...
---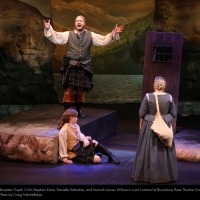 BWW Review: LOCH LOMOND at Broadway Rose
by Krista Garver - October 08, 2021

Set in during the Jacobite uprisings of 1745, LOCH LOMOND, which is currently having its world premiere at Broadway Rose, is at once a sweeping musical about desire (for independence, for glory, for l...
---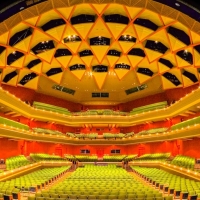 Songwriting Workshops Build Strength and Resilience Through Music
by A.A. Cristi - October 08, 2021

In a partnership with Cook Inlet Housing Authority and Anchorage Concert Association, Alaskan singer-songwriter Rosie Rush brings a series of songwriting workshops to The Nave. This program will focus...
---
Bridgehampton Chamber Music Inaugurates Fall Series BCM AUTUMN
by A.A. Cristi - October 08, 2021

Continuing its momentum from a successful summer festival of in-person performances, Bridgehampton Chamber Music inaugurates its first fall series, BCM Autumn, that continues the 37-year-old organizat...
---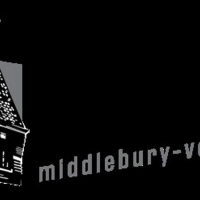 Vermont Film Premiere of UNDERDOG Screens at Town Hall Theater
by A.A. Cristi - October 08, 2021

The Vermont film premiere of Underdog screens at Town Hall Theater on Saturday, November 6. The film, created by Middlebury College alum Tommy Hyde, profiles the curiously optimistic tale of Doug Butl...
---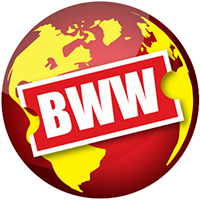 Catalyst Quartet Announced at Segerstrom Center For The Arts
by A.A. Cristi - October 08, 2021

Segerstrom Center for the Arts presents GRAMMY Award-winning Catalyst Quartet on Saturday, October 30 at 8:00 pm at Samueli Theater. 
---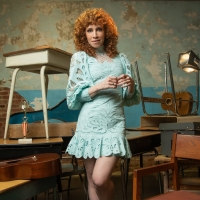 Lindsay Nicole Chambers Announced At The Green Room 42
by A.A. Cristi - October 08, 2021

On Friday, October 15th, Lindsay Nicole Chambers will bring 'This Is The Chord, This Is the Note' to The Green Room 42. Tickets are available at The Green Room 42 website, https://thegreenroom42.venue...
---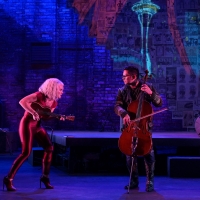 Photos: TheatreWorks Launches 51st Season With Comic Book-infused Musical LIZARD BOY
by A.A. Cristi - October 08, 2021

TheatreWorks Silicon Valley returns to in-person performances, launching its 51st season with the new indie folk-rock musical Lizard Boy. A cast of three exceptionally talented actor/singer/musicians ...
---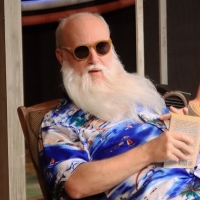 BWW Review: DARWIN IN MALIBU at Main Street Theater
by Brett Cullum - October 08, 2021

The show never gets to where it promises to go in the setup, but thanks to a great cast and a gung-ho production team it does entertain.  DARWIN IN MALIBU works great as a light comedy, and it lets th...
---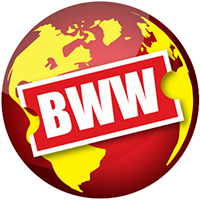 DACAMERA Presents Violinist Christian Tetzlaff In An All-Bach Recital
by A.A. Cristi - October 08, 2021

DACAMERA, a Houston-based presenter of chamber music and jazz concerts, continues its 2021–22 chamber music series with Pure Genius: Solo Bach, a recital by Christian Tetzlaff at Stude Concert Hall, R...
---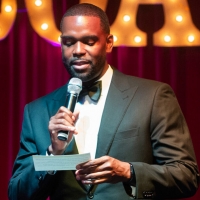 ON BROADWAY GALA Raises $250K With Stunning Speed Painting, Entertainment, More
by A.A. Cristi - October 08, 2021

Diablo Regional Arts Association's annual On Broadway Gala returned this year to mark the official reopening of the Lesher Center for the Arts. Leaders in the arts and civic communities came together ...
---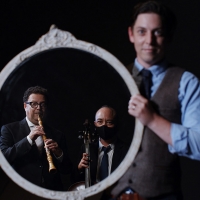 Tafelmusik to Launch 2021/22 Season with MUSIC & MAGIC
by Chloe Rabinowitz - October 08, 2021

 Tafelmusik will launche its 2021/22 season with Music & Magic, a mesmerizing digital show that blends two captivating art forms to create a world of illusion and enchantment.
---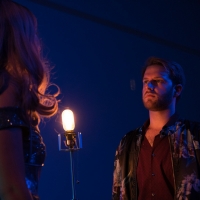 Photos: Inside Invoke Director's Lab's Production Of MISS JULES At Culture Lab LIC
by A.A. Cristi - October 08, 2021

Invoke Director's Lab MISS JULES celebrated their opening last night! View the photos below for a sneak peek of the show.
---
Barbara Bleier And Austin Pendleton Return To Pangea In LIFE, LOVE AND WHO KNOWS WHAT ELSE?
by Chloe Rabinowitz - October 08, 2021

The team of Barbara Bleier and Austin Pendleton return to Pangea in Life, Love and Who Knows What Else? for three performance, on Wednesdays, October 13/20/27th all at 6:00 PM.
---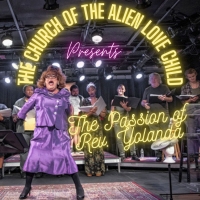 Live Stream Premiere of Concept Album THE PASSION OF REV. YOLANDA Announced
by A.A. Cristi - October 08, 2021

Alien Love Child Musical will release its newest cast recording The Church of the Alien Love Child Presents: The Passion of Rev. Yolanda on October 19th, 2021, at 8:00pm (EDT). The release will premie...
---
Current Shows on WORLD