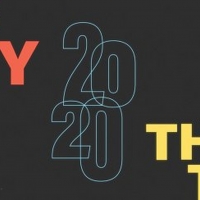 Abbey Theatre Announces Updated Schedule For 2020
October 27, 2020

Directors of the Abbey Theatre, Graham McLaren and Neil Murray, today announced updates to the planned programme for October - December 2020:
---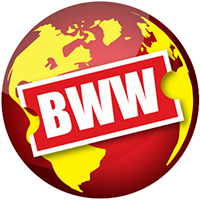 Yorke Dance Project Gets £66,000 From Cultural Recovery Fund
October 27, 2020

Yorke Dance Project has been awarded £66,000 as part of the Government's £1.57 billion Culture Recovery Fund (CRF) to help face the challenges of the coronavirus pandemic and to ensure they have a sus...
---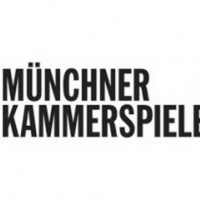 Münchner Kammerspiele Presented Six Shows Under New Artistic Director Barbara Mundel
October 27, 2020

Barbara Mundel has taken over as artistic director of the Münchner Kammerspiele. Over two consecutive weekends in October, the theatre presented six new productions.
---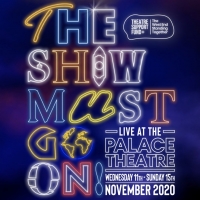 Casting Announced For THE SHOW MUST GO ON! LIVE At The Palace Theatre - Sam Tutty, Layton Williams, and More!
October 27, 2020

After a record breaking on-sale and due to phenomenal public demand, THE SHOW MUST GO ON! LIVE AT THE PALACE THEATRE will play a further two dates and will now run from 11th to the 15th November.
---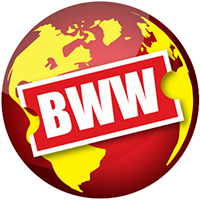 Wise Children Continue To Live Broadcast With The Announcement Of A Revival Of THE FLYING LOVERS OF VITEBSK
October 27, 2020

Following the success of the live broadcast of Romantics Anonymous, watched by more than 20,000 people worldwide, Wise Children today announce their plan to offer live broadcast events as part of all ...
---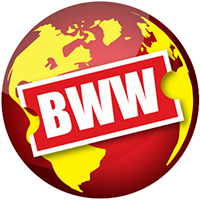 Suidoosterfees Announces Special Treat For Book Lovers
October 27, 2020

The Suidoosterfees, the Jakes Gerwel Foundation and NB Publishers will treat booklovers on 13 and 14 November with an array of excellent authors discussing and reading from their work. No entry is cha...
---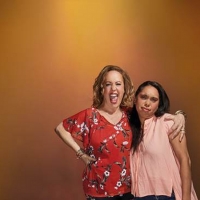 Tickets Now On Sale For CURSED! at Belvoir St Theatre
October 27, 2020

Tickets are now on sale for CURSED!, from hilarious new voice Kodie Bedford, Jaru woman and 2019 Balnaves Fellow.
---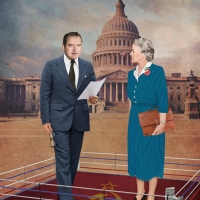 Joe DiPietro's Newest Play CONSCIENCE, Starring Harriet Harris, Available For Streaming Today Through Thursday
October 27, 2020

The original cast of two-time Tony winner Joe DiPietro's CONSCIENCE has come together again for a reading of the play with George Street Playhouse to stream today (Tuesday) through this Thursday. Due ...
---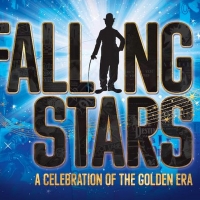 Guest Blog: Peter Polycarpou on Charlie Chaplin and FALLING STARS
October 27, 2020

I wanted to bring the music of the songwriters from the 1920s and the music of Charlie Chaplin together, and that's when I realised that Falling Stars was already a fully-formed thought in my head. Th...
---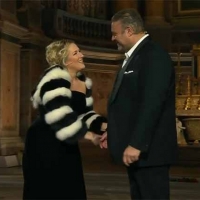 BWW Review: Damrau Goes for Broke, Calleja Plays It Safer in 'Met Stars Live in Concert' from Italy
by Richard Sasanow - October 27, 2020

In the latest installment of the Met Stars in Concert Series, soprano Diana Damrau and tenor Joseph Calleja took center stage in the Royal Palace of Caserta, a UNESCO World Heritage site in Italy, wit...
---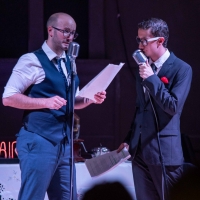 Preachrs Podcast OnLine & OnStage Announces a 10 Show Adelaide Fringe Season!
October 26, 2020

Preachrs Podcast OnLine & OnStage are have announced their record breaking 10 show Adelaide Fringe season, which includes comedy, theatre, music and interactive events!
---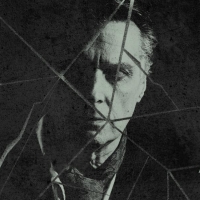 Tony-Nominee Robert Cuccioli Stars in Eugene O'Neill's A TOUCH OF THE POET From Irish Rep
October 26, 2020

This week only, Irish Rep Online presents an all-new digital production of A Touch of the Poet by Nobel Prize winning playwright Eugene O'Neill, starring Tony Award nominee Robert Cuccioli (Jekyll an...
---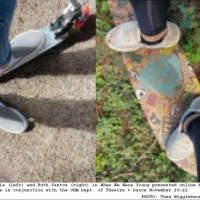 Late Night Theatre Challenges Virtual Performance Expectations through Interactive Video Game Production
October 26, 2020

The University of Hawai'i at Mānoa's student-run theatre company, Late Night Theatre, known for showcasing original student works, continues its 2020-21 series with the new work When We Were Young, wr...
---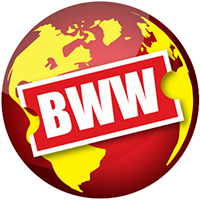 The Flynn Reimagined - New Brand Unveiled!
October 26, 2020

The Flynn has officially unveiled a totally new and exciting brand that welcomes change and embraces openness.
---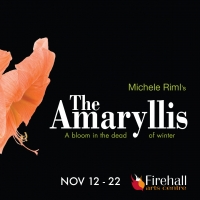 Firehall Arts Centre & The Search Party Present The World Premiere Of THE AMARYLLIS
October 26, 2020

The Firehall Arts Centre and The Search Party presents the world premiere of The Amaryllis from Thursday, November 12 to Sunday, November 22, 2020.
---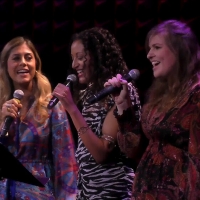 UCLA's Center for the Art of Performance Presents SING OUT
October 26, 2020

​​​​​​​UCLA's Center for the Art of Performance (CAP UCLA) presents The Tune In Festival; a convergence of music and poetry in a time of change, from Wednesday, October 28, through Saturday, October 3...
---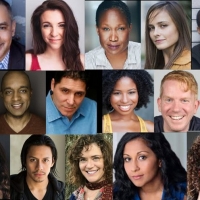 Luna Stage Releases Entire Voting Writes Project
October 26, 2020

Luna Stage announces that as of Tuesday evening, October 27, its entire Voting Writes Project will be available online, open to the public and free of charge.
---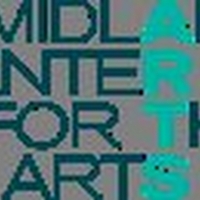 Midland Center For The Arts Presents Human Rights Activist & Playwright, Ricardo Perez Gonzalez
October 26, 2020

In an ever-changing climate burdened by injustice, inequity and news headlines that make our society feel so divided, Midland Center for the Arts is dedicated to engaging the community and shifting pe...
---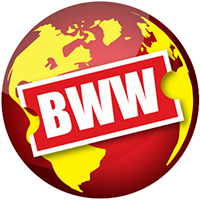 YOU Dance Partners With Toronto District School Board To Bring Dance To Students Virtually
October 26, 2020

Barry Hughson, Executive Director, today announced that The National Ballet of Canada is partnering with the Toronto District School Board (TDSB) to bring YOU dance to schools and students virtually i...
---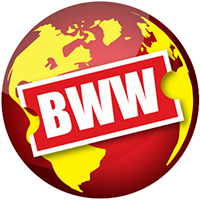 The DANCE NOW Story, Chapter Three to Be Released November 12
October 26, 2020

In celebration of its 25th season DANCE NOW is presenting a series of online events featuring new and archival digital works by more than 40 innovative dance makers. All events are available on DANCE ...
---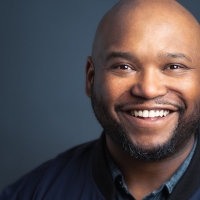 TADA Productions Celebrates 20 Years With Special Event
October 26, 2020

Return home to TADA safely, wisely and enthusiastically as the award-winning TADA Theatre in Lincoln's Haymarket hosts the celebration of TADA Production's 20th year bringing quality, affordable theat...
---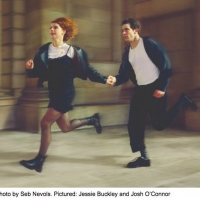 National Theatre Announces Original Film Of ROMEO & JULIET With Josh O'Connor and Jessie Buckley
October 26, 2020

The National Theatre has today announced it is creating a new filmed version of Romeo & Juliet for television, temporarily transforming the vast stage spaces of its Lyttelton theatre into a film studi...
---
GBSC Commissions the Next Installment of Christine Toy Johnson's EMPRESS MEI LI LOTUS BLOSSOM
October 26, 2020

Greater Boston Stage Company presents the World Premieres of Empress Mei Li Lotus Blossom Part 2: Battle of the Mei Lis and Empress Mei Li Lotus Blossom Part 3: I Love You, Happy New Year.
---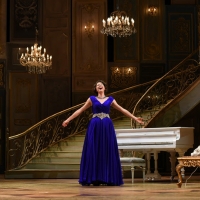 Stream Lisette Oropesa's Role Debut In LA TRAVIATA
October 26, 2020

In October 2015, rising soprano Lisette Oropesa made her role debut as Violetta in a new production of Verdi's La traviata at the Academy of Music, serving notice that this would be one of the definit...
---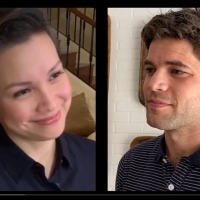 VIDEO: Lea Salonga and Jeremy Jordan Team Up for A FOOTLOOSE Duet!
October 26, 2020

Tony Award-winner Lea Salonga and pal Tony-nominee, Jeremy Jordan, have blessed us with a virtual duet! Check out the duo below teaming up on 'Almost Paradise' from the musical Footloose!
---