Out Today: Kronos Quartet Releases The World Premiere Recording Of 'Mỹ Lai'
by A.A. Cristi - May 20, 2022

The renowned Kronos Quartet today releases the world premiere recording of Mỹ Lai, the acclaimed opera composed by Jonathan Berger with libretto by Harriet Scott Chessman, on Smithsonian Folkways Reco...
---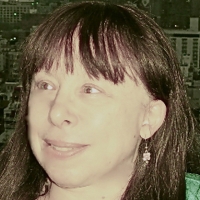 LANDSCAPES By Peri Mauer To Premiere May 21 At Gallery MC
by A.A. Cristi - May 20, 2022

Landscapes for piano, soprano saxophone, violin, viola, cello by Peri Mauer to be performed Saturday, May 21, 2022, 7pm at Gallery MC, 549 West 52nd St., NYC.
---
See Andrew Barth Feldman, Lillias White & More Next Week at Feinstein's/54 Below
by Chloe Rabinowitz - May 20, 2022

Next week, FEINSTEIN'S/54 BELOW, Broadway's Supper Club & Private Event Destination, will present some of the brightest stars from Broadway, cabaret, jazz, and beyond.
---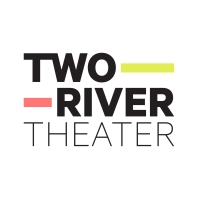 World Premiere of Mando Alvarado's LIVING AND BREATHING & More Announced for Two River Theater 2022/2023 Season
by Chloe Rabinowitz - May 20, 2022

Two River Theater has announced an exciting theatrical season, featuring world premiere work as well as plays with some of American theater's most lauded talents.
---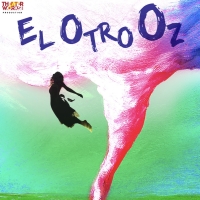 Forestburgh Playhouse to Present EL OTRO OZ - A Bi-Lingual Musical Inspired by THE WIZARD OF OZ
by Chloe Rabinowitz - May 20, 2022

Forestburgh Playhouse has announced the premiere of El Otro Oz, a bi-lingual musical inspired by The Wizard of Oz, with performances June 17 -19 on the Playhouse Mainstage.
---
Rhinebeck Writers Retreat Hosts 16 Award-winning Musical Theatre Writers For Summer Residencies
by Stephi Wild - May 20, 2022

Rhinebeck Writers Retreat will host 16 award-winning musical theatre writers of eight new musicals for eight consecutive weeklong residencies between July 3 and August 28.
---
Celebrity Series Of Boston Announces Artistic Director Nicole Taney
by Stephi Wild - May 20, 2022

Celebrity Series of Boston announces the appointment of a new Artistic Director, Nicole Taney. Taney joins the Celebrity Series of Boston senior leadership team from her current role as the Director o...
---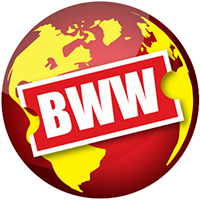 LACO Names Yura Lee Principal Viola
by Stephi Wild - May 20, 2022

Los Angeles Chamber Orchestra (LACO), one of the nation's premier orchestras as well as a leader in presenting wide-ranging repertoire and adventurous commissions, has appointed Yura Lee Principal Vio...
---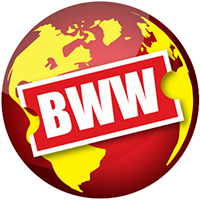 IN THE ROOM Will Have a Staged Reading at SoHo Playhouse With Reception After
by Stephi Wild - May 20, 2022

A new play by ex-Israeli soldier Jonathan Hirsch. Set in a military bunker on the outskirts of combat, this sobering comedy about a squad of four soldiers weaves through the final ninety minutes of so...
---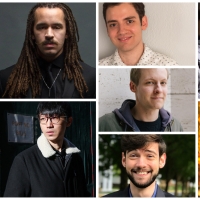 American Composers Orchestra Hosts 2022 EarShot Readings In New York City For Emerging Composers, June 16-17
by A.A. Cristi - May 19, 2022

American Composers Orchestra continues its commitment to the creation and development of new orchestra music, and to the next generation of composers, through its 2022 ACO EarShot Readings in New York...
---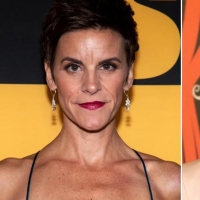 Jenn Colella, Gavin Creel, Marilyn Maye & More to be Featured in Eugene O'Neill Theater Center 58th Summer Season
by Chloe Rabinowitz - May 19, 2022

The Eugene O'Neill Theater Center has announced its 2022 summer season, which features the return of some beloved in-person public events put on pause during the virtual and hybrid seasons of 2020 and...
---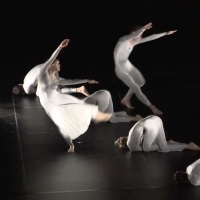 VIDEO: First Look At Trisha Brown Dance Company's 50th Anniversary Season at The Joyce Theater
by Stage Tube - May 19, 2022

After a two-year postponement, the Trisha Brown Dance Company will celebrate its 50th anniversary at The Joyce Theater (May 24-29) with an historical season commemorating Brown's extraordinary partner...
---
2022 Honens International Piano Competition Semifinalists Announced
by Chloe Rabinowitz - May 18, 2022

Ten pianists have been chosen to advance to the Semifinals of Canada's Honens International Piano Competition. The pianists (aged 21 to 31) come from seven countries: Austria, Hungary, Poland, Russia,...
---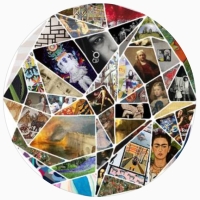 The Global Fine Art Awards Announces 8th Annual GFAA Award Winners
by A.A. Cristi - May 17, 2022

Following the year-long research process to discover the best curated art and design exhibitions and online programs around the world, the Global Fine Art Awards (GFAA) program announces the winners f...
---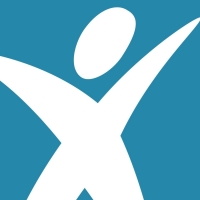 World Premiere of ARTHUR AND FRIENDS MAKE A MUSICAL! & More Announced for First Stage 2022/23 Season
by Chloe Rabinowitz - May 17, 2022

First Stage has announced their 2022/23 season. The full season kicks off in October at the Marcus Center's Todd Wehr Theater with the fun world premiere musical ARTHUR AND FRIENDS MAKE A MUSICAL! wri...
---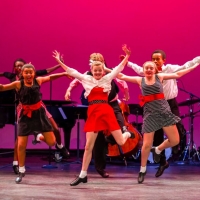 American Tap Dance Foundation to Present Four Days of Events For National Tap Dance Day
by Chloe Rabinowitz - May 17, 2022

National Tap Dance Day will be celebrated by the American Tap Dance Foundation, Monday, May 23 through Thursday, May 26, with four days of in-person tap dance workshops, jam sessions, historical films...
---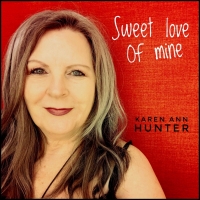 Karen Ann Hunter Releases New Single 'Sweet Love Of Mine'
by Michael Major - May 17, 2022

Beginning with band work in the UK, moving on to a wide range of experience as a session singer. Her first label signing was with disco king Giorgio Moroder in Munich, Germany in 1976, this included a...
---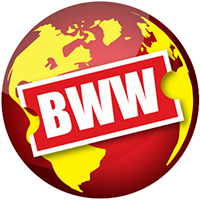 CHITTY CHITTY BANG BANG Comes to Main Street Theater
by Stephi Wild - May 17, 2022

This summer. Main Street Theater (MST) is bringing to the stage the high-flying, adventure-filled musical Chitty Chitty Bang Bang, based on the much-loved, iconic film! "Never say 'no' to adventures,"...
---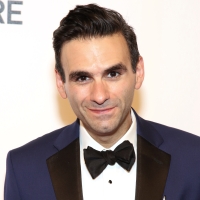 Joe Iconis, George Salazar, Teal Wicks & More to Take Part in Two River Theater Event
by Chloe Rabinowitz - May 16, 2022

Theater enthusiasts are invited to join Two River Theater Founder and Event Chair Joan Rechnitz on Saturday, May 21, 2022 in celebrating the launch of the 'Dias/Hurst New Musical Fund' in honor of Two...
---
BWW REVIEW: AD Players Blends Faith and Space Adventure in APOLLO 8
by Armando Urdiales - May 16, 2022

As a young boy scout from San Antonio, one of the annual trips I always looked forward to was visiting NASA'S Johnson Space Center. Partially, my move to Space City USA was because of Houston's long h...
---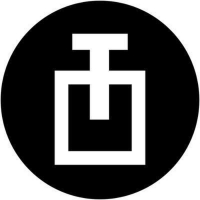 Gary Morgenstein's A BLACK AND WHITE COOKIE to Receive New York Premiere at The Tank
by Chloe Rabinowitz - May 16, 2022

The New York Premiere of the BroadwayWorld Award-winning A Black and White Cookie by Gary Morgenstein, directed by Marcello Rollando, will play The Tank Theater (312 West 36th Street New York, NY 1001...
---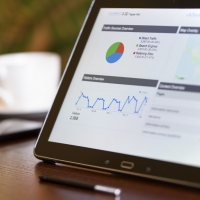 Industry Pro Newsletter: Box Office Realities Show Recovery Slow Across the Country
by Alex Freeman - May 16, 2022

While governmental support over the past few years has helped companies stay afloat, with rising costs and additional pandemic related support no longer an option, the realities are starting to settle...
---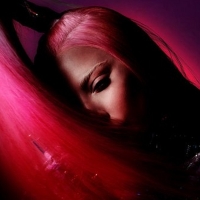 Lady Gaga Adds New 'Chromatica Ball' Tour Dates
by Michael Major - May 16, 2022

Lady Gaga has added three new performances to the upcoming The Chromatica Ball summer stadium tour, a special worldwide limited run of exclusive performances. The new performances will be August 28th ...
---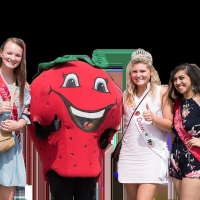 PEACE, LOVE, AND BERRIES. THE TROY STRAWBERRY FESTIVAL Returns This June
by Stephi Wild - May 16, 2022

​​​​​​​Peace, Love, and Berries. The Troy Strawberry Festival is back and better than ever for its first festival in three years. Located along the Great Miami River banks and through downtown Troy, t...
---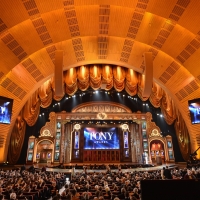 Everything We Know So Far About the 75th Annual Tony Awards
by Team BWW - May 14, 2022

Broadway's biggest night is back in a big way in 2022! The Tony Awards, Broadway's most beloved tradition, returns this June, honoring theater professionals for distinguished achievement in the 2021/2...
---
Current Shows on USA
Latest USA Tweets
5/24 @ 10:16 AM

USA_Network - Tempties, tomorrow's the night. 🥂 Don't miss the @TemptationTV season finale airing tomorrow 9/8c, followed by the… https://t.co/WF7gU1e9KC
Retweet | Reply | Original Link   
5/24 @ 9:22 AM

USA_Network - What elimination on #TheCourtship had you most shocked? 💔 Take a look back at the surprising suitors whom… https://t.co/Yr3rOGGdnU
Retweet | Reply | Original Link   
5/23 @ 7:15 PM

USA_Network - What a Big Time Plan by @BeckyLynchWWE! That Triple Threat Match with @BiancaBelairWWE and @WWEAsuka at Hell In A C… https://t.co/i3RgOi2veB
Retweet | Reply | Original Link   
5/23 @ 6:27 PM

USA_Network - Who steals from a child, @WWERollins?! #WWERaw https://t.co/tt6XiMlqwx
Retweet | Reply | Original Link   
5/23 @ 6:12 PM

USA_Network - Sometimes you just have to laugh it off! 😂@CodyRhodes #WWERaw https://t.co/7RT8mtIKSQ
Retweet | Reply | Original Link   
5/23 @ 6:06 PM

USA_Network - If @mikethemiz beats @CodyRhodes tonight, he gets Cody's pyro.* * - This stipulation has not been approved by… https://t.co/QYDomwwxC1
Retweet | Reply | Original Link   
5/23 @ 6:03 PM

USA_Network - SO glad @AlexaBliss_WWE is back! Maybe @WWENikkiASH should look into being friends again? Only if Lilly says it's c… https://t.co/1ZLBcbFD0M
Retweet | Reply | Original Link   
5/23 @ 5:36 PM

USA_Network - It's like @AJStylesOrg pressed L2 for the @YaOnlyLivvOnce assist! #WWERaw https://t.co/j7lGXb78fu
Retweet | Reply | Original Link   
5/23 @ 5:21 PM

USA_Network - We see you, @YaOnlyLivvOnce! Vibing to @AJStylesOrg's music! #WWERaw https://t.co/7EMmnRrK24
Retweet | Reply | Original Link   
5/23 @ 4:30 PM

USA_Network - The @WWEUsos' music gets us hype too, @SamiZayn, but pay attention! #WWERaw https://t.co/QmUt7BLQNS
Retweet | Reply | Original Link   
5/23 @ 4:12 PM

USA_Network - Wow! @SuperKingofBros poured his heart out for @RandyOrton and wants revenge on The Bloodline. Not the first time R… https://t.co/768elXbdsw
Retweet | Reply | Original Link   
5/23 @ 3:30 PM

USA_Network - Wow @AJStylesOrg, @FinnBalor & @YaOnlyLivvOnce together on #WWERaw? We could get used to this! 🤘 https://t.co/KZn3qlFpUr
Retweet | Reply | Original Link   
5/23 @ 2:19 PM

USA_Network - Learn more about @fionadourif's return to #Chucky season 2: https://t.co/UTN3H788jk 👀
Retweet | Reply | Original Link   
5/23 @ 1:00 PM

USA_Network - Last week wasn't the first time @WWE Superstars have made a dramatic exit... #WWE https://t.co/P2MYyvCtxs
Retweet | Reply | Original Link   
5/23 @ 12:31 PM

USA_Network - It's #TheCourtship finale week! 😍 Which suitor will @nicoleeremy pick? Find out during the two-episode finale Wedne… https://t.co/gy7CsfRZFk
Retweet | Reply | Original Link   
5/23 @ 12:30 PM

USA_Network - It's #TheCourtship finale week! :heart_eyes: Which suitor will @nicoleeremy pick? Find out during the two-episode f… https://t.co/2dZckEbIDT
Retweet | Reply | Original Link   
5/23 @ 12:30 PM

USA_Network - 2️⃣ weeks until the return of #MizAndMrs has us like 🤩✨ June 6 at 11/10c can't come soon enough! https://t.co/KKGauidQOc
Retweet | Reply | Original Link   
5/23 @ 11:14 AM

USA_Network - "Start your engines!" Read more about how #Barmageddon's @blakeshelton kicked off the @NASCAR All-Star Race and wha… https://t.co/ypcM39PkUk
Retweet | Reply | Original Link   
5/23 @ 9:00 AM

USA_Network - Don't get in Hen's way, Monday. Watch back-to-back episodes of #911onUSA, TONIGHT 11/10c on @USA_Network! https://t.co/q3yr8cngWE
Retweet | Reply | Original Link