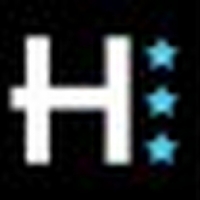 Hennepin Theatre Trust Announces Artists For The 2021 Season Of It's The People
May 07, 2021

Hennepin Theatre Trust, in partnership with UBS Wealth Management USA and Clear Channel Outdoor, today announces the six Minnesota artists whose photography will be featured in the 2021 season of It's...
---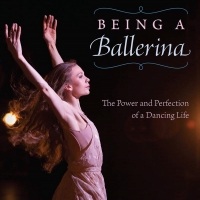 Gavin Larsen Releases New Memoir BEING A BALLERINA
May 07, 2021

Gavin Larsen has announced the release of her new memoir, Being a Ballerina: The Power and Perfection of a Dancing Life, published by the University Press of Florida in April 2021. Gavin Larsen descri...
---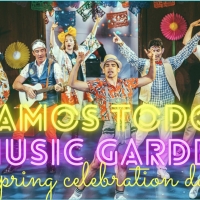 The World Music Theatre Company Announces 2021-2022 Season
May 07, 2021

The World Music Theatre Company has announced the cast and creative team of its 2021-2022 Season of Off-Broadway, Touring, and Streaming Musicals; Workshops and Residencies; and New Media Productions ...
---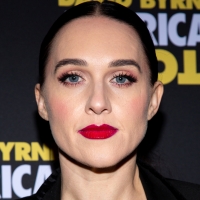 Lena Hall, Blair Brown, Ben Feldman and More to Star in Livestreamed Works by Zakiyyah Alexander, Mando Alvarado & Others
May 07, 2021

On Saturday, May 22nd at 7:00pm EST, Play-PerView will live stream AYA or Dear Lover by Fernanda Coppel (King Liz, "How To Get Away With Murder").  Directed by Estefania Fadul, this production will fe...
---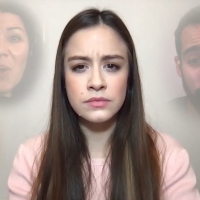 BWW Review: SOMEWHERE OVER THE BORDER at Arizona Theatre Company
by Lee Cooley - May 07, 2021

This factual and fantastical online production from @arizonatheatre ends all too soon. #catchit https://bit.ly/3uvLpj4
---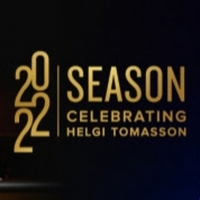 San Francisco Ballet Celebrates Artistic Director and Principal Choreographer Helgi Tomasson's 37th and Final Season in 2022
May 06, 2021

San Francisco Ballet has announced Artistic Director and Principal Choreographer Helgi Tomasson's farewell season in 2022, celebrating Tomasson's remarkable 37-year tenure leading the Company.
---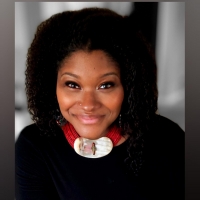 LA Phil Appoints Camille Delaney-McNeil as Director of Judith and Thomas L. Beckmen YOLA Center at Inglewood
May 06, 2021

Chad Smith, David C. Bohnett Chief Executive Officer Chair of the Los Angeles Philharmonic Association, announced today, on behalf of the Board of Directors and Music & Artistic Director Gustavo Dudam...
---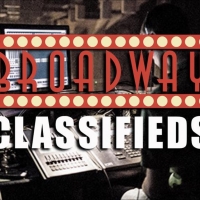 Find a Theatre Job on BWW - 5/6/2021
May 06, 2021

This Week's New Classified Listings on BroadwayWorld for 5/6/2021 include new jobs for those looking to work in the theatre industry.
---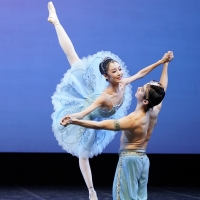 8th SA International Ballet Competition Will Be Performed at the Artscape Opera House in July
May 06, 2021

The 8th South African Ballet International Ballet Competition (SAIBC) will be taking place at the Artscape Theatre Centre in Cape Town from 19-24 July 2021, exactly one year after the first SAIBC virt...
---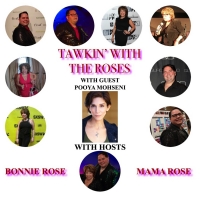 Pooya Mohseni Guest On Today's Episode Of TAWKIN' WITH THE ROSES
May 05, 2021

Tawkin' With the Roses, the weekly talk show hosted by veteran actress Bonnie Rose and cabaret star Stephen S. Miller (aka "Mama Rose"), will welcome Pooya Mohseni as the guest on today's episode.
---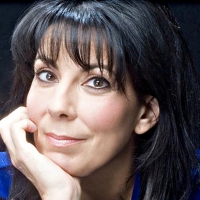 VIDEO: Christine Pedi Visits Backstage LIVE with Richard Ridge- Watch Now!
by Backstage With Richard Ridge - May 05, 2021

Watch as Richard chats with Broadway favorite Christine Pedi, who will soon join Seth Rudetsky for two very special concerts on Sunday, May 9 (3pm and 8pm).
---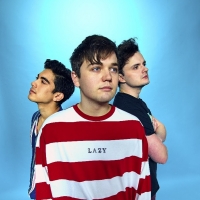 The Happy Fits Release Video For 'Two Of Many'
May 04, 2021

The track emphasizes What Could Be Better's overall ability to capture the emotions associated with overcoming the obstacles, barriers and hurdles we all maneuver in our effort to level up -- morally ...
---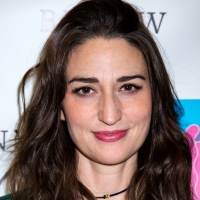 Sara Bareilles, Brian d'Arcy James, Gladys Knight and More to be Featured in PBS' NATIONAL MEMORIAL DAY CONCERT
May 04, 2021

Capital Concerts announced today a special presentation of the NATIONAL MEMORIAL DAY CONCERT on PBS, hosted by Tony Award-winner Joe Mantegna and Emmy Award-winning actor and humanitarian Gary Sinise ...
---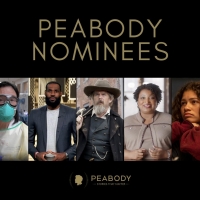 PEABODY AWARDS Announces 2021 Nominees
May 04, 2021

The nominees were chosen by a unanimous vote of 19 jurors from over 1,300 entries from television, podcasts/radio and the web in entertainment, news, documentary, arts, children's/youth, public servic...
---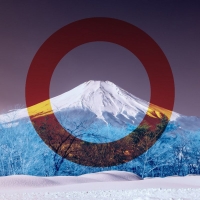 Bantum Shares 'New Leaf' From Upcoming EP
May 04, 2021

'New Leaf' introduces a new sound and direction for Bantum inspired by the disco-funk soul sound of Stardust, Cassius, Royksopp, Daft Punk, Jungle and Four Tet among many others.
---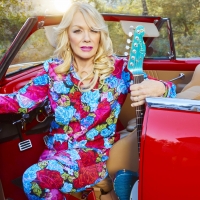 Heart's Nancy Wilson Joins HARDCORE HUMANISM WITH DR. MIKE
May 04, 2021

On The Hardcore Humanism Podcast, Dr. Mike talks with musicians about their mental health and personal development to inspire others and offer lessons about how to lead an authentic and purpose-driven...
---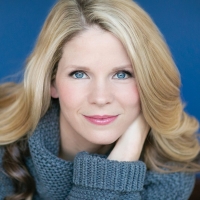 Kelli O'Hara, Nicki Richards and More to Appear at SAY 2021 Virtual Gala Honoring Dr. Cleavon Gilman
May 04, 2021

SAY: The Stuttering Association for the Young will host its Virtual 2021 Annual Gala on Thursday, May 13, 2021 at 7:00 PM EST, honoring Emergency Medicine Physician and public health advocate, Dr. Cle...
---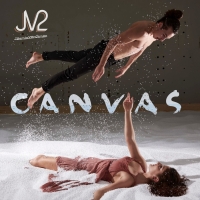 CANVAS Will Be Performed by Dance Company JV2 This Month
May 04, 2021

Jasmin Vardimon, known for visually stunning, physical dance theatre presents a thrilling new immersive performance, Canvas at McArthurGlen Designer Outlet Ashford from 18th - 23rd May 2021.
---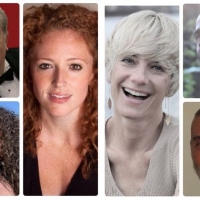 Piano Bar Live! Streams Today With Guests Terron Brooks, Adrienne Haan, Marissa Mulder, and More
May 04, 2021

Featuring new performers with every show, the weekly, award-winning Piano Bar Live! (PBL!) streams this Tuesday, May 4 at 7:15 pm ET, with host Scott Barbarino and guests  Alexis Aguiar, Terron Brooks...
---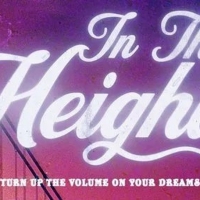 VÍDEO: Disfruta de la canción '96.000' de IN THE HEIGHTS
by Ainhoa Hornero - May 04, 2021

¿Qué harías con 96.000 dólares?
---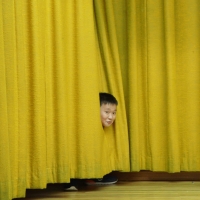 WORLD Channel Counters AAPI Hate With Films On The AAPI Experience In America
May 03, 2021

WORLD Channel, which shares the best of public media in news, documentaries and programming, will celebrate Asian American and Pacific Islander Heritage Month with a series of featured documentary fil...
---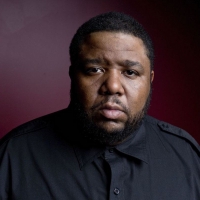 DACAMERA Announces Tyshawn Sorey Commission with Rothko Chapel, Premiering February 2022
May 03, 2021

In honor of the 50th anniversary of Houston's Rothko Chapel, DACAMERA and Rothko Chapel have commissioned boundary-breaking composer Tyshawn Sorey to create a new work inspired by the Chapel. In turn,...
---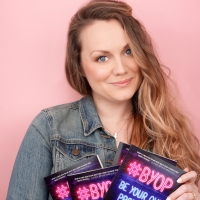 VIDEO: Ashley Kate Adams Visits Backstage LIVE with Richard Ridge- Watch Now!
by Backstage With Richard Ridge - May 03, 2021

Watch as Richard chats with actress, producer, and author Ashley Kate Adams, whose new book, #BYOP: Be Your Own Producer, is available in e-book and audio book format starting tomorrow, May 4. The phy...
---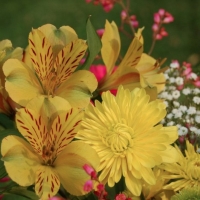 MORE FOR MOM-Purchase and Send the Best Gifts with Love
by Marina Kennedy - April 30, 2021

There are so many wonderful women that have contributed positivity to our lives. Mother's Day is a special time to recognize them with our time whether you are planning a gathering or a virtual get to...
---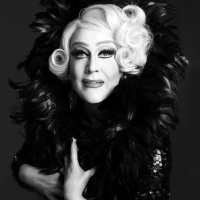 Miss Hope Springs Returns To Crazy Coqs and Wigmore Hall
April 30, 2021

Vaudelesque Productions announces Broadway World Awards Best Cabaret Edinburgh Fringe 2019 winner Miss Hope Springs returns to Crazy Coqs, Wigmore Hall and Brighton Festival Fringe in June.
---
Current Shows on USA
Latest USA Tweets
5/9 @ 6:00 AM

USA_Network - #HappyMothersDay to all the moms of USA, real and fictional. 🥰 Today we celebrate YOU. 📷: USA Network /… https://t.co/4WWuetxrYa
Retweet | Reply | Original Link   
5/9 @ 4:00 AM

USA_Network - Spend #MothersDay with USA. ❤️ Don't miss our #LawAndOrderSVU marathon happening all 👏 day 👏 long! 👏 https://t.co/HEAMocMQiU
Retweet | Reply | Original Link   
5/8 @ 5:00 AM

USA_Network - Any chance to watch #ChicagoPD is 💯 a gift in our book. https://t.co/yFXfaUSyVg
Retweet | Reply | Original Link   
5/7 @ 4:13 PM

USA_Network - USA and NBCUniversal stand proudly with the AAPI community today, tomorrow and always. Let's stand together, to be… https://t.co/Z0jVFxDdAw
Retweet | Reply | Original Link   
5/7 @ 10:30 AM

USA_Network - It's Friday. Kick back, relax and watch #USANetwork. 💙 https://t.co/LGvkBqIePs
Retweet | Reply | Original Link   
5/7 @ 9:30 AM

USA_Network - It's your turn to make a plan for a chance at normalcy again. Roll up your sleeves and visit… https://t.co/mDPSHtbQPR
Retweet | Reply | Original Link   
5/6 @ 11:00 AM

USA_Network - Movies. All. Day. Saturday. That's it, that's the tweet. https://t.co/kwjFveqQ9W
Retweet | Reply | Original Link   
5/5 @ 3:00 PM

USA_Network - We know it feels like forever before each new #QueenOfTheSouth. So we thought you could use a little inspo on how t… https://t.co/FzN5c6AliP
Retweet | Reply | Original Link   
5/5 @ 9:30 AM

USA_Network - Get excited #QueenFamilia! A brand new #QueenOfTheSouth is on TONIGHT at 10/9c. https://t.co/rcb66keupT
Retweet | Reply | Original Link   
5/4 @ 3:00 PM

USA_Network - Sorry, @CGrimesWWE... But @MDMTedDibiase still rules. #WWENXT https://t.co/DcQHgGuihx
Retweet | Reply | Original Link   
5/4 @ 1:00 PM

USA_Network - Could @Kushida_0904 withstand being POWERBOMBED THROUGH A TABLE? There's only one way to find out.… https://t.co/RdyVImbWrA
Retweet | Reply | Original Link   
5/4 @ 9:00 AM

USA_Network - Royal treatment for the #QueenOfTheSouth. 👑 📷: @alicebraga https://t.co/gUnS0uNANj
Retweet | Reply | Original Link   
5/4 @ 6:00 AM

USA_Network - What's better than one WWE legend? TWO. #YoungRock and #StraightUpSteveAustion are on USA tonight. @WWENXT https://t.co/XtdscXcQGG
Retweet | Reply | Original Link   
5/3 @ 3:00 PM

USA_Network - You say "tomato," @ArcherofInfamy says, "Thing to throw at @MikeTheMiz' head." #WWERaw https://t.co/5IjMxXPvfF
Retweet | Reply | Original Link   
5/3 @ 2:00 PM

USA_Network - Happy Monday! The forecast? Great television. 😎 https://t.co/aSt0NboJQT
Retweet | Reply | Original Link   
5/3 @ 1:00 PM

USA_Network - Wanna know how @FightBobby feels about this? Don't worry, we got you! https://t.co/6APG9R0VvC #WWERaw https://t.co/PKQ4gtkuIf
Retweet | Reply | Original Link   
5/3 @ 9:30 AM

USA_Network - Mom and Dad are going out on a date tonight. Comment with a 😍 if you'll be watching! @MikeTheMiz @MaryseMizanin https://t.co/pI2hbeu3YA
Retweet | Reply | Original Link   
5/3 @ 9:02 AM

USA_Network - Join USA and NBCUniversal in celebrating Asian American and Pacific Islander Heritage Month and help us recognize t… https://t.co/KsvSv54foe
Retweet | Reply | Original Link