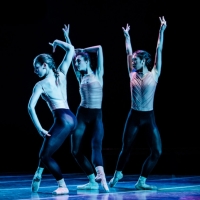 Olympic Ballet Theatre Presents New Works In DEBUTS
by A.A. Cristi - January 27, 2023

Olympic Ballet Theatre (OBT) continues its 2022-2023 performance season with DEBUTS in February, presenting new works by contemporary choreographers.
---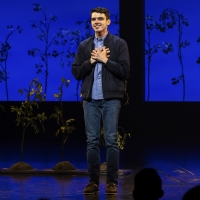 DEAR EVAN HANSEN National Tour to End its Run This Summer
by Chloe Rabinowitz - January 27, 2023

The North American Tour of Dear Evan Hansen, which first launched at the Buell Theatre in Denver, Colorado in October 2018, will end its run on July 2nd, 2023 at the Koger Center in Columbia, South Ca...
---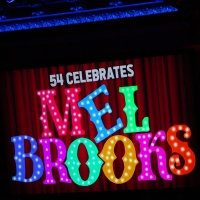 PHOTOS: HEIL MEL!! We Salute You … As Mel Brooks Veterans & Freshmen/Women/Thems Join 54 CELEBRATES MEL BROOKS at 54 Below
by Bobby Patrick - January 27, 2023

This night went over like Buster Gang and had that at-capacity house climbing the walls when they weren't on the floor from laughing. To put you in the picture, here are some pictures for you to enjoy...
---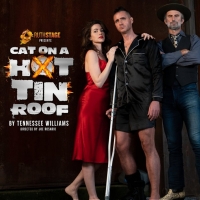 Alison Fraser to Reprise Role in CAT ON A HOT TIN ROOF Off-Broadway; Complete Cast Announced
by Chloe Rabinowitz - January 25, 2023

Ruth Stage has announced that two-time Tony Award nominee Alison Fraser (The Secret Garden) will reprise her role as 'Big Mama', as well as announcing the complete casting for their provocative and co...
---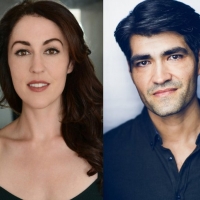 Kelley Curran, Ben Horner, Elizabeth Stahlmann & More to Star in THE MISANTHROPE Reading at The Acting Company
by Chloe Rabinowitz - January 24, 2023

The Acting Company has announced the cast for their reading of The Misanthrope. Molière's classic play is translated by Neil Bartlett and directed by The Acting Company's Producing Director Devin Brai...
---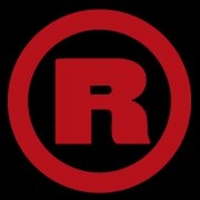 Red Bull Theater's ARDEN OF FAVERSHAM & THE KNIGHT OF THE BURNING PESTLE to Open Off-Broadway This Spring
by Chloe Rabinowitz - January 24, 2023

RED BULL THEATER has announced details of its two Off-Broadway productions, Arden of Faversham and The Knight of the Burning Pestle opening this Spring at the newly renovated Lucille Lortel Theatre.
---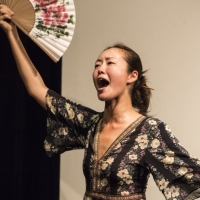 Jersey City Theater Center Presents the East Coast Premiere of HAN!
by Stephi Wild - January 24, 2023

HAN! will premiere at Jersey City Theater Center's White Eagle Hall (335-337 Newark Ave. Jersey City, NJ, Jersey City, NJ, 07302) on Thursday, February 9 at 7PM. 
---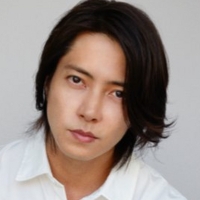 Apple TV+ Lands DROPS OF GOD Drama Inspired by Bestselling Manga From Award-Winning Tadashi Agi and Shu Okimoto
by Michael Major - January 23, 2023

"Drops of God" stars Fleur Geffrier ("Das Boat," "Elle") as Camille Léger and Tomohisa Yamashita ("The Head," "Tokyo Vice," "Alice in Borderland") as Issei Tomine. The series is produced by Les Produc...
---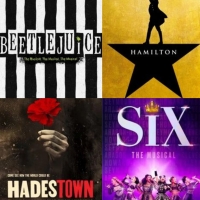 What's On Tour? A Guide to Currently Running and Upcoming National Touring Productions
by Stephi Wild - January 22, 2023

Favorites like Hamilton, Wicked, Anastasia, and Beetlejuice have already announced planned stops around the country. Want to know what's on tour now, or coming soon to a theatre near you? Enjoy Broadw...
---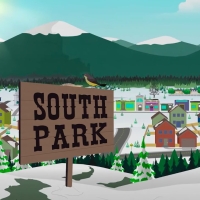 SOUTH PARK Season 26 to Premiere in February on Comedy Central
by Michael Major - January 20, 2023

Comedy Central have announced that the 26th season of the renowned series, "South Park," will premiere in February. The Emmy and Peabody Award-winning, animated series returns to Comedy Central where ...
---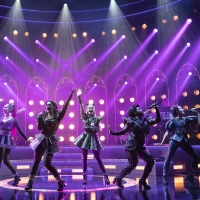 SIX, BEETLEJUICE, MJ: THE MUSICAL & More Announced for Broadway in Cincinnati 23/24 Season
by Chloe Rabinowitz - January 17, 2023

Fifth Third Bank Broadway in Cincinnati presented by TriHealth has announced a highly-anticipated season lineup of shows including previously announced SIX, along with new musicals BEETLEJUICE, MJ: TH...
---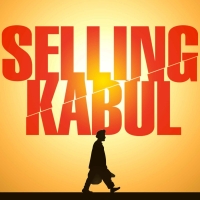 Ensemble Theatre Company Presents SELLING KABUL By Sylvia Khoury
by A.A. Cristi - January 13, 2023

Ensemble Theatre Company (ETC) begins the new year with the third show of its 2022-23 Season, the suspenseful thriller, SELLING KABUL, written by Sylvia Khoury and directed by Nike Doukas.
---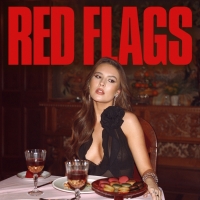 Mimi Webb Releases Releases New Single 'Red Flags'
by Michael Major - January 13, 2023

Mimi's powerful vocals and lyrics are brought to life in the music video, directed by Drew Kirsch. The song was written by Mimi Webb, Connor McDonough, Toby McDonough, Ryan Daly, Castle, Cirkut, and p...
---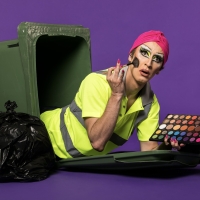 WASTEMAN Comes to VAULT Festival Next Month
by Stephi Wild - January 13, 2023

Based on writer Joe Leather's real-life experiences working as a Refuse Loader during lockdown, this one-person comedic play is a love letter to both hard-working Northerners and gender euphoria throu...
---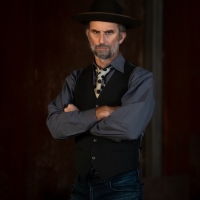 Frederick Weller Joins the Cast of CAT ON A HOT TIN ROOF Off-Broadway
by Chloe Rabinowitz - January 12, 2023

Obie and Drama Desk Award winner Frederick Weller (To Kill a Mockingbird, "In Plain Sight") will join Ruth Stage's provocative and controversial modern staging of Cat on a Hot Tin Roof as 'Big Daddy.'...
---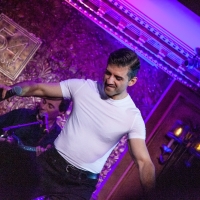 Review: TONY YAZBECK Grows Up Before Our Very Eyes In New 54 Below Show
by Stephen Mosher - January 10, 2023

The song and dance man is still singing and still dancing but it's a new song and a new dance.
---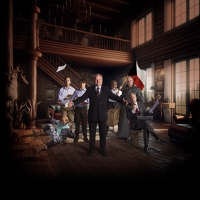 Cast Announced For WINNER'S CURSE at the Park Theatre
by Stephi Wild - January 10, 2023

TV and radio personality Clive Anderson stars in an interactive theatrical look at the difficult world of international relations, written by former ambassador and Middle East peace negotiator Daniel ...
---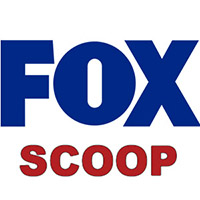 Scoop: Coming Up on a New Episode of WELCOME TO FLATCH on FOX - Thursday, January 12, 2023
by TV Scoop - January 05, 2023

Get all the scoop on WELCOME TO FLATCH, airing on FOX on Thursday, January 12, 2023! It's time for a Flatch-elor Party! Kelly and Shrub are scouting out the perfect location for Kelly's dad's bachelor...
---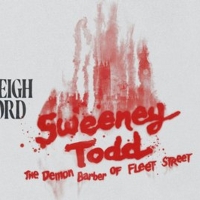 Full Cast Announced For SWEENEY TODD Starring Josh Groban and Annaleigh Ashford
by Stephi Wild - January 05, 2023

The full cast has been announced for the upcoming Broadway revival of Sweeney Todd: The Demon Barber of Fleet Street, starring Tony and Grammy-nominated multi-platinum recording artist Josh Groban (Na...
---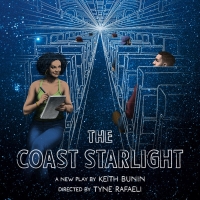 Mia Barron, Camila Canó-Flaviá & More to Star in Keith Bunin's THE COAST STARLIGHT at Lincoln Center Theater
by Chloe Rabinowitz - January 04, 2023

Lincoln Center Theater will present THE COAST STARLIGHT, a new play by Keith Bunin, directed by Tyne Rafaeli, beginning previews Thursday, February 16. See who is starring in the cast, how to purchase...
---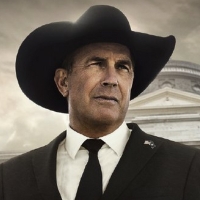 YELLOWSTONE Season Five Part One to Be Released on Blu-Ray
by Michael Major - January 03, 2023

Head back to the ranch and dive into the first 8 episodes of Season 5 along with never-before-seen exclusive bonus content that explores the relationships between fan-favorite couples Rip & Beth and K...
---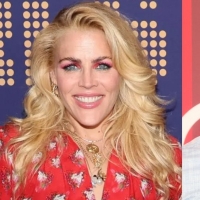 Busy Phillips, James Monroe Iglehart & More to Celebrate Mel Brooks at 54 Below
by Chloe Rabinowitz - January 03, 2023

54 BELOW, Broadway's Supper Club, will present the return of 54 Celebrates Mel Brooks on January 23rd, 2023, at 7:00 and 9:30pm. See who will star in the concert, how to purchase tickets and more!
---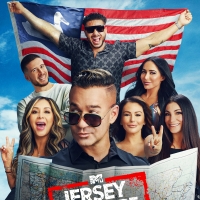 JERSHEY SHORE FAMILY VACATION Returns to MTV In January
by Michael Major - December 30, 2022

Following an explosive season five that tested friendships like never before, "Jerzdays" are back with one vacation after another as the "Shore" family fist pumps their way across the country for the ...
---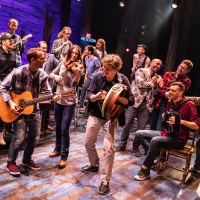 Review: COME FROM AWAY at Ottawa's National Arts Centre
by Courtney Castelino - December 28, 2022

What did our critic think of COME FROM AWAY at Ottawa's National Arts Centre?
---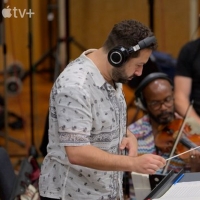 Video: Take a Look Behind the Music of SPIRITED on Apple TV+ with Pasek and Paul
by BroadwayWorld TV - December 22, 2022

Get into the holiday spirit with Benj Pasek and Justin Paul as they bring you behind the making of the music for Spirited starring Ryan Reynolds and Will Ferrell - Now streaming on Apple TV+!
---
Current Shows on TV-LAND
Latest TV-LAND Tweets
2/1 @ 4:00 PM

tvland - You know what you did. Everybody Loves Raymond is on now. https://t.co/GXjeEipLpS
Retweet | Reply | Original Link   
2/1 @ 10:00 AM

tvland - In recognition of Black History Month, MTV Entertainment Studios presents "Forgotten Black Communities." History… https://t.co/e3Tt7JowTz
Retweet | Reply | Original Link   
1/31 @ 9:06 AM

tvland - Cindy Williams left an indelible mark on television. She'll be missed. https://t.co/TN0HcLDWCf
Retweet | Reply | Original Link   
1/29 @ 5:00 AM

tvland - Tag that Italian friend👇 The Golden Girls is on now. https://t.co/lRc2FMyO83
Retweet | Reply | Original Link   
1/27 @ 8:00 AM

tvland - Have a great weekend. Two and a Half Men airs tomorrow night at 9/8c. https://t.co/VaJx2nsGxJ
Retweet | Reply | Original Link   
1/25 @ 9:44 AM

tvland - WFH struggles. The King of Queens is on tonight at 11/10c. https://t.co/gd3VtPe69k
Retweet | Reply | Original Link   
1/20 @ 12:00 PM

tvland - Get it? Two and a Half Men is on tomorrow night at 9/8c. https://t.co/LqIRtARtUF
Retweet | Reply | Original Link   
1/16 @ 6:00 AM

tvland - Keep Moving. A timeless and timely message from Dr. Martin Luther King Jr brought to life by Morehouse College Cine… https://t.co/W45m4ncI3B
Retweet | Reply | Original Link   
1/15 @ 5:30 AM

tvland - Sophia has stolen our hearts ❤️ The #GoldenGirls is on now. https://t.co/XKzZcrsJxw
Retweet | Reply | Original Link   
1/11 @ 8:00 AM

tvland - Classic Sophia. The #GoldenGirls airs on Sunday mornings. https://t.co/26Ox1nh6BU
Retweet | Reply | Original Link   
1/9 @ 8:00 AM

tvland - We all need a friend like Berta. Two and a Half Men is on weekend nights at 9/8c. https://t.co/q8dS89sRJr
Retweet | Reply | Original Link   
1/8 @ 11:00 AM

tvland - Hot stuff. Everybody Loves Raymond is on weekday nights at 8/7c. https://t.co/xSObzb27tG
Retweet | Reply | Original Link   
1/7 @ 11:00 AM

tvland - Surprise! Two and a Half Men is on tonight at 9/8c. https://t.co/5zkBiZMURm
Retweet | Reply | Original Link   
1/5 @ 8:00 AM

tvland - We tried our best. The King of Queens is on tonight at 11/10c. https://t.co/MwUGyMRHZj
Retweet | Reply | Original Link   
1/2 @ 8:00 AM

tvland - Don't hurt yourself. Two and a Half Men is on weekend nights at 9/8c. https://t.co/DuwqyqXAxy
Retweet | Reply | Original Link   
1/1 @ 10:00 AM

tvland - New year...kinda new me. The #GoldenGirls airs on Sunday mornings. https://t.co/mKe1QCkWR3
Retweet | Reply | Original Link   
12/31 @ 9:11 AM

tvland - Rose knows how to party! 💃 The #GoldenGirls airs on Sunday mornings. https://t.co/yxr1h99yMR
Retweet | Reply | Original Link   
12/29 @ 9:00 AM

tvland - Pucker up. The #GoldenGirls airs on Sunday mornings. https://t.co/j8bzF6VKNX
Retweet | Reply | Original Link   
12/27 @ 11:00 AM

tvland - When family game night gets too heated 😡 The King of Queens is on tonight at 11/10c. https://t.co/qgvneWLHZq
Retweet | Reply | Original Link   
12/23 @ 8:00 AM

tvland - You can't have Christmas without fruitcake! The #GoldenGirls airs on Sunday mornings. https://t.co/P1mPSgS0wT
Retweet | Reply | Original Link