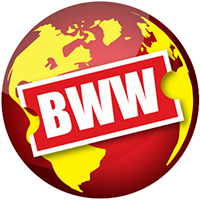 Autumn Crafts, Dance, Storytelling, And Herbology At Staten Island Children's Museum
by A.A. Cristi - October 04, 2021

Staten Island Children's Museum invites you to learn more about the world through observation and experimentation. October's storytelling, movement and art activities will help you learn various ways ...
---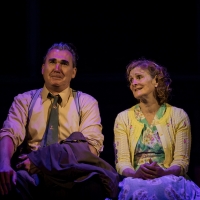 Guest Blog: Gareth Machin, Artistic Director of Wiltshire Creative, On Reopening Salisbury Playhouse
by Guest Author - September 28, 2021

In the words of Cosmo Brown, 'Make 'em laugh' - and how life-affirming to hear waves of laughter ripple through Salisbury Playhouse this week. At times over the past few months, the building has felt ...
---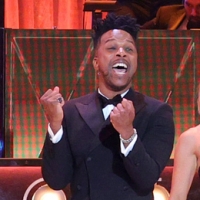 Review Roundup: The 74th Annual Tony Awards; What Are the Critics Saying?
by Michael Major - September 27, 2021

After two and a half years without Broadway's biggest night, the Tony Awards finally made their return! This year's presentation honored the outstanding shows, performances and artistry of the 2019-20...
---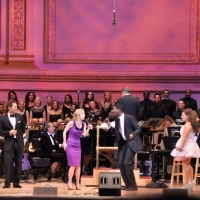 Where Are They Now? Catch Up on the Careers of the Original Cast of HAIRSPRAY
by Chloe Rabinowitz - September 12, 2021

In our new series, 'Where Are They Now?' we're taking a look back at some of our favorite original Broadway casts, and catching up with their careers! Next up, the original cast of Hairspray!
---
Artistic Leadership Transitions Announced at Artists Rep
by Stephi Wild - September 10, 2021

Artists Rep's Board of Directors, along with Executive Director J.S. May and Managing Director Kisha Jarrett,  have begun succession planning and are collaborating to ensure a smooth artistic leadersh...
---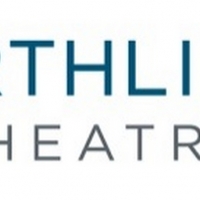 Northlight Theatre To Produce SONGS FOR NOBODIES
by A.A. Cristi - September 07, 2021

Northlight Theatre opens its 2021–2022 season with Songs for Nobodies, written by Joanna Murray-Smith, directed by Rob Lindley, with music direction by Andra Velis Simon, and featuring Bethany Thomas....
---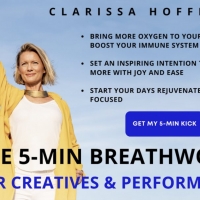 FREE 5-min Breathwork for Creatives + Performers
by - September 05, 2021

Have you ever tried Breathwork to access hightened states of creativity, focus, energy and consciousness yet?
---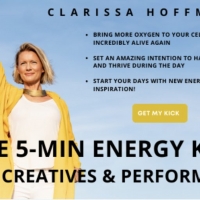 FREE: New 5-min Energy Kick for Creatives & Performers
by - August 29, 2021

If you feel READY for something extraordinary, powerful and fun  and  you are looking for new ways to tap into your innate POWER, WISDOM and POTENTIAL  while creating mental, emotional and physical ...
---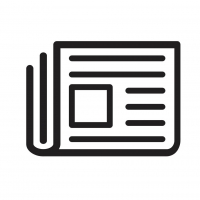 The Granite Theatre to Present TEA FOR THREE
by A.A. Cristi - August 19, 2021

The Granite Theatre continues with its soft-opening and return to live stage performances and in-theatre audiences presenting TEA FOR THREE. Performances begin tomorrow night, August 20 and run throug...
---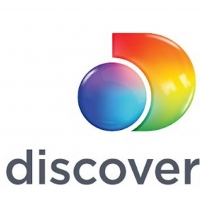 discovery+ to Stream New Limited Docuseries LAST CHANCE TRANSPLANT
by Sarah Jae Leiber - August 16, 2021

This new, emotional and heart-pounding series will give viewers an inside look at the race against the clock to transplant and save human life. 
---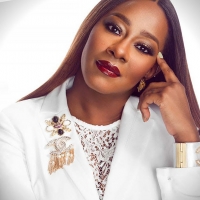 Horizon Foundation Sounds of The City to Present Gospel Singer Le'Andria Johnson
by Chloe Rabinowitz - August 09, 2021

Join in for a free outdoor concert starring gospel singer Le'Andria Johnson. A struggling single mother in the midst of heartbreak and hardship, Le'Andria overcame every obstacle to win BET's gospel c...
---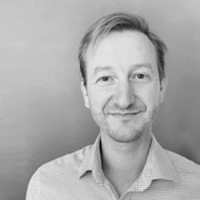 BWW Interview: Nicholas Deffrennes of LE GRAND VERRE Wines
by Marina Kennedy - August 06, 2021

We had the pleasure of interviewing Founder, Nicholas Deffrennes about Le Grand Verre.
---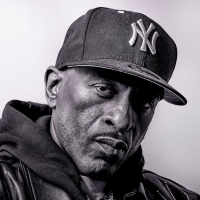 Horizon Foundation Sounds of The City Presents Hip Hop Icon Rakim
by Chloe Rabinowitz - July 20, 2021

Horizon Foundation Sounds of The City Presents Hip Hop Icon RAKIM on Thursday, July 22, 2021 at 6:00 p.m. Join in for a free outdoor concert with hip hop icon & revolutionary emcee Rakim, with a speci...
---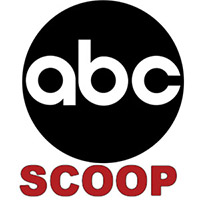 Scoop: Coming Up on a Rebroadcast of SHARK TANK on ABC - Friday, August 6, 2021
by TV Scoop - July 19, 2021

Get all the scoop on SHARK TANK, airing on ABC on Friday, August 6, 2021!
---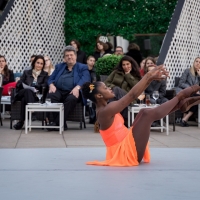 iHeartDance Announces Two Additional Performances on the Rooftop of the Empire Hotel
by Stephi Wild - July 19, 2021

The series, which will offer audiences 2 intimate performances, will feature New York's biggest dance stars from American Ballet Theatre, New York City Ballet, Broadway, Alvin Ailey American Dance The...
---
BWW Feature: ONLINE VIRTUAL OPERA TOUR at Home Computer Screens
by Maria Nockin - July 17, 2021

After Hours: Songs of Protest honors and celebrates a wide range of passionate music that galvanizes activists for social justice. This program of iconic songs, made famous by performers like Nina Sim...
---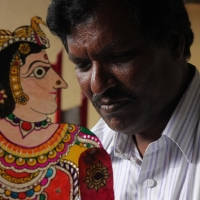 HOWLROUND FOR INDIA to Celebrate Indian Theater Artists Fighting Covid
by Chloe Rabinowitz - July 13, 2021

Fourteen prominent American writer/directors are part of a worldwide roster of over 100 global theater artists lending their voices July 20, 2021 to 'HowlRound for India,' a 24-hour online marathon of...
---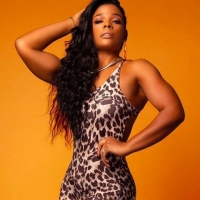 HORIZON FOUNDATION SOUNDS OF THE CITY Returns This Week
by Chloe Rabinowitz - July 13, 2021

Newark will be filled with music again this summer as NJPAC's much-loved free outdoor concert series, Horizon Foundation Sounds of the City, returns with in-person performances on the Arts Center's Ch...
---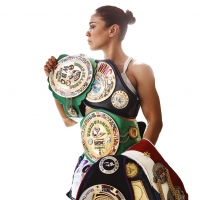 Miriam Nakamoto to Make Screen Debut in Action-Adventure WILDWOOD
by Sarah Jae Leiber - July 06, 2021

On the run from her mother and a pair of hired killers, a young woman (Nakamoto) stumbles into a small town where she's mistaken for a local girl who mysteriously vanished years earlier.
---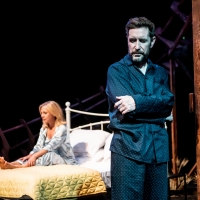 BWW Review: BAD NIGHTS AND ODD DAYS, Greenwich Theatre
by Gary Naylor - June 26, 2021

Four short plays from a long time ago yield much to reflect upon in this mini-anthology of Caryl Churchill's work.
---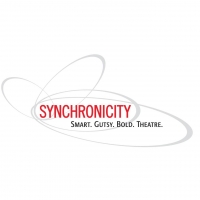 Synchronicity Announces New Staff And Board
by Chloe Rabinowitz - June 17, 2021

Synchronicity Theatre has announced their appointment of the new staff and board. Dynamic arts administrator & educator Dawn Eskridge joins Synchronicity Theatre as the Donor & Patron Services Manager...
---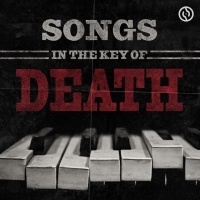 'Songs In The Key Of Death' Podcast Launches Today
June 16, 2021

The show looks at violent criminals we can't stop singing about, the grisly history they reflect, and the underrepresented voices of victims who didn't get to tell their own stories.
---
Queer|Art|Film Summer 2021 Season Announced
by Chloe Rabinowitz - June 15, 2021

Queer|Art, New York City's home for the creative and professional development of LGBTQ+ artists, has announced the upcoming summer season of Queer|Art|Film, returning for another digital season now th...
---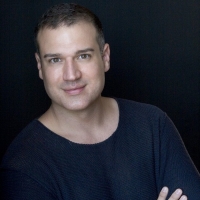 BWW Interview: Michael Chioldi of TOSCA at St. Paul's Cathedral
by Erica Miner - June 11, 2021

The New York City-based award-winning baritone and Pittsburgh, PA, native specializes in dramatic roles of Verdi, Puccini, and Strauss
---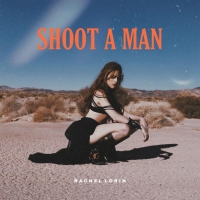 Rachel Lorin Channels the Wild West in Fearless New Single 'Shoot A Man'
by Sarah Jae Leiber - June 04, 2021

A vivid storyteller through song, Lorin has spent her entire life immersed in music. At 12 years old, she sang the national anthem at the U.S. Open and in 2012, she developed an avid fan following whe...
---
Current Shows on OXYGEN
Latest OXYGEN Tweets
3/19 @ 7:26 AM

OxygenPR - .@Oxygen Dares Disciples Of True Crime Not To Look Away During The #SerialKillerWeek Event Beginning Saturday, Apri… https://t.co/gz285xejld
Retweet | Reply | Original Link   
1/19 @ 7:37 AM

OxygenPR - .@Oxygen's Date With Death Event Begins Feb. 11 - "Lovers' Lane Murders," "Snapped: Behind Bars," "Exhumed" & More https://t.co/7Vh0zBs21E
Retweet | Reply | Original Link   
1/13 @ 11:05 AM

OxygenPR - .@Oxygen's #KillerMotive Returns For Season Two On Saturday, January 23 At 6PM ET/PT https://t.co/VWxBFtrXYi
Retweet | Reply | Original Link   
12/10 @ 8:27 AM

OxygenPR - .@Oxygen Aims To Put A Name To The Faceless In The Two-Hour Special #TheJaneDoeMurders Premiering Sunday, January 3… https://t.co/i5ehEuEJGU
Retweet | Reply | Original Link   
12/4 @ 9:15 AM

OxygenPR - .@Oxygen Kicks Off 2021 With New Series From Ice-T, Kelly Ripa, Mark Consuelos And Blumhouse Television During The… https://t.co/ypf0Ua1sqd
Retweet | Reply | Original Link   
10/23 @ 8:24 AM

OxygenPR - .@oxygen Presents The Tragic Case Of Emilie Morris In The Two-Hour Special "#TheCaseDiedWithHer" Premiering Sunday,… https://t.co/qqjAHxOEdg
Retweet | Reply | Original Link   
10/13 @ 10:13 AM

OxygenPR - .@Oxygen's Longest-Running Original Series #Snapped Commemorates Its 500th Episode On Sunday, November 22, At 6PM E… https://t.co/83I9FEWsjT
Retweet | Reply | Original Link   
10/7 @ 11:14 AM

OxygenPR - .@Oxygen's #KillerSiblings Returns With Revenge, Manipulation, And Deceit On Saturday, November 7 at 6PM ET/PT https://t.co/aiBBsjtI6j
Retweet | Reply | Original Link   
9/18 @ 12:44 PM

OxygenPR - .@Oxygen's New Series #RMOC Premieres Sunday, November 8 at 7PM ET/PT https://t.co/pNYiSAeMJd
Retweet | Reply | Original Link   
9/10 @ 9:54 AM

OxygenPR - Nancy Grace Covers The Cases Of Vanessa Guillén, Lori Vallow, Jennifer Dulos, And Others On Season 2 Of @oxygen's… https://t.co/wxeBoVidHe
Retweet | Reply | Original Link   
8/10 @ 7:07 AM

OxygenPR - .@Oxygen's #BuriedInTheBackyard Returns For Season Three on Thursday, September 3, at 8PM ET/PT https://t.co/0wMPrGz2WK
Retweet | Reply | Original Link   
7/2 @ 6:26 AM

OxygenPR - .@Oxygen's #LicenseToKill Hosted By Dr. Terry Dubrow Returns For Season Two On Saturday, August 8 At 6PM ET/PT https://t.co/yQUFnX7nP4
Retweet | Reply | Original Link   
5/21 @ 11:47 AM

OxygenPR - When Love Is Worth Killing For, Nothing Is Off Limits on @Oxygen's #KillerCouples Premiering Thursday, June 18, at… https://t.co/VsNxvCu4Qn
Retweet | Reply | Original Link   
4/27 @ 10:33 AM

OxygenPR - The April 18th episode of "Cold Justice" was the show's most-watched episode on @Oxygen, delivering 1.01MM total viewers.
Retweet | Reply | Original Link   
4/20 @ 7:06 AM

OxygenPR - During the launch of @Oxygen's "12 Dark Days of Serial Killers" stunt the week of April 6th, the network saw its hi… https://t.co/mG3h9NLPfW
Retweet | Reply | Original Link   
4/17 @ 9:36 AM

OxygenPR - .@Oxygen's #AccidentSuicideOrMurder Returns For Season Two Saturday, May 9 at 6pm ET/PT https://t.co/HQ5zUnZlyB
Retweet | Reply | Original Link   
4/3 @ 6:46 AM

OxygenPR - The March 21st episode of #ColdJustice was the show's highest-rated episode on Oxygen across all key demos, deliver… https://t.co/xwNfrK9mk0
Retweet | Reply | Original Link   
3/24 @ 10:29 AM

OxygenPR - .@Oxygen #DeadlyCults returns for Season Two Sunday, April 26 at 7pm ET/PT https://t.co/RYaVhlQ0r2
Retweet | Reply | Original Link   
3/18 @ 7:26 AM

OxygenPR - .@Oxygen Searches For Truth And Justice With #TheForgottenWestMemphisThree, Premiering Saturday, March 28, at 8pm E… https://t.co/A3NDZTj0SS
Retweet | Reply | Original Link   
3/11 @ 8:14 AM

OxygenPR - .@Oxygen Greenlights New Shows Including True Crime Projects From Kelly Ripa And Mark Consuelos As Well As Buzzfeed… https://t.co/KVt7SUPpNF
Retweet | Reply | Original Link