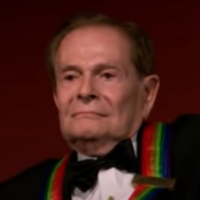 VIDEO: On This Day, July 10- Celebrating Composer Jerry Herman
July 10, 2020

Herman is known for his work on Broadway classics such as Hello, Dolly!, Mame, La Cage Aux Folles, Dear World, Mack & Mabel, The Grand Tour, Milk & Honey and many more. He has been nominated for five ...
---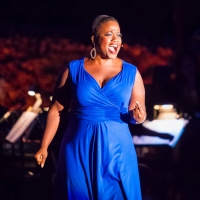 Transcendence Theatre Company Opens 2020 Virtual Season With DON'T STOP BELIEVIN'
July 09, 2020

Transcendence Theatre Company, the award-winning, Sonoma County based theatre company, will open their 2020 virtual season with 'Don't Stop Believin', July 10th through 12th, 17th through 19th,  and w...
---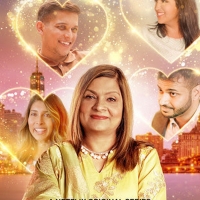 VIDEO: Netflix Debuts Trailer for INDIAN MATCHMAKING
July 09, 2020

Netflix has debuted the trailer for its new reality dating series, Indian Matchmaking!
---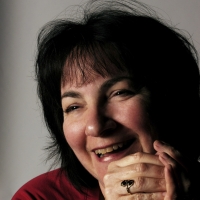 The Marsh Unveils New Daily Programming on MARSHSTREAM
July 09, 2020

As the Bay Area's shelter-in-place continues, The Marsh San Francisco continues to offer a variety of programming at 7:30pm nightly on MarshStream, its popular broadcast platform.
---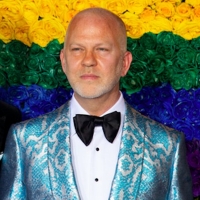 Academy Museum of Motion Pictures Appoints Six New Trustees, Including Ryan Murphy
July 09, 2020

The Academy Museum of Motion Pictures today announced the addition of six new members to its Board of Trustees: Patricia S. Bellinger, Arnaud Boetsch, Olivier de Givenchy, Ray Halbritter, Ryan Murphy,...
---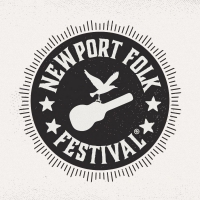 Newport Folk Festival Announces 'Folk On Revival Weekend'
July 09, 2020

This year's Newport Folk Festival - one of the oldest and longest running music festivals in the world, will not happen in person. Since fans can't be together at the Fort, Newport Folk is bringing th...
---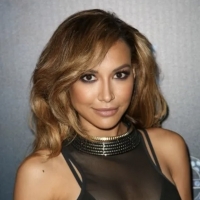 GLEE's Naya Rivera is Missing After Boating in California
July 09, 2020

Multiple sources have confirmed that actress Naya Rivera, best known for her role as Santana on Glee, is missing after boating on a lake in California.
---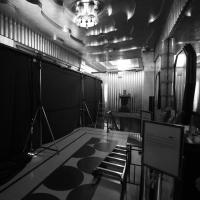 BWW Interview: Nina Dunn Talks THE DARK THEATRES PROJECT
by Cindy Marcolina - July 09, 2020

When the lockdown started in mid March, theatres all over the country were forced to shut down in a hurry. Nina Dunn, video designer with credits spread all over the West End and Europe, has been docu...
---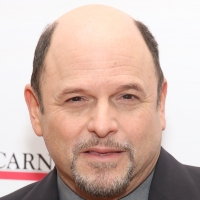 Jason Alexander, Kelli O'Hara, Victor Garber and More to Appear on STUDIO TENN TALKS
July 08, 2020

Studio Tenn's weekly talk show, 'Studio Tenn Talks: Theater Conversations with Patrick Cassidy' has released its July - August lineup, featuring nationally acclaimed performing artists. Jason Alexande...
---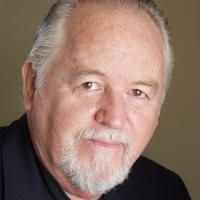 The Acting Company's ALUMNI SPOTLIGHT SERIES Launches Tonight With Dakin Matthews and Angela Pierce in TEA
July 08, 2020

The Acting Company today announced the launch of its Alumni Spotlight Series of virtual readings and concerts celebrating the multiple talents of The Company's acclaimed alumni actors, who over two ge...
---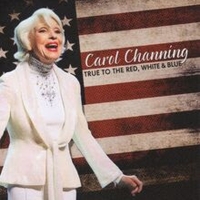 Carol Channing's Final Two Albums Will Be Reissued for Streaming
July 08, 2020

The last two albums recorded by Broadway legend Carol Channing will be digitally reissued on July 10 via Time Life: 'For Heaven's Sake,' a collection of classic spiritual songs originally released on ...
---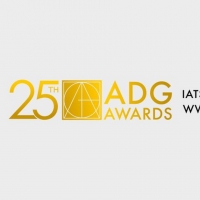 25th Annual Art Directors Guild Excellence in Production Design Awards Moves to April 2021
July 08, 2020

The Art Directors Guild (ADG, IATSE Local 800) 25th Annual Excellence in Production Design Awards honoring Production Design in theatrical motion pictures, television, commercials, animated features a...
---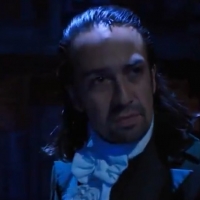 VIDEO: Lin-Manuel Miranda Breaks Down How He Created 'My Shot'
July 07, 2020

Check out the great Lin-Manuel Miranda as he breaks down the songwriting process behind Hamilton's I Want behemoth, 'My Shot'!
---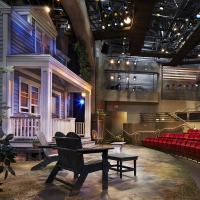 The Carbonell Awards Announces Winners of Four Special Awards
July 07, 2020

Donald R. Walters, Esq., board president of the Carbonell Awards, South Florida's Theatre & Arts Honors, today announced the recipients of four Special Awards that will be presented at the 44th awards...
---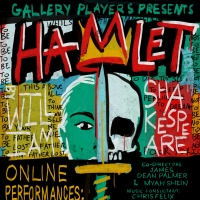 Gallery Players Presents Shakespeare's HAMLET (at Home)
July 07, 2020

Gallery Players will present a live broadcast production of William Shakespeare's Hamlet, directed by James Dean Palmer and Myah Shein, performed July 16-24. Palmer returns to Gallery following his cr...
---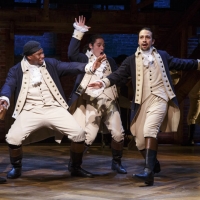 HAMILTON Drives Up Disney Plus Downloads During Premiere Weekend
July 07, 2020

Hamilton caused a spike in downloads for the Disney Plus app over its premiere weekend.
---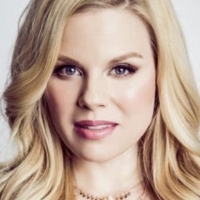 Megan Hilty, Norm Lewis, & Cheyenne Jackson Join Seth Concert Series For LIVE Performances
July 07, 2020

Producer Mark Cortale announced today that award-winning stars of the stage and screen Norm Lewis, Megan Hilty, and Cheyenne Jackson will join the line-up of talent slated to participate in The Seth C...
---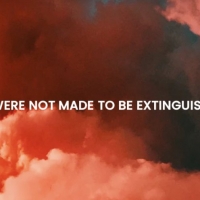 Burn Bright Launches New Initiative, CONNECT
July 07, 2020

Following the success of Burn Bright's digitally commissioned pilot, Better In Person, the empowering not-for-profit led by Tori Allen-Martin and Sarah Henley, is continuing the series with the next i...
---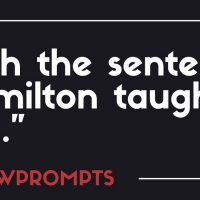 BWW Prompts: HAMILTON Taught Me...
by BWW Prompts - July 06, 2020

We want to hear from you! Submit your response to our daily #bwwprompts, where each day we'll be asking our readers on Facebook, Twitter, and Instagram questions to spark some theater conversation.
---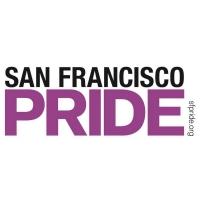 More than 50,000 Viewers Tune in for San Francisco Pride's Official Pride 50 Online Celebration
July 06, 2020

As Pride month comes to a close, the Board of Directors of San Francisco Pride shared today that more than 50,000 viewers tuned in for the official Pride 50 online celebration this past weekend, June ...
---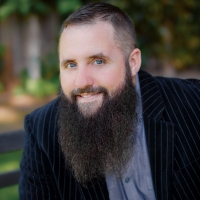 BWW Interview: Josh Shaw of MADAMA BUTTERFLY at Home Computer Screens
by Maria Nockin - July 06, 2020

Named as one of Musical America's Top 30 Innovators in Classical Music, Josh Shaw is the Executive and Artistic Director of Pacific Opera Project (POP), one of L.A.'s most exciting opera companies. Du...
---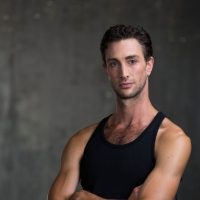 South African Choreographer Marc Goldberg Awarded Bursary To Study At Prestigious Trinity Laban Conservatoire In London
July 05, 2020

South African dancer and choreographer Marc Goldberg, 39, has been awarded a partial scholarship to study at the prestigious Trinity Laban Conservatoire in Music and Dance in London, after successfull...
---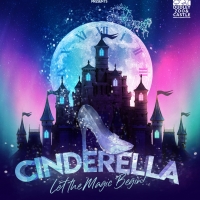 Wolverhampton Grand Theatre Postpones CINDERELLA Pantomime Until December 2021
July 05, 2020

Wolverhampton Grand Theatre has today announced that their 2020 pantomime CINDERELLA, has been postponed until December 2021.
---
Piano Bar Live! Continues July 7th Celebrating Boston's Cabaret Scene
July 05, 2020

Piano Bar Live! continues Tuesday, July 7th at 7:15 pm ET with a very special show celebrating Boston's vibrant Cabaret scene and the reopening of the iconic Club Cafe. The event, titled, A Virtual Sh...
---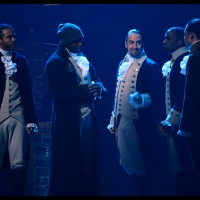 Review Roundup: Find Out What Critics Thought of HAMILTON on Disney+ - Updating Live!
July 04, 2020

In just days, the world will get to tune in for the phenomenon that is Hamilton, when it arrives on Disney+. The critics however, have already gotten their shot at the new film.
---