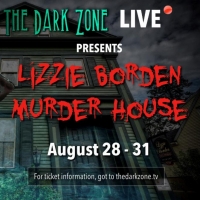 THE LIZZIE BORDEN MURDER HOUSE Livestream Event Announced
August 04, 2020

As the world continues to cope with a deadly pandemic, we struggle to find some sense of a 'new normal' and ways to combat the boredom of spending all, or a good part of our time at home. In a possibl...
---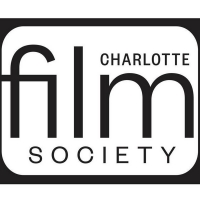 The Charlotte Film Society Announces Plans for New Art House Theater
August 04, 2020

The Charlotte Film Society announced that a new art house theater is in development, The Charlotte Observer reports.
---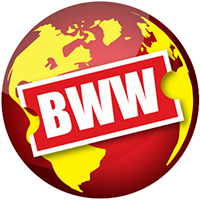 Nodeul Live House Enhances Events By Upgrading To World-Class HARMAN Professional Audio Solution
August 03, 2020

To offer guests an unforgettable experience during concerts and other live events, the Nodeul Live House upgraded its sound system by hiring integrators, TechDataPS Co., Ltd. and All That Sound, to de...
---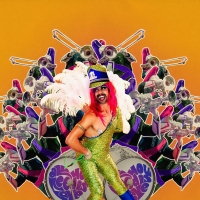 Brisbane Festival To Return with a Boldly Brisbane Program Guaranteed to Surpise and Delight
by Virag Dombay - August 03, 2020
---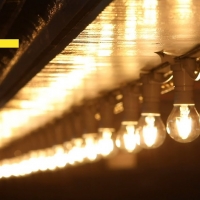 Edinburgh International Festival Announces Series of Video Works and Light Installations, MY LIGHT SHINES ON
August 03, 2020

Edinburgh International Festival, the world's leading performing arts festival, today unveils My Light Shines On a?" a series of video works and light installations across Scotland's capital to mark t...
---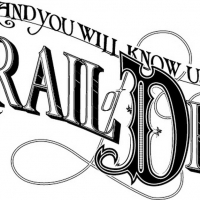 ...AND YOU WILL KNOW US BY THE TRAIL OF DEAD GEARS to Livestream Tomorrow
July 30, 2020

...And You Will Know Us by the Trail of Dead announce three livestreams this summer, starting with the July 31 US Live Set at 8 p.m. CST, followed by the Aug. 7 UK/EU Live Set at 8 p.m. GMT +1 and cul...
---
The Theatre Cafe Launches New Musical Theatre Web Series THE THEATRE CHANNEL
July 29, 2020

Adam Blanshay Productions and The Theatre Café present a brand-new musical theatre-based web series, The Theatre Channel.
---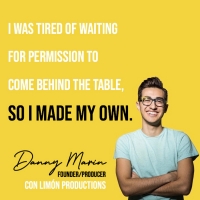 Danny Marin Launches Con Limón Productions
July 28, 2020

Introducing Con Limón Productions: A hub of entertainment that will not only produce new works, but will also offer master classes, roundtable discussions, community building, connection and collabora...
---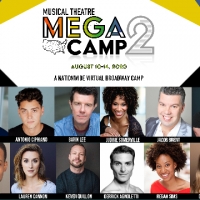 Reneé Rapp, Megan Hilty, Emily Swallow, Antonio Cipriano and More To Headline The 2nd Musical Theatre Megacamp
July 28, 2020

Over 30 Broadway and Hollywood guest artists join students from across the globe in the nation's largest virtual musical theatre camp -- the Musical Theatre MEGACAMP!
---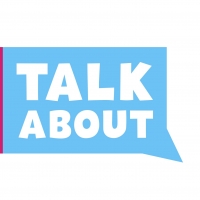 New PBS KIDS TALK ABOUT: RACE AND RACISM Special To Debut In October
July 28, 2020

Today, PBS KIDS announced a new special, "PBS KIDS Talk About: Race and Racism," premiering October 9.
---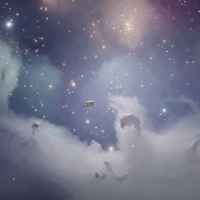 Noah Cyrus Releases New Video for 'July'
July 28, 2020

Sony Corporation today premiered the latest installment of its brand campaign, A Sony Collaboration Series, with a revolutionary video for multi-platinum Sony Music Entertainment (SME) artist Noah Cyr...
---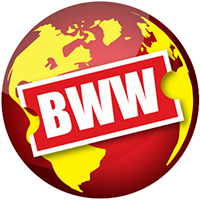 People's Light Announces Reimagined 2020/2021 Season
July 27, 2020

People's Light recently announced a reimagined 2020/2021 Season, which includes an investment in filmed theatrical productions and a hopeful return to live theatre in March 2021.
---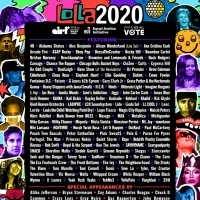 Lollapalooza Celebrates Live Music With Lolla2020, Featuring Paul McCartney, Chance The Rapper, Outkast, & More
July 27, 2020

Lollapalooza will commemorate this year's festival weekend with Lolla2020, a free four-night broadcast event taking place on the original dates of the Chicago-based festival, Thursday, July 30 through...
---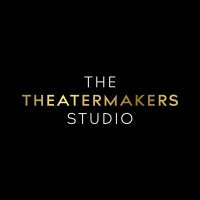 The TheaterMakers Studio to Host The TheaterMakers Summit Virtually
July 27, 2020

The TheaterMakers Studio will host The TheaterMakers Summit virtually on November 14th and 15th, with a bonus day of content on November 16th. The annual conference, which is now in its 4th year, will...
---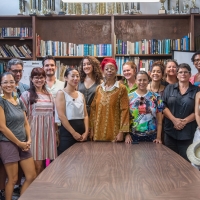 ICA Miami Expands Research Department and Renames To Knight Foundation Art + Research Center
July 27, 2020

The Institute of Contemporary Art, Miami (ICA Miami) today announced the expansion of its Art + Research Center, South Floridaa??s only museum-based research department, and its renaming to the Knight...
---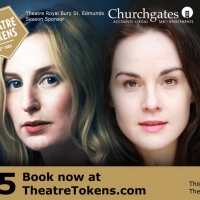 Theatre Tokens and Theatre Royal Bury St Edmunds Launch New Online Events Featuring Michelle Dockery and More
July 24, 2020

Theatre Royal Bury St Edmunds is launching a brand-new online series, At Home With... in partnership with Theatre Tokens and sponsored by Theatre Royal Autumn Season Sponsor, Churchgates. The event, h...
---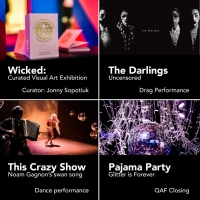 Queer Arts Festival WICKED Pulls Out All The Stops For Closing Weekend Global Audience
July 23, 2020

Recently referred to as 'A Showcase of Resilience in the Digital World', the 12th Annual Queer Arts Festival (QAF) continues their digitally re-imagined festival through the weekend with headline perf...
---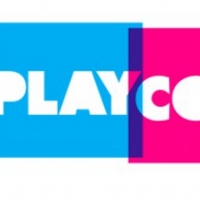 The Play Company Presents Mini-Commissions by Katie Brook & Trish Harnetiaux, William Burke and More
July 23, 2020

The Play Company today shared the series of Mini-Commissions they initiated in April, offering audiences digital access to exciting new works by artists creatively navigating the constraints of our ti...
---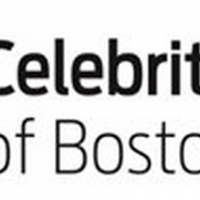 Celebrity Series Of Boston Announces Fall 2020 Digital Programming
July 23, 2020

Celebrity Series of Boston announces the continuation of a?oeCelebrity Series at Homea?? with a series of 18 paid and free digital concerts and events in the fall of 2020.
---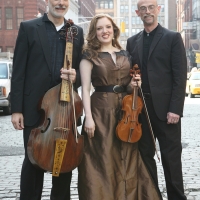 Houston Early Music Initiates Second Phase Of Its New Pathways For the Arts Program
July 22, 2020

Houston Early Music's journey to build more resilience and momentum continues: The organization is entering its second year in EmcArts' New Pathways for the Arts l Houston, a three-year, multi-phase p...
---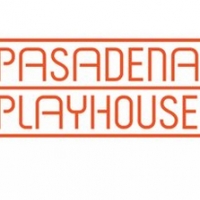 Pasadena Playhouse Announces The Launch Of PLAYHOUSE LIVE
July 22, 2020

Pasadena Playhouse announces the launch of PlayhouseLive, a first-of-its-kind nonprofit streaming platform to showcase theatrical productions from multiple theaters around the country to a national an...
---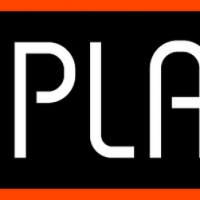 Pasadena Playhouse Announces the Launch of PlayhouseLive
July 22, 2020

Pasadena Playhouse has announced the launch of PlayhouseLive, a first-of-its-kind nonprofit streaming platform to showcase theatrical productions from multiple theaters around the country to a nationa...
---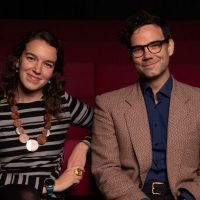 King's Head Theatre's Artistic Director Steps Down After a Decade
July 22, 2020

Adam Spreadbury-Maher, Artistic Director of the King's Head Theatre, Islington will step down from his post this September after a decade of service.
---
Howard County Arts Council Honors Howie Award Winners
July 21, 2020

The Howard County Arts Council will honor its 2019 Howie Award recipients at the 23rd Annual Celebration of the Arts. The Celebration gala, presented by Howard Bank, provides an annual opportunity for...
---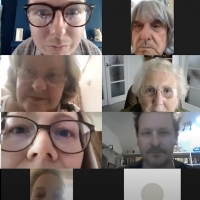 VIDEO: Blackpool Grand Theatre and The RSC Channel Henry V in ONCE MORE UNTO THE BEACH
July 21, 2020

Blackpool residents channel spirit of Shakespeare's Henry V in stirring new theatre piece inspired by the hopes and fears of communities leaving lockdown for the first time.
---