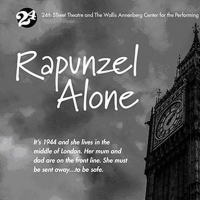 24th Street, The Wallis Release Audio Theater Recording Of RAPUNZEL ALONE
by A.A. Cristi - September 17, 2021

A fully-produced, stand-alone audio theater recording of Rapunzel Alone by Olivier Award-winning playwright Mike Kenny (Walking the Tightrope) is being released in advance of the world premiere produc...
---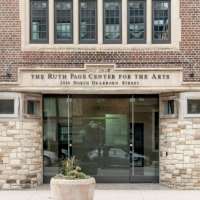 Chicago Dance History Project Moves To The Ruth Page Center
by Stephi Wild - September 16, 2021

Chicago Dance History Project (CDHP), which investigates, documents, and presents the individual and institutional past of Chicago dance, announces its move into The Ruth Page Center for the Arts as a...
---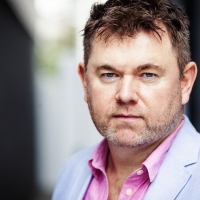 New York Irish Center To Present Varied Cultural Offerings This Fall
by Stephi Wild - September 16, 2021

The New York Irish Center (NYIC), a hub for culture and community enrichment serving a broad audience from its base in Long Island City, is announcing the fall portion of its 2021-22 season, the first...
---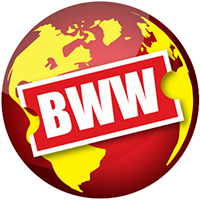 The Festival De Lanaudière Commissions Two Works By Composer Samy Moussa
by Stephi Wild - September 16, 2021

In a gesture that strengthens its commitment to today's creators, the Festival de Lanaudière has joined forces for the first time in its history with the Vienna Philharmonic, Dutch National Opera & Ba...
---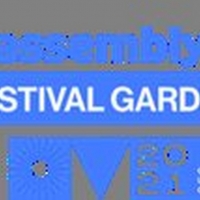 Assembly Festival Garden and Coventry City Of Culture Trust Answer Call For Encore
by Stephi Wild - September 16, 2021

The hugely popular Assembly Festival Garden will return to Coventry in the spring after proving to be a UK City of Culture hit.
---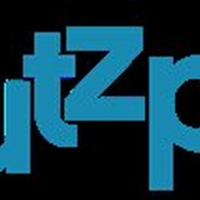 CHUTZPAH! FESTIVAL Tickets On Sale September 15
by A.A. Cristi - September 15, 2021

The Chutzpah! Festival returns with an exciting and dynamic lineup of performances this November 4-24, 2021, presenting music, theatre, comedy, and dance that reflects the joy of coming back together....
---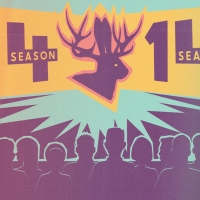 Jackalope Theatre Company Announces 2021/2022 Season
by Chloe Rabinowitz - September 15, 2021

Jackalope Theatre Company has announced details for their 2021/2022 season featuring the world premiere of Enough to Let the Light In by Paloma Nozicka, directed by Kimberly Senior, in spring of 2022....
---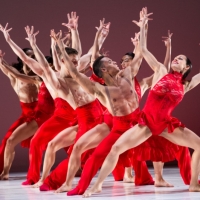 Ballet Hispánico to Celebrate Hispanic Heritage Month With A LA CALLE BLOCK PARTY
by Chloe Rabinowitz - September 15, 2021

Ballet Hispánico will celebrate Hispanic Heritage Month with a robust and engaging programming line-up anchored by the organization's annual A La Calle Block Party. The fourth edition of the popular c...
---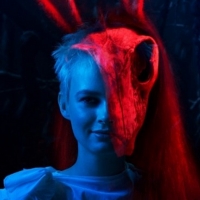 Púca Festival Returns Celebrating Ireland As Origin Of Halloween With Extended Programme
by Stephi Wild - September 15, 2021

Púca festival is a spectacular, fun and otherworldly festival celebrating Ireland as the original birthplace of Halloween. In 2021 visitors from home and abroad are being welcomed back for a week of m...
---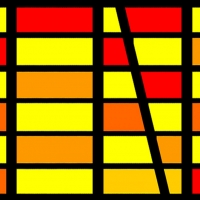 Tilted Axes Presents FABRICATION A New Performance Created For NYC's Garment District
by A.A. Cristi - September 14, 2021

On October 10th, between 2pm-5pm, Tilted Axes: Music for Mobile Electric Guitars will present a new performance procession entitled Fabrication in partnership with Theaterlab in NYC's Garment District...
---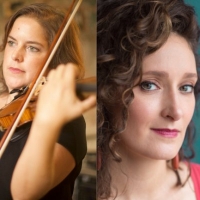 Matricalis, A New Resource For Musician Mothers, Launched By Olivia De Prato, Zosha Di Castri, Allison Loggins-Hull & Alice Teyssier
by Chloe Rabinowitz - September 14, 2021

Olivia De Prato, Zosha Di Castri, Allison Loggins-Hull, and Alice Teyssier have announced the launch of Matricalis, a project and community hub that reflects on the impact of motherhood on individual ...
---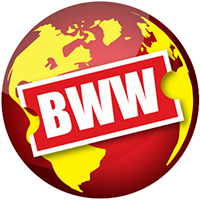 Downtown Brooklyn Arts Festival Returns Next Week
by Stephi Wild - September 14, 2021

This year, DBAF features exciting programming, both virtual and in-person, with performances, classes, screenings, and exhibitions across the district, and a host of exciting free outdoor events at Th...
---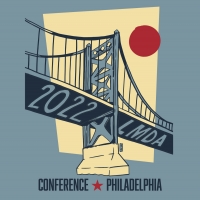 2022 LMDA International Theatre Conference Announced
by Chloe Rabinowitz - September 13, 2021

The Literary Managers and Dramaturgs of the Americas has officially announced their 2022 LMDA International Conference which will be held both online and in Philadelphia, PA U.S.A. on the traditional ...
---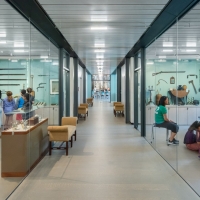 Concord Museum Sets September Public Opening of $16 Million Renovation
by Stephi Wild - September 11, 2021

The much-anticipated final phase of Concord Museum's decade-long $16 million renovation project will culminate with the opening of 10 new permanent galleries and a public celebration starting on Labor...
---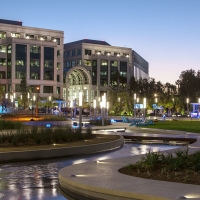 Jacob Jonas the Company Taps Non-Traditional Spaces for ACTIVATE LA, Series Of Dance Programs
by A.A. Cristi - September 10, 2021

Jacob Jonas The Company– the 21st Century dance company that is quickly gaining acclaim and recognition for mixing contemporary ballet, breakdance and acrobatic movement – brings its boundless energy ...
---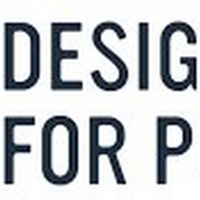 Design Trust Names 8 Finalists For Its 2021 RFP Advancing Health Equity In New York City
by Chloe Rabinowitz - September 10, 2021

The Design Trust for Public Space today named eight finalists for The Restorative City: Building Community Wellness through Public Space, a major initiative dedicated to connecting health equity with ...
---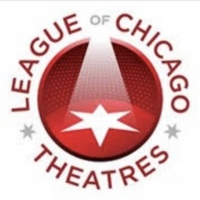 16 Northern Illinois Arts Organizations Awarded Grants from ComEd and League of Chicago Theatres
by Stephi Wild - September 10, 2021

 To support accessibility to the arts in northern Illinois in the face of challenges due to the pandemic, ComEd and the League of Chicago Theatres today announced grants of up to $10,000 each to 16 no...
---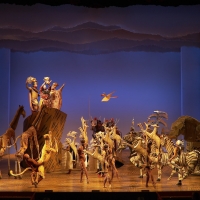 THE LION KING to Stream Opening Number Exclusively on TikTok
by Taylor Brethauer-Hamling - September 09, 2021

In a Broadway first, The Lion King will exclusively partner with TikTok to stream the production's iconic opening number, "Circle Of Life," on September 14 in celebration of the hit show's return to t...
---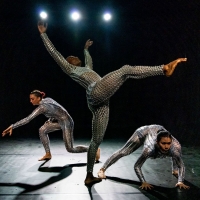 Arts On Site Announces September Performance Schedule
by Chloe Rabinowitz - September 08, 2021

Arts on Site has announced September performances, featuring dance, music, and film in the heart of the East Village at Studio 3R, 12 St. Mark's Place, NYC.
---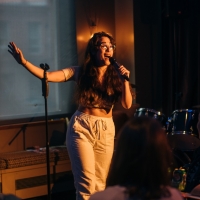 Ars Nova to Return to In-Person Events with RAIMUNDA, P.S. and More
by Chloe Rabinowitz - September 08, 2021

Ars Nova has announced details for a series of events that welcome audiences back to the Ars Nova Hub (511 West 54th Street). These experiences can also be enjoyed online on the Ars Nova Supra digital...
---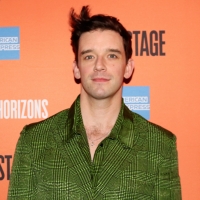 DEAR EVAN HANSEN, WICKED, and More Will Perform at Bloomingdale's Flagship Store
by Stephi Wild - September 08, 2021

The event will feature performances from Dear Evan Hansen, Aladdin, Wicked, The Lion King, and Diana The Musical.
---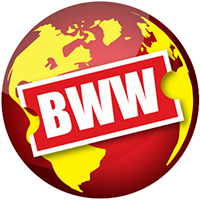 WOW and Birkbeck Announce Initial Line-up For Shameless! Festival Of Activism Against Sexual Violence
by Stephi Wild - September 08, 2021

WOW - Women of the World and Birkbeck, University of London's Sexual Harms and Medical Encounters (SHaME) project have announced the initial line-up for the inaugural Shameless! Festival of Activism A...
---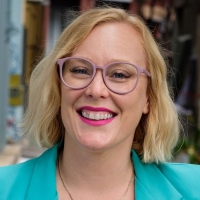 Darlinghurst Theatre Company Restructures As 30th Anniversary Approaches
by A.A. Cristi - September 08, 2021

As the company edges towards 30 years, Darlinghurst Theatre Company has unveiled a new two-pronged leadership team with our current Co-Artistic Director Amylia Harris promoted as sole Artistic Directo...
---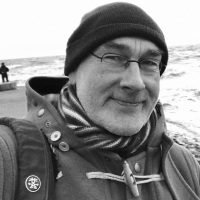 PUSH THE BOAT OUT, Scotland's Brand New Poetry Festival, Launches Inaugural Programme
by A.A. Cristi - September 07, 2021

Push The Boat Out, Scotland's newest and most boundary-bending poetry festival, launches its inaugural programme today, Wednesday 8 September in Edinburgh.
---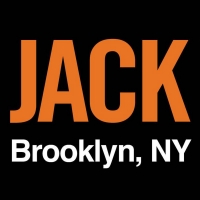 JACK to Hold Ribbon-Cutting Ceremony to Officially Open New Space
by Chloe Rabinowitz - September 07, 2021

Brooklyn performance and civic space JACK has announced a ribbon-cutting ceremony on Tuesday, September 14 at 11 a.m. to officially open its new space at 20 Putnam Ave in Clinton Hill, Brooklyn. The c...
---
Current Shows on HUB