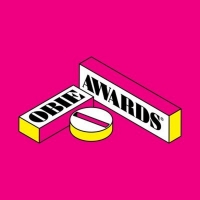 American Theatre Wing Reschedules 2020 Obie Awards for Tuesday, July 14
July 08, 2020

The American Theatre Wing and The Village Voice have announced that the 65th Annual Obie Awards, New York's preeminent celebration of Off- and Off-Off-Broadway theater, are now set to premiere on Tues...
---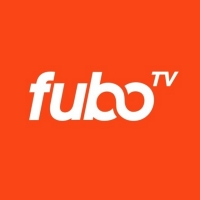 Disney Media Networks and fuboTV Announce Distribution Agreement
June 24, 2020

FaceBank Group, Inc. (d/b/a fuboTV) (OTCQB: FUBO) and Disney Media Networks today announced a comprehensive distribution agreement to deliver Disney's robust lineup of premier news, sports and enterta...
---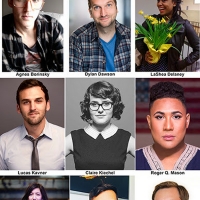 Nine Writers Set For Echo Theater Company's 2020 Playwright's Lab
May 28, 2020

Los Angeles-based Echo Theater Company, dedicated to creating new work for the theater, has announced the nine writers who will participate in the company's 2020 Playwrights Lab.
---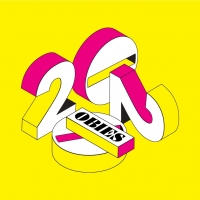 Cole Escola Will Host Obie Awards Ceremony- Set for June 4
May 26, 2020

The American Theatre Wing (Heather Hitchens, President & CEO) and The Village Voice (Peter Barbey, CEO) have just announced that the 65th Annual Obie Awards, New York's preeminent celebration of Off- ...
---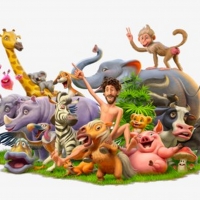 Lil Dicky Raises $800K+ for Climate Change and COVID-19
April 22, 2020

One year after the release of the single and animated short film release "Earth," Dave Burd aka Lil Dicky is donating over $800,000 to help combat climate change and contribute to COVID-19 support.
---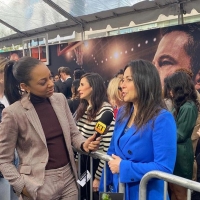 Actress Yennifer Behrens Joins Cast Of Ben Affleck's THE WAY BACK
March 17, 2020

Actress & Producer Yennifer Behrens stars in The Way Back, the new Warner Brothers feature film starring Ben Affleck. Available only in theaters nationwide.
---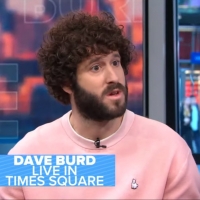 VIDEO: David Burd Talks About His Bar Mitzvah on GOOD MORNING AMERICA
by Stage Tube - March 11, 2020

Burd, also known as Lil Dicky, discusses how his new FXX show a?oeDavea?? is loosely based on his life.
---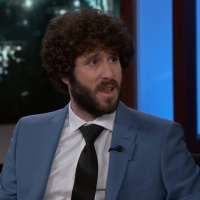 VIDEO: Lil Dicky Talks About His Viral Fame on JIMMY KIMMEL LIVE!
by Stage Tube - March 05, 2020

Dave talks about his rapping alter ego Lil Dicky, what his parents thought of his career choice, spending all of his Bar Mitzvah money on making rap videos, his first video getting 1 million views in ...
---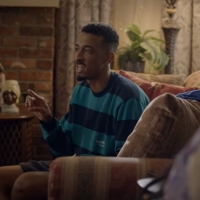 VIDEO: Watch a First Look at DAVE on FXX
by Stage Tube - March 02, 2020

He's a once-in-a-generation artist. Of sorts. Get a FIRST LOOK at FXX's new original series, DAVE. Premieres 3/4 on FXX. 3/5 on FX on Hulu.
---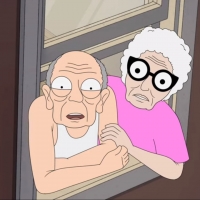 VIDEO: Watch a Promo For Season Two of CAKE
by Stage Tube - February 25, 2020

Feelin hungry? Have some more Cake March 5th on FXX. Next day on FX on Hulu.
---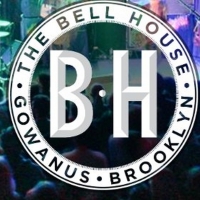 Whitmer Thomas, Cameron Esposito and More Are Coming to The Bell House
January 23, 2020

The Bell House has released it's upcoming schedule. See below for details! For more information click HERE.
---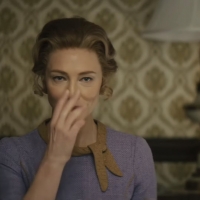 VIDEO: See What's Coming to FX in 2020!
by Stage Tube - January 06, 2020

FX on Hulu. The streaming home of FX Networks, showcasing the most comprehensive expression of the FX brand.
---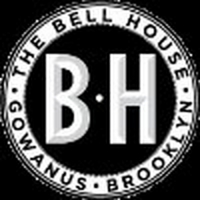 The Bell House Releases Upcoming Schedule
December 11, 2019

The Bell House has released its upcoming schedule. Take a look below!
---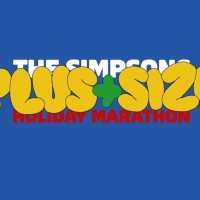 VIDEO: Watch a Promo for THE SIMPSONS Marathon on FX!
by Stage Tube - December 06, 2019

The Simpsons + The Holidays = WOO HOO! The Simpsons PLUS+SIZE Marathon starts 12/17 on FXX.
---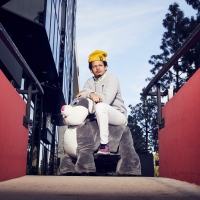 Eric Andre to Host RAPPER WARRIOR NINJA for Quibi
November 07, 2019

Today, Quibi announced RAPPER WARRIOR NINJA a new series hosted by actor, comedian and musician Eric Andre. The series is co-created and executive produced by Eric Andre and Kitao Sakurai.
---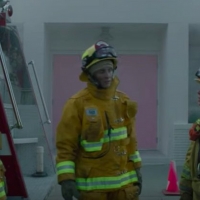 VIDEO: Watch the 'Two Pink Doors - Firefighters' Highlight From CAKE on FXX
by Stage Tube - November 06, 2019

What's hotter than an actual fire? The burning feeling of being left out.
---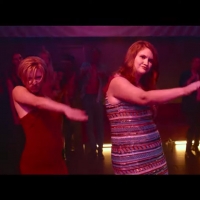 VIDEO: ROUGH NIGHT is Now Available on FX. Watch a Trailer Here!
by Stage Tube - October 07, 2019

Watch the official trailer for Rough Night. An aspiring politician reunites with her best friends from college for an uninhibited bachelorette getaway – only to see the celebration abruptly cut short ...
---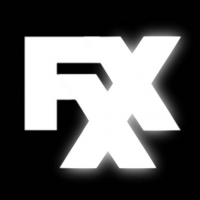 CAKE Sets Premiere Date at FXX
August 29, 2019

Deadline reports that FXX will premiere a new short-form series in September. The show, 'Cake,' will contain both animated and live action sequences.
---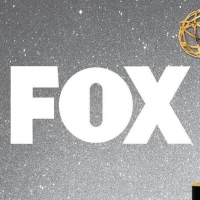 FOX Confirms the 2019 EMMYS Will Not Have a Host
August 07, 2019

Fox Entertainment CEO Charlie Collier confirmed the news will be no host on this year's Primetime Emmy telecast, according to Variety. The announcement was made on Wednesday morning during the network...
---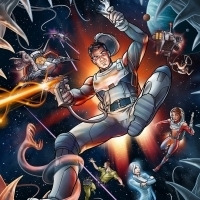 FXX Renews ARCHER for an Eleventh Season
July 22, 2019

FXX has renewed the Emmy(R) Award-winning animated comedy series Archer for an 11th season, it was announced today by Nick Grad and Gina Balian, Presidents, Original Programming, FX Entertainment. Sea...
---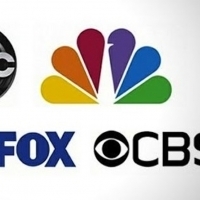 Find Out When Your Favorite Shows Are Returning with the 2019-2020 Premieres Roundup!
July 02, 2019

The 2019-2020 primetime television season is approaching fast, and BroadwayWorld has rounded up the premiere schedules for NBC, CBS, ABC, FOX, The CW, and FX. Find out when your favorite show premiere...
---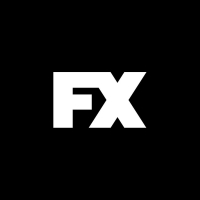 FX Networks Sets Fall Premiere Dates for AMERICAN HORROR STORY, MAYANS M.C. and More!
June 24, 2019

FX Networks today announced the fall premiere dates for the hit biker drama Mayans M.C., the acclaimed Mr Inbetween, the ninth installment of the AMERICAN HORROR STORY franchise, American Horror Story...
---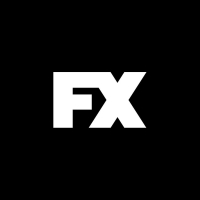 FX Networks Returns to San Diego Comic-Con With ARCHER and More
June 24, 2019

FX Networks is returning to San Diego Comic-Con in a big way again this summer with FXX's Emmy Award(R)-winning animated comedy Archer, the breakout FX comedy What We Do in the Shadows and the hit FX ...
---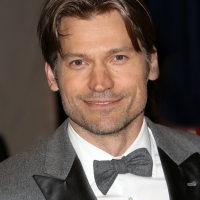 FX Lands Stellar Ensemble Cast for the Drama Series Pilot GONE HOLLYWOOD, Including John Magaro and Nikolaj Coster-Waldau
June 19, 2019

FX today announced the cast that will star in the pilot for Gone Hollywood. Set in 1980, Gone Hollywood centers on a group of talent agents who defect from an old-guard percentery to found their own, ...
---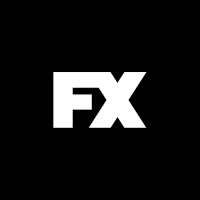 Eliza Clark Joins the FX Drama Series Y As Showrunner
June 18, 2019

Eliza Clark has joined the creative team on the upcoming FX drama series Y as Writer, Showrunner and Executive Producer, it was announced today by Nick Grad and Gina Balian, Presidents, Original Progr...
---