DESERT ONE'S Barbara Kopple, RBG's Julie Cohen & BUOYANCY'S Rodd Rathjen Up Next On Tom Needham's SOUNDS OF FILM
September 22, 2020

Two-Time Academy Award Winning Director Barbara Kopple, Producers Eric Forman & David Cassidy, Air Force Chief Master Sgt. Richard 'Taco' Sanchez and John Limbert, Diplomat and one of the Iran Hostage...
---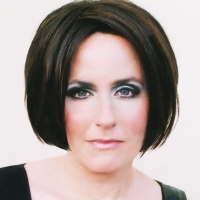 Shelly Goldstein Releases "You'll Be Gone"
September 22, 2020

Celebrated Performing Artist, Shelly Goldstein, Releases a?oeYou'll Be Gone,a?? a rewrite of Lin-Manuel Miranda's a?oeYou'll Be Backa?? from HAMILTON.
---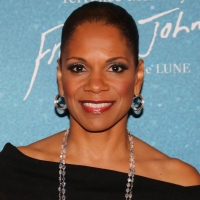 Audra McDonald, Sutton Foster, and Laura Bell Bundy Stop By MAMAS TALKIN' LOUD Podcast Season Two
September 22, 2020

Broadway moms, Cara Cooper (The Prom) and Jessica Rush (Tina: The Tina Turner Musical) of the hit podcast a?oeMamas Talkin' Louda??, in association with the Broadway Podcast Network, will welcome Audr...
---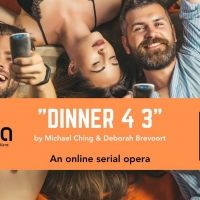 Fargo-Moorhead Opera to Joins Country-Wide Segmented Online Opera Project Titled TALES FROM A SAFE DISTANCE
September 22, 2020

The Fargo-Moorhead Opera has teamed up with opera companies around the United States for an upcoming country-wide project titled 'Tales from a Safe Distance,' Inform reports.
---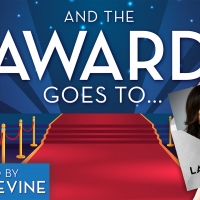 Podcast: Laura Benanti Talks GYPSY & More on AND THE AWARD GOES TO...
by Little Known Facts w/ Ilana Levine - September 22, 2020

Laura Benanti dreamed of one thing and one thing only- performing on Broadway so winning a Tony Award for her role in Gypsy was the most amazing dream come true and one of the happiest moments of her ...
---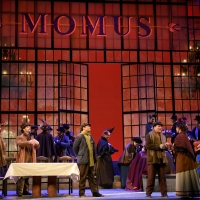 San Diego Opera Announces Live Drive-In Performances of LA BOHEME
September 21, 2020

San Diego Opera has announced drive-in performances of La bohème at the Pechanga Arena San Diego parking lot (3500 Sports Arena Blvd, San Diego, CA 92110), starting October 24, 2020 at 7:30 PM.
---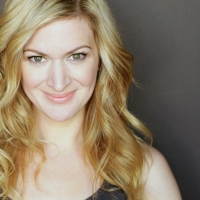 Podcast: LITTLE KNOWN FACTS with Ilana Levine and Special Guest, Kelly Hutchinson
by Little Known Facts w/ Ilana Levine - September 21, 2020

Today's episode features Kelly Hutchinson- an actor/writer who has appeared on Broadway, off-Broadway, tv and film. Kelly recently wrote on the first two seasons of 'Dead to Me' for CBS studios/Netfli...
---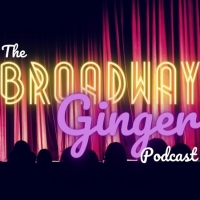 New Musical Theatre Podcast THE BROADWAY GINGER to Premiere October 5
September 21, 2020

This fall, a humorous lovenote to Broadway is making its debut on podcast platforms everywhere. The Broadway Ginger Company has announced the release of THE BROADWAYGINGER PODCAST, an upbeat new show ...
---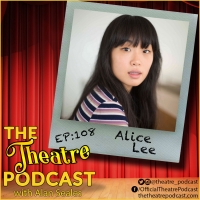 The Theatre Podcast With Alan Seales Chats With Alice Lee
September 20, 2020

The Theatre Podcast with Alan Seales recently chatted with Alice Lee!
---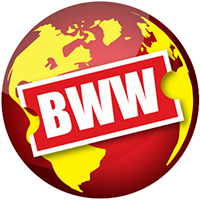 DPTV Documentary DETROIT JAZZ CITY To Air Tonight
September 18, 2020

A new DPTV documentary traces our city's key role in developing America's great original art form. Watch tonight at 9:30 on DPTV (56.1) and at DPTV.org/Jazz.
---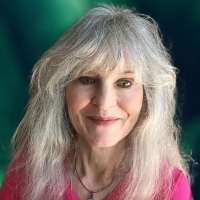 San Antonio's Katchie Cartwright Releases 'Rainy Afternoon'
September 18, 2020

Dr. Katchie Cartwright, renowned flutist and ethnomusicologist based in San Antonio has just released her latest project as a bandleader, Rainy Afternoon. On this 4-track EP highlights Cartwright's pl...
---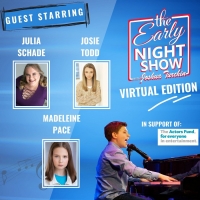 VIDEO: Joshua Turchin's THE EARLY NIGHT SHOW Features SIX Musical Director Julia Schade & More
September 18, 2020

The Early Night Show with Joshua Turchin- Virtual Edition (Corona Cabaret) continues its increasingly popular run with the release of a new episode today! Season five, episode four features special gu...
---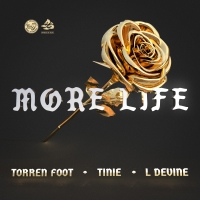 Torren Foot Releases New Version and Video for 'More Life'
September 18, 2020

Australian producer Torren Foot today drops the vocal version of his mighty single 'More Life' featuring Tinie and L Devine.
---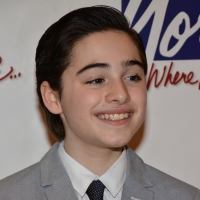 Sydney Lucas and Eli Tokash Chat With Joshua Colley On TAKE A BOW Podcast
September 17, 2020

Tony and Grammy-nominated actress, Sydney Lucas, and Broadway and TV veteran, Eli Tokash, in association with the Broadway Podcast Network present this week's episode of TAKE A BOW. Joshua Colley take...
---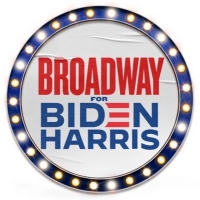 BROADWAY FOR BIDEN's Next Town Hall Covering Healthcare to Feature Vasthy E. Mompoint, Dimitri Moise and Doug Carfrae
September 17, 2020

Broadway for Biden's second Town Hall event will stream online this Saturday, September 19 at 2:00pm EST and feature Vasthy E. Mompoint (The Prom), Dimitri Moise (Beautiful, The Book of Mormon), and D...
---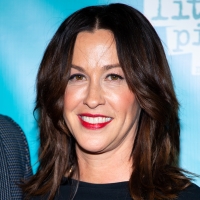 Demi Lovato, Alanis Morisette, Katy Perry & More Join I'M LISTENING Mental Health Broadcast
September 17, 2020

Entercom, a leading media and entertainment company and one of the largest radio broadcasters in the U.S., will broadcas.t the fourth annual "I'm Listening," a live national program
---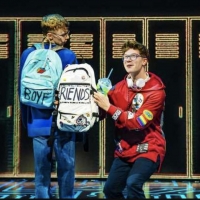 Red Solo Cup Concert Will Reunite Most Of The London Cast Of BE MORE CHILL
September 17, 2020

Scott Folan and Broadway Podcast Network have announced the exclusive RED SOLO CUP CONCERT, reuniting most of the London cast of BE MORE CHILL (sort of) LIVE on Saturday, September 26, 2020 at 9:00...
---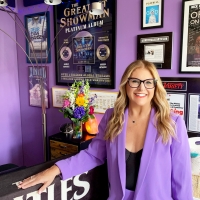 Podcast: LITTLE KNOWN FACTS with Ilana Levine and Special Guest, Liz Caplan!
by Little Known Facts w/ Ilana Levine - September 15, 2020

Today's episode features Liz Caplan, whohas been teaching and coaching voice since 1978 in New York City and lectures throughout the United States and Europe. Her students are currently featured in pr...
---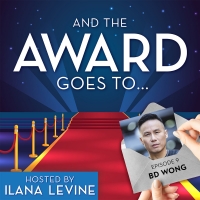 Podcast: BD Wong Talks M. BUTTERFLY & More on AND THE AWARD GOES TO...
by Little Known Facts w/ Ilana Levine - September 15, 2020

When BD Wong asked his parents to lend him money to fly to New York for an audition for M. Butterfly he told them he was certain he would not get the job but he could not pass up the opportunity to me...
---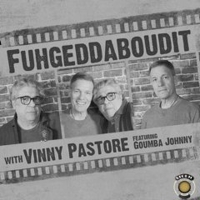 Vinny Pastore Premieres First Podcast FUHGEDDABOUDIT
September 15, 2020

Fuhgeddaboudit with Vinny Pastore is a light hearted comedy podcast hosted by Pastore with his good friend, comedian, and radio personality, Goumba Johnny.
---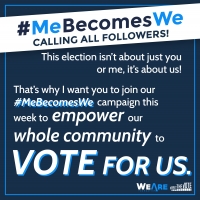 Lin-Manuel Miranda, Brandon Victor Dixon, Rory O'Malley and More Unite for #MeBecomesWe
September 15, 2020

Brandon Victor Dixon and Ashley 'Monet''s WeAre Foundation and Rory O'Malley and Kristen Wyatt's Belt The Vote are uniting the theatre community in a digital campaign to celebrate National Voter Regis...
---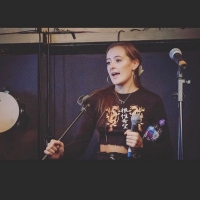 New Writing Event Supporting Young Creatives Coming To Leeds
September 15, 2020

After many sold-out events in London, SHOOK now comes to the North!
---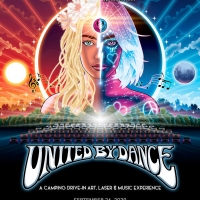 NYCtophiLA Announces UNITED BY DANCE
September 15, 2020

NYCtophiLA, a unique collaboration spawns as the West Coast unites with the East Coast bringing the sounds of the underground to a most iconic location for music lovers. At a time when the world needs...
---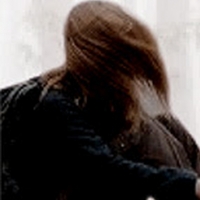 Echo Theater Company Welcomes Autumn With Three Virtual Events
September 14, 2020

L.A.'s acclaimed Echo Theater Company is offering three, free virtual events to liven up the start of autumn.
---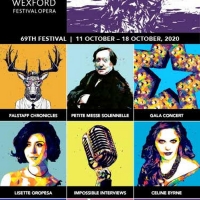 Wexford Festival Opera And RTE Join Forces To Bring The Festival Magic To Your Home
September 14, 2020

This October audiences across Ireland and around the world will have a chance to experience a taste of the magic of Wexford Festival Opera at home.
---