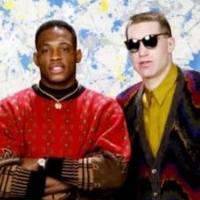 RTG Features & MSM to Team Up for Run TMC Documentary
by Michael Major - August 09, 2022

RTG Features and MSM, the producers of the award-winning documentary series The Last Dance, are in pre-production on what they're calling "the most fun sports doc of all time" – a feature-length docum...
---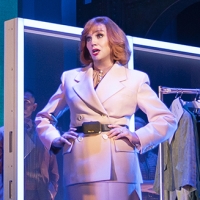 Review Roundup: THE DEVIL WEARS PRADA Pre-Broadway Run Opens in Chicago; What Did the Critics Think?
by Review Roundups - August 08, 2022

The world premiere production of The Devil Wears Prada, The Musical has officially opened in Chicago! The production began performances on July 19th, and celebrated opening night last night, August 7t...
---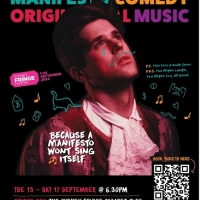 Riley Nottingham Brings MANIFESTO to the Sydney Fringe Cabaret Hub Next Month
by Stephi Wild - August 03, 2022

Riley Nottingham (creator and star of the Nine Network's hit show Metro Sexual) presents his debut show MANIFESTO at Sydney Fringe Cabaret Hub from September 13.
---
Interview: Theatre Life with Melanie Moore
by Elliot Lanes - June 30, 2022

Today's subject Melanie Moore is currently living her theatre life playing the iconic literary character Scout Finch in the U.S. Tour of To Kill a Mockingbird. The show is currently in performance at ...
---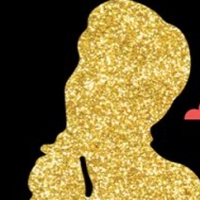 R.E.S.P.E.C.T. A Celebration of The Legendary Queen Of Soul Will Launch National Tour in Brooklyn
by Grace Cutler - June 23, 2022

The national tour of R.E.S.P.E.C.T. will begin at Kings Theatre in Brooklyn on Thursday, October 6. The tour's official opening night will take place on Friday, October 7 with the final Brooklyn perfo...
---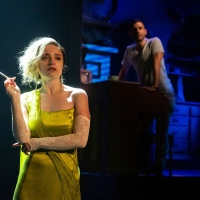 BWW Review: NOIR Crackles with Style at the Alley Theatre
by Luke Evans - June 12, 2022

It was a cool and quiet night on the streets of Los Angeles, the City of Angels abuzz with secret lives, and an anxious shut-in was waiting to tell us a story. This is the lead-in to Noir, the new wor...
---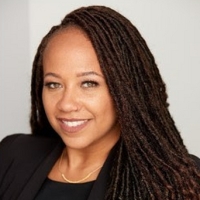 Onyx Collective Expands Programming Team With Three New Executive Hires
by Michael Major - June 08, 2022

Former WME partner Holland is set as senior vice president of Scripted Series, along with seasoned producers Anil Kurian and Janice Park, who will both serve as vice presidents of Scripted Series. All...
---
BWW Review: CANCELLING SOCRATES, Jermyn Street Theatre
by Cindy Marcolina - June 08, 2022

Socrates: enigmatic Greek philosopher and generator of many a good quote. Accused of sacrilege and corrupting the young minds of Athens, he was sentenced to death by forced poisoning. He might be reve...
---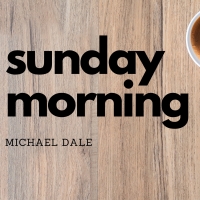 Sunday Morning Michael Dale: Mara Vélez Meléndez's Notes on Killing... A Subversive Burst of Creative Energy
by Michael Dale - June 05, 2022

Count Christine Carmela Herrero and Samora La Perdida as early favorites for Stage Pair of The Season, as they crackle with chemistry in Mara Vélez Meléndez's playfully packaged political outrage.
---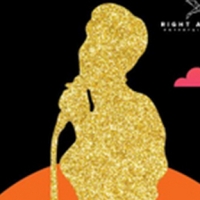 National Tour Of Aretha Franklin Tribute Concert R.E.S.P.E.C.T. Announces Open Casting Call
by A.A. Cristi - May 27, 2022

Right Angle Entertainment, Maple Tree Entertainment and Quatro Entertainment are searching for their Queen of Soul!
---
BWW Review: A MIDSUMMER NIGHT'S DREAM at The Gamm Theatre
by John McDaid - May 17, 2022

Shakespeare warns early in the first act of Midsummer Night's Dream that 'the course of true love never did run smooth.' In that warning lies the comedic core of the show, and the Gamm Theatre deliver...
---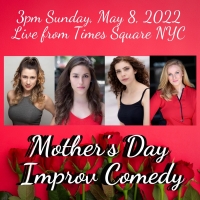 Mother's Day LADIES ONLY Off-Broadway Improv Comedy Comes to Times Square
by Stephi Wild - April 28, 2022

Mother's Day 2022 (Sunday 5/8) at the New York Improv Theater (318 West 53rd Street, one block from the Colbert Show stage door) will feature an all funny ladies cast, hosted by Ivana Mendez (internat...
---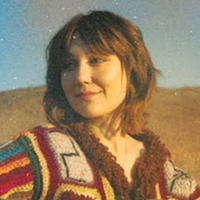 Molly Tuttle & Golden Highway Release New Song 'Golden Highway' feat. Old Crow Medicine Show
by Michael Major - March 17, 2022

Acclaimed singer, songwriter and musician Molly Tuttle's new song, "Big Backyard," featuring special guests Old Crow Medicine Show alongside her new bluegrass collective, Golden Highway, is debuting t...
---
BWW Nola: What's On This Week (March 11-13)
by Tara Bennett - March 11, 2022

What's going on this week in local Southeast Louisiana theatre?
---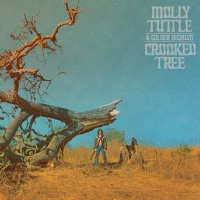 Molly Tuttle & Golden Highway Release New Song 'Dooley's Farm' Feat. Billy Strings
by Michael Major - February 24, 2022

"Dooley's Farm" is the third song unveiled from Tuttle's anticipated Nonesuch Records debut, Crooked Tree. Recorded live at Nashville's Oceanway Studios, Crooked Tree was produced by Tuttle and Jerry ...
---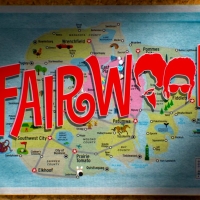 VIDEO: Crackle Releases FAIRWOOD Comedy Series Trailer
by Michael Major - February 04, 2022

Award-winning recording artists Steve Richard and Tim Mauldin, aka The Fairwood Brothers, have joined forces to create a brand-new comedy series with writer/director Bud Schaetzle, the creative mind b...
---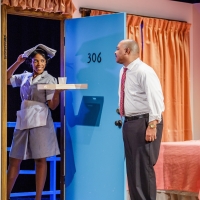 BWW Review: Audacious and Inspiring, Garden Theatre's THE MOUNTAINTOP Puts Us in a Room with Martin Luther King Jr.
by Aaron Wallace - January 25, 2022

THE MOUNTAINTOP is a daring and compelling piece of theatre, powerfully staged this month at The Garden Theatre in downtown Winter Garden, FL. It wastes no time in restoring King from the marble statu...
---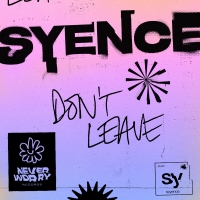 Syence Releases New Single 'Don't Leave'
by Michael Major - January 14, 2022

American bass pop duo syence reveal new depths to their sound with their slinky, synthy single "don't leave.' The track continues Never Worry Records' strong slate of releases, having shared singles f...
---
Fizzy Sherbet Podcast Plays Announced
by Stephi Wild - January 05, 2022

A new play by a female or female identifying writer will be showcased every fortnight. Plays include themes such as female friends finding queer love together later in life, motherhood and knife crime...
---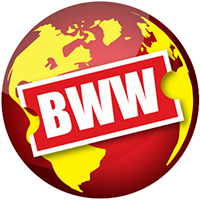 A COUNTRY CHRISTMAS CAROL Will Broadcast on Audio Stages on Christmas
by Stephi Wild - December 20, 2021

It's become an annual holiday tradition, A Country Christmas Carol 'On Air,' The Musical, hosted by Hal Linden, narrated by Terrance Mann, on Audio Stages, WBAI 99.5 FM 8 pm, December 25, 2021. 
---
BWW Interview: Jennifer Nettles of BROADWAY UNDER THE MISTLETOE at Town Hall December 15 at 7:30 pm
by Stephen Mosher - December 14, 2021

It's just an evening of show tunes, holiday music, and one of the great Country singers, who has been spreading her artistic wings in a musical theater corridor. Broadway World Cabaret talks to Jenni...
---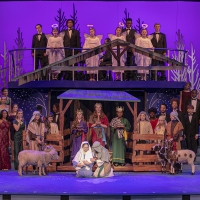 BWW Review: RED MOUNTAIN THEATRE'S HOLIDAY SPECTACULAR Gets You into the Spirit Through the Eyes of a Child
by David Edward Perry - December 10, 2021

Red Mountain Theatre's Holiday Spectacular" is a joyful celebration of song, laughter, togetherness, and hope. Things with COVID may have dulled your view of unity right now. This production clears th...
---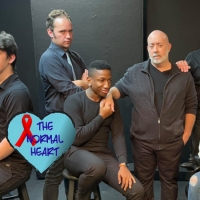 BWW Review: Larry Kramer's Powerful THE NORMAL HEART Is an Emotional Punch in the Gut at the Carrollwood Players
by Peter Nason - November 14, 2021

Certainly the most powerful show I've seen at the Carrollwood Players.
---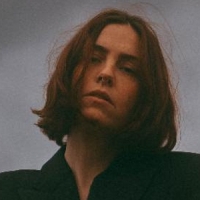 Emma Ruth Rundle Releases New Single 'Blooms of Oblivion'
by Michael Major - October 13, 2021

Emma Ruth Rundle has released her latest single "Blooms of Oblivion" from her upcoming album 'Engine of Hell'. Preorder the album and watch the music video now!
---
BWW Review: ROMEO AND JULIET, Royal Opera House
by Gary Naylor - October 06, 2021

Real-life partners Francesca Hayward and Cesar Corrales turn star-crossed lovers in Kenneth MacMillan's definitive staging of Sergey Prokofiev's ballet
---
Current Shows on CRACKLE