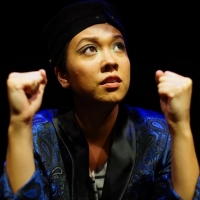 BWW Review: OPEN BY CRYSTAL SKILLMAN CAST A MAGICAL SPELL at TAMPARep
by Drew Eberhard - September 17, 2021

An empty stage is all the stands before us, at its center a girl on the floor in a daydream, or just merely sleeping. After a few brief moments of staring at her like we've just seen an accident that ...
---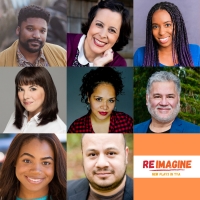 2021 Inaugural Cohort Of ReImagine Grantees To Develop New Plays For Young Audiences At 8 Theatres Across The US This Fall
by Stephi Wild - September 15, 2021

ReImagine: New Plays in TYA, a groundbreaking initiative to support the development and visibility of new works for young audiences written by artists who identify as Black, Indigenous, and People of ...
---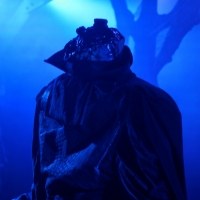 Original Musical SLEEPY HOLLOW to Open at The Players Theatre
by Chloe Rabinowitz - September 14, 2021

Sleepy Hollow, an original musical by Michael Sgouros and Brenda Bell, which opens on September 24th at The Players Theatre in New York City's Greenwich Village, reveals a haunting deeper than the woo...
---
BWW Review: DIANA & ZONEN at DeLaMar Theater | An intimate and gorgeous portrayal of the people behind the Royal titles⭐️⭐️⭐️⭐️
by Chantal Kunst - September 12, 2021

Diana & Zonen. A royal Black Tie premiere on a sunny Sunday afternoon, DeLaMar Theater Amsterdam.
---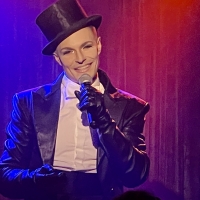 BWW Review: KIM DAVID SMITH: MOSTLY MARLENE is an Inspired Creation, Indeed, at Club Cumming
by Ricky Pope - September 11, 2021

The wonderful, magical part of MOSTLY MARLENE is that Kim David Smith plays none of it for camp. He winks at the audience, to be sure, but the evening is an honest and loving tribute to Marlene, the w...
---
Center Theatre Group Announces 2021-2022 L.A. Writers' Workshop Participants
by A.A. Cristi - September 10, 2021

Center Theatre Group has selected participants for the 2021-2022 L.A. Writers' Workshop, where local playwrights are invited to spend a year in residence at the company researching and writing new wor...
---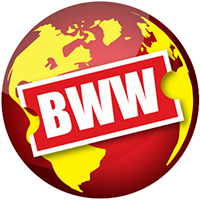 Vancouver Opera Announces 2021-2022 Season of Live Performances
by Chloe Rabinowitz - September 08, 2021

Vancouver Opera has announced the return of live performances for the 2021-2022 season. Vancouver Opera will present two days of outdoor performances at the šxʷƛ̓exən Xwtl'a7shn (formerly QET Plaza) f...
---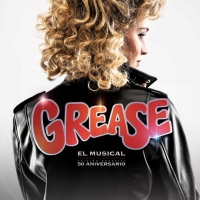 Se desvelan los protagonistas de GREASE
by Nuria Pedret - September 02, 2021

La edición especial del musical, con motivo de su 50º Aniversario, tendrá lugar el 2 de octubre en el Nuevo Teatro Alcalá de Madrid
---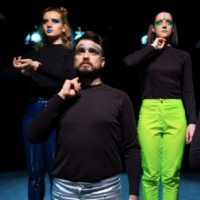 HUECO, EL MUSICAL, vuelve a Madrid en septiembre
by Ainhoa Hornero - August 30, 2021

La obra podrá verse todos los domingos de septiembre en la Sala Azarte
---
Legendary Actor Ed Asner Dies at 91
by Team BWW - August 29, 2021

Legendary actor, activist and philanthropist Ed Asner passed away peacefully on Sunday morning, surrounded by family at 91.
---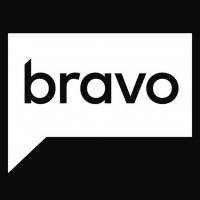 Bravo's PROJECT RUNWAY Returns For Season 19
by Michael Major - August 27, 2021

Guest judges for this season include Billy Porter, Taraji P. Henson, and Andy Cohen. The 16 competing designers will go head-to-head for the grand prize of $250,000.
---
BWW Review (amateur production): BILLY ELLIOT at Lillestrøm Kultursenter – Billy is Flying High!
by Christian Ranke - August 26, 2021

The first Norwegian non-professional production of Billy Elliot is a solid piece of entertainment, and deserves to be seen by the local community. I urge parents to ask their kids to put down the smar...
---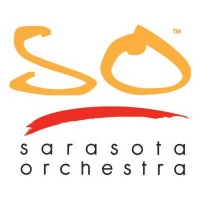 Sarasota Orchestra Announces Bramwell Tovey As New Music Director
by Chloe Rabinowitz - August 24, 2021

Sarasota Orchestra has announced the appointment of internationally-renowned conductor Bramwell Tovey as Music Director. Tovey will begin his role as Music Director Designate on September 1, 2021, pri...
---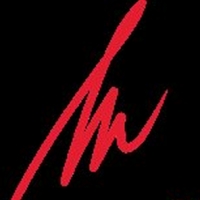 Ozomatli and La Misa Negra Will Perform an Outdoor Concert on the Aitken Arts Plaza Next Month
by Stephi Wild - August 24, 2021

The six-piece Grammy Award-winning Ozomatli and seven-piece La Misa Negra will put the surge in resurgence as Musco Center continues to welcome live event audiences back to the Chapman University camp...
---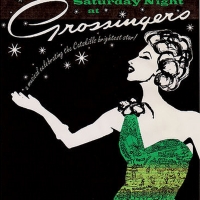 Leicester Bay Theatricals Acquires SATURDAY NIGHT AT GROSSINGERS
by Stephi Wild - August 23, 2021

This is the unbelievably true story of the rise of the famous Catskills resort, Grossingers, through the efforts of that one-of-a-kind-woman, Jennie Grossinger. Laugh (alot), and cry, and cheer as Jen...
---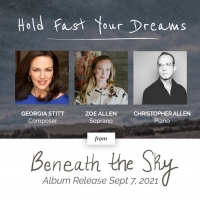 World-Premiere Recording of Georgia Stitt's 'Hold Fast Your Dreams' Released
by Chloe Rabinowitz - August 20, 2021

Shokat Projects will welcome the world-premiere recording of Georgia Stitt's Hold Fast Your Dreams, performed by the wife-and-husband team, soprano Zoe Allen and conductor/pianist Christopher Allen. H...
---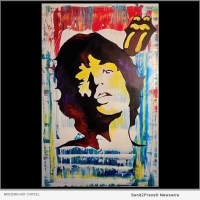 Modern Art Cartel Pushes The Boundaries Of Art With New Technology
by Chloe Rabinowitz - August 20, 2021

Modern Art Cartel is at the forefront of combining art with technology and has developed the world's first AI digital artist, MysterioAI, that creates engaging NFTs (non-fungible token) or collectible...
---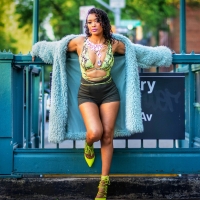 Pop Artist Ja'Shayla Releases New Single 'Body Roll'
by Chloe Rabinowitz - August 20, 2021

Does summer feel like it's coming to a close? Fear not. Vivacious pop artist and performer Ja'Shayla gears up to introduce her newest hit 'Body Roll' and it's flooded with peak summer vibes.
---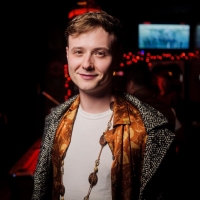 GAG REFLEX Queer Stand-Up Comedy Show Comes To Club Cafe, September 9
by A.A. Cristi - August 19, 2021

The popular Gag Reflex queer stand-up comedy show will be coming to Boston's iconic Club Cafe for one evening only, Thursday, September 9.
---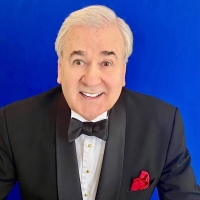 The York Theatre Company to Present REMEMBERING JERRY HERMAN Starring Lee Roy Reams
by Chloe Rabinowitz - August 18, 2021

Well, Well…Hello, Lee Roy! The York Theatre Company will present Broadway's Lee Roy Reams in his new solo show _Remembering Jerry Herman*, celebrating his collaboration with the late great musical the...
---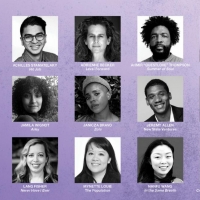 The Gotham Film & Media Institute Announces Public Programming for 2021 Virtual Gotham Week Conference
by A.A. Cristi - August 17, 2021

The Gotham Film and Media Institute announced today the public programming for the 2021 Gotham Week Conference, taking place virtually Sunday, September 19th – Friday, September 24th.
---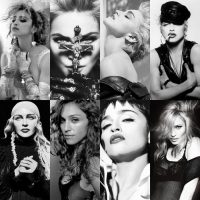 Madonna & Warner Music Group Announce Milestone, Career-Spanning Partnership
by Sarah Jae Leiber - August 16, 2021

The deal encompasses her entire Sire/Maverick/Warner catalog, including global smash albums such as Madonna, Like a Virgin, True Blue, Like a Prayer, and Ray of Light. It also includes her three most ...
---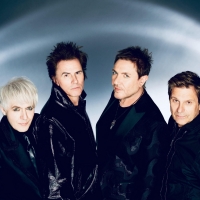 Duran Duran Reveal Lyric Video for 'More Joy!'
by Sarah Jae Leiber - August 12, 2021

Also, announced this week, the internationally acclaimed, multi-platinum, award-winning pop legends have been added to the Austin City Limits Music Festival, and will be headlining the main stage on S...
---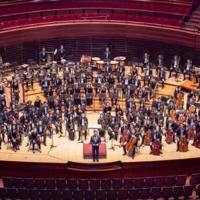 PYO Music Institute Resumes In-Person Auditions In September
by A.A. Cristi - August 11, 2021

Being a member of the Philadelphia Youth Orchestra Music Institute is transformative for hundreds of students. After months of virtual-only auditions due to COVID 19 restrictions, PYO Music Institute ...
---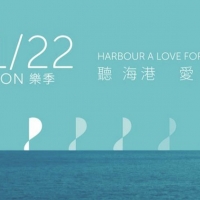 Hong Kong Philharmonic Orchestra Announces 2021-22 Season
by Stephi Wild - August 08, 2021

Today, the orchestra announces mainstage programmes from September to December 2021 and collaborations with esteemed arts groups. An array of notable guest artists will be featured together with sever...
---
Current Shows on BRAVO
Latest BRAVO Tweets
9/22 @ 7:00 AM

BravoTV - The Gospel of 'Wives hath returned! 💙 this tweet for your special reminder to watch a brand new episode of #RHOSLC… https://t.co/ljsDUYD1Qq
Retweet | Reply | Original Link   
9/22 @ 5:05 AM

BravoTV - Lala Kent and Scheana Shay are in new baby bliss while Katie Maloney-Schwartz and Ariana Madix help Tom Schwartz an… https://t.co/cUf49udEh1
Retweet | Reply | Original Link   
9/22 @ 2:00 AM

BravoTV - The #Married2Med and #RHOA ladies came together to celebrate Alaura's big day. https://t.co/uxJrVSKB14
Retweet | Reply | Original Link   
9/21 @ 4:00 PM

BravoTV - The Season 6 stew opens up about her departure and her current job that is "totally [out of] left field."… https://t.co/A93bgcd59S
Retweet | Reply | Original Link   
9/21 @ 2:00 PM

BravoTV - Find out where the culinary competition is headed next. #TopChef https://t.co/4Y6NW8Lz1b
Retweet | Reply | Original Link   
9/21 @ 12:00 PM

BravoTV - .@KenyaMoore was an absolute vision last night! 💃🏾 🏆 Who else is rooting for our twirling #RHOA kween on #DWTS? https://t.co/WcY02BMs3W
Retweet | Reply | Original Link   
9/21 @ 10:00 AM

BravoTV - Bravo thoughts 💭: Does running to my couch to watch Bravo count as exercise?
Retweet | Reply | Original Link   
9/21 @ 8:30 AM

BravoTV - The #RHOA mom was feeling the love from Real Housewives and Bravolebs before taking to the dance floor. https://t.co/r9LZISuIgc
Retweet | Reply | Original Link   
9/21 @ 8:00 AM

BravoTV - Come with us and celebrate #HispanicHeritageMonth with Bravo and NBCU! ✨#HHMNBCU https://t.co/FCxalb88zm
Retweet | Reply | Original Link   
9/21 @ 7:00 AM

BravoTV - The #BelowDeckMed crew react to the most recent crew departure and Captain Sandy Yawn reveals exactly what would ha… https://t.co/RM2lzpuXzI
Retweet | Reply | Original Link   
9/21 @ 5:00 AM

BravoTV - The #RHOSLC cast member reflects on how the longtime pals are navigating Season 2's drama. https://t.co/PUCVUi0G5b
Retweet | Reply | Original Link   
9/21 @ 2:00 AM

BravoTV - The #RHOP cast member shared why she and Juan Dixon went $100,000 over budget when building their new house. https://t.co/nTQ6irCQFP
Retweet | Reply | Original Link   
9/20 @ 5:00 PM

BravoTV - When your SO understands that they're not allowed to talk for the next hour 'cuz you're on #BelowDeckMed Time 🕘 🛥️ https://t.co/2dMyPKsGhC
Retweet | Reply | Original Link   
9/20 @ 3:30 PM

BravoTV - The #RHONJ couple's vacation home is on the market for $2.45M, and they already know where they want to buy next. https://t.co/jn6CxhDTs7
Retweet | Reply | Original Link   
9/20 @ 2:00 PM

BravoTV - The #RHOSLC fashionista shows off her "fierce" collection of Chanel bags and more of her favorite high-end designs.… https://t.co/YWysZrM9t2
Retweet | Reply | Original Link   
9/20 @ 12:00 PM

BravoTV - The #RHOBH cast member dazzled in a high-fashion, half-sheer look styled by Bravo alum Brad Goreski. #Emmys https://t.co/FQZuDLMZIf
Retweet | Reply | Original Link   
9/20 @ 10:00 AM

BravoTV - Heather Gay's friendship with Jen Shah is back on track, and some of the ladies get competitive while ski biking.… https://t.co/7jqNQ6cBRc
Retweet | Reply | Original Link   
9/20 @ 8:30 AM

BravoTV - The #RHOP cast member shared some new insight into a certain Season 6 moment. https://t.co/LlAEWR5fjj
Retweet | Reply | Original Link   
9/20 @ 8:29 AM

BravoTV - #RHOBH Finale - 10/6 #RHOBH Reunions - 10/13, 10/20, 10/27 #ProjectRunway Premiere - 10/14 #BelowDeckMed Finale & R… https://t.co/sIlAgBYXiQ
Retweet | Reply | Original Link