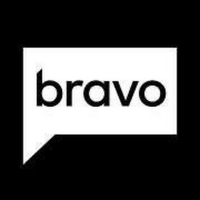 BRAVO'S CHAT ROOM Debuts Sept. 23
September 18, 2020

Bravo worlds collide when some of the network's most talkative (and talked about) women come together for the brand new late night series 'Bravo's Chat Room' premiering on Sunday, September 27.
---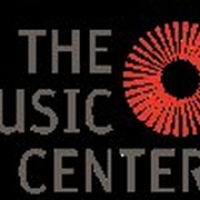 The Music Center Partners With Levy To Elevate Its Hospitality and Dining Experiences
September 17, 2020

The Music Center has partnered with Levy to elevate the role hospitality plays at L.A.a??s dynamic performing arts center and reimagine the many dining options located at its expansive Downtown L.A. c...
---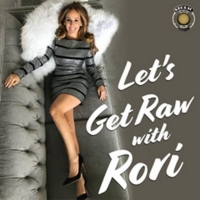 Rori Sassoon Presents LET'S GET RAW WITH RORI Podcast
September 17, 2020

Storic Media Podcast Network, a division of United Stations Media Network, announces an exciting and entertaining new podcast, Let's Get Raw with Rori hosted by Rori Sassoon - the renowned dating and ...
---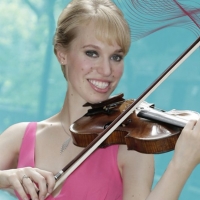 California Symphony Premieres Virtuoso Vibrations
September 16, 2020

California Symphony and its music director, Donato Cabrera, released today the complete program for VIRTUOSO VIBRATIONS, the second presentation in its fall video concert series. Following the debut o...
---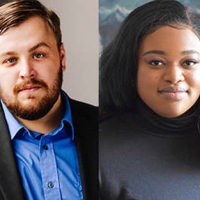 BWW Feature: ONLINE OPERA VIRTUAL TOUR SEPT 12-19 at Home Computer Screens
by Maria Nockin - September 12, 2020

Los Angeles Operaa??s program of music from Golden Age Musicals features pianist/curator Brendon Shapiro, and the company's 2019/20 young artists, Anthony Ciaramitaro, Sarah Vautour, Robert Stahley, T...
---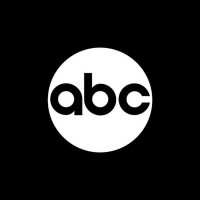 Scoop: Listings for TAMRON HALL on ABC - 9/14 - 9/18
by TV Scoop - September 11, 2020

Find out what's happening on Listings for TAMRON HALL and if it's a new episode, airing on ABC on Monday, September 14, 2020!
---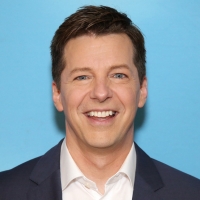 Shakespeare Reimagining Series THE STRATFORD in the Works at NBC
September 08, 2020

Deadline reports that that Sean Hayes and Todd Milliner will produce a new modern-day Shakespeare drama series for NBC.
---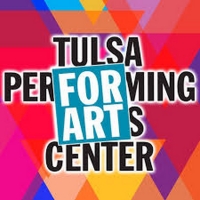 Tulsa Performing Arts Center Launches ARTS IN THE AIR Series
September 06, 2020

The Tulsa Performing Arts Center will present a series of free performances, titled the a?oeArts in the Air' series.
---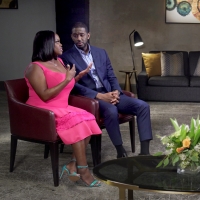 Season Two Premiere of TAMRON HALL Returns Sept. 14
September 03, 2020

On Monday, Sept. 14, Emmy® Award-winning talk show host, executive producer and journalist Tamron Hall returns to daytime for her sophomore season with a provocative and riveting hour-long exclusive i...
---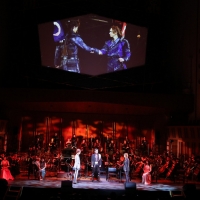 John Caird Directs Concert KNIGHTS' TALE Featuring Tokyo Phil
September 03, 2020

The 2018 critically acclaimed stage musical A Knights' Tale - written and directed by John Caird (LES MISERABLES, Jane Eyre, Nicholas Nickleby, Daddy Long Legs), music and lyrics by Paul Gordon (Jane ...
---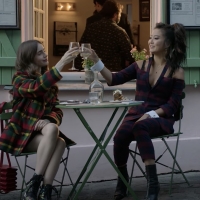 VIDEO: Watch Ashley Park, Lily Collins & More in the Trailer for EMILY IN PARIS
by Stage Tube - September 01, 2020

The 10 episode romantic comedy series created, written and executive produced by Darren Star (Younger, Sex & The City) starring Lily Collins (Rules Don't Apply, To the Bone) is set to debut on October...
---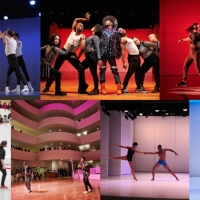 Works & Process, Performing Arts Series At The Guggenheim, Announces 2020-2021 Season
August 31, 2020

Works & Process, the performing arts series at the Guggenheim, is proud to announce new initiatives and partnerships that collectively support performing artists and their creative process.
---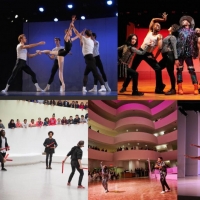 Joshua Bergasse, Justin Vivian Bond, & More Join Works & Process Season
August 31, 2020

Works & Process, the performing arts series at the Guggenheim, has announced new initiatives and partnerships that collectively support performing artists and their creative process.
---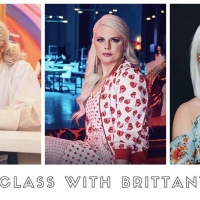 The Pharmacy Theatre Presents Project Runway's Brittany Allen In Online Masterclass
August 30, 2020

Join us a one hour online masterclass with Brittany Allen focusing on fashion design, garment construction, and sustainability. Masterclass is 9/12/2020 from 5pm to 6pm EST.
---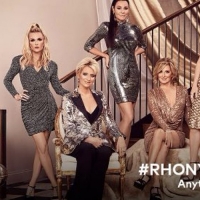 THE REAL HOUSEWIVES OF NEW YORK CITY Kicks Off a Socially-Distanced Reunion Sept. 10
August 27, 2020

'The Real Housewives of New York City' debuts Bravo's first in-person reunion since the COVID-19 pandemic, beginning Thursday, September 10 at 9pm ET/PT.
---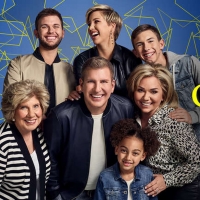 USA Network's CHRISLEY KNOWS BEST Continues With Ratings Highs
August 27, 2020

America can't get enough of the Chrisleys! Since its Season 8 debut on July 9, the successful unscripted family series CHRISLEY KNOWS BEST is averaging an impressive 2.27 million viewers.
---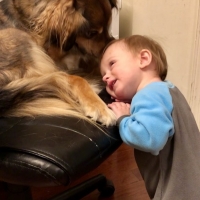 Bravo The Theatre Dog Celebrates International Dog Day!
August 25, 2020

How is Bravo the Theatre Dog celebration International Dog Day you ask? By preparing for next week's story time, of course! Bravo and his pals, Brenda Bell, Michael Sgouros, Emily Sgouros, and other c...
---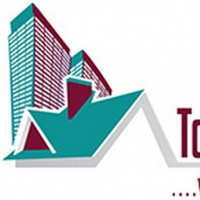 Britney Spears' Former Home is On the Market
August 25, 2020

Baby One More Time when it comes to the former Britney Spears mansion in Beverly Hills to change hands.
---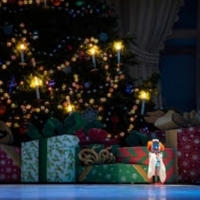 San Francisco Ballet Announces No Live Public Performances of NUTCRACKER in 2020
August 24, 2020

San Francisco Ballet has announced that there will be no live Nutcracker performances in December 2020. The Company's decision comes in the wake of continued restrictions posed by the COVID-19 pandemi...
---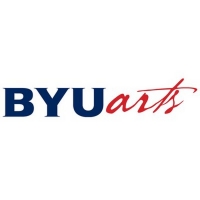 BYU Arts Cancels In-Person Performances For the Fall 2020 Semester
August 22, 2020

Due to the ongoing COVID-19 crisis, BYU Arts has made the decision to cancel all public, in-person performances for the Fall 2020 semester. This decision is a reflection of the school's commitment to ...
---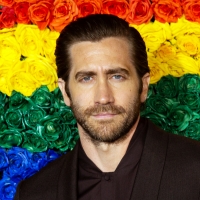 Jake Gyllenhaal Will Lead Series Adaptation of Ian Parker's 'A Suspense Novelist's Trail of Deceptions' Article
August 21, 2020

Jake Gyllenhaal will lead a series adaptation of Ian Parker's New Yorker article 'A Suspense Novelist's Trail of Deceptions.'
---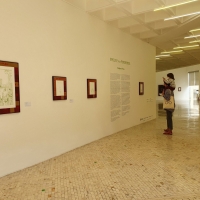 MAM, SAPS Y El Museo Tamayo, Espacios Seguros Para Disfrutar El Arte
August 19, 2020

Durante su visita a los recintos, la Directora General del Instituto Nacional de Bellas Artes y Literatura, Dra. Lucina Jiménez, señaló que abrir los museos es un mensaje de esperanza y de seguridad p...
---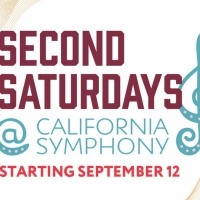 California Symphony And Music Director Donato Cabrera Announce Details For Fall 2020 Virtual Concerts
August 19, 2020

California Symphony, led by Music Director Donato Cabrera, announces today details about its fall video concert series, called Second Saturdays @ California Symphony, with performances on September 12...
---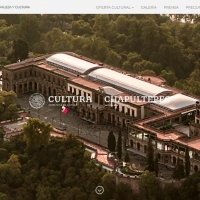 Bosque De Chapultepec: Naturaleza Y Cultura, Un Ecosistema Social Para La Producción Artística Interdisciplinar Del INBAL
August 18, 2020

La Secretaría de Cultura, a través del Instituto Nacional de Bellas Artes y Literatura (INBAL), ha concebido los Nodos de Artes Escénicas y Artes Visuales como parte del "Bosque de Chapultepec: Natura...
---
BWW Review: A LITTLE NIGHT MUSIC, Opera Holland Park
by Marianka Swain - August 17, 2020

The show must go on: it's been the rallying cry of our beleaguered industry, the message emblazoned on Theatre Support Fund+'s T-shirts and mugs. On Saturday night, we saw that fighting spirit in pers...
---