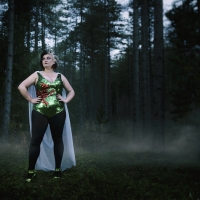 Kiri Pritchard-Mclean Brings HOME TRUTHS to Swindon
by Stephi Wild - January 13, 2022

Kiri Pritchard-McLean has announced the Spring 2022 dates for the UK Tour of her brand new show (with further Autumn dates to be announced early in 2022).
---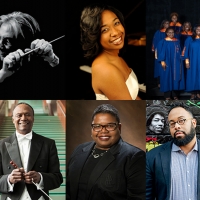 NWS Announces I DREAM A WORLD: THE HARLEM RENNAISANCE AND BEYOND
by Chloe Rabinowitz - January 07, 2022

The New World Symphony, America's Orchestral Academy and Artistic Director Michael Tilson Thomas have announced I Dream a World: The Harlem Renaissance and Beyond, a multi-disciplinary, multi-tiered f...
---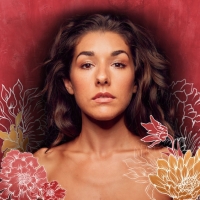 Thana Alexa Prepares Tour Of Two-Time GRAMMY-Nominated Album ONA
by Chloe Rabinowitz - January 04, 2022

Critically-acclaimed vocalist Thana Alexa is kicking off 2022 with a tour of her renowned album ONA in January 2022. At the 63rd GRAMMY Awards in 2021, ONA received two nominations in the Best Jazz Vo...
---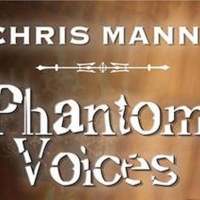 Chris Mann Comes To Overture Hall Next Month
by Stephi Wild - December 27, 2021

Celebrate The Phantom of the Opera and the best of Broadway as Chris Mann (Star of The Phantom of the Opera and NBC's The Voice) is joined by special "Phantom" co-stars Krista Buccallato (Christine u/...
---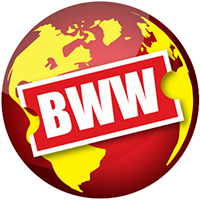 Chris Cox To Perform Virtual Mind Reading Show CHRIS COX IS VIRTUALLY IN YOUR MIND This Thursday
by Stephi Wild - December 21, 2021

Broadway, West End and TV star Chris Cox has announced he will be performing a one-off festive performance of his critically acclaimed virtual mind reading show Chris Cox Is Virtually In Your Mind on ...
---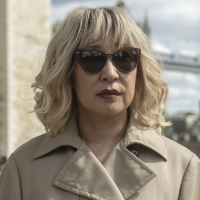 BBC America Sets KILLING EVE: Final Season Premiere
by Michael Major - December 16, 2021

After the emotional climax of Season 3, Eve (Sandra Oh), Villanelle (Jodie Comer) and Carolyn (Fiona Shaw) are in very different places. Following Eve and Villanelle's exchange on the bridge, Eve is o...
---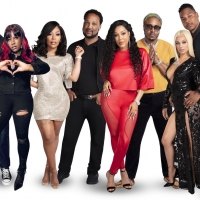 We TV Announces New MARRIAGE BOOT CAMP: HIP HOP EDITION Cast
by Michael Major - December 16, 2021

Four new hip hop couples will join the new season of "Marriage Boot Camp: Hip Hop Edition," including K. Michelle (Love & Hip Hop: Atlanta) and Kastan, Rich Dollaz and Mariahlynn, (Love & Hip Hop: New...
---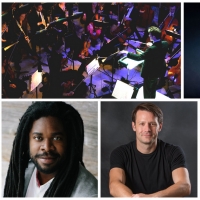 Experiential Orchestra And Chorus Present An Ethel Smyth Grammy Award Celebration Concert In NYC
by A.A. Cristi - December 14, 2021

Experiential Orchestra and Chorus, led by Music Director James Blachly, will celebrate its 2021 Grammy win as well as being named a finalist for a 2021 Gramophone Classical Music Award for their recor...
---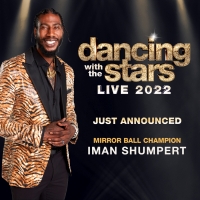 Iman Shumpert Joins DANCING WITH THE STARS – DARE TO BE DIFFERENT'! Tour Coming To The Duke Energy Center!
by A.A. Cristi - December 14, 2021

America's favorite dance show is back on tour this winter to celebrate its 30th Season with "Dancing with the Stars – Dare to Be Different." The tour will stop in Raleigh at the Duke Energy Center for...
---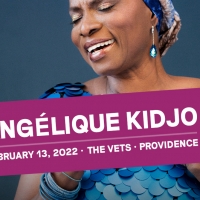 FirstWorks to Present Angélique Kidjo At The Vets
by Chloe Rabinowitz - December 13, 2021

Members of the community are invited to attend, and Media are welcome to cover a radiant concert performance by Angélique Kidjo on February 13, 2022 at 7:00 p.m. at The VETS.
---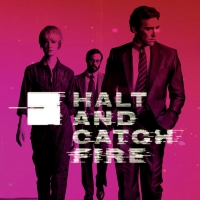 Acclaimed Drama HALT & CATCH FIRE Coming to AMC+
by Michael Major - December 10, 2021

"Halt and Catch Fire" captures the rise of the PC era in the early 1980s, focusing on four primary characters attempting to innovate against the changing backdrop of technology and Texas' Silicon Prai...
---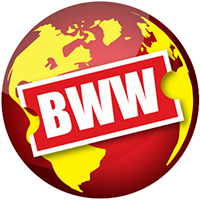 National Geographic Live's HOW TO CLONE A MAMMOTH Comes to The Broad Stage Next Month
by Stephi Wild - December 09, 2021

The Broad Stage, Santa Monica College Performing Arts Center, presents How to Clone a Mammoth with Beth Shapiro, evolutionary biologist, as part of the National Geographic Live series January 27 and 2...
---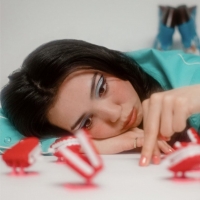 VIDEO: Wallice Shares New Video for 'Wisdom Teeth'
by Michael Major - December 07, 2021

Since it was released last month, Wisdom Tooth has already amassed 300,000+ streams and topped various playlists around the globe. Wallice first made her mark with debut single 'Punching Bag' late las...
---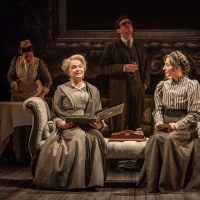 Casting Announced for North American Premiere of LEOPOLDSTADT
by Chloe Rabinowitz - December 06, 2021

David Mirvish has announced the cast of the North American premiere of Leopoldstadt, the newest play by Tom Stoppard, directed by Patrick Marber. This Sonia Friedman Production comes to Toronto after ...
---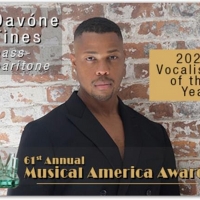 Davóne Tines to be Honored as Vocalist of the Year at the 61st Annual MUSICAL AMERICA AWARDS
by Gigi Gervais - December 04, 2021

Bass-baritone Davóne Tines, who in October was announced as Musical America's 2022 Vocalist of the Year, will be honored for this achievement at the 61st annual Musical America Awards, to be held virt...
---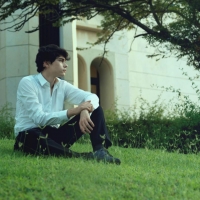 Tom Borrow is Named Musical America's New Artist Of The Month
by Gigi Gervais - December 01, 2021

After his tremendously successful US debut with the Cleveland Orchestra, under conductor Thierry Fischer, last month, Musical America has named the Israel pianist Tom Borrow as the 'New Artist Of The ...
---
Birmingham Rep Announces Additional 50th Anniversary Programming
by Chloe Rabinowitz - November 30, 2021

Following the celebratory reopening of Birmingham Rep this autumn with critically acclaimed productions of East is East, the brand new musical What's New Pussycat? and the presentation of Grenfell: Va...
---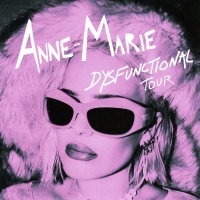 Anne-Marie Announces New North American Tour Dates
by Michael Major - November 30, 2021

Anne-Marie announces her return to North America with her Dysfunctional Tour in 2022. Earlier this year, Anne-Marie released her album Therapy – which included the hit collaborations "Our Song" with N...
---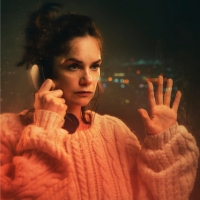 Ruth Wilson to Star in Ivo van Hove's THE HUMAN VOICE
by Chloe Rabinowitz - November 30, 2021

Ruth Wilson will star in Ivo van Hove's adaptation of Jean Cocteau's The Human Voice, which he also directs with design by Jan Versweyveld, originally produced by Internationaal Theater Amsterdam. The...
---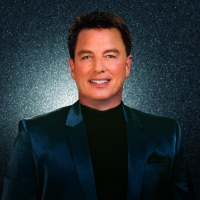 John Barrowman Will Tour I AM WHAT I AM, Including West End Date
by Stephi Wild - November 29, 2021

John Barrowman will return to tour with his new show 'I Am What I Am' in 2022. The tour launches on Saturday 30 April, 2022 at Southend's Cliff's Pavilion and visit 16 venues including the Adelphi The...
---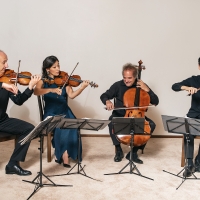 Takács Quartet Performs At Segerstrom's Samueli Theater, December 8
by A.A. Cristi - November 24, 2021

Segerstrom Center for the Arts present longtime audience favorite The Takács Quartet, returning on Wednesday, December 8 at 8:00 pm at Samueli Theatre as part of the ensemble's forty-seventh season of...
---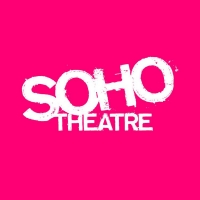 Soho Theatre Announces Upcoming November Programming
by Chloe Rabinowitz - November 19, 2021

Soho Theatre has announced their upcoming November programming featuring MUM, SESSIONS, MAKROOH and more. 
---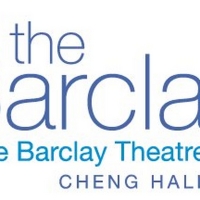 Irvine Barclay Theatre Announces Updated 2021-22 Season
by A.A. Cristi - November 15, 2021

As live performances return to venues throughout Southern California, Irvine Barclay Theatre welcomes a new season featuring an array of renowned performers, from iconic dancers to Grammy-winning arti...
---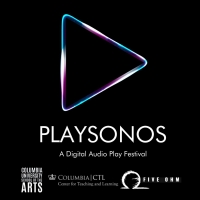 PLAYSONOS Digital Audio Festival Announced At Columbia University
by A.A. Cristi - November 10, 2021

Columbia University School of the Arts, with support from the Center for Teaching and Learning at Columbia University, will present PLAYSONOS, a digital audio festival featuring work from Theatre Prog...
---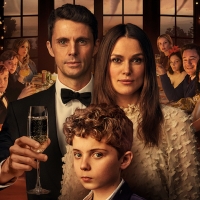 VIDEO: Watch Kiera Knightly in the Trailer for SILENT NIGHT
by Michael Major - November 10, 2021

Marking writer Camille Griffin's directorial debut, the film focuses on a group of friends that comes together for an eventful Christmas dinner, and stars Keira Knightley, Matthew Goode, Roman Griffin...
---
Current Shows on BBC-AMERICA
Latest BBC-AMERICA Tweets
1/23 @ 6:18 AM

BBCAMERICA - It's been a ghastly few years. Watch the #XMen marathon today starting at 3pm on BBC America. https://t.co/noJaFMqYMg
Retweet | Reply | Original Link   
1/22 @ 6:12 AM

BBCAMERICA - There's a way to escape it. Watch #Wonderstruck content all day long on BBC America. https://t.co/ClBj10DZYh
Retweet | Reply | Original Link   
1/21 @ 9:30 AM

BBCAMERICA - Ricky Gervais: Killer of the Golden Globes. Watch an all new #GrahamNortonBBCA tonight at 11pm on BBC America. https://t.co/rsEZzU8WBi
Retweet | Reply | Original Link   
1/19 @ 11:18 AM

BBCAMERICA - Sure to be a riotous night in. Watch #GrahamNortonBBCA Friday at 11pm with special guests @rickygervais, Cate Bl… https://t.co/7e2KUOicrf
Retweet | Reply | Original Link   
1/18 @ 1:45 PM

BBCAMERICA - All of them. Watch the #LawAndOrder marathon all day tomorrow on BBC America. https://t.co/Ei4B5uxSgE
Retweet | Reply | Original Link   
1/17 @ 8:00 AM

BBCAMERICA - The soothing sounds of animal ASMR. Watch more #Wonderstruck content at https://t.co/2WOiwZLKB5. https://t.co/12ia4eLaoQ
Retweet | Reply | Original Link   
1/16 @ 7:34 AM

BBCAMERICA - There's a cure. Watch the #MenInBlack marathon today starting at 1:30pm on BBC America. https://t.co/QalFpEEFh3
Retweet | Reply | Original Link   
1/14 @ 7:12 AM

BBCAMERICA - Anyone need a Training Day refresher? Watch an all new #GrahamNortonBBCA TONIGHT at 11pm on BBC America. https://t.co/iA9LJdBnyW
Retweet | Reply | Original Link   
1/12 @ 9:13 AM

BBCAMERICA - A lineup of Shakespearean proportions. Watch a new #GrahamNortonBBCA Friday at 11pm with special guests Denzel Wa… https://t.co/XbneeSbsYl
Retweet | Reply | Original Link   
1/11 @ 12:43 PM

BBCAMERICA - Name a more iconic TV sound effect. Watch the #LawAndOrder marathon all day tomorrow on BBC America. https://t.co/50WkTzioGn
Retweet | Reply | Original Link   
1/10 @ 8:00 AM

BBCAMERICA - Iconic sea creatures work side by side! Watch more #Wonderstruck content at https://t.co/RkvR7eB8lu. https://t.co/QPpwsfFErL
Retweet | Reply | Original Link   
1/9 @ 6:45 AM

BBCAMERICA - The answer will certainly surprise you. Watch the 80s Comedy Marathon all day today on BBC America. https://t.co/ujYIbECZN6
Retweet | Reply | Original Link   
1/8 @ 4:15 AM

BBCAMERICA - Awaken your senses. Watch #Wonderstruck content all day long on BBC America. https://t.co/4q65cPVrG1
Retweet | Reply | Original Link   
1/7 @ 7:40 AM

BBCAMERICA - Tyrion's a hero in our hearts. Watch #GrahamNortonBBCA TONIGHT at 11pm on BBC America. https://t.co/cORVvlz4DY
Retweet | Reply | Original Link   
1/6 @ 11:05 AM

BBCAMERICA - Who are you letting in? Watch #StandByMe tonight at 8pm & 10pm on BBC America. https://t.co/ukmv2viKsO
Retweet | Reply | Original Link   
1/5 @ 11:25 AM

BBCAMERICA - Ring in the new year with Graham! Watch #GrahamNortonBBCA this Friday at 11pm with special guests @jes_chastain, P… https://t.co/kPmNOb3tyx
Retweet | Reply | Original Link   
1/4 @ 2:40 PM

BBCAMERICA - Gotta know your rights. Watch the #LawAndOrder marathon all day TOMORROW on BBC America. https://t.co/CCsUSGMkBa
Retweet | Reply | Original Link   
1/3 @ 8:45 AM

BBCAMERICA - Welcome to the Annual Penguin Mating Mixer! 🎉 Watch more #Wonderstruck content at https://t.co/g1TNzjaq4F. https://t.co/YzWMot7Ktv
Retweet | Reply | Original Link