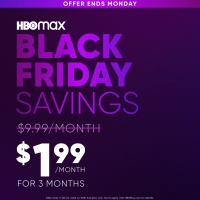 HBO Max and discovery+ Black Friday Offers Available Today
by Michael Major - November 21, 2022

Warner Bros. Discovery has announced Black Friday offers on HBO Max and discovery+ with an 80% savings on the first three months of ad-supported subscriptions to each platform. This gives viewers the ...
---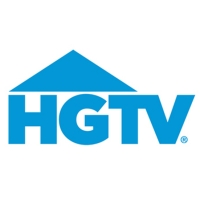 HGTV Orders New NO DEMO RENO Episodes Starring Jenn Todryk
by Michael Major - November 21, 2022

After attracting more than 18.4 million viewers to her sophomore season, which was a Top 3 non-news/sports cable program among W25-54 and upscale W25-54 during its run, Jenn will continue to create br...
---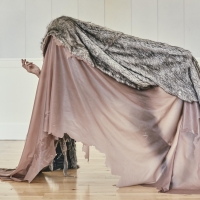 FEST EN FEST - The International Festival Of Expanded Choreography And Performance To Run 22- 27 November 2022
by A.A. Cristi - November 14, 2022

H2DANCE presents the programme for Fest en Fest – the international festival of expanded choreography that presents UK & Nordic artists working across dance, performance, writing and visual art.
---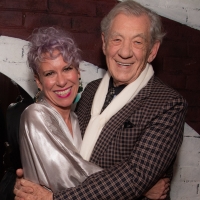 Anna-Jane Casey to Join Ian McKellen & John Bishop in the UK and Ireland Tour of MOTHER GOOSE
by Chloe Rabinowitz - October 28, 2022

Anna-Jane Casey will be joining the UK and Ireland Tour of the pantomime MOTHER GOOSE as Cilla The Goose with Mairi Barclay, Becca Francis, Shailan Gohil and Laura Tyrer also confirmed to join the com...
---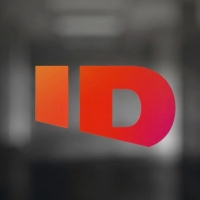 ID's MURDER UNDER THE FRIDAY NIGHT LIGHTS Returns This November for Second Season
by Michael Major - October 26, 2022

This November, ID's hit series, MURDER UNDER THE FRIDAY NIGHT LIGHTS, returns with more dark and deadly cases of crimes tied around America's sacred pastime of spending evenings under the bright glow ...
---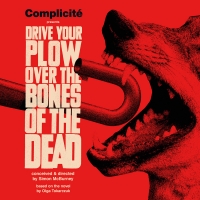 Cast Announced For Complicité's DRIVE YOUR PLOW OVER THE BONES OF THE DEAD
by Stephi Wild - October 24, 2022

Award-winning, international touring company Complicité (The Encounter, Can I Live?) has announced the full casting for the world premiere of a new work for the theatre Drive Your Plow Over the Bones ...
---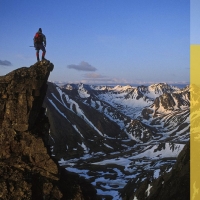 NATIONAL GEOGRAPHIC LIVE Announces 2022-2023 North America Series
by A.A. Cristi - October 12, 2022

National Geographic Live, National Geographic's touring speaker series that brings to life the real and awe-inspiring stories of National Geographic Explorers and Speakers, today announced the beginni...
---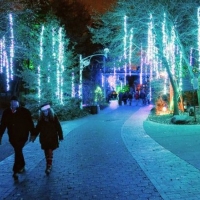 PHILADELPHIA ZOO Lights Up the Holidays with More that a Million Shimmering Lights
by Marina Kennedy - October 12, 2022

Philadelphia Zoo's dazzling winter light show experience is back! LumiNature returns for another season of breathtaking sights, sounds and surprises from Thursday, November 17, 2022 to Saturday, Janua...
---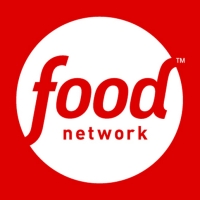 Food Network to Premiere THE DIWALI MENU With Chef Palak Patel
by Michael Major - October 07, 2022

In each episode, Chef Palak Patel invites her friends over to create a Diwali menu filled with dishes that celebrate their Indian heritage and joyful culture. Guests include Archna Becker, Megha S. De...
---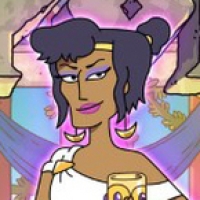 FOX Gives KRAPOPOLIS Early Season Two Renewal
by Michael Major - October 07, 2022

The series features the voices of Emmy Award winner Hannah Waddingham (Ted Lasso), Richard Ayoade (The IT Crowd), Matt Berry (What We Do in The Shadows), Pam Murphy (Mapleworth Murders) and Duncan Tru...
---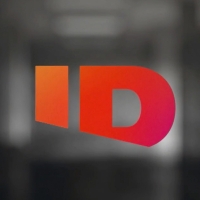 ID to Premiere New Season of WHO THE (BLEEP) DID I MARRY?
by Michael Major - October 07, 2022

Following ID's recently released WHO THE (BLEEP) DID I MARRY? podcast, viewers rallied for the original series to return to Investigation Discovery. Now the iconic series is back with 10 new episodes ...
---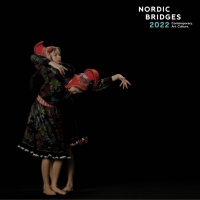 Nordic Bridges Announces Fall Programming Update
by Chloe Rabinowitz - October 06, 2022

NORDIC BRIDGES from HARBOURFRONT CENTRE will close out a year of national, collaborative arts and culture programming with performances, premieres and events across the country this fall.
---
Ian McKellen, John Bishop and Mel Giedroyc to Star in MOTHER GOOSE in the West End
by Chloe Rabinowitz - October 03, 2022

Ambassador Theatre Group Productions has announced a UK and Ireland Tour of the pantomime MOTHER GOOSE, starring Ian McKellen as Mother Goose, John Bishop as Vic Goose and Mel Giedroyc as the Goose.
---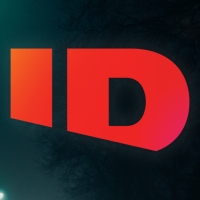 Investigation Discovery Announces New Specials, Series, & Season For October
by Michael Major - September 27, 2022

This October Investigation Discovery, the leading true crime and justice network, debuts a robust slate of true-crime programming including a number of new specials, series and seasons of returning fa...
---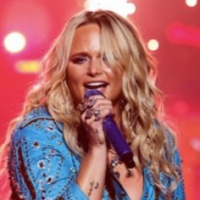 Miranda Lambert Celebrates Sold-Out Opening of 'Velvet Rodeo' Headlining Las Vegas Residency
by Michael Major - September 27, 2022

Backed by her longtime band featuring guitarists Ethan Ballinger and Jerry Massey, steel guitarist Spencer Cullum, keys player Daniel Mitchell, bassist Jonathan Murray, backing vocalist Gwen Sebastian...
---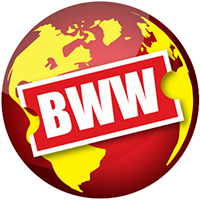 Manic Street Preachers & The London Suede Announced Kings Theatre, November 12
by A.A. Cristi - September 14, 2022

Two of the UK's most enduring and influential bands, The London Suede and Manic Street Preachers, will be coming to Kings Theatre in Brooklyn, NY on November 21, 2022, on their joint North American to...
---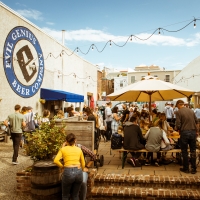 FALL IN PHILLY – So Many Events to Enjoy
by Marina Kennedy - September 09, 2022

Check out over 80 events that are happening in the Philadelphia area.  From food and fun to entertainment, there's something for everyone!
---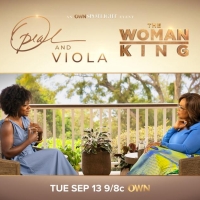 Oprah to Interview Viola Davis About THE WOMAN KING in New OWN Special
by Michael Major - September 08, 2022

Oprah sits down with Viola Davis to discuss her new film, The Woman King. Davis reveals her grueling transformation into Nanisca, a general of an all-female army in 19th Century Africa. We hear from d...
---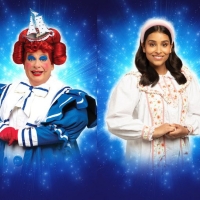 Full Cast Announced for THE PANTOMIME ADVENTURES OF PETER PAN at Darlington Hippodrome
by Chloe Rabinowitz - September 02, 2022

Previously announced panto legend Christopher Biggins, who is returning to Darlington Hippodrome where his panto dame career began over 45 years ago, will be joined by comedian Rikki Jay, North-East p...
---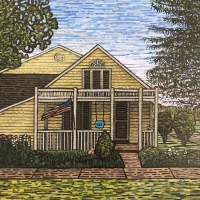 Douglas Darrocott To Exhibit Recent Paintings At Eisemann Center, September 1- 25
by A.A. Cristi - September 01, 2022

The exhibition Douglas Darracott: Recent Paintings is coming to the Charles W. Eisemann Center for Performing Arts at 2351 Performance Drive, Richardson, TX 75082.
---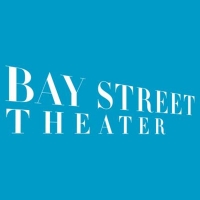 Bay Street Theater & Sag Harbor Center for the Arts to Present Anniversary Screening of A PASSION FOR GIVING
by Chloe Rabinowitz - September 01, 2022

Bay Street Theater & Sag Harbor Center for the Arts has will present a special anniversary screening of A Passion for Giving on Friday, September 23 at 7 p.m. The 2009 feature documentary will be intr...
---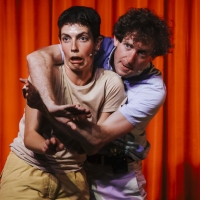 Review: ATTENBOROUGH AND HIS ANIMALS, Wilton's Music Hall
by Charlotte Bois-Pursey - August 31, 2022

Inspired by everyone's favourite nonagenarian naturalist, the show purports to re-enact David Attenborough's 1954 documentary Zoo Quest live on stage, with a special guest appearance from the man hims...
---
Review: PROM 53: EARTH PROM, Royal Albert Hall
by Debbie Gilpin - August 28, 2022

The BBC's very first Earth Prom celebrates all aspects of the BBC Studios Natural History Unit, combining beautiful music with stunning videos to great effect in a packed Royal Albert Hall.
---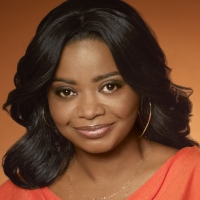 Octavia Spencer to Produce New Six-Part Series FEDS on discovery+ & ID
by Michael Major - August 26, 2022

The leading true-crime network ID, and its streaming home discovery+, has shared the news of FEDS (wt), the next collaboration in a multiproject deal with acclaimed Academy Award® winning actress and ...
---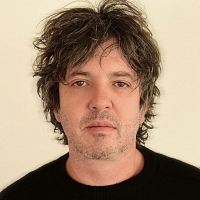 Meditations on Crime Share 'Nagual' Single by Mexican Summer's Geneva Jacuzzi
by Michael Major - August 24, 2022

Los Angeles cult icon known for pulsing synth-pop and elaborate live performance art visuals, Mexican Summer artist Geneva Jacuzzi's colorful planet is pulled momentarily to earth with the electrifyin...
---
Current Shows on ANIMAL-PLANET
Latest ANIMAL-PLANET Tweets
11/26 @ 1:27 PM

AnimalPlanet - This rescue is heart-warming ❤️ Watch a new #PitBullsandParolees tonight at 9p ET for more moments like this. https://t.co/qBoNrx9zuP
Retweet | Reply | Original Link   
11/26 @ 5:00 AM

AnimalPlanet - Eat up! 🪶🪱 📷: Philippe Henry #Birds #Birdwatching #Thanksgiving #WildlifePhotography #Nature #Photography https://t.co/UTMsYAfBKR
Retweet | Reply | Original Link   
11/25 @ 5:00 AM

AnimalPlanet - A very happy little leopard gecko 🤍 🎥: Catalaya.cove.exotics #Gecko #Reptiles #Adorable #Pets #PetsofTwitter https://t.co/N9HH4N5RsH
Retweet | Reply | Original Link   
11/23 @ 5:00 AM

AnimalPlanet - Wood frogs are able to adapt to cold climates by freezing. Yep - that's right, they stop breathing and their hearts… https://t.co/16ExIQxzZS
Retweet | Reply | Original Link   
11/22 @ 9:21 AM

AnimalPlanet - An incredible moment captured by David Martinez 🎥 Bighorn sheep have massive horns that can weigh up to 30 pounds.… https://t.co/dp6s8Y62i4
Retweet | Reply | Original Link   
11/22 @ 7:32 AM

AnimalPlanet - Check out this incredible Mole Kingsnake catch from Christian Cave! 🐍 #DiscoveryCollab https://t.co/SqmQZNkewL
Retweet | Reply | Original Link   
11/20 @ 6:00 AM

AnimalPlanet - Amazon puffers are a South American fish species that live in freshwater. 🐡 They're also known as the "friendly pu… https://t.co/rhegwGgSFK
Retweet | Reply | Original Link   
11/19 @ 6:00 AM

AnimalPlanet - Looking back on the incredible rescue from last week's episode of #PitBullsandParolees 🐾 Don't miss a new episode… https://t.co/SJaEANVgps
Retweet | Reply | Original Link   
11/18 @ 11:53 AM

AnimalPlanet - The Titicaca water frog has an unfortunate nickname, the "scrotum frog." Let's learn why with Jungle Jordan! 🐸… https://t.co/hmogRLbj8Y
Retweet | Reply | Original Link   
11/18 @ 7:02 AM

AnimalPlanet - A peaceful whale shark 💙 Although their mouths are almost 5 feet wide, their throats are only the size of a quarte… https://t.co/BiXLrcUTxr
Retweet | Reply | Original Link   
11/17 @ 12:42 PM

AnimalPlanet - This walrus wants to make you smile. Are they up to the tusk? Image Credit: Johnny Johnson https://t.co/rgLT3rmsfV
Retweet | Reply | Original Link   
11/16 @ 5:00 AM

AnimalPlanet - Did you know that hedgehogs are lactose intolerant? 🍼 📷: Casper de Jager #WildlifePhotography #Hedgehog #FunFact… https://t.co/aiVoC4dUoW
Retweet | Reply | Original Link   
11/15 @ 9:27 AM

AnimalPlanet - Happy #SteveIrwinDay! 🤍 The incredible wildlife warrior who inspired a generation to love and respect all animals.… https://t.co/7QL727zLAh
Retweet | Reply | Original Link   
11/14 @ 11:38 AM

AnimalPlanet - While it is hard to tell a tortoise's age, we do know that giant tortoises can live to be over 100 years old! 🐢 https://t.co/4gWDPW3mZ7
Retweet | Reply | Original Link   
11/13 @ 6:15 AM

AnimalPlanet - Just hangin' out 🦥 #SlothSunday #Sloth #SundayMood #Animals #Wildlife #Nature #Photography https://t.co/YneGS1exLh
Retweet | Reply | Original Link   
11/11 @ 5:00 AM

AnimalPlanet - A spinner dolphin leaps above the water's surface 🐬 📸: Suju Gasim #Dolphin #Maldives #Sunset #Animals #Wildlife… https://t.co/Scy64wrIdf
Retweet | Reply | Original Link   
11/9 @ 5:00 AM

AnimalPlanet - This is a real lizard 🤯 Thorny lizards are native to Australia and grow to be around 8 inches long 🦎 📸: Paul A. S… https://t.co/FhOV7ZDzfW
Retweet | Reply | Original Link   
11/8 @ 5:00 AM

AnimalPlanet - Did you know #capybaras can run up to 21 mph? https://t.co/nDD48RbJLK
Retweet | Reply | Original Link   
11/7 @ 6:51 AM

AnimalPlanet - Grizzly bear cubs nurse from their mothers for up to three years. 🧸🍼 📸: Wolfgang Kaehler #GrizzlyBear #Animals… https://t.co/SYSpiDAVbl
Retweet | Reply | Original Link   
11/5 @ 6:00 AM

AnimalPlanet - The team is on a mission to save this at-risk stray, and will do everything they can! 🐶 Don't miss a new episode o… https://t.co/qqYxIFFdHx
Retweet | Reply | Original Link