Latest Articles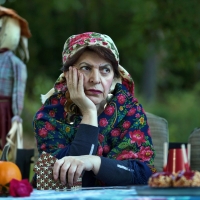 USED AND BORROWED TIME to Premiere at Quad Cinema in May
by BWW News Desk - April 15, 2021
With live audience events finally able to return to New York art houses, 'Used and Borrowed Time,' written and directed by Sophia Romma, will have its red carpet world premiere May 7 at 7:00 PM at Quad Cinema, 34 West 13th Street in Greenwich Village....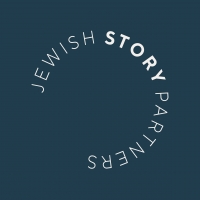 Jewish Story Partners Launches With $2 Million in Funding
by TV News Desk - April 15, 2021
Marta Kauffman, veteran writer, producer, and showrunner (Friends, Grace and Frankie) and Jewish Story Partners Board member, said: "Storytelling is crucial so that we may understand each other.'...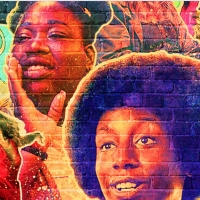 Kelly Marie Tran Will Executive Produce SUMMERTIME
by TV News Desk - April 15, 2021
The film is produced by Kimberly Stuckwisch, Jeffrey Soros, Alisa Tager, Simon Horsman, Carlos López Estrada and Diane Luby Lane....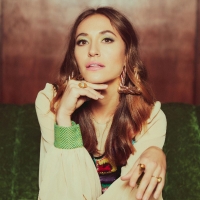 Lauren Daigle Returns to AMERICAN IDOL for Special Comeback Performance
by TV News Desk - April 15, 2021
Since the release of her GRAMMY Award winning, platinum certified album Look Up Child, Lauren Daigle has reigned on the Billboard Charts. The album debuted at No. 3 on the Top 200 Albums chart making Daigle the first female artist to simultaneously hit the Top 10 on both Billboard's Pop and Christia...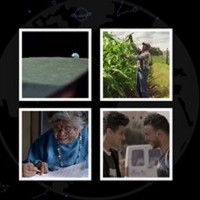 Planet Classroom Fuels Its YouTube Network Slate With Stories That Focus On Global Oneness
by BWW News Desk - April 14, 2021
Earthrise, Marie's Dictionary, Counter Mapping and 5000 Miles Apart, featured on the Planet Classroom Network this month, illustrate that beyond the beauty of our individual heritage, history and language, there are universal values that tie us together as a human race....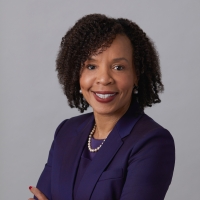 Kimberly Godwin Officially Named President of ABC News
by TV News Desk - April 14, 2021
Godwin will oversee editorial and business operations for broadcast, digital, streaming and audio news across the organization which includes trusted and iconic franchises "Good Morning America," "World News Tonight," "20/20," "Nightline," FiveThirtyEight, "The View" and "This Week."...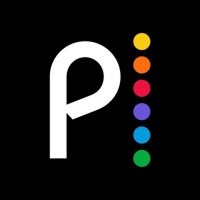 Peacock Announces New Family Series BACKYARD BLOWOUT & CREATE THE ESCAPE
by TV News Desk - April 14, 2021
From Departure Films ("Get Out of My Room," "Flip this House"), BACKYARD BLOWOUT is a new renovation series that empowers kids to take charge of the family's backyard to rebuild it and create an awesome new space for the entire family. ...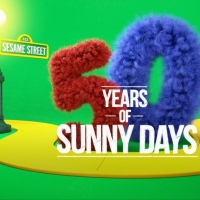 John Oliver, First Lady Jill Biden Join SESAME STREET: 50 YEARS OF SUNNY DAYS
by TV News Desk - April 14, 2021
The documentary, which highlights the more than 50-year impact of this iconic show and the nonprofit behind it, Sesame Workshop, will also include never-before-seen footage of an episode produced in 1992 focusing on the topic of divorce....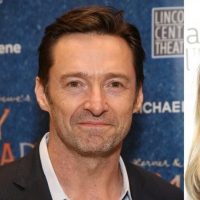 Hugh Jackman & Laura Dern Join Film Adaptation of Florian Zeller's THE SON
by TV News Desk - April 14, 2021
The Son focuses on Peter (Hugh Jackman) as his busy life with new partner Emma and their baby is thrown into disarray when his ex-wife Kate (Laura Dern) turns up with their teenage son, Nicholas. ...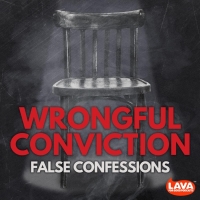 Laura Nirider Hosts 'Wrongful Conviction' Experts to Discuss Bills to Ban Deception During Police Interrogations
by TV News Desk - April 14, 2021
These kinds of lies about the evidence have long been identified as risk factors for false confessions and have contributed to some of the most notorious known wrongful convictions, like those of the Exonerated Five, previously known as the Central Park Five....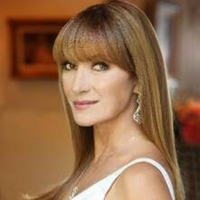 Jane Seymour to Star in and Co-Executive Produce HARRY WILD
by TV News Desk - April 14, 2021
Harriet "Harry" Wild (Seymour) is a retiring university literature professor who is finding herself at one of life's crossroads. Jolted from a mugging, she reluctantly agrees to recover in the home of her son, Charlie, a senior police detective....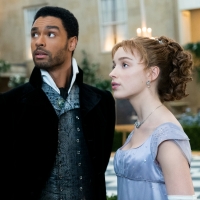 Netflix Orders Seasons Three & Four of BRIDGERTON
by TV News Desk - April 13, 2021
Season 2 is in production and in keeping with the novels, tells a new romance story - that of Lord Anthony Bridgerton's quest for love. ...