Latest Articles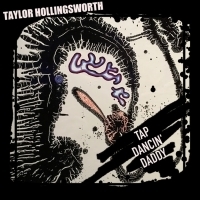 Taylor Hollingsworth Shares New Single TAP DANCIN DADDY
by BWW News Desk - July 22, 2019
Following the Mystic Valley Band's recent reunion shows and a cover of his 2013 song "Dominos" on the critically acclaimed Better Oblivion Community Center album (which was the only one non-original Oberst/Bridgers composition), Taylor Hollingsworth's (Conor Oberst & the Mystic Valley Band, Dead Fin... (
more...
)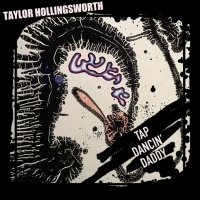 Taylor Hollingsworth Announces New Album 'Tap Dancin Daddy'
by TV News Desk - June 26, 2019
Following the Mystic Valley Band's recent reunion shows and a cover of his 2013 song "Dominos" on the critically acclaimed Better Oblivion Community Center album (which was the only one non-original OberstBridgers composition), Taylor Hollingsworth's (Conor Oberst & the Mystic Valley Band, Dead Fing... (
more...
)

Hanson Partner With DESTIHL Brewery for Hop Jam 2019
by BWW News Desk - May 01, 2019
HANSON BROTHERS BEER Co. and DESTIHL® Brewery will be debuting an exciting collaboration, Pink Moonlight Peach Milkshake IPA, at The Hop Jam Beer & Music Festival on May 19th in Tulsa, OK. The beer will also be featured at The Hop Jam Firkin Feast Beer Dinner on May 18th.... (
more...
)

Better Oblivion Community Center Share DYLAN THOMAS Video, Announce Tour
by BWW News Desk - January 29, 2019
Better Oblivion Community Center, the new band from Phoebe Bridgers and Conor Oberst, recently surprise-released their self-titled debut album. The record is currently available digitally and is set for a physical release on February 22nd via Dead Oceans. To learn more about the origins of the LP, r... (
more...
)

Better Oblivion Community Center (Phoebe Bridgers and Conor Obert) Release Debut LP
by TV News Desk - January 24, 2019
The rumors percolating since summer on fansites, Reddit boards and Twitter were finally confirmed last night when, at midnight EST, an album entitled Better Oblivion Community Center by Better Oblivion Community Center appeared on DSPs, shortly followed by a live performance of 'Dylan Thomas' on the... (
more...
)