Latest Articles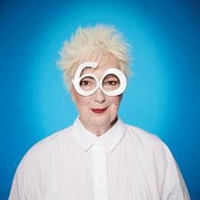 Jenny Eclair Embarks on 60-Date Stand-Up Tour
by TV News Desk - September 02, 2020
Comedy legend Jenny Eclair turned 60 this year, just before the UK went into Covid-19 lockdown....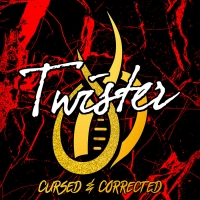 Twister Announce New Album CURSED & CORRECTED
by TV News Desk - August 11, 2020
Upcoming New Wave of Classic Rock band Twister are climbing the ranks at incredible pace and set to take off with their debut album 'Cursed & Corrected' to be released on the Friday 13 November by Off Yer Rocka Recordings....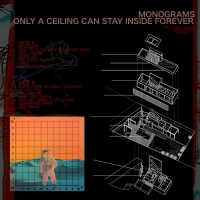 Monograms Share New Album 'Only A Ceiling Can Stay Inside Forever' Out Now
by BWW News Desk - August 03, 2020
Post-Punk Brooklyn-based Monograms share their new album, Only A Ceiling Can Stay Inside Forever, out now via PaperCup Music. ...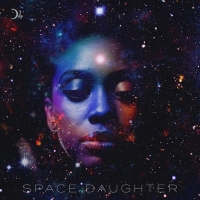 Condola 'Dola' Rashad Releases Debut EP, SPACE DAUGHTER
by TV News Desk - July 22, 2020
Condola 'Dola' Rashad releases the finale single and musicvideo Too Fire, available for download today...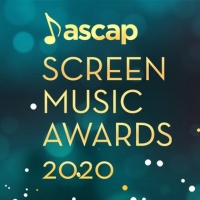 ASCAP 2020 Screen Music Awards Receive Standing Ovation During Three-Day Virtual Celebration
by BWW News Desk - June 25, 2020
This year, the ASCAP Screen Music Awards took to the screen itself to honor 2020's winning music creators....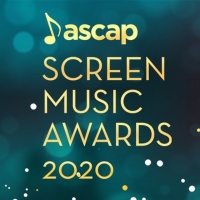 2020 ASCAP Screen Music Awards Winners Revealed
by TV News Desk - June 23, 2020
ASCAP raises the curtain on its second virtual celebration of annual award winners today through June 25, recognizing its top film, television and video game composers as recipients of 2020 ASCAP Screen Music Awards....
Cleopatra Records Unveils The Official Soundtrack To The LYNYRD SKYNYRD Biopic, STREET SURVIVORS
by TV News Desk - June 18, 2020
After a long legal battle that made national headlines, STREET SURVIVORS: The True Story of the Lynyrd Skynyrd Plane Crash, the full-length film that re-tells the story of the infamous 1977 plane crash that killed several members of Southern Rock icons Lynyrd Skynyrd, will finally see the light of d...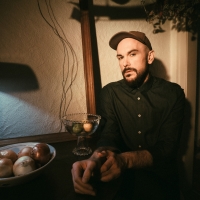 Matt Lovell Changes Release Date for Debut LP NOBODY CRIES TODAY
by TV News Desk - June 03, 2020
The release date for Nobody Cries Today, the debut LP from Nashville-based singer/songwriter/survivor Matt Lovell, has been pushed ahead from this Friday (June 5th) to June 19th. ...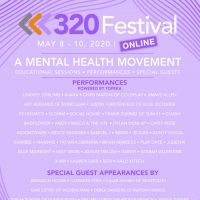 320 Festival Announces Daily Schedule + Additional Performance From Jimmie Allen
by BWW News Desk - May 07, 2020
This weekend, the inaugural 320 Festival will be taking place fully online from May 8-10. As the three-day broadcast rapidly approaches, 320 Festival has announced the daily schedule for the event, as well as an additional performance from Jimmie Allen....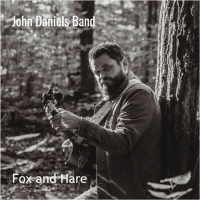 John Daniels Band Release Debut Single, 'Fox And Hare'
by BWW News Desk - May 06, 2020
Imagine if Neil Young, Lenny Kravitz and Pink Floyd got together to form a band. You would have some amazing lyrics, more soul than you'd know what to do with, and a few shades of psychedelic to keep you pinned in your seat....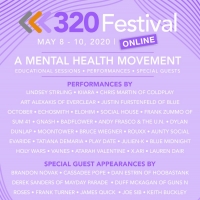 320 Festival Announces Performances By Chris Martin Of Coldplay, Kiiara, and More
by BWW News Desk - May 02, 2020
Conversations surrounding mental health will be coming directly into people's homes through the inaugural 320 Festival, now happening completely virtually May 8th-10th....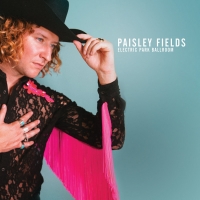 Paisley Fields to Release New Album ELECTRIC PARK BALLROOM
by TV News Desk - April 15, 2020
Out June 5th, Electric Park Ballroom is the second full-length and Don Giovanni Records debut by Paisley Fields. ...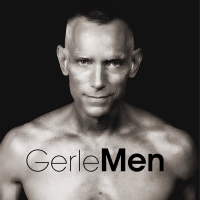 GERLEMEN Podcast Aims To Help Gay Men Move From Oppression To Celebration
by BWW News Desk - April 02, 2020
The Gay Liberation Movement was thriving on the East and West Coasts in the 1970s, but LGBTQ activist, author, and Mike Gerle's experience growing up in the rural Western United States during the time, in places like Wyoming, Nebraska, and Idaho, was much different. He was encountering oppression an...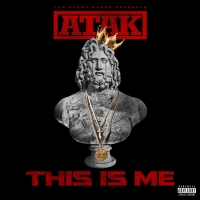 Atak Releases Studio Album 'This Is Me'
by TV News Desk - March 10, 2020
On Sunday March 8th, Atak released his much anticipated studio album, This Is Me, on all streaming platforms. Confident and focused, Atak is finally making music the way he wants it to sound....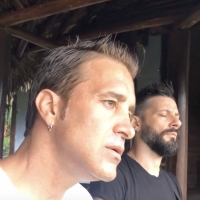 Scott Stapp Announces New Single and 'The Survivor Tour' Dates
by TV News Desk - March 09, 2020
Just seven months since The Space Between The Shadows debuted atop the charts, Scott Stapp announces next single, "Survivor," and the first dates on The Survivor Tour, which kicks off June 5 in Pacific Junction, IA. Presale tickets for Live Nation venues begins Tuesday, March 10, 2020 at 10am local....