| | |
| --- | --- |
| BIO: Welcome to the Hamptons, a glittering world of incredible wealth and privilege, where smiles hide secrets – and nothing is colder than revenge. It's easy to see why the Hamptons are so exclusive. But no matter how guarded they are, they can't keep the truth out forever. | |
Latest Tweets
| | |
| --- | --- |
| 8/15 @ 8:00 AM | Revenge - Major mood when someone interrupts our #Revenge binge. https://t.co/YKb4RXFFaU |
| | |
| --- | --- |
| 8/4 @ 11:00 AM | Revenge - Some things never change... tag your long-term partner in crime. #Revenge https://t.co/eFeqVcfJ9a |
| | |
| --- | --- |
| 7/20 @ 9:00 AM | Revenge - Victoria: I hate drama Also Victoria: #Revenge https://t.co/3BIsNjtaDW |
MORE TWEETS
Latest Articles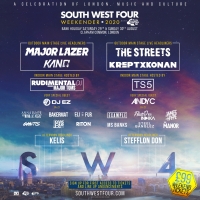 South West Four Announces Major Lazer, Jonas Blue, Andy C, & More!
by TV News Desk - January 20, 2020
London's leading dance festival South West Four has announced their hotly anticipated first wave of acts for its 17th edition in 2020, bringing some of the biggest names across dance, hip-hop, drum and bass and afrobeats to the capital. Revealing an all-star phase one line-up including Major Lazer, ... (
more...
)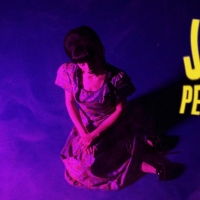 Olivia Jean Shares Lyric Video for 'Jaan Pehechaan Ho'
by TV News Desk - January 09, 2020
Today, Olivia Jean has shared a lyric video for her cover of the Mohammed Rafi classic 'Jaan Pehechaan Ho' from last year's stellar Night Owl LP -- watch below!... (
more...
)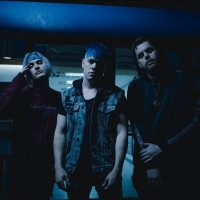 Set It Off Share 'Catch Me If You Can' B-Side
by TV News Desk - December 13, 2019
SET IT OFF have just shared the new B-side 'Catch Me If You Can.' ... (
more...
)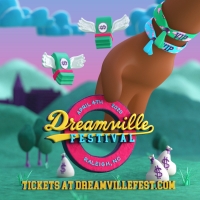 J. Cole Announces Return of Dreamville Festival on April 4 in Raleigh, NC
by TV News Desk - December 10, 2019
North Carolina-raised, Grammy Award-nominated and multi-platinum hip-hop artist J. Cole is proud to announce that his second annual Dreamville Festival will be returning to the historic Dorothea Dix Park Park in Raleigh, North Carolina, on Saturday, April 4. Limited specially priced tickets to the m... (
more...
)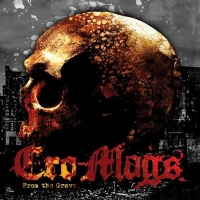 Cro-Mags Release New EP FROM THE GRAVE
by TV News Desk - December 06, 2019
2019 was a roller coaster year for CRO-MAGS founder, bassist and vocalist Harley Flanagan. From regaining sole ownership of the band name he created, to playing with his childhood friends in the re-united Misfits, CRO-MAGS took their punk-fueled legacy across the US and Europe, released their first ... (
more...
)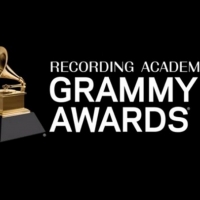 Lizzo, Billie Eilish, & Lil Nas X Lead GRAMMY Nominations - See Full List!
by TV News Desk - November 20, 2019
Recording Academy® President/CEO Deborah Dugan alongside Academy Chair of the Board of Trustees and renowned record producer Harvey Mason Jr., as well as GRAMMY Awards® host Alicia Keys and past two-time GRAMMY® nominee Bebe Rexha, today revealed nominees for the 62nd GRAMMY Awards in select categor... (
more...
)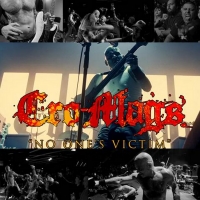 The Legendary CRO-MAGS Release First New Video in 27 Years
by TV News Desk - November 19, 2019
Filmed on location throughout 2019 during their headlining European tour and their support slot with The Misfits, "No One's Victim" is the CRO-MAGS first music video since the 1992 clip "The Paths Of Perfection." It was the bands previous video, 1987's "We Gotta Know," that gave MTV audiences a view... (
more...
)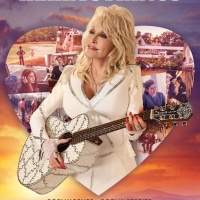 VIDEO: Netflix Releases the Trailer for DOLLY PARTON'S HEARTSTRINGS
by Stage Tube - November 05, 2019
The Dolly music you love, the stories you've been waiting for. Dolly Parton's Heartstrings is an anthology series that showcases the stories, memories, and inspirations behind her most beloved songs. New and classic Dolly music will score every episode. Each story will vary in tone, from love storie... (
more...
)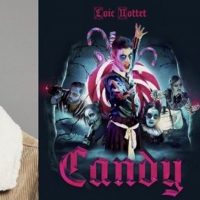 Loïc Nottet Releases Short Musical Film CANDY
by TV News Desk - October 31, 2019
You may not yet have heard of 23 year-old Belgium pop artist, hyphenate Loïc Nottet (pronounced Low-eek No-tay), but that's about to change.... (
more...
)