| | |
| --- | --- |
| BIO: NYC nightlife legend, comedian, and renowned entertainer MURRAY HILL, "the hardest working middle-aged man in show business," is a relentless retro shtick slinger, larger-than-life personality and freewheeling ad-libber. Murray's razor sharp wit and frenetic showman antics have delighted folks worldwide for over a decade. The New York Times anointed Murray "Downtown's New 'It' Boy." He's been included in "Best of New York" lists in the Village Voice, Time Out, Paper and New York Magazine; inducted into Paper's Nightlife Hall of Fame; selected as OUT magazine's Top 100 influential performers; and named one of the top 12 gender-bending performers in NYC by Time Out. He recently was the U.S. Showbiz Correspondent for Channel 4/UK's show "Dirty Digest." He's had a string of recent cameos such as: HBO's Bored to Death, two episodes of STARZ's Gravity, HBO's Taxi Cab Confessions, BRAVO's Real Housewives of New York, and The Murray Hill Show pilot for E4 in UK; music video for TV ON THE RADIO's No Future Shock; and documentary Florent: Queen of the Meat Market. Murray Hill is the premier and exclusive host for international burlesque superstar DITA VON TEESE. Murray hosted her live show "Strip Strip Hooray!" to a sold-out, record-breaking 10 shows at the famed ROXY on Sunset in Los Angeles. This summer, they toured Live Nation's House of Blues venues and sold-out all dates. Murray will be touring with Dita on an multi-city tour in 2012. Murray is New York's "reigning patriarch of downtown performance" (New York Times). His eponymous The Murray Hill Show was the hottest ticket in town for a decade at such notorious joints as Fez, Mo Pitkin's and The Zipper Factory. Murray's annual sold-out A Murray Little Christmas is a "downtown institution" (New York Times) and the must-see wintertime cultural event for audiences of every perversion. He's entertained celebrity friends, including Penelope Cruz and Pedro Almodóvar at Indochine, and hosted Marc Jacobs infamous holiday parties, Bust magazine's 15th anniversary party at The Speigeltent, and his annual Oscar's party at Joe's Pub. Dubbed "The King of Comedy" by Time Out, he's performed his comedy at top showrooms like Upright Citizen's Brigade, Gotham Comedy Club, Comix, LA's Billy Wilder Theater with Patton Oswalt, and headlined his own show at Caroline's on Broadway. As "the emcee of choice" (New York Magazine) in the neo-burlesque scene, Murray has hosted shows all over the world from New York, Chicago, Los Angeles, Canada, UK and more. This is Burlesque, the Off-Off-Broadway show Murray starred in and co-created, ran for over a year to packed houses, garnered critical praise, and attracted A-list celebrities. At London's Arts Theatre, Murray was a guest host for the Immodesty Blaize Burlesque Show, the first ever show of its kind at this historic West End venue. He's also hosted sold-out burlesque shows at the Bloomsbury Ballroom (London), MTV Italia's opening party for the Venice Film Festival, NY International Burlesque Festival, The Birchmere (Virginia) and Just For Laughs (Montreal) directed by Thierry Mugler. Murray crosses over to many scenes, and has toured with Le Tigre, hosted The Gossip and introduced the Beastie Boys, Antony and The Johnsons, and Clap Your Hands Say Yeah, to name a few. Murray had a lead role in the internationally released video for The Gossip's "Listen Up." He was featured in Le Tigre and Scissor Sisters videos as well. His film credits include roles in Florent, We are the Hartmans, House of Satisfaction, Maria and Bruce (directed by Wallace Shawn) and John Cameron Mitchell's Shortbus. On TV, Murray has appeared on LOGO, Sundance Channel, TLC, MTV, Channel 4 in the UK, and shot a pilot with Moby and Jonathan Ames for Showtime. He has been the subject of books, documentaries and radio programs. Murray has also been welcomed in the fancy pants halls of academia as a lecturer and performer. He's thrilled to have an essay included in Dan Savage's new book "It Gets Better." Murray is currently working on an Off-Broadway production and tour, his debut comedy album, Murray Hill Is 100% Polyester, and television projects in the UK. When not sweating under the hotlights, Murray enjoys a round of miniature golf, reruns of The Dean Martin Show, and reading old-school showbiz biographies. | |
Latest Articles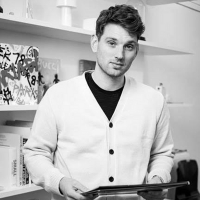 Amsterdam's La Nuit Management Receives Investment From Loki Artist Group
by Sarah Jae Leiber - February 23, 2021
Through this new partnership, Loki Artist Group (led by founders Bob Murray, Zack Dekkaki and Ric Wake), will work closely with La Nuit Management and their artists, providing investment capital, label and touring support as well as a proven synergistic environment with all of the Loki partners. ...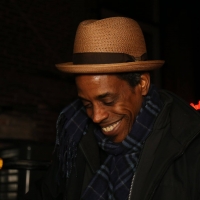 Lafayette Gilchrist Celebrates 'NOW' With Year-End Solo Livestream Concert
by Stephi Wild - December 24, 2020
On Monday, December 28 at 7 p.m. EST, Baltimore-based pianist, composer and bandleader Lafayette Gilchrist will perform a livestream solo piano concert presented by An Die Musik in Baltimore.  ...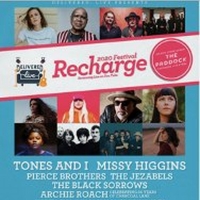 Recharge 2020 Festival Second Stage and Vendors Announced
by Kaitlin Milligan - May 14, 2020
Recharge 2020 Festival has spread from the city and the coast right into The Paddock!...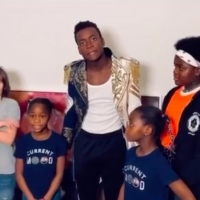 VIDEO: Madonna Joins the ALL IN CHALLENGE; Auctions Jacket
by Stephi Wild - April 18, 2020
The ALL IN CHALLENGE has brought together artists, celebrities, athletes and sports leagues to raise millions of dollars for the millions of people in need....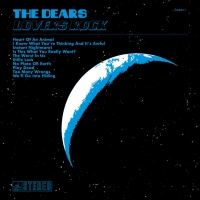 The Dears Release New Single 'The Worst In Us' & Announce a New Album
by Kaitlin Milligan - March 16, 2020
Montréal stalwarts The Dears announced today that they will release their eighth studio album Lovers Rock on May 15 via Dangerbird Records. They've released the album's first single "The Worst In Us" — listen below! The band will preview Lovers Rock across twelve April shows in Europe and the UK bef...