| | |
| --- | --- |
| BIO: Description The Minnesota Orchestra, now recognized as one of America's leading orchestras, presents nearly 200 classical, pops and jazz concerts annually, heard live by 400,000 people—including more than 85,000 students who participate in our education and outreach programs. Led by Finnish Music Director Osmo Vänskä, our Orchestra tours regionally, nationally and internationally. We are heard on radio stations across the country on award-winning broadcasts produced by Minnesota Public Radio and through a vast collection of recordings, dating back to the 1920s. The Minnesota Orchestra makes its home at Orchestra Hall in downtown Minneapolis. | |
Latest Tweets
| | |
| --- | --- |
| 5/25 @ 12:02 PM | mn_orchestra - The Minnesota Orchestra trumpet section joins buglers across the country in the playing of Taps to remember and hon… https://t.co/DRWqvqknvC |
| | |
| --- | --- |
| 5/23 @ 12:34 PM | mn_orchestra - Listen to an encore performance of a concert from January 11, 2019—now available on-demand—featuring Principal Clar… https://t.co/JqLTOvv4Va |
| | |
| --- | --- |
| 5/22 @ 5:58 PM | mn_orchestra - Thanks to all who tuned in for tonight's encore broadcast! We hope you'll join us again next Friday night for the S… https://t.co/XSEPyW4dXB |
MORE TWEETS
Latest Articles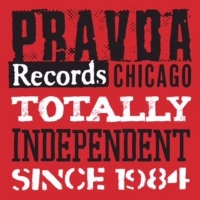 Pravda Records Signs Former Trip Shakespeare Leader Matt Wilson & His Orchestra
by TV News Desk - December 18, 2019
Chicago's Pravda Records is proud to announce the signing of former Trip Shakespeare leader Matt Wilson & his Orchestra and will be releasing the ensemble's full-length debut When I Was a Writer March 20, 2020 preceded by the release of the title track on January 17 and the follow up single 'Come To... (
more...
)
Baritone Will Liverman & Pianist Jonathan King to Release New Album WHITHER MUST I WANDER
by TV News Desk - December 12, 2019
On Friday, January 10, 2020, baritone Will Liverman and pianist Jonathan King release their debut album Whither Must I Wander on Odradek Records. Whither Must I Wander is an exquisite recital of songs on the theme of travel by composers by Ralph Vaughan Williams, J. Frederick Keel, Herbert Howells, ... (
more...
)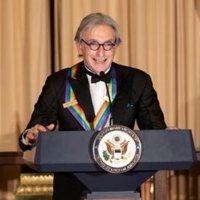 Michael Tilson Thomas Celebrated at Kennedy Center Honors in Tribute Performance by Alumni of New World Symphony
by TV News Desk - December 12, 2019
This past Sunday, newly awarded Kennedy Center Honoree Michael Tilson Thomas (MTT) was celebrated in a special tribute presentation at the 42nd annual Kennedy Center Honors Gala. The tribute included a performance by more than 40 alumni of the New World Symphony, America's Orchestral Academy (NWS), ... (
more...
)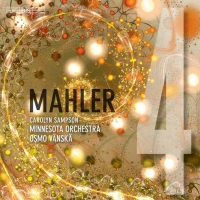 Minnesota Orchestra Releases Recording of Mahler's Fourth Symphony
by TV News Desk - November 25, 2019
The Swedish label BIS Records is releasing the fifth album in the Minnesota Orchestra's ongoing Mahler recording series—a recording of Mahler's Fourth Symphony, conducted by Music Director Osmo Vänskä and featuring soprano soloist Carolyn Sampson. The album will be available for purchase at Orchestr... (
more...
)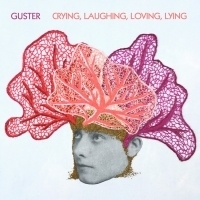 Guster Covers Labi Siffre's CRYING, LAUGHING, LOVING, LYING
by BWW News Desk - July 18, 2019
In 1972, London-born musician, poet and openly gay singer-songwriterLabi Siffre released "Crying, Laughing, Loving, Lying," a tender love ballad that deals squarely with homophobia and racism.  While never having an international hit or labeled a "superstar", the multi-talented Siffre built a cult f... (
more...
)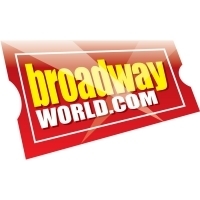 BMI Continues It's Support Of The Acclaimed Sundance Institute Film Music and Sound Design Lab
by BWW News Desk - June 25, 2019
Broadcast Music, Inc. (BMI), is proud to continue its support of the Sundance Institute Film Music and Sound Design Lab for more than two decades. The Lab returns to the Skywalker Sound legendary facilities for the seventh year from July 9-22. This year's international group of fellows include Ho-Li... (
more...
)

Parkening International Guitar Competition Names 2019 Winners
by BWW News Desk - June 04, 2019
After an exciting week of classical guitar performances, Christopher Parkening and Pepperdine University announced the winner of the fifth quadrennial Parkening International Guitar Competition. The competition, the world's preeminent guitar competition, took place from Tuesday, May 28 through Satur... (
more...
)

The Crossing Releases New Album EVOLUTIONARY SPIRITS
by BWW News Desk - May 29, 2019
On Friday, June 28, 2019, Navona Records releases EVOLUTIONARY SPIRITS, a new recording from Grammy-winning new-music choir, The Crossing, featuring works by six contemporary composers: Edie Hill, Gregory W. Brown, James Shrader, Bruce Babcock, Jonathan Sheffer, and Christopher J. Hoh. Exploring hum... (
more...
)

Composer Dominick Argento Dies at Age 91
by BWW News Desk - February 21, 2019
Boosey & Hawkes is sad to announce the death of leading opera and art song composer Dominick Argento, who passed away aged 91 on February 20, 2019, in Minneapolis, Minnesota.... (
more...
)