Latest Articles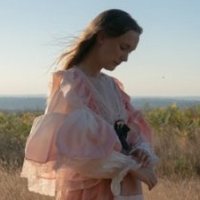 Allie Crow Buckley Shares New Single 'Naked At The Feast'
by Michael Major - December 02, 2022
The song was recorded at the 4AD Studio in London, and was mastered at Abbey Road. It was written, recorded, and produced by Allie Crow Buckley and Jason Boesel of Rilo Kiley. The new track follows her fall singles, "Utopian Fantasy" and "Angel." Allie Crow Buckley's music is imbued with such a stro...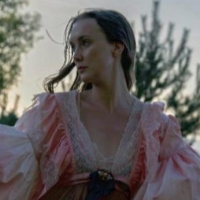 Los Angeles Artist Allie Crow Buckley Shares New Single 'Angel'
by Michael Major - September 09, 2022
It was written and produced by Allie and Jason Boesel (Rilo Kiley, Bright Eyes, Jenny Lewis), was recorded at the 4AD studio in London and her home studio, and was mastered at Abbey Road. The video was shot in the English Countryside at the Church of Mary Magdalene and was directed by Jeanette Getro...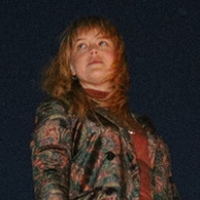 Emily Elbert Releases New Single 'Stream of Consciousness'
by Michael Major - August 16, 2022
After having spent much of the past few years focusing on co-writes, studio sessions, and tours for industry peers such as Gwen Stefani, Esperanza Spalding, Leon Bridges, Sara Bareilles, Jacob Collier, Jenny Lewis, and many others, Woven Together is Elbert's first album of original music since 2018'...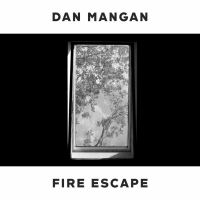 Dan Mangan Shares 'Fire Escape'
by Michael Major - July 20, 2022
Produced by Drew Brown (Radiohead, Beck, Charlotte Gainsbourg) and featuring an all-star backing combo, "Fire Escape" is joined by an equally star-studded official music video, directed by filmmaker Lester Lyons-Hookham and co-starring actors Steven Ogg (The Walking Dead, Better Call Saul) and Allis...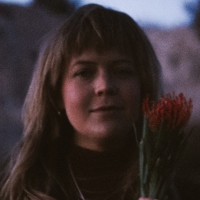 Emily Elbert Shares New Single 'For Free'
by Michael Major - July 20, 2022
The track also prominently features the funk-tinged  guitar playing of Dylan Day (Amos Lee, Grace Potter, Nick Hakim, Ethan Gruska), a friend of Elbert who played alongside her in Jenny Lewis' band, and follows the previous single "Not Alone," for which Elbert shared a live video performance video f...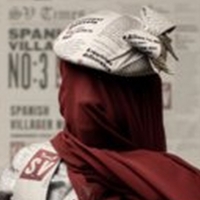 VIDEO: Ondara Debuts Latest Single 'A Nocturnal Heresy' With Video
by Michael Major - July 13, 2022
Watch "A Nocturnal Heresy," which follows the release of "An Alien In Minneapolis," the first track to be released from Spanish Villager No 3. The namesake behind the new album is The Spanish Villager: a mysterious man with a potent message who has proven to be a versatile guy: he's the subject of a...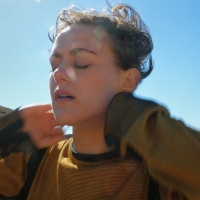 Emma Ayz ('Eyes') Releases New Track 'Judy' From Upcoming EP
by Michael Major - June 23, 2022
Emma Ayz (pronounced "eyes") has recently announced her debut EP, "Animus.' Emma releases the deeply personal track "Judy," along with accompanying video. "Judy" begins with a stark drone that dissipates into a lush elegy. Here, Emma puts herself in the shoes of a friend grappling with lost time, af...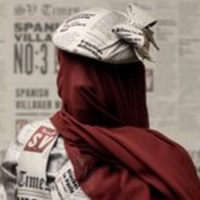 Ondara Announces New Album 'Spanish Villager No: 3'
by Michael Major - June 22, 2022
The album is produced by Ondara and Mike Viola (Jenny Lewis, Dan Wilson) with contributions from Taylor Goldsmith and Griffin Goldsmith of Dawes, Sebastian Steinberg, Tim Kuhl and Jeremy Stacey. The new collection of songs features a much more full, electric sound. Today, Ondara is unveiling the fir...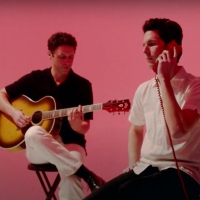 VIDEO: The Cactus Blossoms Share New Video for 'Everybody' Featuring Jenny Lewis
by Michael Major - March 17, 2022
Today, acclaimed americana duo The Cactus Blossoms have released a new video for the song "Everybody," featuring Jenny Lewis. The Cactus Blossoms will also be kicking off the next leg of their U.S. tour on March 19th starting in Red Wing, MN. Full tour dates are available now!...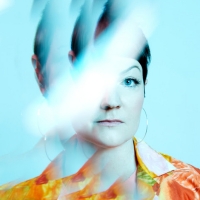 VIDEO: Single Girl, Married Girl & Mary Lattimore Release 'Scared to Move' Music Video
by Michael Major - February 10, 2022
L.A.-based pop/folk/Americana outfit Single, Girl, Married Girl writes simultaneously beautiful and devastating songs with poetic, perceptive lyrics that astutely capture what it means to be human. The band worked with the artist Ryan D. Anderson to create a striking visual accompaniment for the son...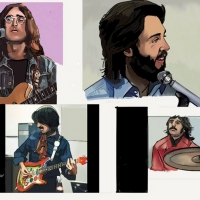 Robert Rodriguez Launches 'Something About The Beatles' Podcast
by Michael Major - January 19, 2022
Drummer Dennis Diken (Smithereens), bassist Arion Salazar (ex-Third Eye Blind), multi-instrumentalist Pat Sansone (Wilco, The Autumn Defense) and  Luther Russell (currently performing as one half of the duo Those Pretty Wrongs alongside ex-Big Star Jody Stephens) form a panel with Rodriguez to discu...