Latest Articles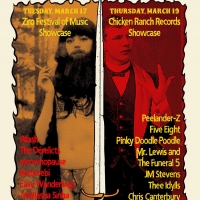 Chicken Ranch Records Partners with India's Ziro Festival of Music to Bring Two Nights of Music to SXSW 2020
by TV News Desk - March 02, 2020
Austin-based record label Chicken Ranch Records partners with India's Ziro Festival of Music for an 'Indie from India' showcase of bands, followed two nights later by the label's annual SXSW showcase. ...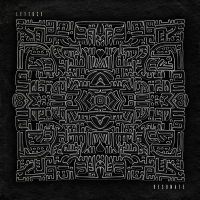 Lettuce Announces New Studio Album RESONATE
by TV News Desk - February 19, 2020
As the follow up to their 2019 GRAMMY® Award-nominated album Elevate, genre-defying funk-jazz-soul-hip-hop-psychedelic-jam-rock-experimental music titans LETTUCE have announced their seventh studio album, Resonate, will be coming this spring. Set for release on Friday, May 8th via Round Hill Records...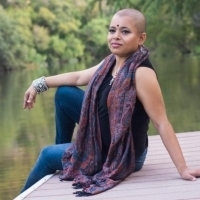 Austin's Eastern Soul Songstress Nagavalli Reveals Special Guests For Cactus Cafe Performance This Friday
by BWW News Desk - June 17, 2019
Eastern Soul songstress Nagavalliannounces details on her special performance at Cactus Cafe (2247 Guadalupe St., Austin, Texas) on June 21. Doors for the show open at 8 p.m.with Barbara Nesbitt opening the night at 8:30 p.m., followed by Nagavalli at 9 p.m., who will also bring out Robert Riggio fr...

Atlas Maior Announces New Album 'Riptide'
by TV News Desk - April 19, 2019
Atlas Maior is thrilled to announce the release of their new full-length album Riptide, out May 3, 2019, and will celebrate the release with a hometown performance at Stay Gold on May 24, 2019. Riptide represents the group's most dynamic and intricate effort to-date as the eleven song album traverse...

Eastern Soul Songstress Nagavalli Premieres Single 'Ram Naam Ras Pije,' Album Release Show This Sunday
by BWW News Desk - January 15, 2019
Today, Eastern Soul songstress Nagavalli premieres the second single from her upcoming album 'Immersion' with founding AUSTIN Magazine, titled "Ram Naam Ras Pije." 'Immersion' is set to be released this Jan. 18 and can be purchased on iTunes. There will be an official album release show this Sunday,...

Austin's Eastern Soul Musician Nagavalli Premieres Entrancing New Single JHINI RE JHINI Today
by BWW News Desk - October 23, 2018
Today, Austin's Eastern Soul songwriter Nagavalli premieres her single "Jhini Re Jhini" with Women's International Music Network. The premiere can be found here and the single is available for purchase here. The track comes off her new album "Immersion" set to be released on Jan. 15, 2019. ...

Eastern Soul Musician Nagavalli Announces Album for January 2019 Release
by BWW News Desk - September 11, 2018
Austin-based world music songstress Nagavalli is thrilled to announce her new album 'Immersion' set to be released on Jan. 15, 2019 with a Sunday, Jan. 20 performance at the One World Theatre located at 7701 Bee Cave Road, Austin TX 78746. Doors open at 4 p.m.with the show beginning at 7:00 p.m. Ope...