Latest Articles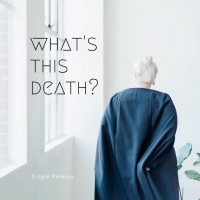 Amanda Winterhalter WHAT'S THIS DEATH LP Out October 4th
by TV News Desk - August 12, 2019
Amanda Winterhalter is very pleased to announce that the title track from her forthcoming LP What's This Death (out 10.04) has premiered....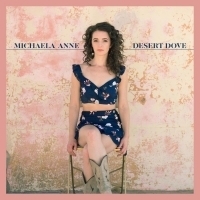 Michaela Anne Drops CHILD OF THE WIND via Brooklyn Vegan, Announces New Tour Dates
by BWW News Desk - July 09, 2019
Michaela Anne is proud to debut "Child of the Wind", which exclusively premiered today via Brooklyn Vegan, who dubbed the track "a catchy, breezy dose of modern country." You can listen here. The single is the newest from her upcoming album Desert Dove, out September 27th on Yep Roc Records. In June...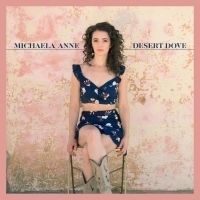 Michaela Anne Announces New Album DESERT DOVE For 9/27 Release
by BWW News Desk - June 12, 2019
Michaela Anne grew up bouncing around the States and abroad—from Washington to California to Italy, to name a few. A child of a military family, she learned to cope with her lack of roots and what she called "having more questions than answers" by learning to write songs. That skill set and those so...

BMI Stage Lineup Announced for Day 3 of Lollapalooza
by BWW News Desk - July 31, 2018
The third day of the BMI Stage at Lollapalooza gets underway with GRAMMY Award-winner Grace Weber, a go-to collaborator of Chance the Rapper and Kanye West. Soul standout DAVIE, who has been praised for embodying the passion and vitality of the genre, hits the stage next, followed by the female fron...

The BMI Stage Returns to Lollapalooza this August
by TV News Desk - July 10, 2018
BMI (Broadcast Music, Inc.), the global leader in music rights management, is thrilled to announce the lineup for this year's BMI Stage at Lollapalooza. FromAugust 2nd – August 5th, 24 sensational artists on-the-rise will make their mark on the legendary stage, continuing its reputation for showcasi...

Grammy Winning Artist Grace Weber Releases 2 New Tracks In Celebration of Upcoming North American Tour
by TV News Desk - March 30, 2018
Fresh off of her performances with Chance the Rapper during his Lollapalooza South America dates and gearing up for her North American tour alongside Thirdstory, Grammy Award winning R&B/soul singer and songwriter Grace Weber dropped two early cuts as a surprise gift for her fans. Grace wrote 'space...