Latest Articles
Audiophile Vinyl Reissue Series Acoustic Sounds Celebrates Impulse! Records 60th Anniversary
by Sarah Jae Leiber - April 26, 2021
The Impulse! 60 series will kick off on May 14 with two of the four releases that launched the label known as The House That Trane Built, in 1961: Ray Charles' singular and long-out-of-print Genius + Soul = Jazz and Gil Evans Orchestra's superb Out of the Cool. Charles' album will also be made avail...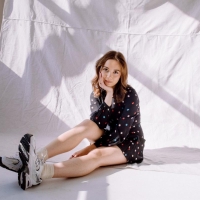 LAUFEY Shares New Music Video 'Best Friend'
by Sarah Jae Leiber - March 17, 2021
Laufey—twenty-one year old Icelandic-Chinese singer-songwriter, musician, cellist and pianist—recently announced her forthcoming debut EP, Typical of Me, and shared a new track entitled "Best Friend," which has already received support from the likes of Billboard and NPR Music....
Newport Jazz Festival Announces Doris Duke Charitable Foundation Leadership Grant
by Sarah Jae Leiber - February 18, 2021
The Jazz Festival has been preserving and expanding Jazz's legacy and impact by igniting interest in new generations of Jazz lovers through their Jazz Assembly programs and educational initiatives....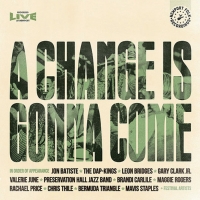 The Newport Folk Festival Releases Premium Double Vinyl of A CHANGE IS GONNA COME
by Chloe Rabinowitz - November 17, 2020
A Change Is Gonna Come is being issued as a limited edition 2-record set pressed at RTI on premium 180-gram vinyl and housed in a genuine old style tip-on gatefold jacket. Limited to 1,000 hand-numbered copies, each pre-order comes with an immediate free digital download of the recording. Vinyl will...