Latest Articles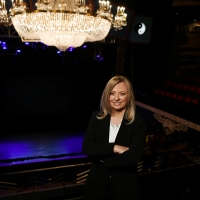 Sherri Sosa Joins Live Nation As President Of Venue Nation's U.S. Division
by Sarah Jae Leiber - April 14, 2021
Sherri will work closely with Bob Roux, President of Live Nation Concerts and Tom See, Chief Operating Officer of Venue Nation, to oversee operations, growth and development of the venue management business, as well as key artist and partner relationships. ...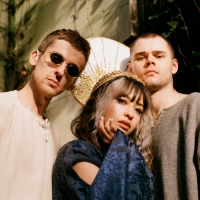 KERO KERO BONITO Announce 'Civilisation II' EP
by Sarah Jae Leiber - February 24, 2021
The three tracks of the EP were completely devised using vintage hardware, written by Sarah Bonito in both Japanese and English, and inspired by the likes of early ambassadors of art-pop such as Kate Bush, David Byrne, Bjork and Ryuichi Sakamoto....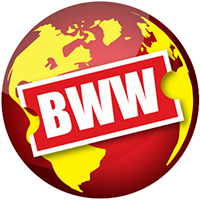 Aloe Blacc To Perform From Red Rooster Overtown During NBC's Live Coverage Of The 2021 Pegasus World Cup
by Alexa Criscitiello - January 21, 2021
1/ST, owners of the Pegasus World Cup Championship Invitational Series and Gulfstream Park have teamed up with recently opened Red Rooster Overtown to bring its energy and ethos to the 2021 Pegasus World Cup's Flamingo Room experience by curating the menu and cocktails exclusively for the Pegasus co...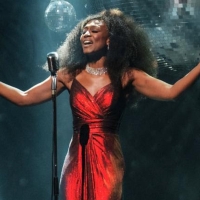 Christmas Comes Early With New Single From THE LOSS ADJUSTER
by Alexa Criscitiello - November 13, 2020
Early Christmas wishes are granted today as Pink Flamingo Films and Pink Flamingo Records announce that Beverley Knight has released "A Christmas Wish, The Theme To The Loss Adjuster", an original Christmas single for the soundtrack for feature film The Loss Adjuster. The new song and music video ar...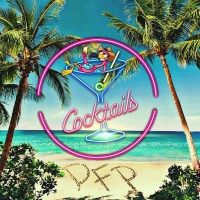 Drink Flamingo Project Releases Tropical Debut Single And Music Video For 'Cocktails'
by Sarah Jae Leiber - November 03, 2020
Rising music sensations, Drink Flamingo Project, comprised of longtime friends Craig Moritz and Tyler Whelan have released their debut single and music video....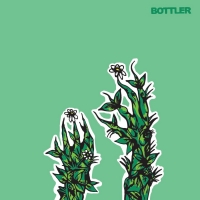 Bottler Share Debut Single 'Soft Winds' From Forthcoming EP 'Grow'
by Sarah Jae Leiber - September 15, 2020
Today, Brooklyn-based electronic duo, Bottler, share the mesmerizing "Soft Winds" from their upcoming Grow EP due out October 9....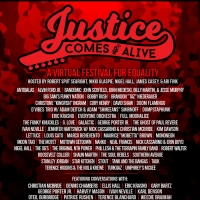 Justice Comes Alive Raises $55,000 for the Plus1 For Black Lives Fund with Virtual Music Festival
by Kaitlin Milligan - July 01, 2020
The live music community came together to raise funds and awareness for racial equality with the new one-day, donation-based virtual event, Justice Comes Alive....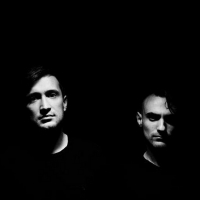 Bottler Shares New Single 'Nobody Likes Me' & Announce Their Debut EP
by Kaitlin Milligan - March 26, 2020
Today, Bottler has announced their debut Clementine EP & released the lead single titled, 'Nobody Likes Me.' ...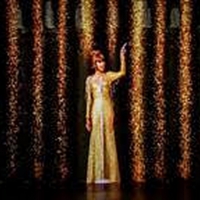 AN EVENING WITH WHITNEY To Make North American Debut With An Extended Residency At Flamingo Las Vegas
by Kaitlin Milligan - March 03, 2020
Following a successful 24-city premiere tour across Europe, the boundary-breaking hologram concert experience featuring the voice of one of the world's greatest entertainers, AN EVENING WITH WHITNEY: THE WHITNEY HOUSTON HOLOGRAM CONCERT will make its North American debut with an extended residency a...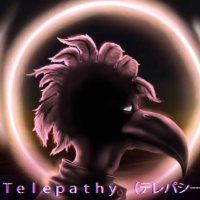 Doom Flamingo & Nobide Collaborate for 'Telepathy' Remix
by Sarah Jae Leiber - February 21, 2020
Live-electronic trio Nobide has collaborated with Doom Flamingo on a remix of the latter's single, " Telepathy ." As Doom Flamingo keyboardist Ross Bogan explains, the intention for the original version of "Telepathy" was simple in that "We just want to make people dance. It's a ritual." In that lig...