| | |
| --- | --- |
| BIO: Public Citizen serves as the people's voice in the nation's capital. Since our founding in 1971, we have delved into an array of areas, but our work on each issue shares an overarching goal: To ensure that all citizens are represented in the halls of power. | |
Latest Tweets
| | |
| --- | --- |
| 5/11 @ 12:43 PM | Public_Citizen - Not being able to pass out food and water to voters in line does not restore integrity or confidence in our electio… https://t.co/qNYH0zXtCv |
| | |
| --- | --- |
| 5/11 @ 9:47 AM | Public_Citizen - Breaking: Princeton, NJ passed a resolution in support of Medicare for All. The momentum is growing across the na… https://t.co/IDSm1Cdr9z |
| | |
| --- | --- |
| 5/11 @ 7:46 AM | Public_Citizen - How can you watch thousands die daily from a shortage of vaccines and not conclude that this system is immoral? C… https://t.co/ORaIV5BSLx |
MORE TWEETS
Latest Articles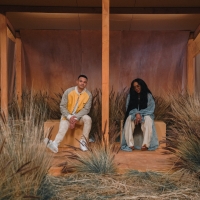 WATCH: H.E.R. and Tauren Wells Debut Visual for Duet 'Hold Us Together (Hope Mix)'
by BWW News Desk - April 30, 2021
Today, acclaimed artists H.E.R. and Tauren Wells premiered the video for their popular new duet, "Hold Us Together (Hope Mix)". The video was directed by director / artist, child. In March, the two artists released the "Hope Mix" of "Hold Us Together," originally recorded by H.E.R. for the soundtrac...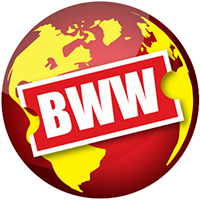 Composer Jerod Impichchaachaaha' Tate to Release LOWAK SHOPPALA On Azica Records
by BWW News Desk - April 20, 2021
On Friday, June 4, 2021, composer Jerod Impichchaachaaha' Tate will release the world premiere recording of Lowak Shoppala' (Fire and Light) on Azica Records. Commissioned by American Composers Forum, the 2009 staged world premiere of Lowak Shoppala' featured the Chickasaw Nation Dance Troupe....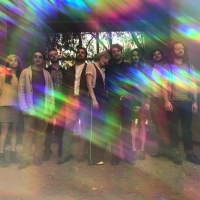 SUMEAU Share New Single 'Vitamin Weed'
by TV News Desk - April 20, 2021
Today, that force is awakened once more as we turn the corner on the pandemic. 'Vitamin Weed' is the perfect way to usher in a new era of bliss whether you're a midnight toker or just a casual smoker.  ...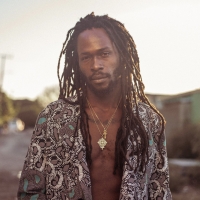 Jesse Royal Taps Vybz Kartel for 'Rich Forever'
by TV News Desk - April 16, 2021
This cross-genre collaboration between both artists unifies people's differences to support a common goal - to be "forever royal." It serves as a reminder of the internal strength and mental fortitude human beings possess, which prepares them for success in a society designed for their failure....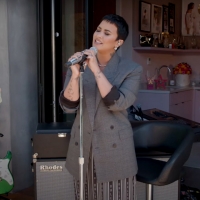 VIDEO: Demi Lovato Debuts Tiny Desk Concert
by Stage Tube - April 14, 2021
Global superstar Demi Lovato is a multi-platinum, GRAMMY-nominated singer, actress, producer, and best-selling author with one of the biggest social media followings of 108+ million....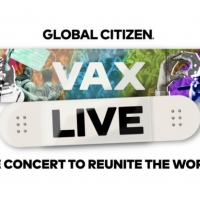 Global Citizen Announces 'VAX LIVE: The Concert to Reunite the World'
by TV News Desk - April 13, 2021
Airing and live streaming on Saturday, May 8, on ABC, ABC News Live, CBS, YouTube, iHeartMedia broadcast radio stations and the iHeartRadio App, "VAX LIVE" will start at 8:00 p.m. EDT/7:00 p.m. CDT....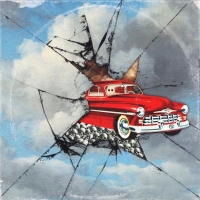 Felicity Signs to Adventure Cat Records, Shares New Single
by TV News Desk - April 02, 2021
About their label debut "Hit and Run," the band adds: "This is one of the more personal tracks for us because it was inspired by a near-death car crash we were in....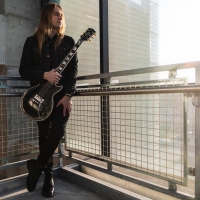 Sammy Boller Releases New Single 'Ritual Lights'
by TV News Desk - April 02, 2021
Sammy hypnotizes viewers with his trademark two-handed-tapping talents, and brings gorgeous guitar tones out from behind the shadows as the track soars to euphoric heights....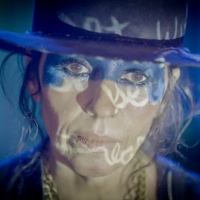 Linda Perry Releases Music For The First Time in 15 Years
by TV News Desk - March 25, 2021
Perry, best known for her groundbreaking song-writing career for artists such as Pink, Adelle, Christina Aguilera, etc. has now set her sights on film and tv lending her musical prowess to two significant documentaries.   ...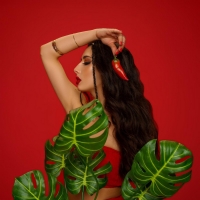 Naïka Shares New Single 'Sauce'
by TV News Desk - March 03, 2021
Lost In Paradise, Pt. 1 arrived last year and was met with applause from such publications as HITS Daily Double and LADYGUNN, who described Naïka as a "child of the world" who "has a unique perspective on not only music, but human experience."...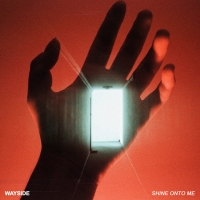 Australian Rock Duo Wayside Release Debut Album 'Shine Onto Me'
by TV News Desk - March 03, 2021
From impactful anthems like "Suffer" to the more laid-back vibes of "Moonflower," the eleven song collection ensures that there's a little something for everybody on it. T...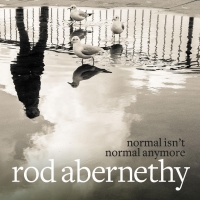 Rod Abernethy Releases 'Normal Isn't Normal Anymore'
by TV News Desk - February 05, 2021
A Southern folk troubadour, master acoustic guitarist, and award-winning composer for film, TV, and video games, it's not often that a renaissance man like Rod Abernethy comes along. ...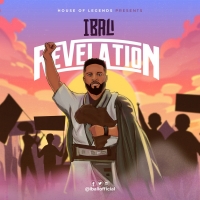 IBALI Looks to Inspire a Generation of Africans With New Single 'Revelation'
by BWW News Desk - February 04, 2021
Cameroonian World Music artist IBALI is due to release his new single 'Revelation' on Thursday 18th March. The third single from his debut album 'Prophetic'. The track is composed by CFX with mix and mastering done by DJ Karl. ...