Latest Articles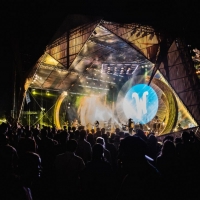 Thailand's Sustainable Utopia Wonderfruit Returns for Sixth Edition
by TV News Desk - September 04, 2019
Revolutionising the festival landscape with a celebration of art, music, food and ideas that positions it as one of the world's most unique musical experiences, Thailand's sustainable utopia Wonderfruit returns for its sixth edition on 12th-16th December 2019 at The Fields At Siam Country Club, Patt... (
more...
)

NICOLAAS Shares Louis La Roche Remix Of 'No Stranger Thing (ft. Lucy Mason)'
by BWW News Desk - May 01, 2019
After the successful release of 'No Stranger Thing Ft. Lucy Mason' and a sterling remix of the track by Pages, Canadian recording artist and producer NICOLAAS offers up a new remix by Louis La Roche released on 26th April via Haven Sounds. UK-born nu-disco/ French house/ funk producer, remixer and D... (
more...
)

Brooklyn Electronic Music Festival Returns For 10th Edition With Nina Kraviz, Motor City Drum Ensemble And More
by BWW News Desk - September 21, 2018
After a decade of showcasing both local New York talent and world-renowned dance music acts, Brooklyn Electronic Music Festival (BEMF) makes its triumphant return October 3-6 2018 for its milestone 10th edition. Touching down for four nights across some of Brooklyn's finest venues, the festival is p... (
more...
)

The Touquet Music Beach Festival Returns this August
by TV News Desk - July 05, 2018
Touquet Music Beach Festival returns on 24 and 25 August 2018! With an endless expanse of sand, the sun setting on the horizon, two nights of music and sand beneath your feet, this year's edition is determined to mark the occasion with a packed weekend of concerts, DJ sets and board sports! After a ... (
more...
)