BIO:

'BB KING : The Life of Riley' Narrated by Morgan Freeman hits UK Cinemas October 15th 2012. Joined by BONO, ERIC CLAPTON, BRUCE WILLIS, RINGO STARR and others, including appearances by KEITH RICHARDS, MICK JAGGER and PRESIDENT OBAMA. The legendary BB KING opens his heart to Director Jon Brewer and tells the story of how an oppressed and somewhat orphaned youth came to influence and earn the unmitigated praise of the music industry to carry the title, ' King of the Blues' For more than 60 years, Riley B. King - better known as B.B. King - has defined the blues for a worldwide audience. Since he started recording in the 1940s, he has released over 50 albums, many of them classics, won 14 Grammy® Awards, been inducted into the Blues Foundation Hall of Fame and the Rock & Roll Hall of Fame and received the Presidential Medal of Freedom, the National Medal of the Arts, the Kennedy Center Honors, the Grammy® Lifetime Achievement Award and the NARM (National Association of Recording Merchandisers) Chairman's Award, among many other awards. In a special ceremony at the Library of Congress, Librarian of Congress, James H. Billington presented B.B. with a "Living Legend" medal in honor of his achievements as a musician and ambassador for the blues. After 10,000 concerts, B.B. King continues to bring his music to audiences around the globe spending the better part of each year on the road with his beloved guitar, "Lucille."
Latest Articles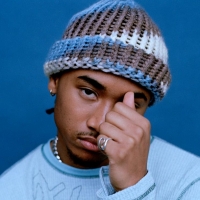 Dylan Sinclair Taps Destin Conrad & JVCK JAMES for 'Open Remix'
by Michael Major - January 27, 2023
Sinclair is back with the release of a brand new visual for his "Open Remix" featuring appearances from fellow Spotify 2023 R&B Artists to Watch members DESTIN CONRAD and JVCK JAMES. Directed by frequent collaborators the Fang Group, the explosive collaboration appears on Sinclair's breakout EP, No ...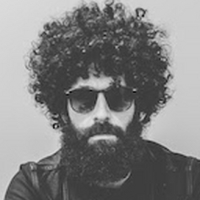 Blues Trio GA-20 Drops New 'I Cry For You (Live)' Single
by Michael Major - January 25, 2023
Produced by Stubbs and engineered by Colemine owner Terry Cole, the band blasts out of the gate playing Harold Burrages' I Cry For You, before tearing into Little Walter's obscure gem My Baby's Sweeter. The previously unrecorded original Hold It One More Time proves to be an instant classic, sitting...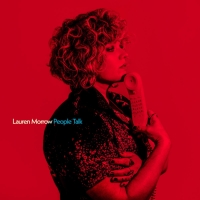 Lauren Morrow Makes Her Long-Awaited Full-Length Debut with 'People Talk'
by Michael Major - January 25, 2023
Produced by Parker Cason and mixed by Vance Powell (Chris Stapleton, Jack White, Phish) and Jacquire King (Kings of Leon, Tom Waits, Shania Twain), People Talk finds Morrow exploring her beyond-country influences like 90s Alternative, Britpop, and 80s New Wave bands with moody, brutally honest lyric...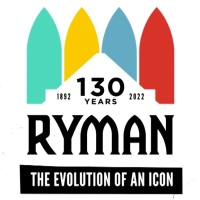 Circle Network Announces One-Time TV Special Celebrating the 130th Year of the Iconic Ryman Auditorium
by Michael Major - January 23, 2023
The special will feature music stars, actors and artists Carly Pearce, Vince Gill, Kelsea Ballerini, Ketch Secor, Keb' Mo', Charles Esten, Emmylou Harris, The Beach Boys' Mike Love and Bruce Johnston, the late Leslie Jordan and more telling their own personal anecdotes about the venue and what it's ...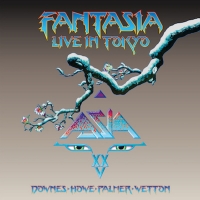 ASIA Announce 'FANTASIA LIVE IN TOKYO 2007' 3 LP Set
by Michael Major - January 12, 2023
ASIA will release for the first time ever on vinyl ASIA 'FANTASIA, LIVE IN TOKYO 2007' as a 3LP set. Recorded on Asia's 25th anniversary 2007 world tour, and featuring the reformed original line-up, FANTASIA, LIVE IN TOKYO 2007 is to be issued on vinyl as a 3LP set with booklet, including band photo...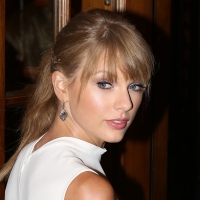 Taylor Swift, Adele & More Nominated For iHeartRadio Music Awards - Full List of Nominations!
by Michael Major - January 11, 2023
Artists receiving multiple nominations include, AJR, Anitta, Bailey Zimmerman, Bad Bunny, Bebe Rexha, Beyoncé, BLACKPINK, Black Eyed Peas, Blxst, Bruno Mars, Anderson .Paak, Silk Sonic, BTS, Calibre 50, Carrie Underwood, Lady Gaga, Lil Baby, Lil Nas X, Lizzo, Rihanna, Sam Smith, Selena Gomez, Shania...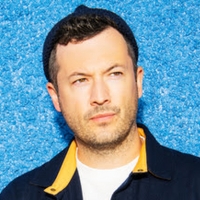 SYML Debuts New Song 'Believer'
by Michael Major - January 06, 2023
Recorded and produced in Fennell's hometown with fellow Seattle-native Phil Ek (Band of Horses, Father John Misty, Fleet Foxes), the new LP is his first album to feature a full band. In addition, SYML will feature on Lana Del Rey's forthcoming Did You Know That There's A Tunnel Under Ocean Boulevard...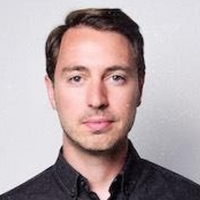 Eric Krasno's 'King Canyon' Album Out Next Week
by Michael Major - January 05, 2023
King Canyon is the supergroup collaboration between Eric Krasno, Otis McDonald, and Mike Chiavaro. The album features notable guests including Derek Trucks and Son Little and has been getting praise from critics and peers including Khruangbin, John Mayer and Adrian Quesada of the Black Pumas. ...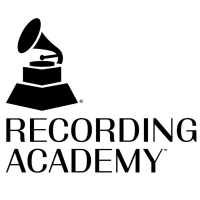 Nirvana, Ma Rainey, Nile Rodgers & More to Be Honored By the GRAMMYs
by Michael Major - January 05, 2023
Bobby McFerrin, Nirvana, Ma Rainey, Nile Rodgers, Slick Rick 'The Ruler,' The Supremes, and Ann Wilson and Nancy Wilson of Heart are the 2023 Recording Academy Lifetime Achievement Award recipients; Henry Diltz, Ellis Marsalis and Jim Stewart are the Trustees Award recipients....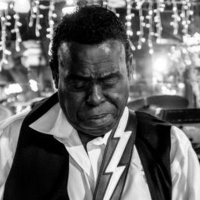 Ernie Vincent Shares New 'Midnight Rendezvous' Single
by Michael Major - January 04, 2023
Ernie was able to stretch out his guitar prowess and rip every solo on the album with Jimbo Mathus on keys and leading the band along with his Squirrel Nut Zippers' horns and strings, Taylor Hollingsworth on some extra guitar, and Schaefer Llana with AJ Haynes on the backing vocals....