| | |
| --- | --- |
| BIO: When a powerhouse arrives on the scene, be it in the fields of sport, literature, or music, what initially attracts are the artifacts of talent, not talent itself. As consumers we are wowed by prowess, by technique, by human gifts that can appear superhuman when present in a Michael Jordan, a Garcia Marquez or a Herbie Hancock. But as the powerhouse evolves his true nature is revealed, and it's never a simple display of technique, but rather an amalgam of inspiration, innate gift and extreme hard work. Since he arrived in New York City in the late 1990s, Antonio Sanchez has been one of those powerhouses to watch and remember. Extracting an incredible array of colors from the drums, Sanchez defies nature with extraordinary dynamic shifts, subtle colorations, metric super-impositions, and streamlined clave patterns. But as heard initially with pianist Danilo Perez and most recently on his own Live In New York At Jazz Standard, Sanchez not only dazzles with herculean technique, but more importantly, he swings -- and in the old school sense of the word. Through recordings such as Chick Corea's Dr. Joe, Michael Brecker's Wide Angles, Gary Burton's Quartet Live, Avishai Cohen's Unity, Miguel Zenon's Jibaro, Donny McCaslin's In Pursuit, and Pat Metheny's Speaking Of Now, The Way Up, and Day Trip, Sanchez's brilliant evolution has become evident to all. Gary Burton's new album features Antonio's drumming as well as his composing skills on the title track, "Common Ground." Migration, Sanchez's 2007 Cam Jazz debut as a leader, topped many critics' year end polls, the album's outstanding musicianship (featuring Chick Corea and Metheny) and memorable melodies making it both technically engrossing and easily enjoyable. A Magna Cum Laude Berklee School of Music graduate in Jazz Studies, a former student at the New England Conservatory of Music and an alumni of Mexico's prestigious National Conservatory (where he majored in classical piano and composition), Sanchez thoroughly understands complex harmony and compositional structure, which when coupled to his love of music from all over the world produces jazz that satisfies on multiple levels. "Antonio Sanchez, the drummer and composer," notes The New York Times' Nate Chinen, "compresses many of the strategies from the last 40 years of small-group jazz into each performance, while letting some of today's best soloists tear it up. [His drumming is] a tumbling overspill, deceptive in its suggestion of abandon." Sanchez's latest, Live In New York At Jazz Standard (Cam Jazz), looses the reins on his drumming and composing skills. Accompanied by David Sanchez (tenor), Miguel Zenon (alto) and Scott Colley (upright bass), the bristling double CD set (recorded in October, 2008) documents a band on fire, engaging in the kind of heated interplay that only occurs in longstanding musical relationships. One of these relationships is with acclaimed guitarist and composer, Pat Metheny. "The thing that impressed me the most when I first heard Antonio with Danilo Perez," Metheny recalls, "was how soft he could play and still keep it absolutely burning. My first impression was that he was an introspective drummer, but only a few minutes later it sounded like Danilo had added three percussionists to the band – and it was all Antonio! And that was burning too. Antonio's maturity, his musical vision, and his amazing aptitude to see the whole musical picture that's happening beyond the drum set itself is tremendous. His presence in the group represents one of the most significant changes in the band's 28 year history." A three time Grammy Award winner, Antonio Sanchez was born in Mexico City on November 1st, 1971, the grandson of Mexican film star Ignacio Lopez Tarso. Sanchez became interested in the drums at the age of five, playing along to the records of The Beatles, Led Zeppelin, The Police and Rush. His professional career began in his early teens with a variety of local rock bands. After school, Sanchez pursued a degree in classical piano at Mexico's National Conservatory. Leaving Mexico City to enroll at Berklee in 1993, he graduated with honors and was the recipient of several scholarships, most notably the Buddy Rich Memorial Scholarship and the Zildjian Award. The New England Conservatory of Music awarded him another one to pursue a Masters in Jazz Improvisation. While still at the Conservatory in 1997, his instructor, Danilo Perez, recommended him to Paquito D'Rivera for Dizzy Gillespie's United Nations Orchestra. Later that same year, Sanchez joined Perez's acoustic trio; which led to intense international touring and the recording of the Grammy nominated Motherland. Years later Sanchez would experience his first encounter with Pat Metheny, who eventually invited him to join his group. Sanchez's debut with Metheny on 2002's Speaking of Now led to a Grammy Award in the "Best Contemporary Jazz Album" category. The Way Up followed in January 2005. Sanchez is a regular member of Metheny's quartets and trios, the latter including bassist Christian McBride on the 2008 CD, Day Trip which also got a nomination in 2009. Today, Sanchez is one of the most in-demand drummers on the international jazz scene, regularly recording and touring alongside Chick Corea, Gary Burton, Kenny Werner, Charlie Haden, Dee Dee Bridgewater, Dianne Reeves, and Toots Thielmans. He has collaborated with the new generation of players that includes Joshua Redman, Chris Potter, John Patitucci, David Sanchez, Marcus Roberts, Avishai Cohen, Miguel Zenon, Scott Colley, Dave Samuels, Luciana Souza, Billy Childs, and Claudia Acuña, to name a few. A popular clinician, Sanchez has taught all over the world. His first instructional DVD, as part of Hudson Music's Music Master Series, was released in 2008. Sanchez has performed at the most prestigious drum festivals worldwide, including the Modern Drummer Festival Weekend, Zildjian Day, and Montreal Drum Festival. Sanchez has been a featured cover artist on such international publications as Modern Drummer (USA), Musico Pro (USA), Percussioni (Italy), and Drums & Percussion (Germany). "With Antonio at the helm," the late Michael Brecker noted, "there's never any guesswork about the time. Antonio has an individual, clear sound on the drums, blending superbly in any live or studio situation. He can improvise in the moment, so I love playing duets with him. It feels like he's in my head! Antonio has ferocious technique, but he never uses it superfluously or mechanically. He brings his own personality to every musical genre. His warmth and sublime musicality inspires trust, which is the most important ingredient for making truly spontaneous music." Antonio is endorsed by Yamaha Drums, Zildjian Cymbals and Sticks (Antonio's Signature model), Remo Drumheads and LP Percussion (which carries Antonio's Signature Percussion Kit). He resides in New York City. | |
Latest Tweets
| | |
| --- | --- |
| 10/18 @ 6:58 AM | |
| | |
| --- | --- |
| 10/17 @ 5:58 AM | AntonioDrumsX - Tonight at the @LiveattheFalcon with @Thanalexa performing music from the a Grammy nominated ONA album. https://t.co/1PFr655sub |
| | |
| --- | --- |
| 10/16 @ 8:44 AM | AntonioDrumsX - This is when we were recording the iconic street drumming scene in Birdman. We recorded in the alley outside Igloo… https://t.co/aV1k5wMRUz |
MORE TWEETS
Latest Articles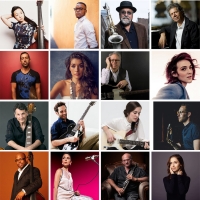 Live From Our Living Rooms: An Online Music Festival and Fundraiser Runs April 1st through April 7th
by Kaitlin Milligan - March 26, 2020
Work for NYC's musicians has come to a halt due to the COVID-19 pandemic as performances have been cancelled and venues have closed indefinitely. Live From Our Living Rooms Music Festival and Fundraiser will help to fill in the gap for struggling musicians by bringing the joy of music live-streamed ...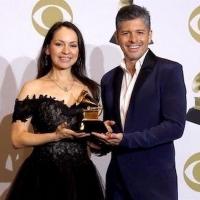 Rodrigo y Gabriela Win a Grammy & Announce Tour Dates
by Kaitlin Milligan - January 27, 2020
Acclaimed guitar virtuosos Rodrigo y Gabriela won the GRAMMY for Best Contemporary Instrumental Album at the 62nd GRAMMY Awards ceremony yesterday. The award was given for Rodrigo y Gabriela's latest album METTALVOLUTION, (ATO) their fifth studio album and first in five years. It was the duo's first...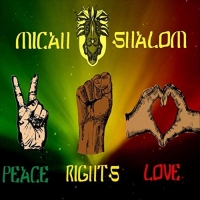 Micah Shalom Drops New Single 'Peace, Rights, Love'
by Kaitlin Milligan - October 29, 2019
Micah Shalom is proud to announce his latest single 'Peace, Rights, Love' which is out now. The established artist is one of the leading Reggae outfits in Texas bringing both conscious roots and danceability to the mix. Back in 2007 in Gainesville, FL, Micah Shalom formed a band of ska, reggae, and ...

The B-52s 40th Anniversary Tour With Special Guests OMD and Berlin Comes To San Antonio
by Tori Hartshorn - April 09, 2019
Now over 20 million albums into their career, there can be no doubt as to why The B-52s remain one of rock music's most beloved and enduring bands. As The B-52s continue to celebrate their 40th Anniversary, the band announced a world-wide tour today that is expected to cover more than 10 countries a...

Cafe Mambo Announces Opening of 25th Ibiza Season
by Kaitlin Milligan - March 13, 2019
Celebrating a landmark 25th year on the sunset strip, Café Mambo will open its doors for the 2019 season with a huge opening party on Friday 10th May....

BiRDMAN Composer Antonio Sanchez Releases New Album
by Kaitlin Milligan - December 06, 2018
Perhaps not "all politics is personal," but for Mexican born and raised drummer and composer Antonio Sánchez, who became a naturalized American citizen in 2016, the criminalizing of immigrants and the breathtakingly casual cruelty in the enforcement of border policies by the Trump Administration do ...

Arturo O'Farrill Release New Album 'Fandango at the Wall'
by Kaitlin Milligan - November 06, 2018
From the barrage of 'breaking news' alerts on the 24-hour news cycle to the incessant buzz and chirp of social media, there's no shortage of reminders of the things that divide us: walls being built, lines being drawn, the notion of 'difference' being wielded as a political weapon....

Café Mambo Finishes 2018 Season with Closing Party Featuring Bob Sinclar
by Kaitlin Milligan - October 04, 2018
Bringing the curtain down on another truly incredible Ibiza summer, San Antonio's Café Mambo will shut their doors for the 2018 season, with a huge closing party on Saturday 13th October, featuring Bob Sinclar, and resident DJs Jason Bye, Danny O, and Ryan McDermott....

Country Superstar Tim McGraw to Headling the 2018 Greenwich Wine + Food Festival this September
by Macon Prickett - July 02, 2018
The Greenwich Wine + Food Festival presented by PepsiCo will welcome music superstar Tim McGraw to this year's festival. The iconic performer will headline the festivities on Saturday, September 22 at Roger Sherman Baldwin Park in Greenwich and his performance will cap the eighth annual event - whic...