Latest Articles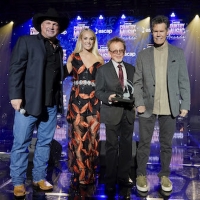 Randy Travis Presented ASCAP Founders Award By Garth Brooks, Carrie Underwood and Paul Williams
by TV News Desk - November 12, 2019
Monday night, at the 57th Annual ASCAP Country Music Awards, American music icon Randy Travis was presented the prestigious ASCAP Founders Award. Performing two of Travis' biggest hits were Garth Brooks, singing "Forever and Ever, Amen," and Carrie Underwood, singing "Promises." The duo then joined ... (
more...
)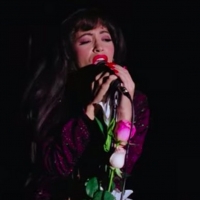 VIDEO: Christian Serratos To Star As Legendary Icon Selena Quintanilla In New Netflix Series
by Stage Tube - November 12, 2019
Netflix has announced that Christian Serratos will star as legendary icon Selena Quintanilla in their upcoming series Selena: The Series. Principal photography on the series began last month.... (
more...
)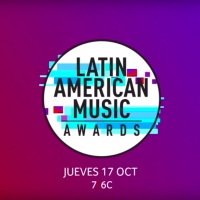 LATIN AMERICAN MUSIC AWARDS Celebrates 5th Anniversary on October 17
by TV News Desk - October 14, 2019
Over 60 international music and television stars will hit the stage of the 2019 a?oeLatin American Music Awardsa?? (Latin AMA's) to bring the audience 19 exciting musical performances and highlight artists' achievements during the announcements of the coveted awards.... (
more...
)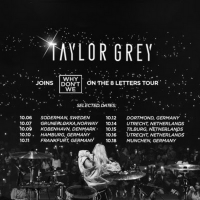 Taylor Grey to Bring 'Why Don't We' Tour to UK
by TV News Desk - September 26, 2019
Taylor Grey has just announced that she will be jumping back on tour with Why Don't We for select dates on the European run of their 8 Letters 2019 World Tour. The announcement arrives paired with the release of another tour diary video.... (
more...
)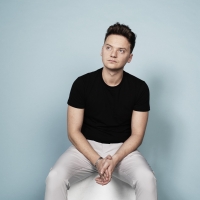 Conor Maynard to Perform at Nickelodeon's KIDS' CHOICE AWARDS in Abu Dhabi
by TV News Desk - September 10, 2019
 Nickelodeon and the Department of Culture and Tourism - Abu Dhabi (DCT Abu Dhabi) are pleased to today announce their latest addition for the lineup of the Nickelodeon Kids' Choice Awards Abu Dhabi - British singer, songwriter and YouTuber Conor Maynard, who is now confirmed to perform at the Abu D... (
more...
)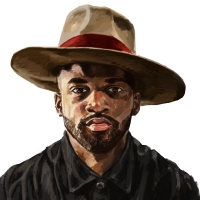 Abraham Alexander Shares New Video
by BWW News Desk - August 07, 2019
Abraham Alexander just released the video for 'Stay,' the second single from his upcoming self-titled debut release due September 13 via Mahogany. Pre-save the EP here. The 'Stay' video follows lead single 'Lovers Game,' released earlier this year and featured on NPR Music's monthly 'Station Breaks'... (
more...
)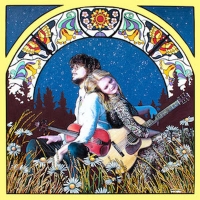 Violet Bell To Release HONEY IN MY HEART
by BWW News Desk - July 31, 2019
Durham, NC-based progressive folk duo Violet Bell– Lizzy Ross and Omar Ruiz-Lopez—will self-release their full-length debut album, Honey In My Heart, October 11. In support of the album, they will embark on a 18-date tour throughout the Southeast, which will kick off on release date at Cat's Cradle ... (
more...
)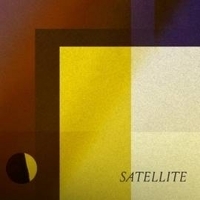 Ben Abraham Signs To Atlantic Records, Releases SATELLITE
by BWW News Desk - July 19, 2019
Atlantic Records has announced the signing of acclaimed singer-songwriter Ben Abraham to its legendary roster. The Australian artist is celebrating the news – unveiled earlier today exclusively via Billboard – with the release of a new single, "Satellite," available now for streaming and download HE... (
more...
)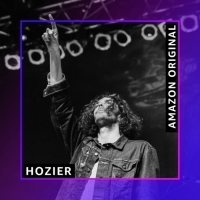 Hozier Releases Amazon Original ALMOST (SWEET MUSIC) Tourist Remix
by BWW News Desk - July 19, 2019
Today, Hozier is releasing an Amazon Original Remix by Tourist of "Almost (Sweet Music)" available to stream and purchase only on Amazon Music.... (
more...
)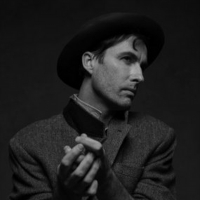 Andrew Bird Confirms Role in FX's FARGO
by TV News Desk - July 18, 2019
Internationally acclaimed multi-instrumentalist and songwriter Andrew Bird is confirming today his new role as "Thurman Smutney" in FX's critically-acclaimed, Emmy® Award-winning limited series Fargo. The character, written specifically for Bird, will appear in the show's highly anticipated fourth i... (
more...
)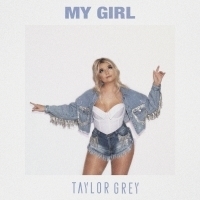 Taylor Grey Delivers Beautiful Cover of the Classic MY GIRL
by BWW News Desk - July 16, 2019
Last month, Taylor Grey surprised fans by releasing cover single 'Bubbly' and she's back again, this time with a cover of the iconic, 'My Girl.'... (
more...
)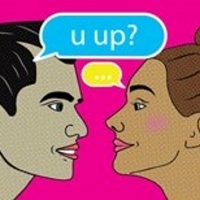 Betches Media's U UP? Podcast To Embark On First-Ever Nationwide Live Show Tour
by BWW News Desk - June 14, 2019
Today, U Up?, the modern dating podcast produced by Betches Media, announced the show's first ever nationwide live show tour.... (
more...
)

Randy Travis Releases First Song in Six Years, 'One In A Row'
by TV News Desk - June 04, 2019
In the midst of promoting his memoir, Forever and Ever, Amen, Randy Travis gives fans a reason to celebrate with his first music release in six years. "One In A Row", is a song about missing someone as much as the world has missed the Country Music Hall of Fame member's one-of-a-kind baritone since ... (
more...
)

Taylor Grey Releases New Single 'Intentionally'
by TV News Desk - May 20, 2019
Taylor Grey is currently supporting The Vamps on selected dates on their 2019 'Four Corners' UK Tour. On the back of the success of the tour, Taylor is releasing a self-penned, brand new single, Intentionally via Kobalt Music Group. ... (
more...
)