Marina Kennedy

Marina P. Kennedy's writing career led her from freelancing opportunities in New Jersey and New York to writing for Broadwayworld.com where she covers entertainment, the culinary scene, culture, and some travel. Marina is the Sr. NJ Editor and Editor in Chief of BWW Food and Wine. She also has a blog in BWW Food & Wine, "Marina's Menu & Lifestyle." She hopes her readers enjoy reading her articles as much as she enjoys writing them. You can follow Marina on Twitter and Instagram @marinapk6.
MOST POPULAR ARTICLES
LAST 30 DAYS
Philly Halloween Pop-Up Bar NIGHTMARE BEFORE TINSEL Kicks off Spooky Season 9/17 in Midtown Village
Posted: Sep. 15, 2021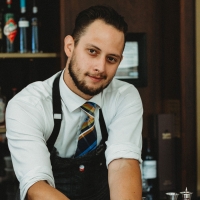 Master Mixologist: Dan Schuster of ORCHARD PARK in East Brunswick, NJ
Posted: Sep. 13, 2021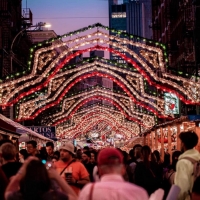 FEAST OF SAN GENNARO is Back 9/16 to 9/26
Posted: Sep. 5, 2021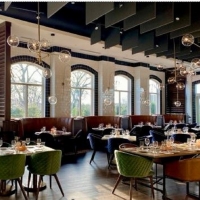 ORCHARD PARK by David Burke in East Brunswick NJ for World-Class Cuisine in a Stunning Setting
Posted: Aug. 25, 2021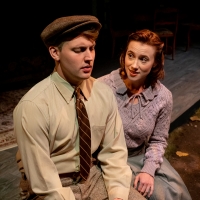 BWW Review: YEAR ONE Now at Premiere Stages is a Gripping, Thought-Provoking Drama
Posted: Sep. 14, 2021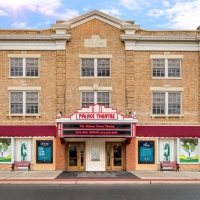 BWW Interview: Finalists for THE GROWING STAGE Playwrighting Festival for Young Writers
Posted: Sep. 10, 2021


EDELHEISS WINES and Wine Entrepreneur, Marrying Millions Star Rodney Foster
Posted: Sep. 9, 2021


LAST 365 DAYS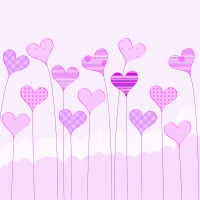 VALENTINE'S DAY Gifting Time
Posted: Feb. 1, 2021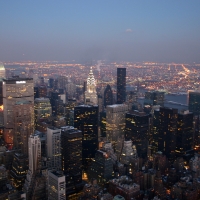 CHRISTMAS Meals for Take-out and Delivery in NYC
Posted: Dec. 19, 2020


HOME BAR-Stock up for 2021
Posted: Jan. 11, 2021


SUPER BOWL-Be Ready with Great Food and Beverages
Posted: Jan. 26, 2021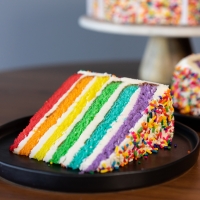 TGI FRIDAY'S PRESENTS Six Layer Rainbow Cake by Buddy Valastro of Carlo's Bakery
Posted: Nov. 18, 2020


BWW Interview: Rachel Ling Gordon-A Talented Youth?s Budding Career
Posted: Nov. 30, 2020


Big SNOW American Dream Celebrates Launch of Club Med Québec

September 24, 2021

To celebrate the launch of Club Med Québec, Club Med's newest all-inclusive ski resort in North America and first in Canada (opening December 3, 2021), Club Med is excited to announce a two-week long takeover at Big SNOW American Dream in Rutherford NJ, North America's first and only indoor year-round ski and snowboard resort.
---
TASTE OF THE UPPER WEST SIDE Returns for Its 13th Year

September 23, 2021

Celebrating the rich culinary talent of the Upper West Side, Taste of the Upper West Side (TUWS) presented by American Airlines® and Mastercard® is thrilled to announce its return to Manhattan with a stellar lineup of chefs and mixologists after a year-long hiatus due to the pandemic.
---
BABE WINE Teams Up with Unnecessary Inventions for Football Season

September 22, 2021

You may or may not have heard, but this football season is extra. With extra excitement, extra fans, and even an extra game, BABE Wine was inspired to be a little extra, too. That's why BABE has teamed up with Unnecessary Inventions to create some truly extra products that you didn't even know you needed this football season.
---
Chef Spotlight: Chef Christian Ortiz of YUCO in the West Village

September 20, 2021

Broadwayworld Food and Wine had the pleasure of interviewing Chef Christian Ortiz about his background and YUCO for our "Chef Spotlight."
---
ANGRY ORCHARD and BUSHWICK KITCHEN Team Up for Cider Inspired Hot Sauces

September 22, 2021

This fall, Angry Orchard and Bushwick Kitchen are helping you spice up your backyard BBQ with NEW cider-inspired hot sauces.
---
MARQUES DE CASA CONCHA Chilean Wines and Winemaker Marcelo Papa

September 23, 2021

Behind every renowned and memorable wine, there is the artistry and magic of its winemaker. The fearless mind leading Marques de Casa Concha, one of Chile's most prestigious wine brands, is Marcelo Papa.
---
The Alice: An Immersive Cocktail Experience at PEKARNA NEW YORK

September 20, 2021

The Alice: An Immersive Cocktail Experience, a 90-minute interactive performance currently traveling across the U.S., will land in New York City on Thursday, September 23rd in the "curiouser and curiouser" Pekarna New York.
---
Celebrate NEGRONI WEEK with Gins from Across the Globe According to Experts and a Special Charity Initiative for September

September 18, 2021

For Negroni lovers near and far, Negroni Week is being celebrated from September 13th to the 19th.  The week was founded in 2013 as both a celebration of the great cocktail and a philanthropic effort to raise money for charities around the world that support the hospitality community.
---
Meet the Sommelier: Stefanie Schwartz of CROWN SHY in NYC

September 17, 2021

Stefanie Schwartz's wine journey began at Johnson & Wales University's Charlotte, North Carolina campus. Here impressive career has brought her to NYC where she is currently a sommelier at Crown Shy in the Financial District.
---
BAILEYS APPLE PIE is Back Just in Time for Fall

September 17, 2021

Apple pie has reigned supreme as America's favorite pie for decades*, and this year promises to be no different (sorry, pumpkin spice!) Baileys is honoring the go-to indulgence of the season by bringing back the limited time offering Baileys Apple Pie Irish Cream Liqueur.
---
Philly Halloween Pop-Up Bar NIGHTMARE BEFORE TINSEL Kicks off Spooky Season 9/17 in Midtown Village

September 15, 2021

Ghosts and ghouls, witching hour approaches. Teddy Sourias and Craft Concepts Group - the creators of Philadelphia's Christmas Pop-up Bar - announces the grand opening of Nightmare Before Tinsel.
---
NEW OPENINGS, RE-OPENINGS and MORE in NYC

September 16, 2021

We are delighted to keep our readers informed about the restaurant scene in New York City.  With openings, re-openings, and the latest menu developments, there's more opportunity to enjoy the culinary scene than ever before.  And with entertainment coming back full swing in the city, plan a great outing!
---
BWW Review: YEAR ONE Now at Premiere Stages is a Gripping, Thought-Provoking Drama

September 14, 2021

Live theatre is back and Premiere Stages is opening their season with a moving production of the new play, Year One. Set in the early 1930's in Germany, the show portrays stark divergences in political ideologies within a family during a time of great societal change.
---
The Sweetest NYFW Show Of Them All: SERENDIPITY3 and Batsheva

September 15, 2021

Here's the news of the sweetest show of New York Fashion Week. This past Friday, Batsheva held their NYFW show at NYC's iconic landmark and flagship restaurant, Serendipity3. 
---
DISARONNO VELVET and RUSSIAN STANDARD ORIGINAL VODKA Partner to Launch "Velvet White Russian" Cocktail

September 15, 2021

We are pleased to share the news about the national partnership between Disaronno Velvet and Russian Standard Original Vodka and their launch of the Velvet White Russian.
---
NÜTRL Vodka Seltzer Launches with Three Flavors and Only 100 Calories

September 14, 2021

There's a new vodka seltzer in town and one that is sure to please. Anheuser-Busch is now rolling out NÜTRL Vodka Seltzer in the US.
---
CASAMIGOS and NYFW in Full Swing

September 13, 2021

Casamigos has continued to fuel the New York Fashion Week festivities on Saturday night at the Jonathan Simkhai SS22 Collection Celebration at PUBLIC, NYC.
---
Master Mixologist: Dan Schuster of ORCHARD PARK in East Brunswick, NJ

September 13, 2021

New Jersey native Dan Schuster was on track to become a physical therapist, when he got bitten by the food and beverage bug. He is the bar manager for Orchard Park by David Burke and our featured 'Master Mixologist.'
---
SWEET CHICK Announces Menu Specials

September 11, 2021

This month, Sweet Chick is launching multiple special menu items, featured alongside their signature crispy Chicken Sandwiches, Buttermilk Biscuits, creamy Mac n' Cheese, and more.
---
BLACK ENTREPRENEUR SERIES Returns to Olmsted in September with Top Chefs

September 12, 2021

The popular Black Entrepreneur Series is returning to Olmsted later this month with Chefs Mohamed Wahiba of Tripoli Events and Jared Howard of Honey Bunny's Chicken. Both participated in last summer's series and sold out on a daily basis. They will once again take over the Olmsted kitchen and dining room by way of crafting signature and exclusive dishes to commence the fall season.
---