National Theatre Announces Listings For May - October 2019
National Theatre has announced its listings for May - October 2019.
Hansard, a new play by Simon Woods, directed by Simon Godwin, wil premiere in the Lyttelton Theatre with Lindsay Duncan and Alex Jennings. Roy Alexander Weise returns to the National Theatre to direct 'Master Harold'...and the boys by Athol Fugard with Lucian Msamati and Hammed Animashaun in the cast
The Sydney Theatre Company Production of The Secret River by Kate Grenville adapted for the stage by Andrew Bovell, and directed by Neil Armfield to open in the Olivier Theatre following performances at Edinburgh International Festival. Following a sell-out run last year Brian Friel's Translations, directed by Ian Rickson returns to the Olivier stage with Ciarán Hinds reprising the role of Hugh
Andy Stanton adapts his award-winning children's book into a musical, Mr Gum and the Dancing Bear - the Musical! with music by Jim Fortune directed by Amy Hodge, premiering in the Dorfman Theatre in July. Following its sold-out run at the Bush Theatre, Ben Weatherill's Jellyfish plays in the Dorfman Theatre with Sarah Gordy returning to play Kelly
Full casting announced for Peter Gynt by David Hare, after Henrik Ibsen, joining James McArdle who takes on the title role. New broadcasts and outdoor activity announced to celebrate NT Live's 10th birthday.
Check out the full lineup below!
Olivier Theatre
THE SECRET RIVER
A Sydney Theatre Company Production
by Kate Grenville
adapted for the stage by Andrew Bovell
previews from 22 August, opening night on 27 August, in repertoire until 7 September
A moving and unflinching journey into Australia's dark history. Adapted from Kate Grenville's acclaimed novel, this multi-award-winning production from Sydney Theatre Company tells the story of two families divided by culture and land.
William Thornhill arrives in New South Wales a convict from the slums of London. Upon earning his pardon he discovers that this new world offers something he didn't dare to dream of: a place to call his own. But as he plants a crop and lays claim to the soil on the banks of the Hawkesbury River, he finds that this land is not his to take. Its ancient custodians are the Dharug people.
Neil Armfield directs an ensemble cast of 22. Live music composed by Iain Grandage will play a central role in the play, which was conceived in collaboration with indigenous artists and is performed in Dharug language as well as English.
Set design is by Stephen Curtis, costume designer is Tess Schofield, lighting designer is Mark Howett and sound designer is Steve Francis.
The Secret River 2019 tour is supported by Ian Narev & Frances Allan, Gretel Packer and commissioning patrons Catriona Mordant AM & Simon Mordant AM and David Gonski AC & Orli Wargon OAM.
This project has been assisted by the Australian Government's Major Festivals Initiative, managed by the Australia Council its arts funding and advisory body, in association with the Confederation of Australian International Arts Festivals Inc., Sydney Festival, Perth International Arts Festival and The Centenary of Canberra.
TRANSLATIONS
by Brian Friel
previews from 15 October, press night 21 October, in repertoire until 26 October with additional performances to be announced
Following a sold-out run in 2018, Ian Rickson's exquisite production returns. Ciarán Hinds reprises his critically acclaimed role of patriarch and school master, Hugh, whose livelihood and culture are at risk. He will be re-joined by Seamus O'Hara and Judith Roddy, with further cast to be announced.
Brian Friel's modern classic sees the turbulent relationship between England and Ireland play out in one quiet community.
Set and costume designer is Rae Smith, lighting designer is Neil Austin, music by Stephen Warbeck, sound designer is Ian Dickinson and movement is by Anna Morrissey.
Lyttelton Theatre
HANSARD
a new play by Simon Woods
previews from 22 August, press night on 3 September, in repertoire until 24 October with additional performances to be announced
It's a summer's morning in 1988 and Tory politician Robin Hesketh has returned home to the idyllic Cotswold house he shares with his wife of 30 years, Diana. But all is not as blissful as it seems. Diana has a stinking hangover, a fox is destroying the garden, and secrets are being dug up all over the place. As the day draws on, what starts as gentle ribbing and the familiar rhythms of marital scrapping quickly turns to blood-sport.
With Alex Jennings as Robin and Lindsay Duncan as his wife, Diana.
Simon Godwin (Antony & Cleopatra) directs Simon Wood's witty and devastating portrait of the governing class. Set and costume design by Hildegard Bechtler, lighting by Jackie Shemesh, movement direction by Shelley Maxwell, music by Michael Bruce and sound design by Christopher Shutt.
Production supported by Marcia Grand in loving memory of Richard Grand, Leila Maw Straus and Shawn M. Donnelley & Christopher M. Kelly.
'MASTER HAROLD'...AND THE BOYS
by Athol Fugard
previews from 21 September, press night on 1 October, in repertoire until 26 October with further performances to be announced
St George's Park Tea Room, Port Elizabeth, 1950. On a long rainy afternoon, employees Sam and Willie practise their steps for the finals of the ballroom dancing championship. Hally arrives from school to hide out in his parents' tea room. These two men have been unlikely best friends to Hally his whole life. But it is apartheid era South Africa: he's Master Harold, and they are the boys.
Tony Award-winning playwright Athol Fugard's semi-autobiographical and blistering masterwork explores the nature of friendship, and the ways people are capable of hurting even those they love.
Roy Alexander Weise (Nine Night) directs Lucian Msamati (Amadeus) and Hammed Animashaun (Barber Shop Chronicles) as Sam and Willie with additional casting to be announced.
Set and costume designer is Rajha Shakiry, lighting designer is Paule Constable and movement director is Shelley Maxwell.
Dorfman Theatre
JELLYFISH
by Ben Weatherill
A Cartwright Productions Ltd. Production
In association with the Bush Theatre
From 5 - 16 July
Following a sold-out run at the Bush Theatre last year, Sarah Gordy returns to play Kelly for a limited run of this funny and tender new play. She performs alongside Penny Layden and Nicky Priest who also reprise their roles.
Jellyfish is the story of a first kiss, chips by the beach and coming of age with Down's Syndrome in a seaside town. It's a unique romance across uncharted waters which asks: does everyone really have the right to love as they choose?
Directed by Tim Hoare with design by Amy Jane Cook, lighting design by Jamie Platt and sound design by Ella Wahlström.
All performances will play in a more relaxed performance environment.
MR GUM AND THE DANCING BEAR - THE MUSICAL!
book and lyrics by Andy Stanton
music by Jim Fortune
previews from 25 July, press night 31 July, playing until 31 August
Who likes bears? Everyone likes bears! Well, not quite everyone...Mr Gum is a complete horror who hates children, animals and fun of any kind - so when a big bear called Padlock strolls into town, trouble can't be far off. Can nine-year-old Polly and her band of misfit friends help Padlock escape the villain's evil clutches, or will Mr Gum and his gruesome butcher sidekick prevail?
Based on the hilariously anarchic, award-winning children's books, Mr Gum and the Dancing Bear - the Musical! promises to be an all-singing, all-dancing, occasionally-burping extravaganza for children and adults alike. Author Andy Stanton creates the book and lyrics, with music by Jim Fortune. Directed by Amy Hodge with set and costume designs by Georgia Lowe, music director is Tarek Merchant, lighting design is by Lee Curran, choreography by Fleur Darkin, sound design by Carolyn Downing and puppetry by Jimmy Grimes.
RIVER STAGE
River Stage is the National Theatre's annual free outdoor festival of arts and entertainment. Each weekend, River Stage partners' take-over the stage and offer a full line-up of events for all ages, from family workshops and theatre, to club nights and DJs. The line-up is as follows:
The Glory (5-7 July)
East London's cabaret mecca and drag pub The Glory celebrate Pride at the NT with a tour-de-force weekend of back-to-back shows and parties, including the best of their sensational drag queen contest LIPSYNC1000, plus their drag king battle Man Up.
Shubbak Festival (12-14 July)
Mixing family activities with bands, spoken word and DJ sets, Shubbak brings the best of the Arab cultural scene to the River Stage.
National Park City Festival (19-21 July)
A line-up dedicated to all things green and wild in celebration of London becoming the world's first National Park City.
Frantic Assembly (26-28 July)
Celebrating their 25th Birthday Frantic Assembly kick off celebrations at the River Stage with DJ's, live music, movement workshops, performances and much more.
National Theatre takeover (2-4 August).
A joyful party weekend to close the River Stage festival 2019. The National Theatre will throw open its doors and let the creativity spill out bringing you the very best in family theatre, dance, music and more.
Productions currently on sale
Olivier Theatre
FOLLIES
book by James Goldman
music and lyrics by Stephen Sondheim
Playing until 11 May
After a sold-out run, Follies, winner of the 2018 Olivier Award for Best Musical Revival and best costume design is playing for a strictly limited season until 11 May.
Stephen Sondheim's legendary musical includes such classic songs as 'Broadway Baby', 'I'm Still Here' and 'Losing My Mind'.
Featuring a cast of 40 and an orchestra of 21, Follies is directed by Dominic Cooke. Janie Dee and Peter Forbes play Phyllis and Buddy, Alexander Hanson and Joanna Riding play Ben and Sally. The cast also includes Julie Armstrong, Lindsay Atherton, Josephine Barstow, Rosanna Bates, Jeremy Batt, Tracie Bennett, Billy Boyle, Kaye Brown, Anouska Eaton, Liz Ewing, Vanessa Fisher, Caroline Fitzgerald, Geraldine Fitzgerald, Bruce Graham, Adrian Grove, Alyn Hawke, Harry Hepple, Aimee Hodnett, Dawn Hope, Liz Izen, Jasmine Kerr, Alison Langer, Felicity Lott, Sarah-Marie Maxwell, Ian McIntosh, Ian McLarnon, Claire Moore, Tom Partridge, Gary Raymond, Michael Remick, Rohan Richards, Lisa Ritchie, Myra Sands, Gemma Sutton, Monica Swayne, Christine Tucker and Liam Wrate.
Designed by Vicki Mortimer, choreography by Bill Deamer, music supervisor Nicholas Skilbeck, orchestrations by Jonathan Tunick with Josh Clayton, music director Nigel Lilley, lighting design by Paule Constable and sound design by Paul Groothuis.
Supported by the Follies production syndicate.
SMALL ISLAND
adapted by Helen Edmundson
based on the novel by Andrea Levy
Previews from 17 April, press night 1 May, in repertoire until 10 August
Andrea Levy's epic, Orange Prize-winning novel bursts into new life on the Olivier Stage. A cast of 40 tell a story which journeys from Jamaica to Britain through the Second World War to 1948, the year the HMT Empire Windrush docked at Tilbury.
Adapted for the stage by Helen Edmundson Small Island follows the intricately connected stories of two couples. Hortense yearns for a new life away from rural Jamaica, Gilbert dreams of becoming a lawyer, and Queenie longs to escape her Lincolnshire roots. Hope and humanity meet stubborn reality as the play traces the tangled history of Jamaica and the UK.
Initial casting includes Leah Harvey as Hortense, Aisling Loftus as Queenie and Gershwyn Eustache Jnr as Gilbert performing alongside CJ Beckford, Paul Bentall, Jacqueline Boatswain, Phoebe Frances Brown, Chereen Buckley, Keira Chansa, Cavan Clarke, Shiloh Coke, Shaquahn Crowe, Beatie Edney, Adam Ewan, David Fielder, Amy Forrest, Aiko Foueillis-Mose, Nova Foueillis-Mose, Phoebe Francis Brown, John Hastings, Raphael Higgins-Humes, Stephanie Jacob, Sandra James-Young, CJ Johnson, Natey Jones, Trevor Laird, Rebecca Lee, Quincy Miller-Cole, Johann Myers, Daniel Norford and Andrew Rothney.
Directed by Rufus Norris, set and costume design by Katrina Lindsay, projection design by Jon Driscoll, lighting design by Paul Anderson, composer Benjamin Kwasi Burrell, sound design by Ian Dickinson, movement direction by Coral Messam and fight direction by Kate Waters.
Production supported by Areté Foundation / Betsy & Ed Cohen.
Hundreds of £15 tickets available for every performance.
Broadcast as part of the NT Live Season on 27 June.
PETER GYNT
by David Hare
after Henrik Ibsen
a co-production with Edinburgh International Festival
Previews from Thursday 27 June, press night 9 July, playing until 8 October with additional performance to be announced
Playing at Edinburgh International Festival in August
Peter Gynt has always set his heart on being special, on being a unique individual, on being unlike anyone else. When he steals the bride from a local wedding, he sets off on a lifetime journey which will take him to Florida, to Egypt, to a mountain of trolls, and finally, only when death approaches, back to his home in Scotland.
In this radical new version David Hare kidnaps Ibsen's most famous hero and runs away with him into the 21st century. James McArdle takes the title role in this epic story of transformation, following his acclaimed performances in Platonov and Angels in America. He is reunited with David Hare and Jonathan Kent, the partnership behind the triumphant Young Chekhov at Chichester Festival Theatre and the National Theatre.
The cast also includes Tamsin Carroll, Jonathan Coy, Anya Chalotra, Caroline Deyga, Lauren Ellis-Steele, Oliver Ford Davies, Andrew Fraser, Guy Henry, Dani Heron, Ryan Hunter, Isabelle Joss, Lorne MacFadyen, Adam McNamara, Martin Quinn, Ann Louise Ross, Nabil Shaban and Jatinder Singh Randhawa.
Directed by Jonathan Kent, set and costume design by Richard Hudson, lighting design by Mark Henderson, composition by Paul Englishby, sound design by Christopher Shutt, movement direction by Polly Bennett and video design by Dick Straker.
Lyttelton Theatre
TOP GIRLS
Press night 3 April, playing until 20 July
Marlene is the first woman to head the Top Girls employment agency. But she has no plans to stop there. With Maggie in at Number 10 and a spirit of optimism consuming the country, Marlene knows that the future belongs to women like her.
For the first time, the National Theatre stages Caryl Churchill's (Far Away, A Number and Escaped Alone) wildly innovative play about a country divided by its own ambitions. Lyndsey Turner (Light Shining in Buckinghamshire, Chimerica) directs.
Cast is: Lucy Black, Jessica Brindle, Lucy Ellinson, Amanda Hadingue, Liv Hill, Ebony Jonelle, Katherine Kingsley, Wendy Kweh, Amanda Lawrence, Marcia Lecky, Charlotte Lucas, Ashley McGuire, Siobhán Redmond, Ashna Rabheru, Roisin Rae, Kate Tydman, Nadia Williams and Naomi Yang.
With set design by Ian MacNeil, costume design by Merle Hensel, lighting design by Jack Knowles and sound design by Christopher Shutt and composition by Cassie Kinoshi.
RUTHERFORD AND SON
Previews from 16 May, press night 28 May, performances until 3 August.
In a Northern industrial town, John Rutherford rules both factory and family with an iron will. But even as the furnaces burn relentlessly at the Glassworks, at home his children begin to turn against him.
Githa Sowerby's astonishing play was inspired by her own experience of growing up in a family-run factory in Gateshead. Writing in 1912, when female voices were seldom heard on British stages, she now claims her place alongside Ibsen and Bernard Shaw with this searing depiction of class, gender and generational warfare.
Roger Allam (Les Miserables, The Thick of It) returns to the National for the first time in a decade to play Rutherford in this new production directed by Polly Findlay (Beginning). Justine Mitchell joins Roger Allam in the role of Janet Rutherford.
Further casting includes: Joe Armstrong, Harry Hepple, Barbara Marten, Sally Rogers, Sam Troughton and Anjana Vasan.
Set and costume design by Lizzie Clachan, lighting design by Charles Balfour, movement direction by Polly Bennett, sound design by Paul Arditti and music by Kerry Andrew.
Dorfman Theatre
ANNA
created by Ella Hickson, Ben and Max Ringham
Previews from May 11, press night 21 May, playing until 15 June
Anna and Hans are married, in love and moving up in the world - but it is a world ruled by suspicion. Who can be trusted when everyone is listening? Can we ever escape our past?
Phoebe Fox (Twelfth Night, A View from the Bridge) performs the role of Anna and is cast alongside Nathalie Armin, Paul Bazely, Max Bennett, Jamie Bradley, Michael Gould, Georgia Landers, Diana Quick, Lara Rossi and Dwane Walcott.
Created by Ella Hickson (The Writer), Ben and Max Ringham with story by Ella Hickson and composition and sound design by Ben and Max Ringham, Natalie Abrahami (Machinal) directs this tense new thriller which uses individual audio headsets to give the audience intimate access to events as they unfold over one evening.
Set and costume design by Vicki Mortimer, lighting design by Jon Clark and movement direction by Anna Morrissey.
In the West End
HOME, I'M DARLING
by Laura Wade
A National Theatre, Theatr Clwyd and Fiery Angel co-production
The National Theatre and Theatr Clwyd's critically acclaimed co-production of Home, I'm Darling, a new play by Laura Wade directed by Theatr Clwyd Artistic Director Tamara Harvey featuring Katherine Parkinson, is now playing at the Duke of York's Theatre in the West End. Home, I'm Darling will then tour to the Theatre Royal Bath (16 - 20 April), and The Lowry, Salford (23 - 27 April), before returning to Theatr Clwyd from (30 April - 4 May), following a sold out run there in July 2018.
Katherine Parkinson (The IT Crowd, Humans) reprises her acclaimed role as Judy, in Laura Wade's fizzing comedy about one woman's quest to be the perfect 1950's housewife. Theatr Clwyd Artistic Director Tamara Harvey directs, with design by Anna Fleischle. Further casting to be announced.
How happily married are the happily married? Every couple needs a little fantasy to keep their marriage sparkling. But behind the gingham curtains, things start to unravel, and being a domestic goddess is not as easy as it seems.
National Theatre UK Touring is supported by The Thompson Family Charitable Trust, The Royal National Theatre Foundation and Jacqueline and Richard Worswick.
THE LEHMAN TRILOGY
by Stefano Massini
adapted by Ben Power
a co-production with Neal Street Productions
Piccadilly Theatre
From 11 May, opening night 22 May, playing until 3 August
Following a sold-out run at the National Theatre, this acclaimed co-production with Neal Street Productions transfers to the Piccadilly Theatre in May, following a sold out run at the Park Avenue Armory in New York.
The story of a family and a company that changed the world, told in three parts on a single evening. Sam Mendes directs Simon Russell Beale, Adam Godley and Ben Miles who play the Lehman brothers, their sons and grandsons.
On a cold September morning in 1844 a young man from Bavaria stands on a New York dockside. Dreaming of a new life in the new world. He is joined by his two brothers and an American epic begins.163 years later, the firm they establish - Lehman Brothers - spectacularly collapses into bankruptcy, and triggers the largest financial crisis in history.
The set designer is Es Devlin, video designer is Luke Halls, costume designer is Katrina Lindsay, lighting designer is Jon Clark, composer and sound designer is Nick Powell, music director is Candida Caldicot, with movement by Polly Bennett. The Associate Director is Zoe Ford Burnett.
Media Sponsors of The Lehman Trilogy: Wall Street Journal and Financial News.
National Theatre on tour
BARBER SHOP CHRONICLES
by Inua Ellams
a National Theatre, Fuel and Leeds Playhouse co-production in association with the Roundhouse
18 July - 24 August, with an opening night on 24 July
Following two sell-out runs at the National Theatre and a world tour, Inua Ellams' acclaimed Barber Shop Chronicles returns to London this summer for strictly-limited season at the Roundhouse, London's most iconic in-the-round performance space.
Newsroom, political platform, local hotspot, confession box, preacher-pulpit and football stadium. For generations, African men have gathered in barber shops to discuss the world. These are places where the banter can be barbed and the truth is always telling.
Directed by Bijan Sheibani, designed by Rae Smith, lighting designer Jack Knowles, sound designer Gareth Fry, movement director Aline David, fight director Kev McCurdy, music director Michael Henry. Barber Shop Chronicles is a heart-warming, hilarious and insightful new play, that leaps from barber shop in Peckham to Johannesburg, Harare, Kampala, Lagos, and Accra over the course of a single day.
Barber Shop Chronicles also visited the Royal Exchange Theatre, Manchester in March and will tour to Curve, Leicester (3 - 6 April); Bristol Old Vic (2 - 18 May); and Sheffield Crucible (22 May - 1 June); Oxford Playhouse (9-12 October) and Nuffield Southampton Theatres (13-16 November) with additional dates for the Autumn to be announced.
Co-commissioned by Fuel and the National Theatre. Development funded by Arts Council England with the support of Fuel, National Theatre, Leeds Playhouse, The Binks Trust, British Council ZA, Òran Mór and A Play, a Pie and a Pint.
The tour has received National Lottery funding through Arts Council England's Project Grants programme.
Barbershop Chronicles at the Roundhouse is supported by American Express, the National Theatre's preferred Card Partner.
based on the novel by Michael Morpurgo, adapted by Nick Stafford
presented in association with the award-winning Handspring Puppet Company
Having visited 11 countries around the world and playing to nearly 8 million people over the past 11 years, including a recent sold-out return to the National Theatre, the NT's acclaimed play War Horse is now on a UK and international tour throughout 2019.
As part of the tour, War Horse will return to London for a strictly limited run at an exciting new venue Troubadour Wembley Park Theatre, located steps away from Wembley Stadium from 18 October - 23 November.
Troubadour Theatres, who specialise in the creation of temporary and semi-permanent theatre venues including Kings Cross Theatre, will open Troubadour Wembley Park Theatre this summer. The six week run of War Horse will include a programme of activity which engages with schools and the local community in Brent in the lead up to the yearlong Brent Borough of Culture collaborative project in 2020.
War Horse will also tour to Regent Theatre, Stoke-on-Trent (until 6 April), Bord Gáis Energy Theatre, Dublin (10 - 27 April), Lyric Theatre, Hong Kong (from 10 May), Civic Theatre, Auckland (from 21 June), Liverpool Empire Theatre (31 July - 17 August), New Theatre, Oxford (22 August - 7 September), Curve, Leicester (18 September - 12 October), La Seine Musical, Paris (29 November - 29 December), with further international dates to be announced.
War Horse is directed by Marianne Elliott and Tom Morris, designed by Rae Smith, with puppet direction, design and fabrication by Basil Jones and Adrian Kohler for Handspring Puppet Company, lighting by Paule Constable, and movement and horse choreography by Toby Sedgwick, with video design by Leo Warner and Mark Grimmer for 59 Productions, songmaker John Tams, music by Adrian Sutton and sound by Christopher Shutt.
Katie Henry is the UK & International Tour Director and Craig Leo is the Associate Puppetry Director. Charlotte Peters is the Associate Director and Matthew Forbes is the Associate Puppetry Director. They are joined by Resident Director, Charlie Kenber and Resident Puppetry Director, Gareth Aled.
War Horse is produced on tour by the National Theatre.
For more information, visit warhorseonstage.com
| | |
| --- | --- |
| Vote Now for the 2022 BroadwayWorld UK / West End Awards | |
| voting ends in | |
More Hot Stories For You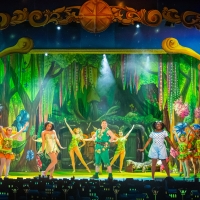 Photos: First Look at Ricky Champ, Gemma Hunt & More in PETER PAN - THE RETURN OF CAPTAIN HOOK Panto

December 9, 2022

See photos of the super swashbuckling family adventure Peter Pan - The Return of Captain Hook, flying into Fairfield Halls Croydon from the 10th to 31ST December.
---
Video: HACKNEY EMPIRE: ON THE SHOULDERS OF GIANTS Short Film Celebrates Hackney Empire 120th Anniversary

December 9, 2022

Watch the short film HACKNEY EMPIRE: ON THE SHOULDERS OF GIANTS, celebrating Hackney Empire's 120th Birthday year.
---
Photos: Inside Media Night For TO KILL A MOCKINGBIRD at the Gielgud Theatre

December 9, 2022

Last night was the media night for To Kill a Mockingbird at the Gielgud Theatre, featuring the new cast starring Matthew Modine. Guests included Lydia West and Gwendoline Christie. Check out photos here!
---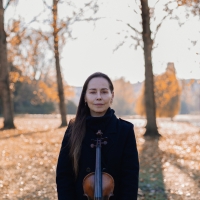 DUET FOR ONE Starring Tara Fitzgerald Joins Orange Tree Theatre's 2023 Season

December 9, 2022

The Orange Tree Theatre has announced their production of Tom Kempinski's 1980 drama Duet For One. Richard Beecham makes his OT debut directing Tara Fitzgerald (Stephanie Abrahams) and Maureen Beattie (Dr Feldmann) in this new adaptation accompanied by live music.
---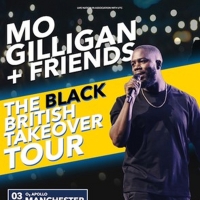 Mo Gilligan Will Embark on THE BLACK BRITISH TAKEOVER Tour

December 9, 2022

Following two sold-out shows at The O2 in successive years, triple BAFTA winning British comedian Mo Gilligan is taking The Black British Takeover on tour. Kicking off at the O2 Apollo in Manchester on 3rd November, the run culminates with a show at London's Eventim Apollo on November 30th.
---