Latest News on Polly Findlay
Stage Credits
Productions
[West End, 2018] [Replacement]
Director[Replacement]
[London, 2018]
Director
[West End, 2016]
Director
[West End, 2012]
Director
Polly Findlay News
JMK Trust Announces Shortlist For The 2022 JMK Award
by Stephi Wild - Jul 7, 2022
The JMK Trust announces the shortlisted directors, and the designers they are partnered with, for this year's JMK Award – Emily Aboud, Joanna Bowman, Emerald Crankson, Leo Doulton, Dale Edwards, Masha Kevinovna, Indiana Lown-Collins and Elsie Yager.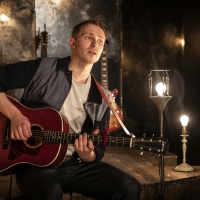 Feature: Transatlantic Team Revives Powerful One-Man Musical
by Robert Encila-Celdran - Jun 16, 2022
'I see THE LION very much about what it was like for me to turn thirty, about how I became myself. When I began writing the show, in 2012, I was very much the-son-to-the-father. As of now, in London 2022, my wife and I are expecting our second child, a son. When I performed THE LION one last time (Southwark Playhouse, May 2022), it was the first and only time I've performed the show as a father. During that performance, I understood the character of 'Dad' in a very different way. I also realized that young-writer-me wrote Dad and Cancer as very similar characters; quasi-mythical external forces that controlled Ben and couldn't be reasoned with.'
BWW Review: MIDDLE, National Theatre
by Alexander Cohen - May 5, 2022
David Eldridge thrusts the agony and the ecstasy of middle class struggles into the limelight in his new play at the National Theatre's Dorfman stage. Let's see what BWW's critic had to say...
The Metropolitan to Premiere New, Modern-Day Production of Donizetti's LUCIA DI LAMMERMOOR
by Chloe Rabinowitz - Apr 7, 2022
The Metropolitan Opera will present an audacious new production of Donizetti's Lucia di Lammermoor, which moves the bel canto masterpiece from 18th-century Scotland to a present-day town in the American Rust Belt, with nine performances April 23–May 21, 2022.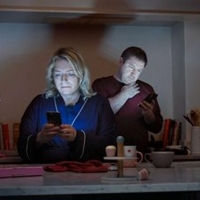 New David Eldridge Play MIDDLE to Open in April at the National Theatre
by Chloe Rabinowitz - Mar 29, 2022
Following their five-star production of Beginning, which played to sold-out runs at the National Theatre and in the West End, writer David Eldridge and director Polly Findlay reunite with new play Middle, a raw, touching and funny portrait of a 21st-century marriage. Learn all about the production and how to get tickets.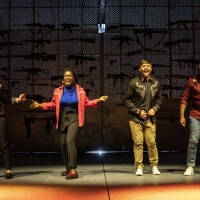 BWW Review: WHITE NOISE, Bridge Theatre
by Charlie Wilks - Oct 15, 2021
Pulitzer Prize-winning writer Suzan-Lori Parks confronts the audience with big themes in her thrilling and radical play, which has received its European premiere at The Bridge Theatre. The writer describes this work as something that, "rips the face off of civilisation." And I'd agree that it certainly does. Taking an unflinching look at race in the 21st Century, from both a black and white perspective, this production is undeniably bold, but reflective of the place society finds itself in today.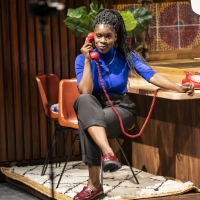 Photos: Suzan-Lori Parks' WHITE NOISE Receives European Premiere at the Bridge Theatre
by Chloe Rabinowitz - Oct 11, 2021
Suzan-Lori Parks' White Noise has now received its European premiere at the Bridge Theatre, directed by Polly Findlay with a cast comprising James Corrigan, Ken Nwosu, Faith Omole and Helena Wilson and we have a first look at photos from the show.
Casting Announced For Suzan-Lori Parks' WHITE NOISE at the Bridge Theatre
by Stephi Wild - Sep 1, 2021
Suzan-Lori Parks' White Noise will receive its European premiere at the Bridge Theatre, directed by Polly Findlay with a cast comprising James Corrigan, Ken Nwosu, Faith Omole and Helena Wilson.
BWW Review: COPENHAGEN, Rose Theatre
by Aliya Al-Hassan - Jul 21, 2021
In 1941 two leading physicists secretly met in Nazi-occupied Denmark to discuss the race between Hitler and the allies to create the nuclear bomb. These men were Werner Heisenberg, a German working on Hitler's bomb programme, and his old mentor Niels Bohr, a half-Jewish Dane with links to the United States' nuclear programme. First seen in 1998, Michael Frayn's fascinating but ultimately frustrating play, Copenhagen, explores several possibilities of what may have happened between the men.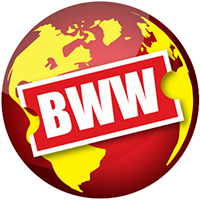 THE BOOK OF DUST - LA BELLE SAUVAGE Will Be Performed at The Bridge Beginning in December
by Stephi Wild - Jul 6, 2021
Two young people and their dæmons, with everything at stake, find themselves at the centre of a terrifying manhunt. In their care is a tiny child called Lyra Belacqua, and in that child lies the fate of the future. And as the waters rise around them, powerful adversaries conspire for mastery of Dust: salvation to some, the source of infinite corruption to others.
Polly Findlay Videos
BWW TV Exclusive: Watch a Sneak Peek of RSC's THE MERCHANT OF VENICE; Hits Theatres on 8/19!
by TV - On the Road - Aug 17, 2015
The Royal Shakespeare Company's acclaimed production of Shakespeare's THE MERCHANT OF VENICE will play in select movie houses across North America, beginning August 19. The production, which opened to rave reviews at the RSC's home in Stratford-upon-Avon, was filmed for 'Live from Stratford-upon-Avon,' the RSC program that screens the world's greatest classical theatre company from Shakespeare's home town around the world through a continued partnership with Picturehouse Entertainment.