Latest News on Martin Quinn
Stage Credits
  [West End]
Original West End Production, 2019
Cast
  [West End]
Original Production, 2018
Fergo
  [West End]
West End Premiere Production, 2014
Oskar
  [Broadway]
Broadway Revival, 1935
Officer
Martin Quinn News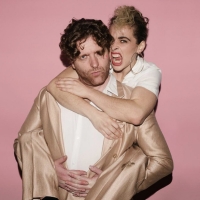 MUCH ADO Comes to the Flight Path Theatre This Month
by Stephi Wild - Jul 6, 2022
William Shakespeare's classic comedy about love is brought to the Flight Path Theatre stage by Attractive, Not Model Attractive from 29th July to 13th August.
UNDERWOOD LANE Gets World Premiere This Summer
by Stephi Wild - May 24, 2022
Tron Theatre Company in a co-production with OneRen supported by funding from Future Paisley are delighted to finally be able to present John Byrne's Underwood Lane directed by Andy Arnold - two years on from the original planned world premiere. 
Tron Theatre Company Presents MOORCROFT This Month
by Stephi Wild - Feb 3, 2022
The first Tron Theatre Company production of the new Spring-Summer 2022 season will be Renfrew-born actor, writer and director Eilidh Loan's Moorcroft, a piece that we supported at the development stage during lockdown after Eilidh used an excerpt from it to audition as part of the Tron's open casting call early in 2021.
Dundee Rep Presents 3M MIXTAPE To Celebrate The Best Scottish Music Talent
by Stephi Wild - May 25, 2021
Dundee Rep has announced further details for its new music project 3M MIXTAPE which brings together and celebrates the best of Scotland-based music talent during this time of social distancing restrictions. 3M Mixtape features 12 live sessions, filmed whilst adhering to the Scottish Government Covid-19 guidelines at all times.
Dundee Rep and Scottish Dance Theatre Launch REP STUDIOS
by A.A. Cristi - Apr 9, 2021
Dundee Rep and Scottish Dance Theatre launch REP STUDIOS, a new digital platform showcasing a season of theatre, dance, and music, celebrating Dundee's distinctive cultural voice within a wider world facing change and evolution driven by these unique times.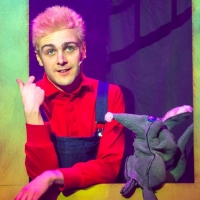 BWW Review: OOR WULLIE, Theatre Royal, Glasgow
by Natalie O'Donoghue - Jan 21, 2020
Jings, Crivvens, Help Ma Boab! Scotland's cheekiest, spiky-haired scamp is back! Only question is; where's his bucket?! Join Wullie, Fat Boab, Soapy Soutar, Wee Eck, and the rest of the Sunday Post gang, in a brand new musical adventure celebrating their 80th anniversary as Scotland's most beloved comic strip.
Dundee Rep And Selladoor Productions Announce Casting For OOR WULLIE
by Stephi Wild - Sep 30, 2019
Dundee Rep Theatre and Selladoor Productions today announce casting for their brand new musical, Oor Wullie. The world premiere opens at Dundee Rep Theatre from 23 Nov a?" 05 Jan before touring Scotland until 14 March.
National Theatre Announces New Productions, Including Emma Rice and Tony Kushner Adaptations
by Stephi Wild - Sep 13, 2019
The National Theatre has announced its productions on-sale for October 2019 a?' March 2020
Photo Flash: First Look at PETER GYNT at the National Theatre
by Marianka Swain - Jul 4, 2019
PETER GYNT by David Hare after Henrik Ibsen plays at the National Theatre until 8 October, in a co-production with Edinburgh International Festival. See production photos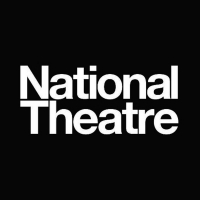 The National Theatre Announces 15 Productions Of New Plays And Fresh Adaptations By Leading Writers
by Stephi Wild - Jun 13, 2019
The National Theatre has announced 15 productions of new plays and fresh adaptations by leading writers.
Martin Quinn Frequently Asked Questions
How many Broadway shows has Martin Quinn been in?
Martin Quinn has appeared on Broadway in 1 shows.
How many West End shows has Martin Quinn been in?
Martin Quinn has appeared on London's West End in 3 shows.
What was Martin Quinn's first West End show?
Martin Quinn's first West End show was Let the Right One In which opened in 2014